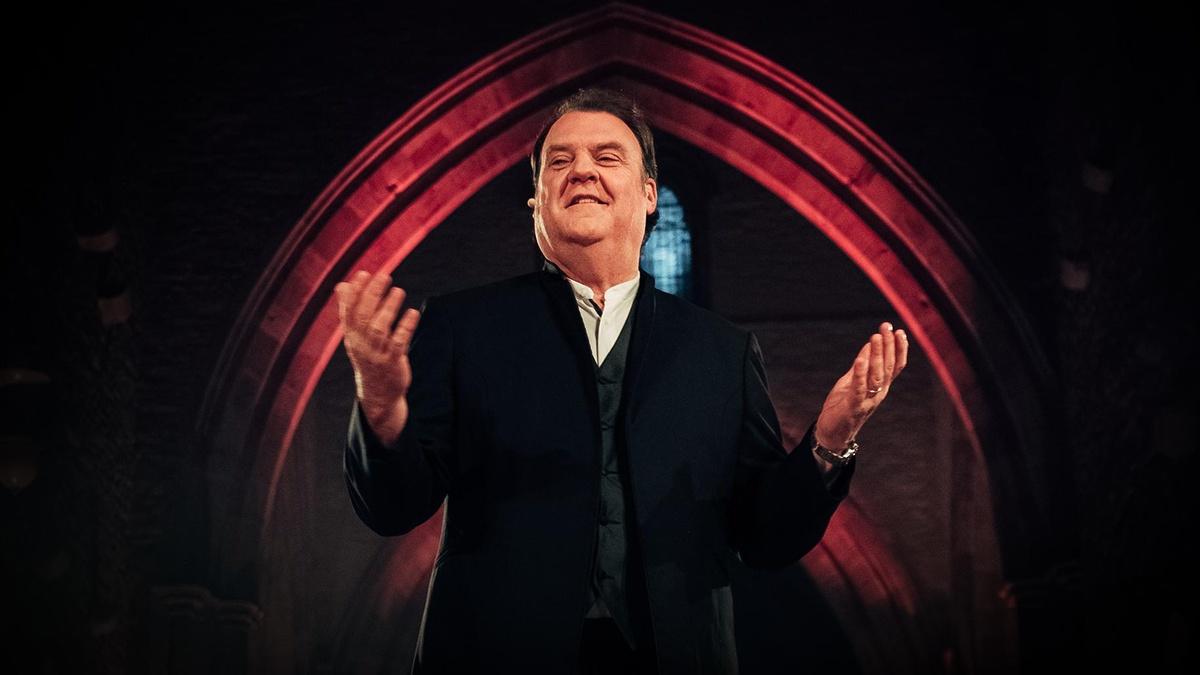 S49 E13 | PREVIEW
GP at the Met: Bryn Terfel & Friends in Concert Preview
Recorded December 2020, the legendary bass-baritone Sir Bryn Terfel performs a holiday program accompanied by Jeff Howard on piano and the Welsh traditional folk group Calan from Brecon Cathedral in the singer's native Wales.
TRANSCRIPT

From Wales' Brecon Cathedral comes a holiday treat conceived by the acclaimed

Bryn Terfel and featuring his

friends Natalya Romaniw, Trystan Ll r Griffiths and the Welsh group Calan.

Start smiling with holiday sounds of music and more.

Look for Bryn Terfel & Friends in Concert.

A party you will not want to miss.

From Great Performances at the Met.