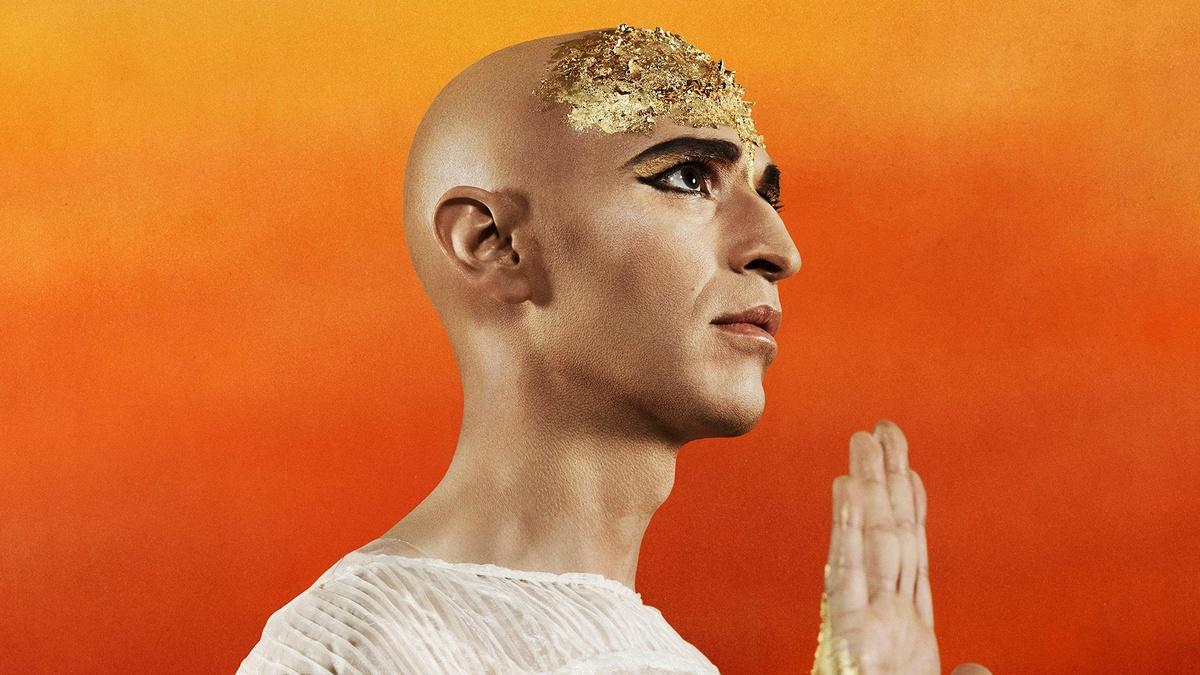 S47 E18 | PREVIEW
GP at the Met: Akhnaten
Experience composer Philip Glass' visionary masterpiece portraying the impact of the Egyptian Pharaoh Akhnaten as he rises to the throne. Stars Anthony Roth Costanzo in the title role. Karen Kamensek conducts.
TRANSCRIPT

From out of ancient Egypt comes the rise and fall

of the Pharaoh Akhnaten.

In the Met's premiere production of the hypnotic

Philip Glass opera that keeps every ball in the air.

Starring Anthony Roth Costanzo and J'Nai Bridges

as Akhnaten and his queen Nefertiti and a chorus of jugglers.

Don't miss this mesmerizing Akhnaten.

Only on Great Performances at the Met.