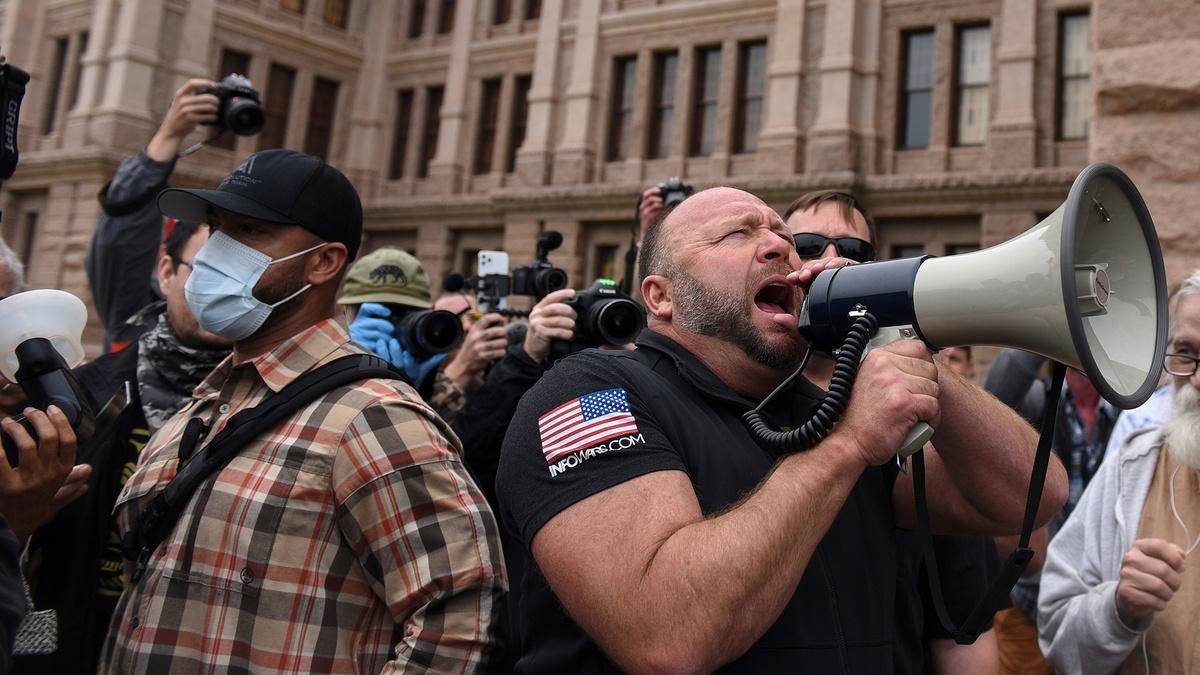 S2020 E16 | PREVIEW
"United States of Conspiracy" - Preview
How trafficking in conspiracy theories went from the fringes of U.S. politics into the White House. FRONTLINE examines the alliance of conspiracy entrepreneur Alex Jones, Trump advisor Roger Stone, and the president, and their role in the battle over truth and lies.
TRANSCRIPT

>> ...government orchestrated...

...inside job...

...powerful world government...

>> He just kept adding more and more outrageous lies to the

story.

>> Roger delivers legitimacy to Alex Jones and Jones delivers

to Trump a disaffected voter.

>> Donald Trump is our guest.

>> I will not let you down.

>> Now those ideas, which used to be on the fringe are in the

mainstream.

>> Conspiratorial thinking is a feature of this president.