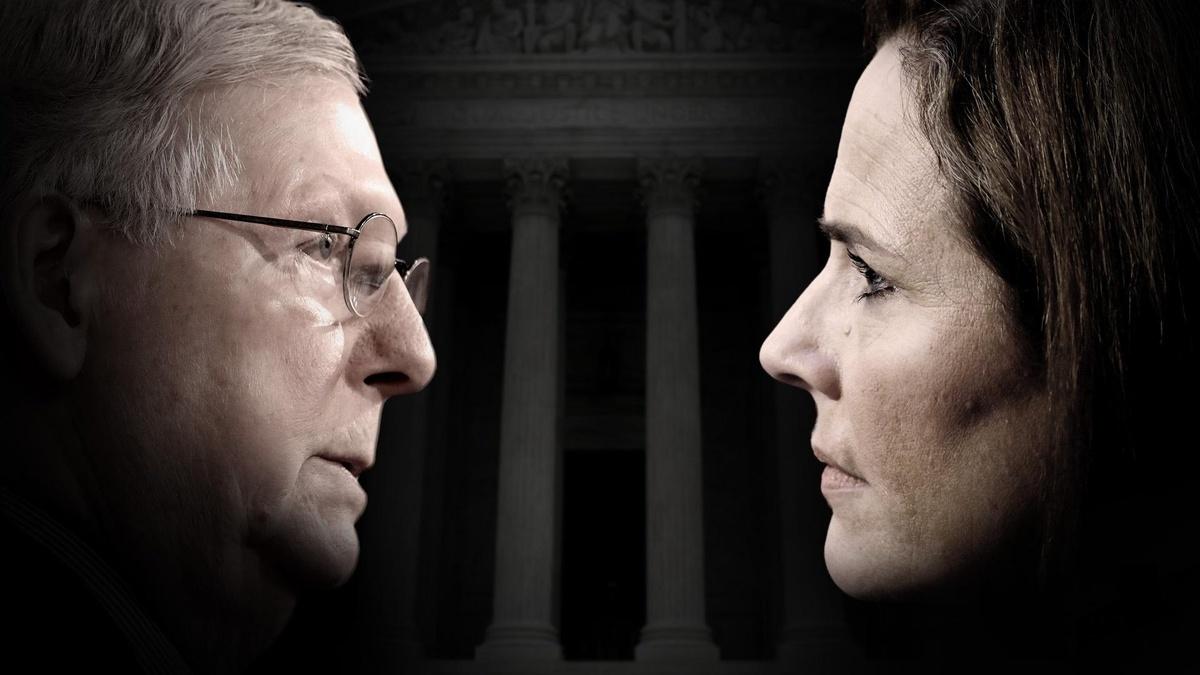 S2019 E10 | PREVIEW
"Supreme Revenge: Battle for the Court" - Preview
An investigation of how a 30-year-old grievance sparked an epic and bitter political struggle for control of the country's highest court. FRONTLINE traces how Mitch McConnell's decades-long strategy to reshape the Supreme Court led to Amy Coney Barrett's confirmation.
TRANSCRIPT

>> She is a woman of unyielding loyalty to the constitution.

>> She would likely swing the ideological ballot

sharply to the right.

>> NARRATOR: A Supreme Court takeover 30 years in the making.

>> When Bork got taken down, they promised never to forget.

>> It was raw politics, and it was war.

>> Mitch McConnell is a tactical genius.

>> I will be mindful of who came before me.

>> She could be on the U.S.

Supreme Court for 30, maybe even 40 years.

>> We''re living in the era of the McConnell court now.