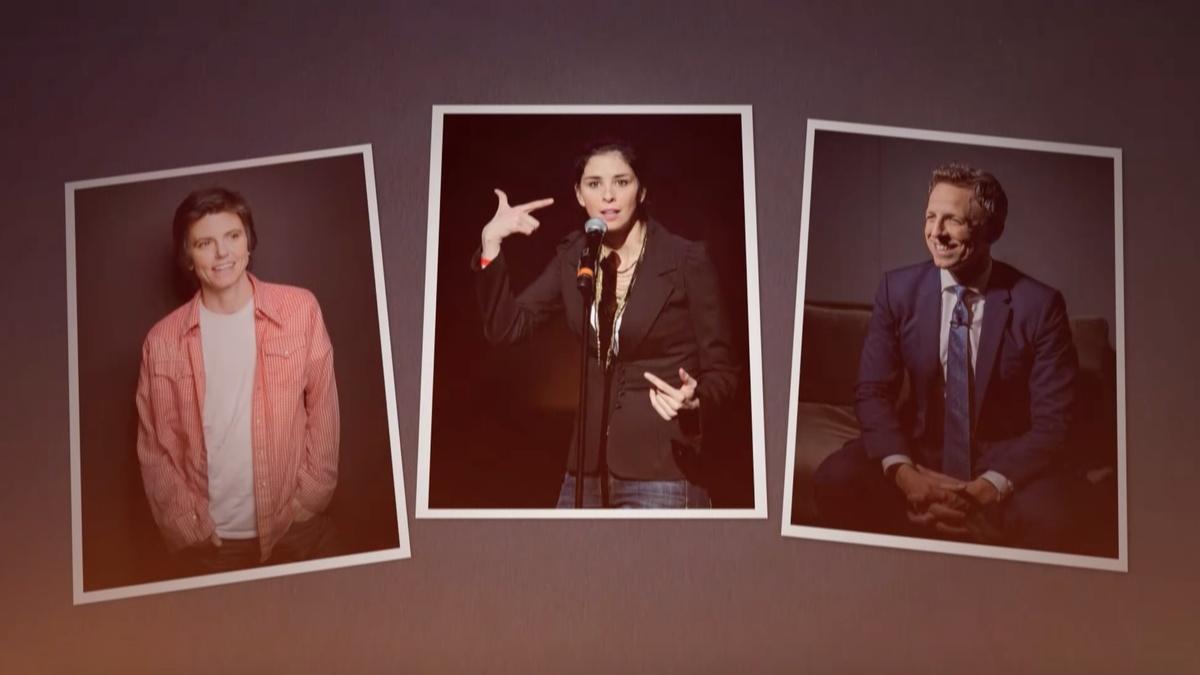 S5 E7 | PREVIEW
No Laughing Matter | Preview
Henry Louis Gates, Jr. shows comedians Seth Meyers, Tig Notaro and Sarah Silverman that their family trees are filled with people whose struggles laid the groundwork for their success. Gates also reveals to each one news of an unexpected DNA cousin.
TRANSCRIPT

- Isn't that amazing?

- It is amazing.

- [Narrator] On Finding Your Roots, Sarah Silver man.

- Is that my grandfather?

- [Narrator] Tig Notaro.

- This is all a surprise.

- [Narrator] And Seth Meyers.

- Yeah, I mean, I'm just blown away.

- [Narrator] Three comedians untangle family history.

- Herman Halpin is really Heiman Cohen?

- [Narrator] And discover distant cousins.

- Is it Beyonce?

- Oh well, look at that.

- No way!

- [Narrator] Finding Your Roots,

Tuesday at eight, seven central, only on PBS.