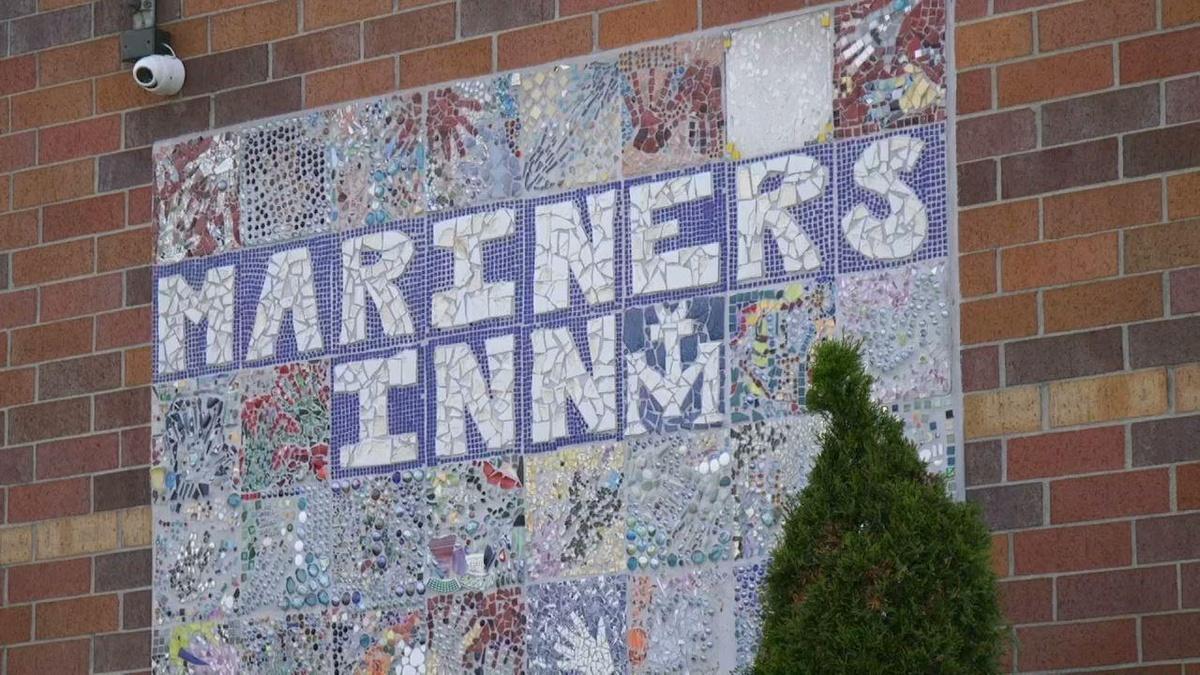 S9 E13 | CLIP
Cass Tech Harp and Vocal Program
Cass Tech High School's Harp and Vocal Program shows why it's been around for over 90 years.
Episode 913/Segment 3
TRANSCRIPT

(slow melodic music)

- I was in a dark place, and as I was coming here

I could see a little light.

- We know people have problems, they need help,

so this is a place where they could come.

We need places like this.

- This place always shows me how common we all are,

regardless of age, race, background, where you grew up.

It just shows you the connections

we all have as human beings.

- I see the guys that come through here

as people who've just been through a lot in life.

They've been through an incredible about of trauma,

who haven't had the coping skills

to deal with it effectively.

- [Lloyd] This is the kinda atmosphere

that I wanted to be in, because they treated me

like with dignity and respect.

- [Karianne] Mariners Inn helps men who are

dealing with homelessness and substance abuse.

This is a treatment center and shelter,

so they seek therapy.

So a lot of times words can't express what

they're going through, especially with trauma.

So the art gives them a way to express

what they've gone through.

- Art therapy is so important because it's a way

to reconnect with the self.

We believe here at Mariners Inn

that drug use and alcohol use is just

a side effect of the larger problem.

We believe that the larger problem is disconnection.

And so through art therapy, through that form of expression,

so much can come out.

- Well I had a drug problem, I had an addiction,

and I was homeless and I seen myself going down.

But I had a second chance to get myself together.

That's why I came here.

- I've had a problem with addiction to drugs for a while

and it's caused problems in my life.

I know I wanna change, but that change is difficult,

but I came to Mariners because I wanted help.

- Trying something new and exposing them

to the arts and art therapies is a risk,

and it's a way to show them like hey,

certain risks are good.

And they have awesome pay out.

- Lloyd is very sweet and he's used this

creative process to really move through

what he needed to get through.

- I love art therapy because I've been masking masks,

I've been making belts,

I've been making me little bracelets.

It's a lot of things you can do down there.

The music she plays and the fragrance that's be going on,

it just soothes you and it puts you in a different place.

- [Karianne] You can see how they use the art media

to express what they're going through.

So I can use different art media to help

push them in different directions

as far as learning more about themselves.

We did a painting all about recovery,

so they write down a word or phrase

that is helpful to them.

And then we did water color over top.

So that media is very fluid.

So, it kinda helps them to let go

of needing to control something.

- It's not just about doing art either.

They come together and talk about

what's going on in their lives too

and how it relates to the art that they're doing.

- So when Ryan first got here he was really

reserved and he really thrives in the art room.

He's really good at using the art media

to express what he's going through emotionally.

I always want them to leave here

and know this is something that they can

do on their own to give them a way

to move through their conflict.

- Remember who you are, don't slip back into senility.

Move forward in the race, pace yourself,

speed and agility.

Carry yourself with honor and some sort of civility.

- [Brittany] Everyone has a story,

especially our clients, that they want to tell.

And so poetry is an excellent way

to get your story out, to establish a voice,

to reconnect with your voice.

- You gotta speak things into existence.

So, when I write, I try to write

the most positive thing that I can.

- [Joel] We meet in the library, we talk about our days.

We just kind of soak up how we're feeling at the moment.

This is like my break from my mind and my little stuff

that I think is so important.

Stuff that gets me down.

I come here and kick it with bros,

we all have different experiences

and it puts mine in perspective.

Like you know, just appreciation of being alive.

The best poetry is honest, so this is a place that

demands that you be honest about your life,

so you can come out of here as a better person.

- I refuse to let go of my addiction all together.

I need some motivation, to my heart will I tether.

- [Joel] Guys are just sharing about regret,

about love, about life, about authenticity,

which I think was the theme today,

which I really felt was just telling your own story

and not judging someone else's.

- Mind trips in different ways, am I coming or going?

I got a whole boost of energy when you tell me you love me.

- They spent the time expressing themselves,

getting proficient, and they learn how to do it,

and they did it and they executed it

and they knocked it out.

I think that's beautiful.

(drums pounding)

- The drum circle is really cool.

Something different.

And it teaches you kind of like focus and concentration.

- It's all about harmony, balance, connection,

connecting with a rhythm.

(drums pounding)

Our clients are so diverse,

they come from all walks of life.

And so that drum circle is a way to bring

everybody together and connect with a pulse.

- The drum is also a healing piece.

Here we wanted to really reach into the gentleman's soul

and give them some positive energy to do this.

But it's important for them to understand

that they are important no matter what

they have been through.

So we try to push from the drumming aspect

as positive energy in their lives.

(drums pounding)

- You kinda gotta step back and realize

it's a kind of a team thing and it sounds good

when everybody's playing together and on the same page.

(drums pounding)

- [Brittany] What I see in in terms of their growth,

is that they really tend to be much more

confident in themselves.

A lot of times they've just been focused

on the negative part of themselves

and all the mistakes that they made.

And then they realize through connecting with

the arts that they have this amazing creative side

where they're able to create this beauty.

And so, it's like there's a light at the end of the tunnel.

- If you don't see humanity in someone else,

you look at someone else, oh they're begging.

And we turn our noses up and we keep walking.

But this is a person, this is a human being

with a really valid real experience in life.

And this place reinforced the fact that

these are human beings, these are men just like me.

And it's really important that we all learn

and learn from each other and learn to love

each other in a proper way.

- I'm thinking clearer.

I know I have a lot of responsibilities.

It's not an end to this.

It's something that I have to continue.

- The staff and the other residents here

have empowered me to think about what I want in my life

and the things that I'm good at and talented at.

- They have so much hope and I love that.

They've taught me a lot about just staying strong

and that it's possible to completely change your life.

- Well, I hope by them seeing me,

I can influence and let 'em know that

you can stand up and be somebody.

- Recovery is real and it begins at Mariners Inn.