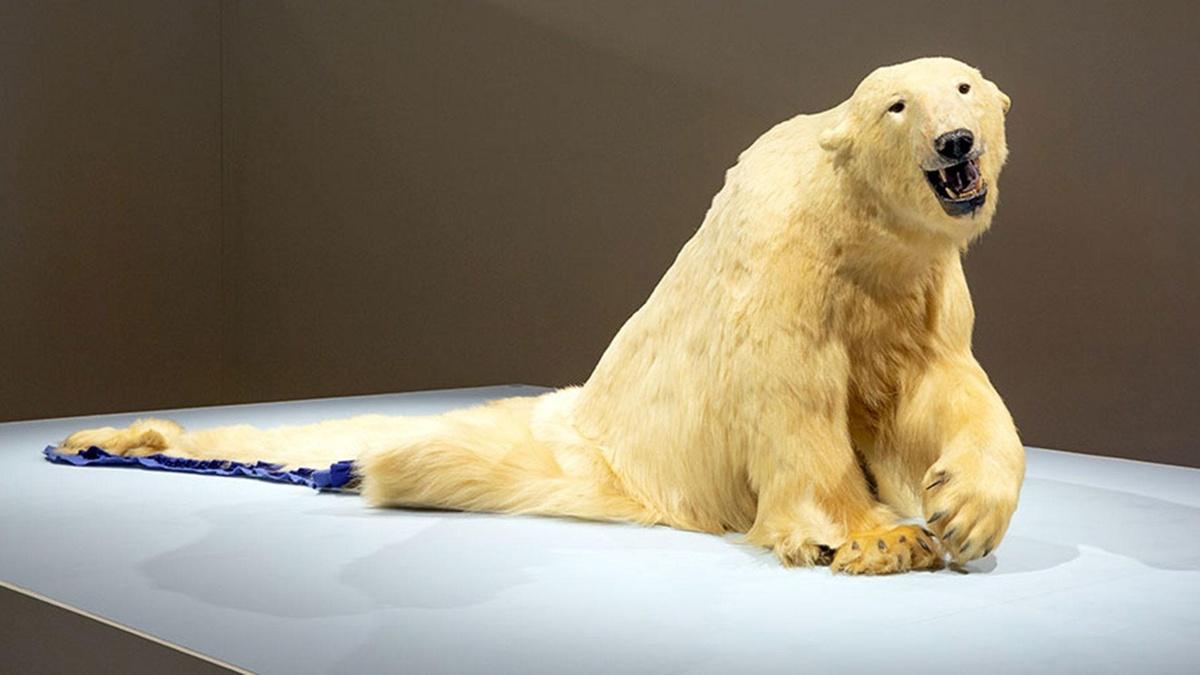 CLIP
Nicholas Galanin on "We Dreamt Deaf"
Artist Nicholas Galanin on his work, We Dreamt Deaf. Bonus video from the STORYTELLERS episode.
TRANSCRIPT

In We Dreamt Deaf I found a taxidermied polar bear that was shot in the 60s by a white sport hunter

who flew to Alaska particularly the trophy hunt. The bear came from Shishmaref. Shishmaref is a

community that is facing removal due to climate change. There's two different viewpoints of

engagement with place and this work and one is a documented practice of going to communities,

taking collecting, killing, hunting for trophy, and then leaving that community

and the other connection to places spiritually connected and imbalanced, balanced with caring

for and having this respect for not only the animal creatures kingdom species but also for

place and land and water and you know if we look at the track history of what resource extraction

does to environment, does to clean water, does to access to these spaces and places and land.