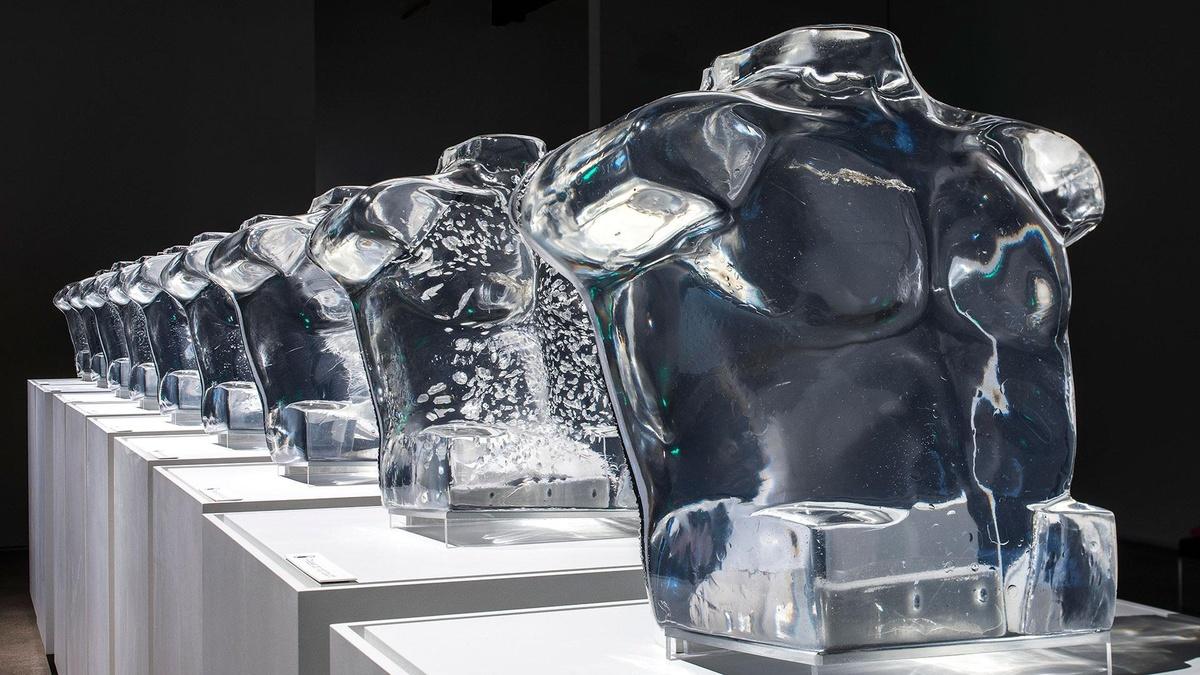 CLIP
Nicholas Galanin on "A Supple Plunder"
Artist Nicholas Galanin on his work, A Supple Plunder. Bonus video from the STORYTELLERS episode.
TRANSCRIPT

A Supple Plunder there's a story of Russian sailors tying 12 Unangan men together and

testing their firearms to see how many would drop with one shot nine Unangan men died.

This work creates nine busts for those men but it's created out of ballistic

gel which is a material used to measure and mimic human flesh when ballistics are fired through it

so these were fired through and on the ninth is where the bullet sits

You know you talk about monuments and statues it's

a version of that I suppose it's an anti- anti-monument of sorts.