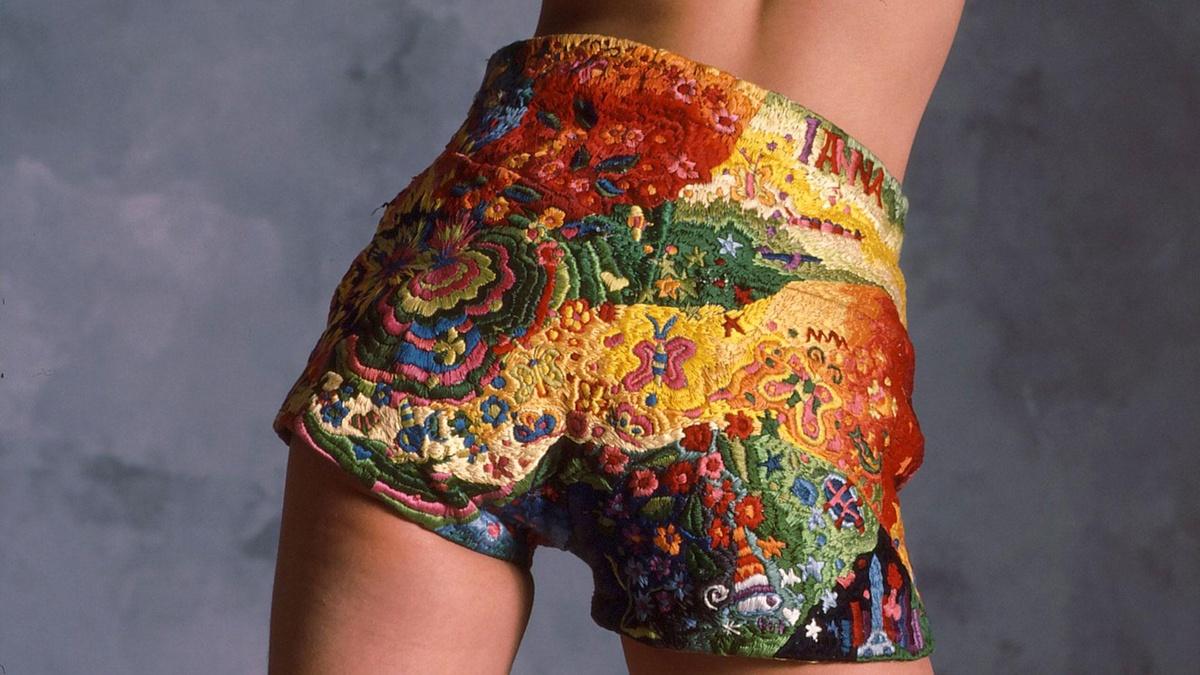 CLIP
Julie Schafler Dale on decorated denim
Julie Schafler Dale on the Levi's Denim Art Contest, which included 1973 winners, Billy Shire's Anonymous Jacket and Anna VA Polesny's International Levi's. Bonus video from the STORYTELLERS episode.
TRANSCRIPT

International Levi's by Anna Polesny is a quintessential example of a life journey.

This particular piece was done for the Levi Strauss contest called decorated denim. There were

2,000 entries and anna's shorts were the fourth prize winner. There is not one inch of denim to

be seen it is a travel piece telling the story through symbols and ciphers and imagery. It is

a diary of her life that she embroidered over two years four continents and 17 countries.

Anna learned to embroider at the age of six from nuns in a convent in the Himalayan mountains

of West Pakistan. The decorated denim contest had a first prize winner and it was Billy Shire

and his Anonymous Jacket. It's 11 pounds, it was weeks of work, part on a kick press when he used

the rhinestones in part I think probably manually studded because he had a studying business.

In the center of the back there is an ashtray from a model t ford and on one of the front

panels is a desk bell so as you walk and you rub your arm against it the desk bell will ring.