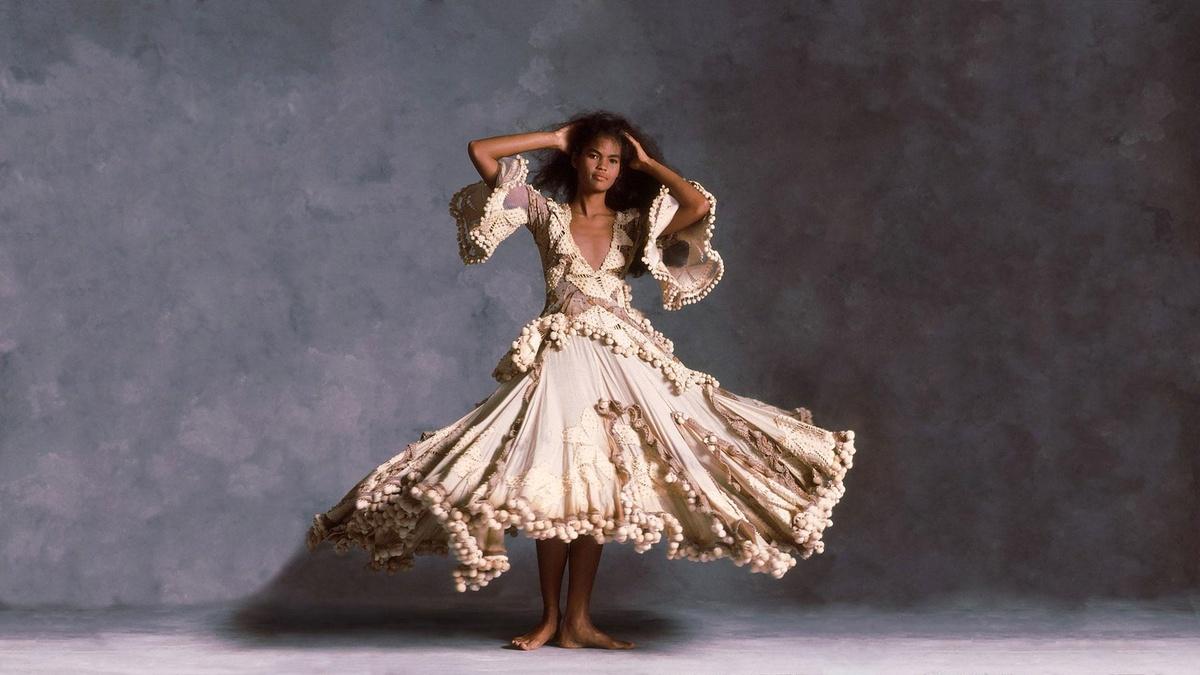 CLIP
Julie Schafler Dale on Ben Compton
Julie Schafler Dale on Art to Wear artist Ben Compton and his work. Bonus video from the STORYTELLERS episode.
TRANSCRIPT

There are a few people whose works came to life particularly vividly when they were worn,

Ben Compton was one of those. He comes from a stage and costume background at Yale. He learned

how to construct dress forms in the old couture manner of creating garments on the human body.

And then of course Ben Compton. Having known him,

and lost him, and miss him I can tell you he was a unique, and extraordinary, and intense individual

and it shows in the obsessive nature of the handwork and his fit which is all bias and,

or it is as organic I would say as the crochet work and it grew in that same organic way.

Ben learned to use the bias grain and that encouraged movement. It just came alive on you and

any slight movement of your arm or your body or your leg just sort of billows and billows of bias

cut fabric would fly out in the air. You could see the different silhouettes and the movement and the

life and the joy that he was able to convey and of course that ties into sensuality his pieces

are the most literally sensual because they're the most body conscious. Ben's

Phoenix Coat was a piece born of disaster of total suffering he had a fire in his studio

and everything burned up and he was left with charred fabric and this piece came

out of that experience and so it's a form of resurrection of phoenix rising from the ashes.