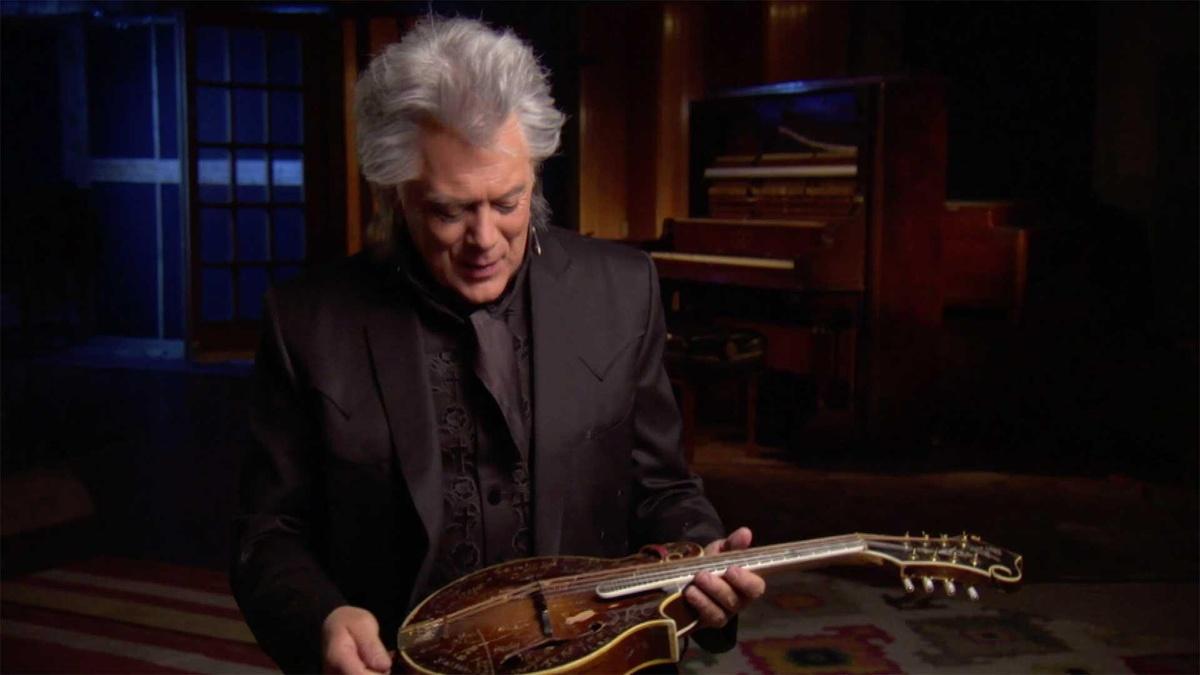 S1 E8 | CLIP
Marty Stuart's Mandolin
Marty Stuart reminisces about the time he spent in Johnny Cash's band and describes the marks and inscriptions on his mandolin and how they got there.
TRANSCRIPT

- One of the things that the world usually misses

about John R. Cash is he was a great clown.

He had a really warped and a sick sense of humor

and I miss that, I miss the conversations with him

more than anything.

And I miss his sense of humor.

J.R. got on a kick of playing the mandolin for a while,

for some reason.

And I think it was out of boredom.

So onstage I looked over there one day,

(strumming mandolin) and he was playing it,

you know, twitching and snorting and playing my mandolin.

And at that time my mandolin did not have one scratch on it.

And midway through the song,

I saw him fiddling in his pocket

and he pulled out his pocketknife

and he had it over there like this.

I could hear the wood going (scratching sound)

then he turned it over and went (scratching sound).

I just started laughing.

I said, "What'd you do that for?"

He said, "I didn't want you to forget the Lord."

He put me a cross here.

He put his initials here and he signed it

all across there.

I said, "Well, I could've remembered the Lord

"without you wrecking my mandolin." (laughs)

He thought it was the thing to do.

And that started it and since then,

it has been the craziest thing.

Ramblin' Jack Elliott, Jerry Lee Lewis,

Chuck Berry, my mama.

Connie Smith, Chet Atkins, Duane Eddy, Bob Dylan,

B.B. King, Charley Pride, Wayne Newton.

This is my favorite one.

Doc Watson could not sign autographs,

of course, being blind,

and one Christmas he got this

and he could finally sign autographs.

That's Doc Watson's autograph.

I love that.