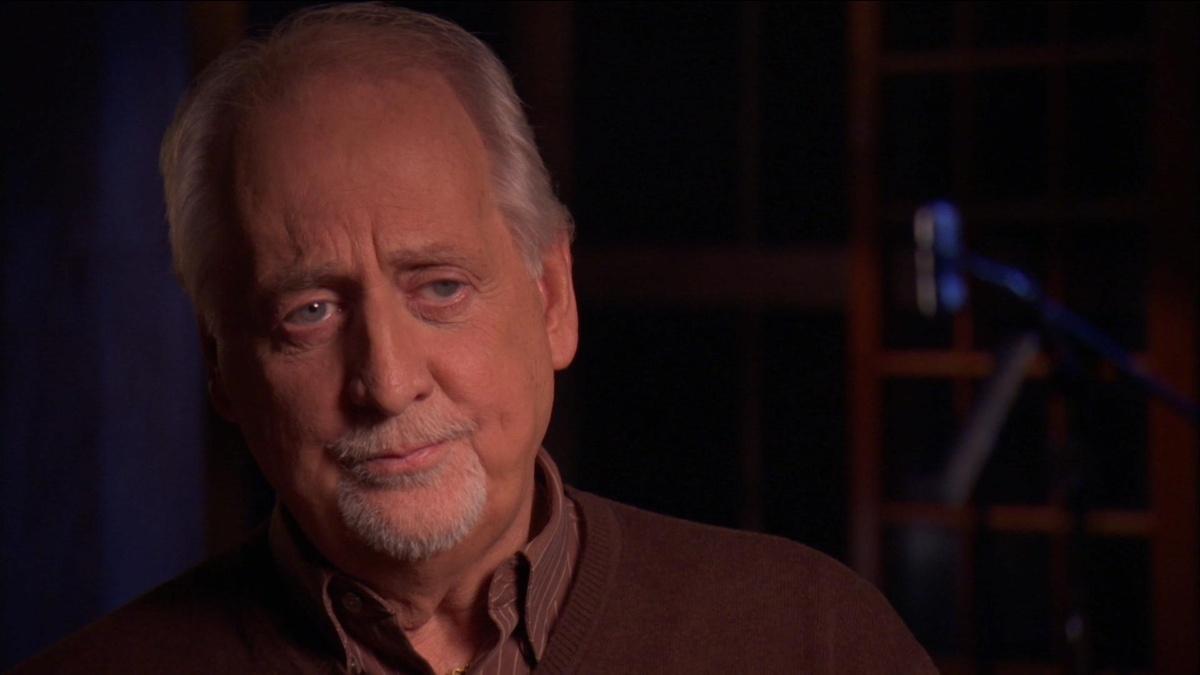 CLIP
Don Reid on "Flowers on the Wall"
Don Reid discusses "Flowers on the Wall."
TRANSCRIPT

- It was written actually then

to be used as a "B" side.

We had already had another song,

a ballad with Billy Christian,

that was already gonna be the A-side we saw.

And so "Flowers" was to be on the other,

and after it got released, months later,

somebody flipped it over and played the other side,

and it caught on.

I think it has a lot of little hooks in it.

The Captain Kangaroo line, the bass line

♪Kang, Kangaroo ♪

You know, and it just had, it had a banjo,

but yet, it went pop, and it was just odd

that the song did what it did

because it was as big of pop record as it was country.

Lou wrote the song as a, just a regular song

but because it says "counting flowers on the wall,"

everybody thought it was, you just gotta realize

when this was, this was '65, said it's real psychedelic.

But it was supposed drug-induced psychedelic,

well, it was nothing like that at all.

That's what they thought, they were seeing things

on the wall, but...

So people had their own interpretation,

whatever they want to think of is fine,

but no, it was just like wallpaper

is what he was talking about.

And all of a sudden, we're in demand,

and we started getting calls.

We gettin' calls from the pop field, rock field,

and the country field for dates.