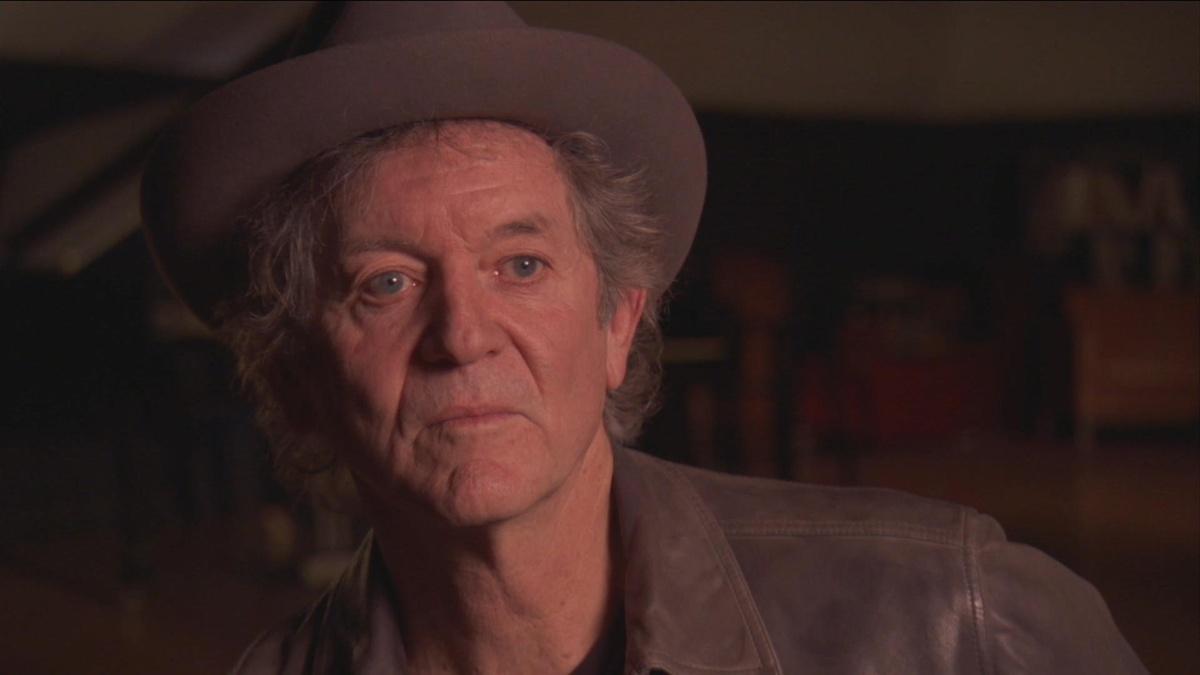 CLIP
"Desperados Waiting For A Train"
Rodney Crowell and Guy Clark discuss "Desperados Waiting For A Train."
TRANSCRIPT

- Guy used to introduce Desperados Waiting for a Train

about his grandmother's boyfriend.

An old, you know, wildcat oil driller

out in west Texas, but I mean right there,

a song about your grandma's boyfriend

to capture the relationship between

a twelve, thirteen year old boy

and an old, hard-drinking, broke down wildcat oil driller,

speculative oil driller,

is just, he captures that relationship beautifully

and it's poignant and, again, when you step

into that room with those two characters,

nothing happens, not a single note, not a word,

jars you out of that reverie that you have

to enjoy the intricacies of that relationship.

- When I started writing songs,

that was a song I knew I was going to write.

I mean, it had to be, it was about an old man

who was kinda like my grandfather.

It was, everybody writes a song about their grandfather.

Well, I wrote one about Jack Prigg,

who was a really romantic figure to me.

Drilled the first oil wells in Venezuela

and South America, the Middle East.

Would just take me everywhere with him,

out to the rigs, out to the bars, whatever.

Lived at my grandmother's hotel

from before the time I was born.

But he was the crusty old fart around the hotel.

Once I started writing songs,

that became obvious that had to be a song.