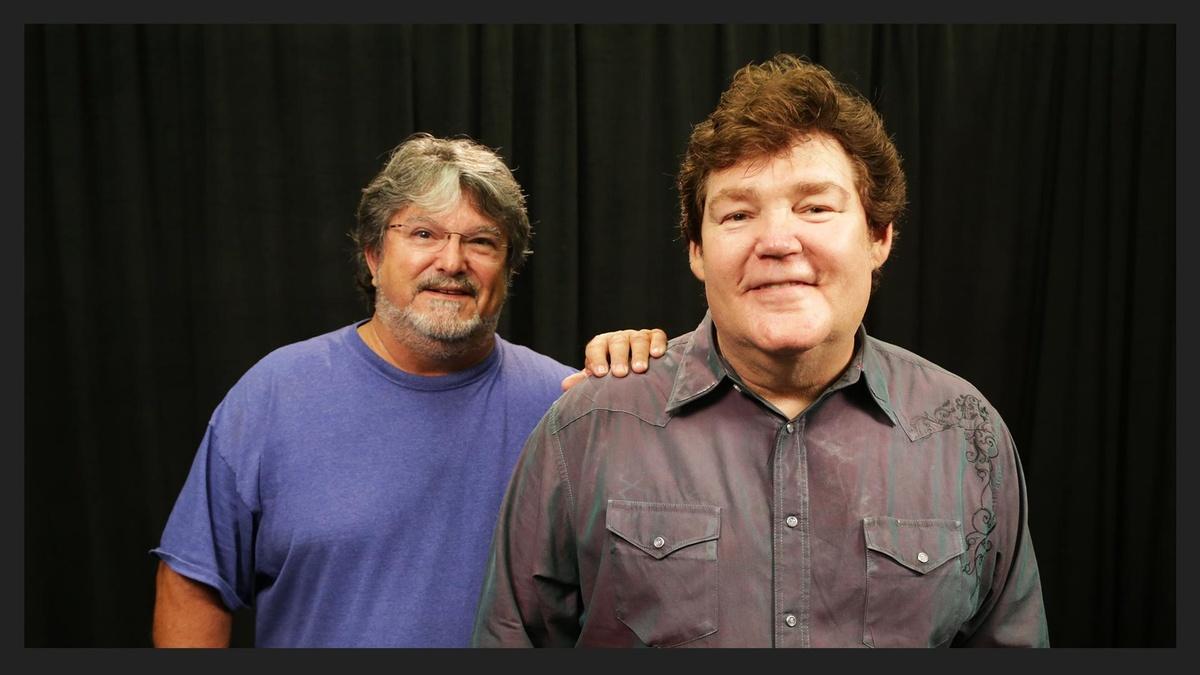 FULL EPISODE
Shenandoah | Country Music: A Nashville Story | NPT
Country Music stars Shenandoah sat down for an interview with NPT about country music history & Nashville. We asked Shenandoah: What is your favorite place to hear music in Nashville? What is your favorite lyric? What is your dream collaboration? Who is your country icon? Country Music is Nashville's story and NPT is dedicated to sharing the many stories that form this unique American art form.
TRANSCRIPT

- [Both] Hi, we're Shenandoah.

- And you're watching NPT, Nashville Public Television.

- Your home for Nashville stories.

- To hear music,

probably my favorite place to hear music in Nashville

is the Grand Ole Opry.

I mean it's the mother church of country music.

I'll never forget we got to play the Grand Ole Opry

back in what Marty, 1988 probably when we first got started?

- Yeah, it was 88.

- And it never gets old going to the Grand Ole Opry

to hear music.

Wow that's a tough one, that's a tough one right there.

Somebody asked us about our favorite music video

the other day but I hadn't thought about

from a lyric stand because there's so,

Nashville's a song-writin' machine you know

and there is so many great song writers that live

and it's hard to pick one song.

I was tellin' somebody the other day that

when people pitch you songs

when you're getting ready to record a new album?

Everybody that sends you a song, if it came from Nashville

it's written by a professional song writer.

They know what they're doin'.

So they're all good,

everything's good that comes out of Nashville.

- Yeah it's usually pretty good when it comes to Nashville.

- It's kinda hard to be able to put your finger

on that song because they're all so good.

I'd love to collaborate with Hank Williams Sr.

I mean I still, I remember being a kid,

I'm actually a drummer that's what I do with the band

but I'm a song writer too and I play acoustic guitar

and the first songs that I ever learned

to play and sing on acoustic guitar was Hank Williams.

I was fascinated at how he could yodle.

(yodeling)

That kind of, I Loved it, It was awesome.

I'd love to write with him.

- Well you know I,

through the years I've had so many

that I liked a whole bunch.

And whether we're talking about deceased or still alive,

if it was still alive I'd give anything in the world

to have the opportunity for us doin' a record

with Willie Nelson.

As far as deceased if had the opportunity

would give anything in the world to do a tune,

a song with Merle Haggard.

I think we had a whole lot of folks wanting us to do

the same thing that Alabama had done.

You know, being a self contained act,

and of course our producer at the time, Rick Hall,

man he wanted to produce Alabama so bad

he couldn't stand it.

So he found another one as he thought.

That's really kind of where we,

had I guess our birth,

the idea had came from.

Course we were a self contained band

working in the club in Mussel Shoals, Alabama.

And doing a four night a week gig

writin' songs in the studios

and doing demos during the week

and then playing four nights a week

and that type stuff in the club.

And you know, just tryin' to get our feet wet.

Tryin' to live on some dreams that

we had when we was younger.

And the next thing you know,

Rick Hall and Robert Burn gave us that opportunity

in which to go into the studio and to be able to do that.

And we did.