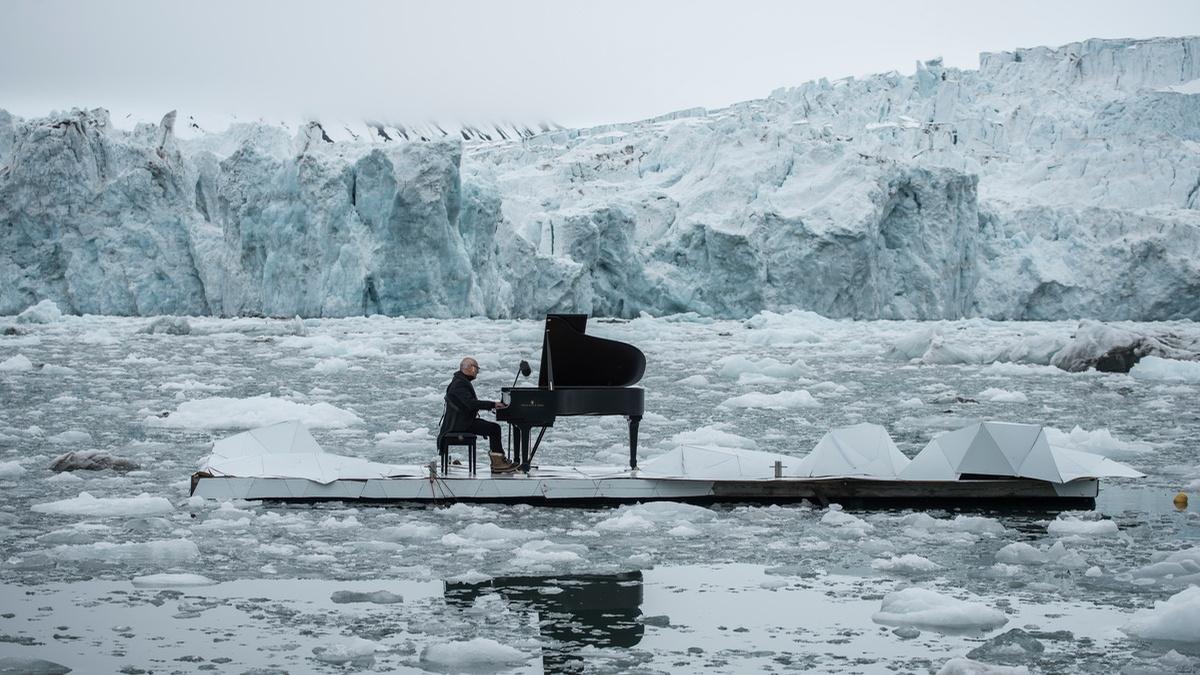 S1 E3 | CLIP
The Concert
Pianist Ludovico Einaudi tests out his glacier-bound piano with a magical arctic concert.
TRANSCRIPT

I was invited here in the Svalbard islands to perform on a piece of ice with my piano,

a piece that I composed that is called Elegy for the Arctic.

If you have a piano and you move it from one street to the other, you should have someone

that tune it.

But we didn't have anyone to do this, so we didn't know how this piano was gonna sound

like, but at the moment he started testing it, it was a really magic moment and in the

silence of the Arctic you could like start hearing music and he got so much into the

moment that it was not a normal test.

He gave us like a concert.