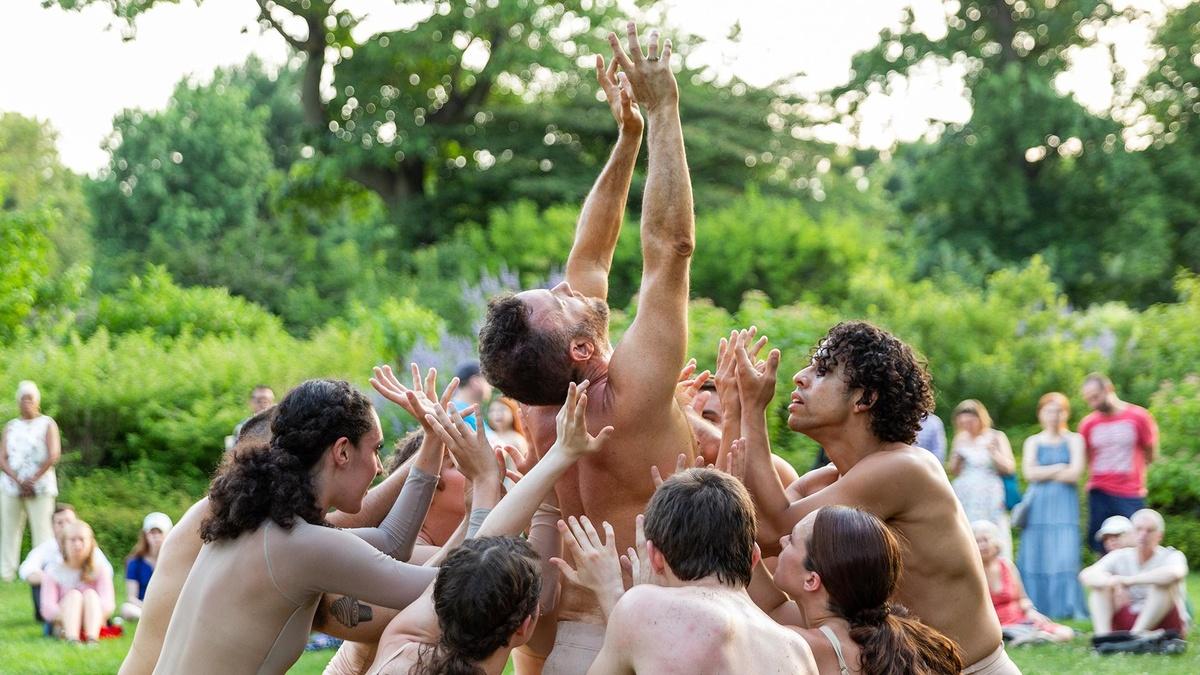 PREVIEW
Climate Artists | Preview
Follow teen poets, an arctic composer, garden dancers, ice painters, and a deep sea sculptor in a cinematic series that tells the story of climate change, while engaging the senses and sparking urgency and compassion on a uniquely human level. Presented by ALL ARTS and Peril and Promise, in partnership with The Climate Museum.
TRANSCRIPT

For my generation and the generations to come it's urgent in my head because there's no

greater issue to speak on.

I want people to see that things that they do have an impact.

About two years ago, we were thinking about what our next project was going to be, and

Eryc came in one day and was like, I have this great idea.

We're going to make a piece about climate change.

I was invited to perform on a piece of ice, a piece that I compose that is called "Elegy

for the Arctic."

I see myself holding my baby named love, and I see her first breaths being contaminated

with pollutants.

I made this project because I believe so firmly that the stories we tell about climate change

are really important.

So our goal as artists is to create this catalyst for a conversation that can grow.

The world will never be the same, called the crisis by its name Climate Denial.

All it takes to break those chains is mindful living, and small steps that still make a

difference.