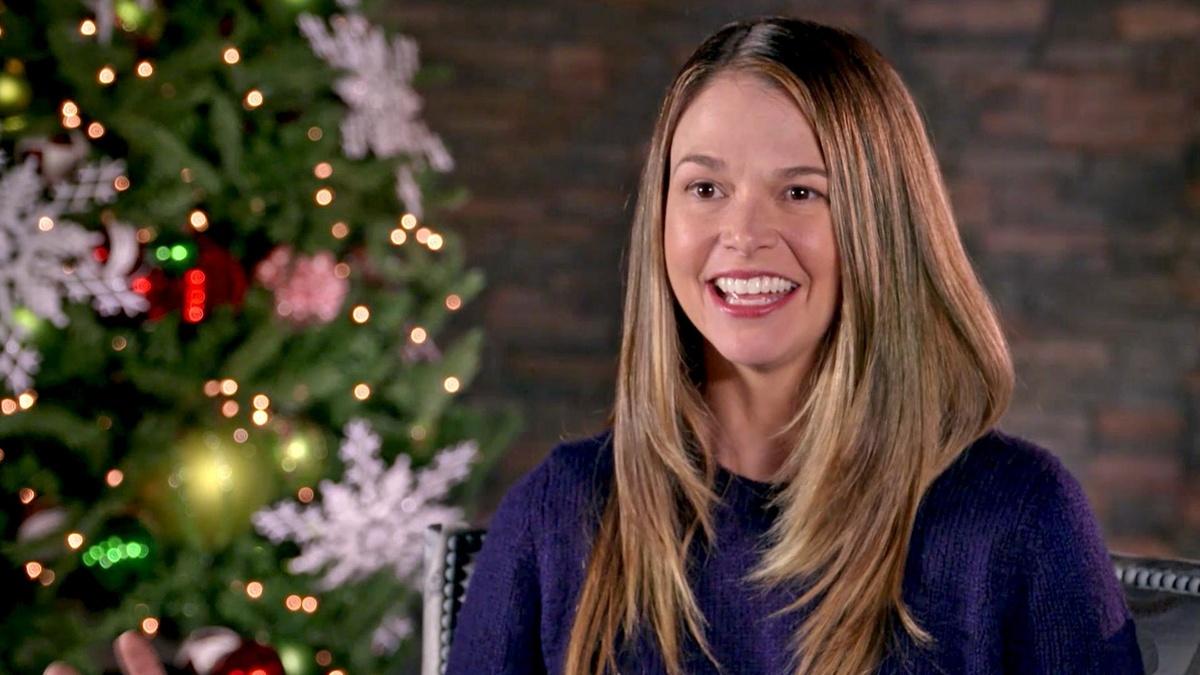 CLIP
Behind the Scenes with Sutton Foster
Sutton Foster talks about what Christmas means to her, and describes her experience making the annual holiday musical spectacular, 'Christmas with the Mormon Tabernacle Choir'. This one-hour holiday spectacular premieres Monday, December 17, 2018, on PBS.
TRANSCRIPT

- I am officially in the Christmas spirit.

It's really been a dream come true,

not only for me but for my family and everybody,

cause every Christmas is sort of different.

This one will be one that'll go down

in the memory book for a long time.

I had seen the space from the audience

actually a couple years ago

and when I first walked in I was like whoa,

they were like you should come sing

with the Mormon Tabernacle Choir

and I was like that would be awesome,

and I just thought oh you know

that'll probably never happen.

♪ It's the most wonderful time, of the year ♪

I was invited a couple years ago

to sing with the choir but a professional conflict

came up and I was unable to do it

and I was so upset and so when the opportunity

came again I basically cleared my schedule

so that I could make it happen.

During the processional at the beginning of the concert,

it's actually really awesome because Hugh and I

both get to wear the period costumes

and kind of come out incognito and dance with everybody.

It's actually a perfect way to start the show

because I get to be with everybody else

and not have to just walk out in my sparkly gown all alone.

♪ Christmas, Christmas you have a wondrous power ♪

Oh, this old place.

When I came here, my very first rehearsal

and I walked onto the stage and then you see

the audience from the perspective of the stage,

it's impressive but it's not as scary

as it was being in the audience.

It's wild, there's 21,000 people

and it's hard to sort of fathom it you know.

When you first walk into the space you're like wait what,

and then oddly it changes when there's people

out their because all of those empty seats

sort of are intimidating and then

when the seats are filled, it changes.

For me, it's all about that we all

are celebrating the same thing.

We are celebrating this season

and we are celebrating each other

and we are celebrating love and joy and warmth

and it's just this room full of good will,

and so therefore you sort of forget

that there's 21,000 people and it all becomes very simple.

It was wonderful to be given permission

to just have fun and I think as soon as

I was sort of allowed to do that,

it's really sort of taken off.

Who here remembers eight tracks?

Show of hands.

Let me see, one, two,

this will just take a second.

My favorite eight track was John Denver's greatest hits.

They asked me what I wanted to sing

and the first song that I thought of

was Sunshine on My Shoulders.

I'm a huge John Denver fan.

I grew up listening to him, was one of my moms favorites,

and I knew that I wanted to sing that song here

and also to dedicate to my mom.

And I really wish that she could be here tonight,

but she passed away a few years ago.

So as I sing this next song for you,

I would also very much like to sing it for her.

I talk a lot about my family,

my husband and I adopted a baby girl, Emily,

and I said her name last night in the show

and a huge lump came to my throat

and that just took me completely by surprise

and I was like now is not the time

to have a breakdown on television

and in front of all these people.

And now every day, Emily Dale Griffin

makes our world young and fresh and beautiful,

so I cannot wait to show her A Charlie Brown Christmas

and sing this song along with her.

We always watch Charlie Brown Christmas,

that started when I was a kid

but it's just beautiful cause I think it reminds people

what the true meaning of Christmas is.

Especially cause it deals with how we all

get caught up in the commercialization of Christmas

and then it all comes down to Linus giving the sermon.

♪ Happy holidays to you

It's been amazing and overwhelming to be here

and to sing with the Mormon Tabernacle Choir,

I feel like I didn't know what to expect

so I sort of came into this just

heart open and eyes wide and I think the thing

that has surprised me the most is how emotional I felt.

I'm so overwhelmed by the community

and also by my entire family's here, my husband's here,

his mom, her husband's here, my dad,

his lady friend's here, my child is here.

It's just like overwhelming

and I feel it's just been a beautiful experience.