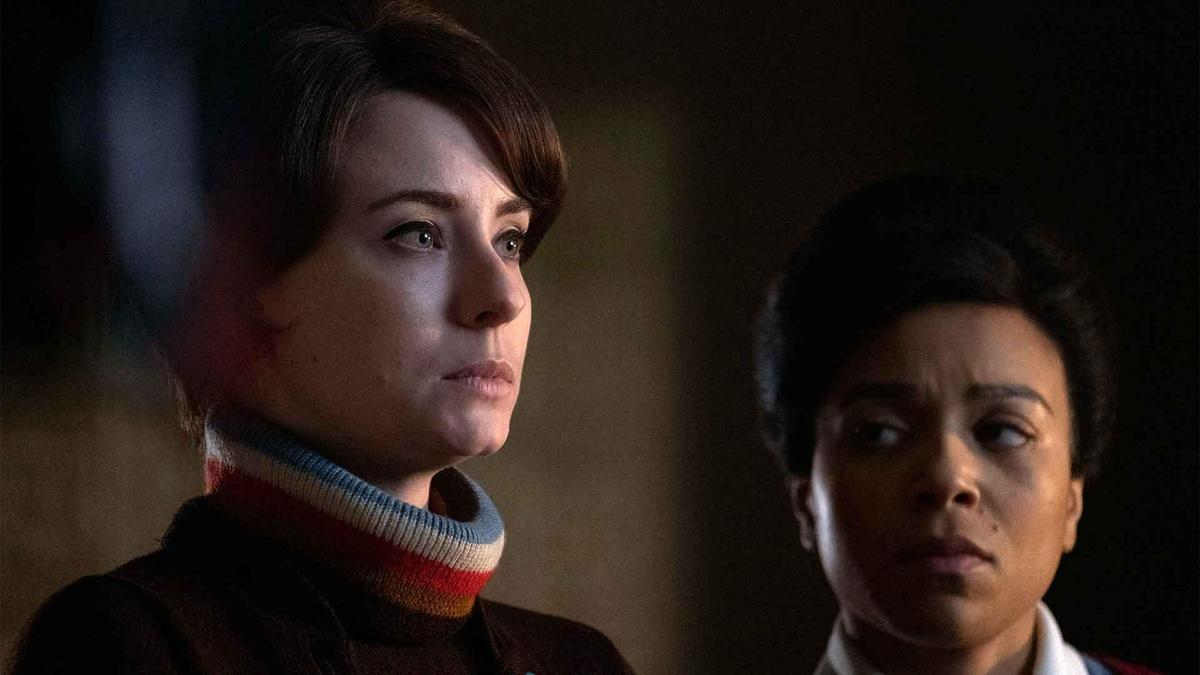 S9 E8 | PREVIEW
Episode 8 Preview
When the council sends a letter announcing plans to cut Nonnatus House's funding, Sister Julienne takes matters into her own hands. Nurse Crane cares for an unmarried expectant mother. Petra must move up her wedding after becoming pregnant.
TRANSCRIPT

VO: On Call the Midwife -

NURSE VALERIE: You are in here because

you're clearly not well, Gran.

MAN: With the expansion of the maternity wards,

the work of your Order

is clearly going to decline in importance.

MISS HIGGINS: Please be advised that we will be

refreshing the rules relating to the drug cupboard.

DR. TURNER: We can't run the maternity home

without the Order.

SISTER JULIENNE: You may have no choice.

NURSE TRIXIE: You did what was right then,

and you're doing what's right now.

[NURSE VALERIE SIGHS]

VO: Call the Midwife on PBS.

Tune in Sunday at 8/7 central

or stream early Friday with Passport.