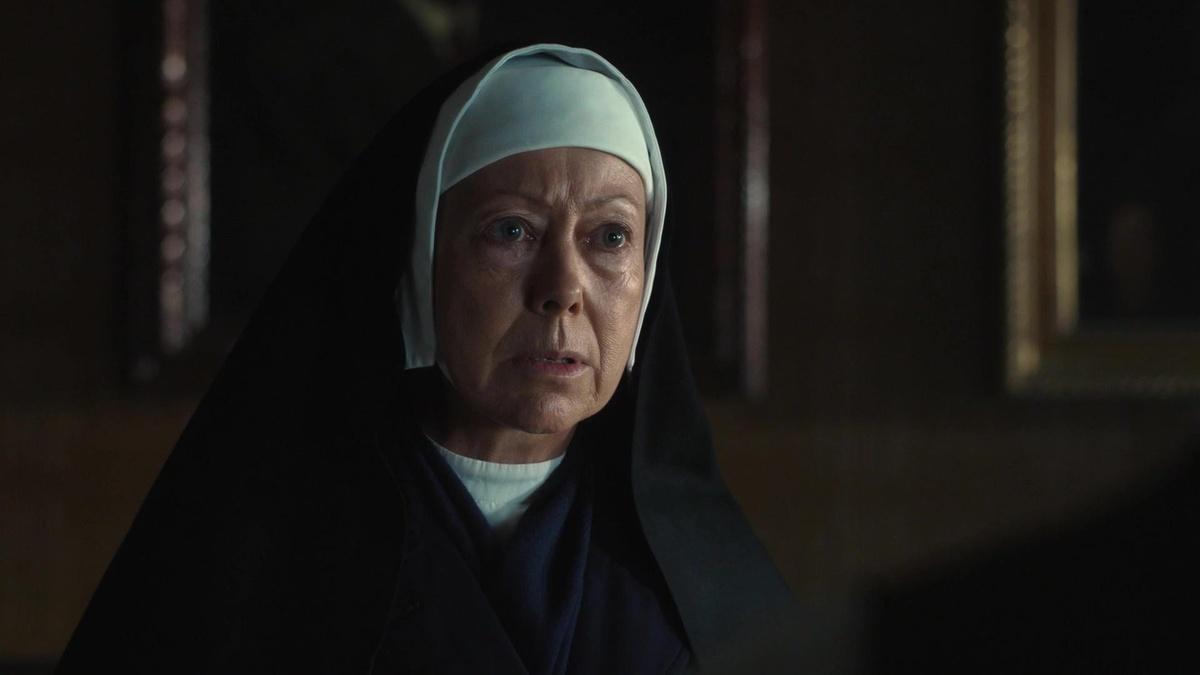 S9 E8 | CLIP
Squeezing out Nonnatus House
Sister Julienne demands answers on Nonnatus House budget cuts -- but gets only more surprises.
TRANSCRIPT

(door opening)

(gentle music)

(knocking)

- Come in.

- Hello Sister.

- It's very kind of you to see me Dr. Knightly-Grimes.

- Yes.

Sorry, I can't offer you a chair

with things being as they are.

All this rebuilding and reorganization

has a lot to answer for

and a lot to offer, of course.

- Oh, I'll have to take your word for it,

given that your department has just cut

the Nonnatu's House budget by 50%.

- Yes.

You have been notified?

- By letter, this morning.

And I'd be obliged if you might tell me why.

- With the expansion of the St. Cuthbert's maternity wards,

the work of your order is clearly going

to decline in importance.

- It hasn't declined yet.

And whilst the department is being rebuilt,

we have 30 extra clinic patients.

- Now also under threat of demolition.

- Until that happens, Nonnatu's House is sufficient,

central to the district

and extremely well staffed and equipped.

- There is, however, the problem of your running costs.

- We've only ever paid a peppercorn rent.

The council have been very generous in that regard.

- You haven't been notified by

the Department of Estates and Housing?

- No, I have not.

- [Dr. Knightly-Grimes] Ah, that is most unfortunate.