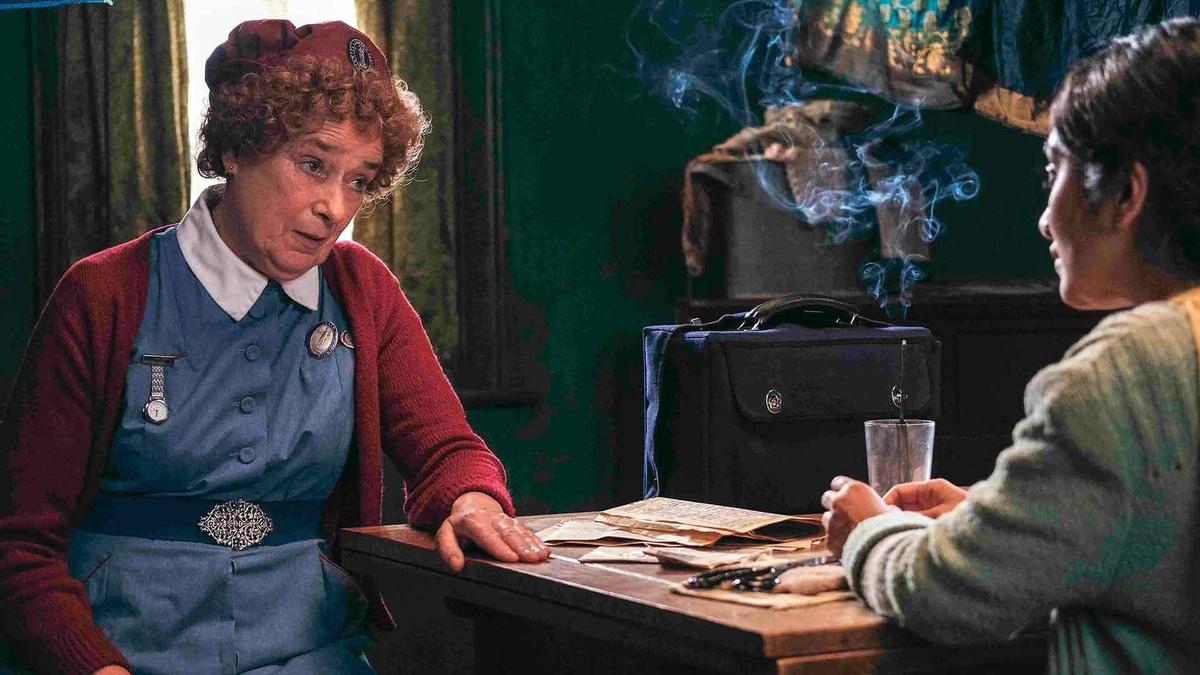 S9 E3 | PREVIEW
Episode 3 Preview
Lucille is seconded to St. Cuthbert's and delivers a baby in an elevator. Nurse Crane goes to a school to give vaccines to new students. Violet, Trixie, Sister Frances and Valerie put on a charity fashion show for the community.
TRANSCRIPT

VO: On Call the Midwife.

PHYLLIS: When does your husband finish work?

SALMA: Please go, please!

PHYLLIS: You have a responsibility to your family,

to your wife, and to your sons.

NURSE LUCILLE: One of my patients at the hospital today

was clearly expecting a white midwife.

Mrs. Blair can you please stay -

MRS. BLAIR: Give them back!

TRIXIE: I think we have a theme for the fashion show.

New York, Paris, Poplar.

VO: Call the Midwife on PBS.

Tune in Sunday 8/7 central,

or stream early Friday with Passport.