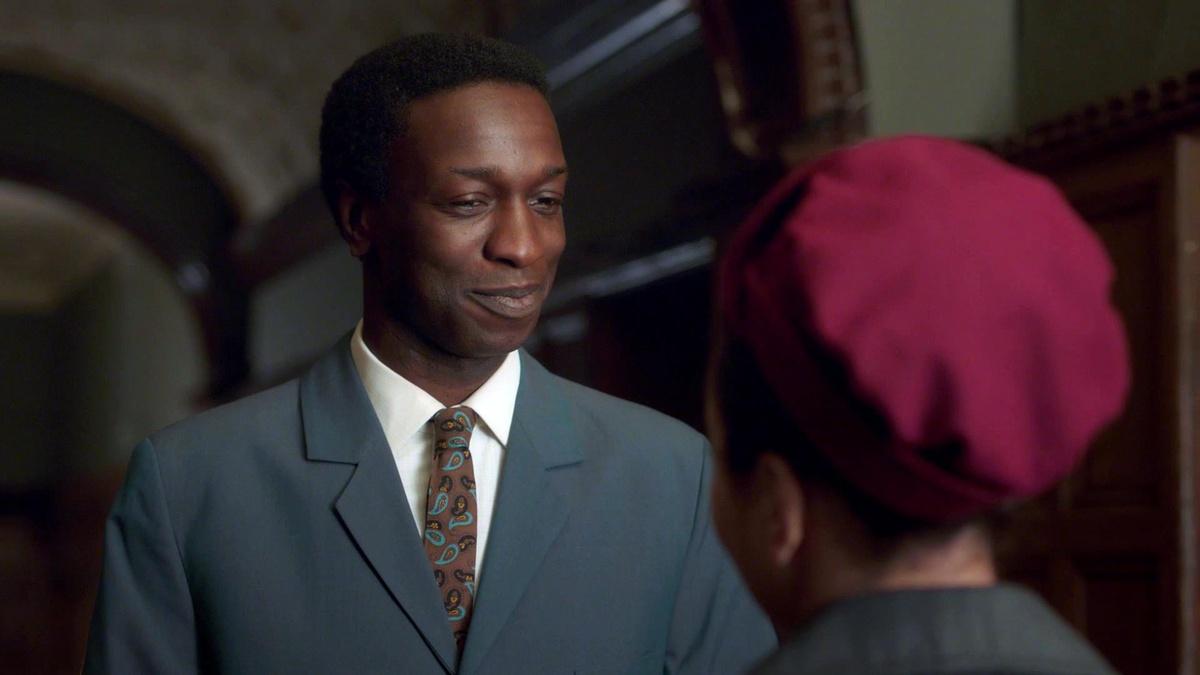 S9 E3 | CLIP
Lucille's New Assignment
Nurse Lucille struggles to find time to spend with Cyril and gets the news that she'll be reassigned to the hospital maternity ward.
TRANSCRIPT

(gentle music)

- Cyril, I am so sorry.

- They said you were with a patient.

- A woman in labor.

I couldn't leave.

- I understand.

Now you're here.

- Oh, thank you.

What was the surprise?

I was looking forward to tonight so much.

- Me, too.

- How about tomorrow?

- I've got my evening class.

- [Lucille] Oh.

- I'll think of something.

- But you can't miss your evening class.

(children shouting)

- I've had a phone call from St. Cuthbert's.

- Oh, another discharged mother to visit?

- No.

One of their ward sisters has been taken ill,

and they need a midwife to supervise the pupil midwives

until the ward sister returns to work.

Nurse Anderson, it would do you good

to experience a larger teaching hospital.

- Yes.

The little cottage hospital I trained in was so different.

- If you could hand over your visits to Nurse Crane

so that you could get there straightaway,

I would be most grateful.

(gentle music)

- [Lucille] You drew this up.

It is quite long.