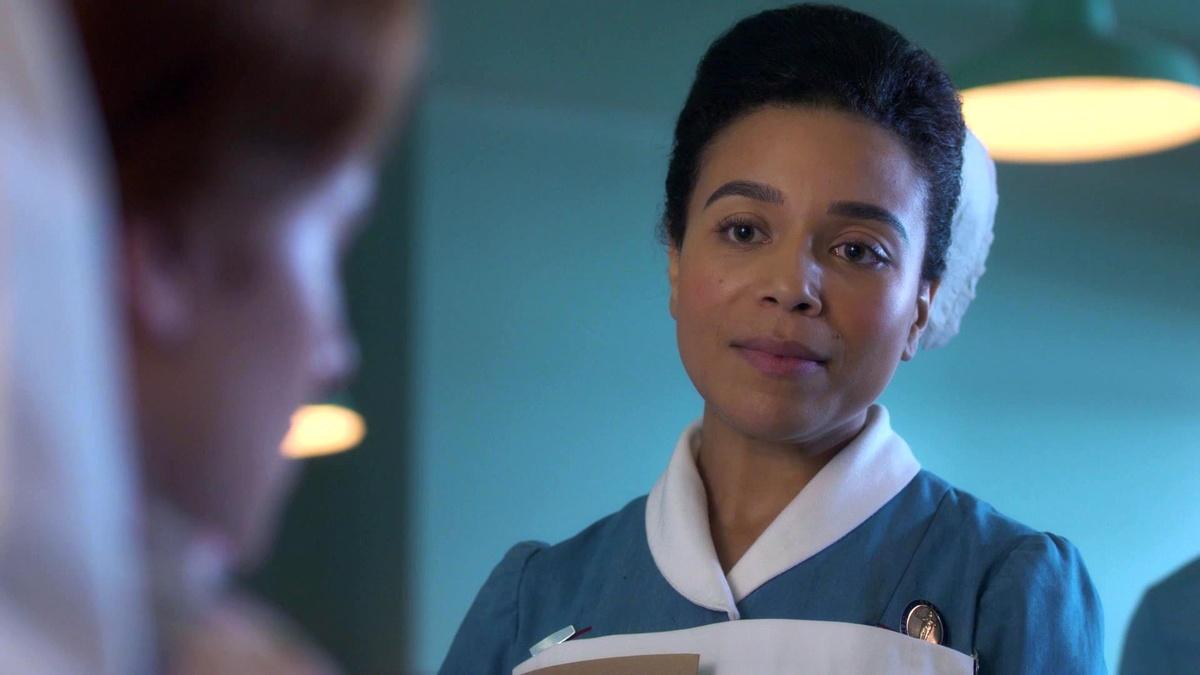 S9 E3 | CLIP
First Day on the Ward
Nurse Lucille deals with an uncooperative expectant mother on the while on temporary reassignment to the hospital maternity ward.
TRANSCRIPT

(gentle music)

- Mrs. Constance Blair?

- Only my mother called me Constance.

It's Connie.

- I am the midwife in charge.

This is Pupil Midwife Hoskins, who I am supervising.

Would you like to be called Connie?

- You can call me Mrs. Blair.

How come she's in charge?

- I am a qualified midwife, Mrs. Blair.

- I haven't seen you before.

How long you been here?

- It's my first day on the ward,

but I have years of experience as a nurse and midwife.

That's why I'm here in a supervisory capacity.

How are you feeling?

- Fine.

- You're on bedrest because your waters broke.

- It's all in my notes.

- Could you check Mrs. Blair's pulse and temperature?

- [Hoskins] If you could just pop this in your mouth for me.

- You're supposed to keep your personal items tidy.

There are magazines on the floor

and your vases are a hazard.

- Yes, well--

- Please don't try to talk.