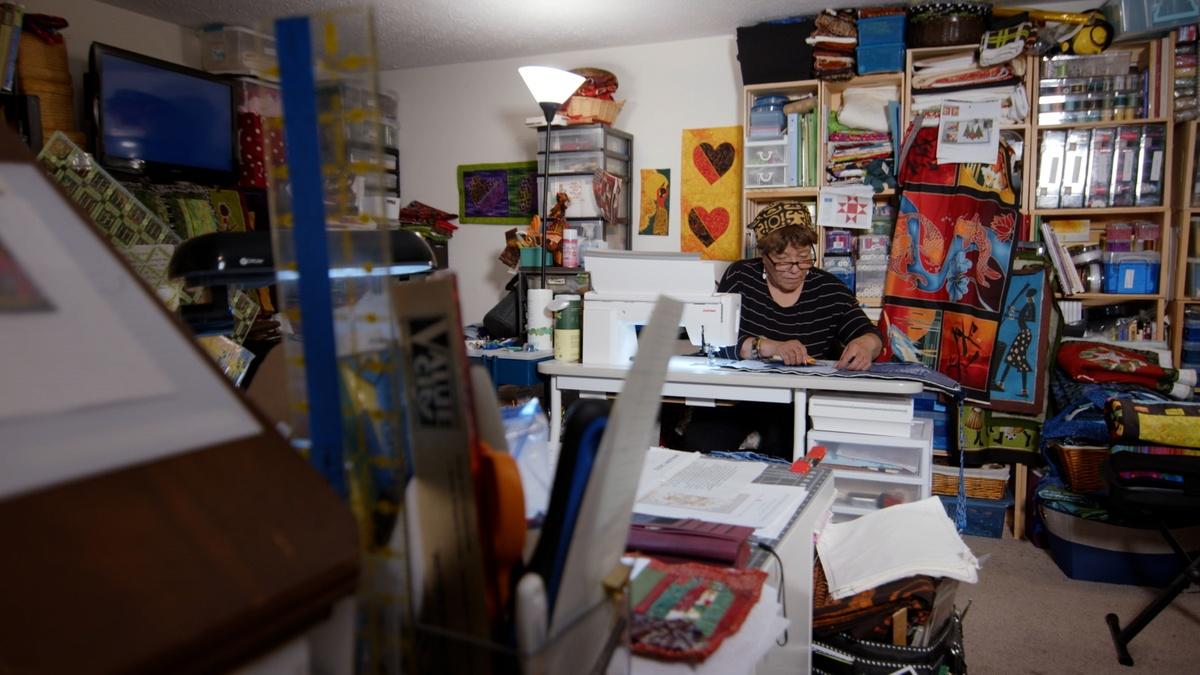 S9 E12 | PREVIEW
Preview: Unconventional Wall Art, Ancient Water Marbling
A local fiber and mixed media artist creates wall hangings that tell a story. A Michigan artist sets the stage for his audience. The ancient craft of water marbling is explained by a Delaware, Ohio based artist. Listen to the smooth and soulful sounds of a Columbus based band.
TRANSCRIPT

>>> NEXT ON BROAD AND HIGH, A LOCAL FIBER AND MIXED

MEDIA ARTIST TEACHES US HOW BREAKING THE RULES

CAN BE A GOOD THING.

A MICHIGAN ARTIST DESCRIBES HOW HE SETS THE STAGE FOR

HIS AUDIENCE.

WE EXPLORE THE ANCIENT CRAFT OF

WATER MARBLING WITH A DELAWARE, OHIO BASED ARTIST,

AND WE GROOVE TO A SMOOTH, SOULFUL, COLUMBUS-BASED BAND.

THAT'S NEXT TIME ON BROAD AND HIGH, THURSDAY NIGHT AT 8

ON WOSU TV.