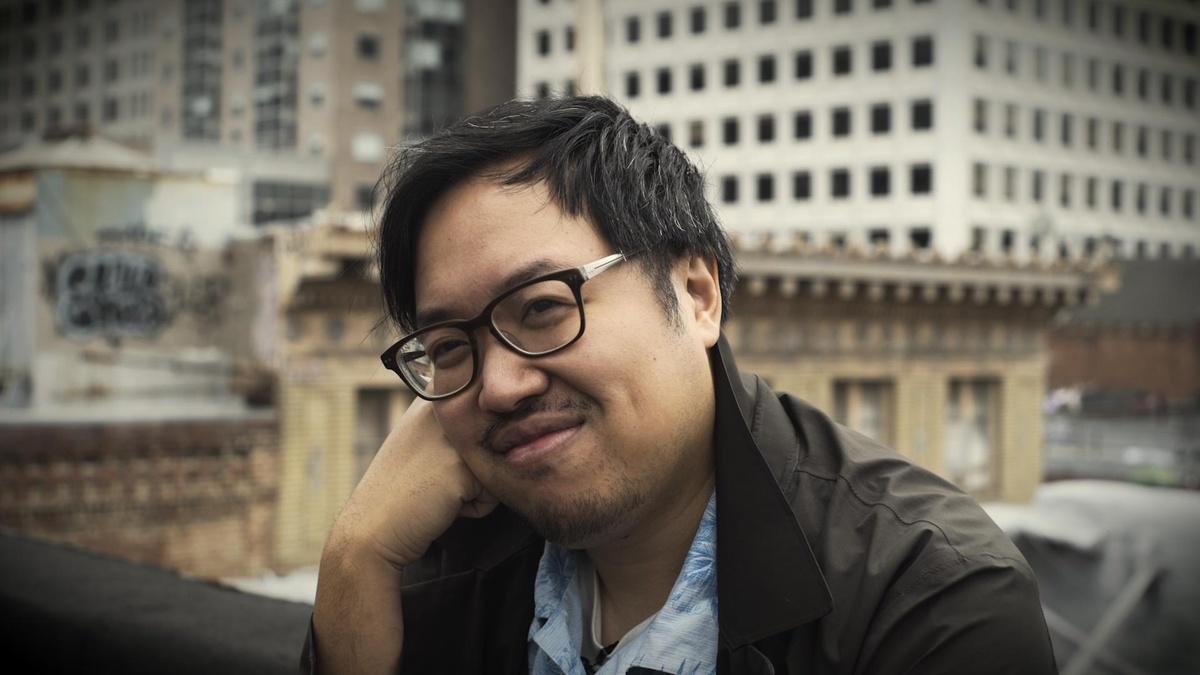 S1 E7 | FULL EPISODE
Pete Lee's Bold Filmmaking Traverses Genres
The Taiwanese-born director and lifelong kung-fu aficionado has worked on martial arts shorts, music videos and a Sundance-selected heist film, 'Don't Be A Hero'.
TRANSCRIPT

- Keep pushing!

- Keep pushing, guys! Keep it up!

- Rack focus!

That timing was amazing. The supernova,

that's when you hit that.

That looks amazing.

There's just something about the energy on set,

something about having this impossible task.

That is very energizing to me.

(upbeat music)

I grew up in Taipei, Taiwan, until I was about a teenager,

and then I moved to the States.

I was in the suburbs of Boston, where I thought

that was what America looked like,

and I think that was actually a bigger culture shock,

when we moved from the city to a suburban landscape.

I felt fairly alone when I first came to the States.

My were parents were very, very strict,

and I was just not really allowed to interact

with kids outside of school.

Most of the movies that I grew up with

were kind of Hong Kong movies.

I was obsessed with that.

I was not allowed to really watch any of those movies,

cause I could go to a noodle stand, I'd tell my dad

I was getting noodles, and I would just sit there

for forty-five minutes, watching something.

And then, in about high school,

I had a cousin who somehow came

across this DVD called "Jackie Chan: My Stunts,"

and it kinda changed my life.

And I went to film school, and I realized

there was a whole community of kids

from all over the world who all grew up

with that DVD, and a lot of them ended up moving

to San Francisco.

After college, I made my way out here

to hang out with these kids, to make things together.

Action!

Take a sip, Meklit.

I've been in the Bay Area for twelve years coming

on thirteen years.

I saw a lot of overlap between the sense of community

that the Bay Area fosters with

just the nature of filmmaking in general.

You rely on a group of people with very different skill sets

and most likely come from really different backgrounds,

and they all have to teach each other something.

But I also do feel like, as a industry,

there's a big disconnect with the people

who are commissioning the work.

One of the reasons I joined Scandinavia,

this group that was founded by maybe four or five kids,

one of the reasons was to create a hub

that encourages filmmaking.

That'd take a little more risks.

One of my best friends, Ben, was working on music videos

at the time. Through him,

I met a lot of also really great music video directors,

so that just seemed like the first step

if you wanted to be a filmmaker.

And now I hope that I've passed that test.

- I've got a story for you!

- So I made a short film called "Don't Be a Hero"

about a middle-aged woman who deals with her loneliness

by pretending to be a cowboy to rob banks

on her lunch break.

Maybe the thing that my character, Lizzie Jo, and I have

in common is sometimes we feel more like a character

when you're not doing what you love the most.

Once I'm on set, I feel like I'm a director.

I frequently hear, "you end up going to work for the people

around you," and I definitely feel that way

about directing.

The people that you're around,

everyone is invested and sacrifices a lot to be there,

so it makes you want to do everything for them.

(singing)

I'm at my best when I'm in the company of other people.

I feel like having people around grounds me

and holds me accountable.

Alright, let's do it!

- Nice and quiet, folks!

Here we go.

- Can we just clear back there?

- No, that's Brian. He's there to help Brock.

- Thanks.

- Okay. Here we go. Alright, is everybody in place?