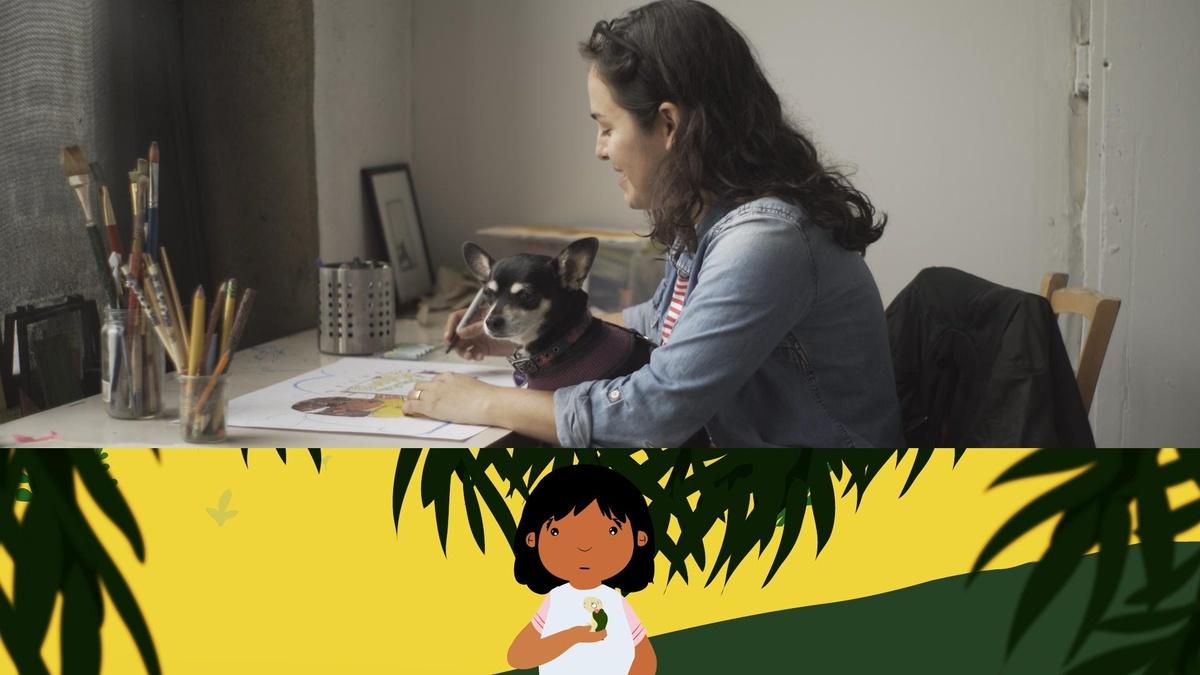 S1 E4 | FULL EPISODE
Pamela Chavez's Magical Animation Tells Her Migration Story
Pamela Chavez draws on memories of her own family's migration from Costa Rica to the U.S. in her animated short 'Caracol Cruzando'.
TRANSCRIPT

- We have our own agency to describe

our own lives and our own narratives

in a way that I think is even more powerful

than having to convince people that our stories have value.

- Making this film, there is a way to find grounding

in finding lessons in the adversity I've lived through.

The way that the family in "Caracol Cruzando" crosses

is very similar to my own.

This is a story about a little girl

who is immigrating from Costa Rica to the United States,

and she has to decide if she's gonna bring

her best friend, her pet turtle, with her.

- It was a huge healing curve for me.

I had to deal with my past, the source of a lot of anxiety.

But how do I move on from that?

Let's take this pain and turn it into something beautiful.

The decision to write this story

was to sort of highlight the immigration narrative

through the lens of a little kid.

- When is a serious moment?

Think about that, and then say your line.

And action.

Creating these characters,

I feel like I sort of live in that world in my head

where I'm just making characters in that way.

It's been a really awesome

sort of discovery in creating animation.

I was very comfortable with being the illustrator.

I was eventually comfortable with being the writer.

And then, the directing part was hard for me.

You know, like you're about to embark

on this really tough thing,

so yeah, you're having like a moment, basically.

I hadn't done anything of this magnitude before.

That evolution has been sort of

the biggest with the biggest reward.

It's important to have representation

of women of color, filmmakers and artists,

because we're underrepresented,

and for me, it was really important and integral

to have that as a part of who was creating this film.

I'm proud of it, you know, and I'm proud that you're my mom.

The biggest theme for me is

how do we not forget a part of ourselves?

How do we take the things that we learned

that were a part of that part in our lives

and transfer them into our lives today?

Remembering where I'm from,

where my ancestors are from,

it's important to ground me.