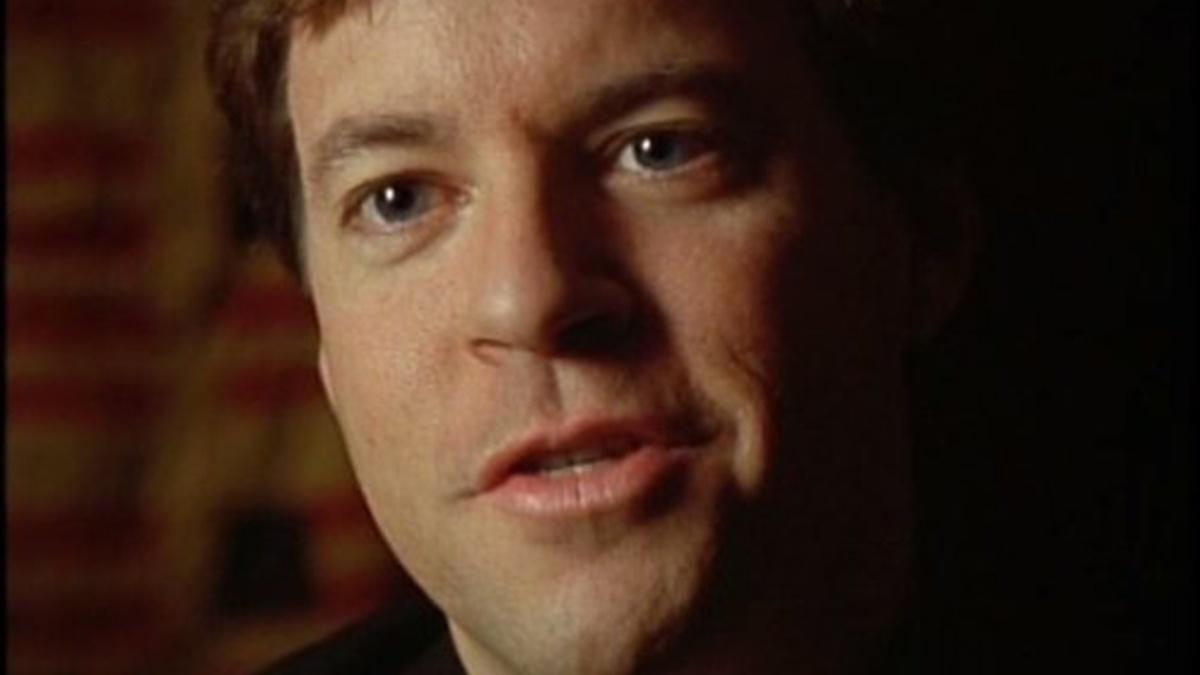 S1 E1 | FULL EPISODE
Part 1: Our Game
In New York City, in the 1840s, people need a diversion from the "railroad pace" at which they work and live. They find it in a game of questionable origins. Inning One, Our Game, looks at the origins of baseball in the 1840s and takes the story up to 1900. Burns refutes the myth that Abner Doubleday invented baseball in Cooperstown and traces its roots instead to the earliest days of the nation.
TRANSCRIPT

BROOKLYN EAGLE, 1846--

"IN OUR SUNDOWNPERAMBULATIONS OF LATE,

"THROUGH THE OUTER PARTSOF BROOKLYN,

"WE HAVE OBSERVEDSEVERAL PARTIES OF YOUNGSTERS

PLAYING BASE,A CERTAIN GAME OF BALL."

"LET US GO FORTH AWHILE

"AND GET BETTER AIRIN OUR LUNGS.

"LET US LEAVEOUR CLOSE ROOMS.

THE GAME OF BALLIS GLORIOUS."

WALT WHITMAN.

[NARRATOR] IN 1909, A MAN NAMED CHARLES HERCULES EBBETS

BEGAN SECRETLY BUYING UP ADJACENT PARCELS OF LAND

IN THE FLATBUSH SECTION OF BROOKLYN,

INCLUDING THE SITEOF A GARBAGE DUMP CALLED PIGTOWN

BECAUSE OF THE PIGSTHAT ONCE ATE THEIR FILL THERE

AND THE STENCH THAT STILL FILLED THE AIR.

HE HOPED EVENTUALLY TO BUILD A PERMANENT HOME

FOR THE LACKLUSTER BASEBALL TEAM HE HAD ONCE WORKED FOR

AND NOW OWNED.

THE TEAM WAS CALLED THE TROLLEY DODGERS,

OR JUST THE DODGERS,

AFTER THE WAY DEVOTED FANS

NEGOTIATED BROOKLYN'S BUSY STREETS.

IN 1912, CONSTRUCTION BEGAN.

BY THE TIME IT WAS COMPLETED,

PIGTOWN HAD BEEN TRANSFORMED INTO EBBETS FIELD,

BASEBALL'S NEWEST SHRINE,

WHERE SOME OF THE GAME'SGREATEST DRAMA WOULD TAKE PLACE.

IN THE YEARS TO COME,

DODGER FANS WOULD SEE MORE BAD TIMES THAN GOOD

BUT HARDLY CARE,

LISTEN TO THE SOUTHERN CADENCES OF A PIONEER BROADCASTER,

AND WITNESS FIRSTHAND BASEBALL'S FINEST MOMENT--

WHEN A BLACK MAN WEARING THE NUMBER 42

TROTTED OUT TO FIRST BASE.

IN 1955, AFTER MORE THAN FOUR DECADES OF FRUSTRATION,

BROOKLYN WOULD FINALLY WIN A WORLD CHAMPIONSHIP,

ONLY TO KNOW TWO YEARS LATER THE ULTIMATE HEARTBREAK

AS THEIR TEAM MOVED TO A NEW CITY 3,000 MILES AWAY,

LEAVING AN EMPTY SHELL IN FLATBUSH

AND AN EVEN EMPTIER SPOT

IN THE SOUL OF EVERY BROOKLYN FAN.

WHAT A TOUCHING SIGHT,

EVERYONE STANDING AT FENWAY PARK

AS TED WILLIAMS HITS

PROBABLY FOR THE LAST TIME IN A BOSTON UNIFORM.

THERE'S THE DRIVE TO DEEP RIGHT CENTER.

THIS MAY BE GONE!

HOME RUN, TED WILLIAMS!

...WINDS AND FIRES.

YASTRZEMSKI LINES A BASE HITINTO CENTER FIELD.

ADAIR'S AROUND SECOND.HE WILL SCORE.

IT'S TIED, 2-2.

THE 1-0 DELIVERY TO FISK. HE SWINGS.

LONG DRIVE, LEFT FIELD.

IF IT STAYS FAIR, IT'S GONE.

HOME RUN! THE RED SOX WIN!

AND THE SERIES IS TIED THREE GAMES APIECE.

FIRST THING ABOUT IT,

AND THIS SEEMS SO OBVIOUS THAT MAYBE WE OVERLOOK IT--

BASEBALL IS A BEAUTIFUL THING.

IT'S MORE BEAUTIFUL

IN AN OLD PARK THAT'S ASYMMETRICAL AND QUIRKY,

BUT EVEN--I HATE TO SAY THIS

BECAUSE IT MIGHT ENCOURAGE THEM--

BUT EVEN IN A DOME WITH ARTIFICIAL TURF,

IT'S BEAUTIFUL THE WAY THE FIELD FANS OUT,

THE CHOREOGRAPHY OF THE SPORT,

THE PACE AND RHYTHM OF IT,

THAT THAT PACE ALLOWS FOR CONVERSATION

AND REFLECTION AND OPINION AND COMPARISON.

IT'S A PASTIME, SOMETHING YOU DO.

IT'S ENTERTAINMENT, SOMETHING YOU WATCH,

AND IT'S SHARED EXPERIENCE,

SOMETHING YOU TALK ABOUT AND READ ABOUT,

AND THAT'S MARVELOUS,

BUT YOU CAN APPLY THOSE SAME THREE CRITERIA TO OTHER THINGS.

WHAT MAKES BASEBALL SPECIAL

IS IT'S THE BEST GAME THAT'S EVER BEEN DEVISED.

[NARRATOR] IT MEASURES JUST 9 INCHES IN CIRCUMFERENCE,

WEIGHS ONLY ABOUT 5 OUNCES,

AND IS MADE OF CORK WOUND WITH WOOLEN YARN,

COVERED WITH TWO LAYERS OF COWHIDE,

AND STITCHED BY HAND PRECISELY 216 TIMES.

IT TRAVELS 60' 6"

FROM THE PITCHER'S MOUND TO HOME,

AND IT CAN COVER THAT DISTANCEAT NEARLY 100 MILES AN HOUR.

ALONG THE WAY,IT CAN BE MADE TO TWIST, SPIN,

CURVE, WOBBLE, RISE, OR FALL AWAY.

THE BAT IS MADE OF TURNED ASH

LESS THAN 42 INCHES LONG,

NOT MORE THAN 2 3/4 INCHES IN DIAMETER.

THE BATTER HAS ONLYA FEW THOUSANDTHS OF A SECOND

TO DECIDE TO HIT THE BALL.

AND YET THE MEN WHO FAIL 7 TIMES OUT OF 10

ARE CONSIDERED THE GAME'S GREATEST HEROES.

[THE STAR-SPANGLED BANNER PLAYING]

PLAY BALL!

IT IS PLAYED EVERYWHERE--

IN PARKS AND PLAYGROUNDS AND PRISON YARDS,

IN BACK ALLEYS AND FARMERS' FIELDS,

BY SMALL BOYS AND OLD MEN,

RAW AMATEURSAND MILLIONAIRE PROFESSIONALS.

IT IS A LEISURELY GAME THAT DEMANDS BLINDING SPEED.

THE ONLY GAME IN WHICH THE DEFENSE HAS THE BALL.

IT FOLLOWS THE SEASONS,

BEGINNING EACH YEAR

WITH THE FOND EXPECTANCY OF SPRINGTIME

AND ENDING WITH THE HARD FACTS OF AUTUMN.

AMERICANS HAVE PLAYED BASEBALLFOR MORE THAN 200 YEARS...

WHILE THEY CONQUERED A CONTINENT,

WARRED WITH ONE ANOTHER AND WITH ENEMIES ABROAD,

STRUGGLED OVER LABOR AND CIVIL RIGHTS

AND THE MEANING OF FREEDOM.

IT'S THE GAME MY FATHER TAUGHT ME HOW TO PLAY.

IT'S A TIME I SAW THINGS ON A LEVEL PLANE.

SOMETHING WAS ROLLING TOWARDS ME,

AND IT SAID "SPALDING" ON IT.

PICKED IT UP.

INSTINCTUALLY, WOULD PUSH IT BACK.

THOSE SUMMER DAYS BECAME FALL DAYS,

BECAME OUR SUNDAYS TOGETHER WITH MY BROTHERS AND I

AND MY DADWHIPPING OFF HIS WICKED CURVE,

AND I JUST REMEMBER HOW MY HANDS HURT,

FIRST, BECAUSE I WAS AFRAID OF THE BALL,

AND HIS COACHING--

"KEEP YOUR SHOULDER IN THERE. DON'T BAIL OUT.

IT WON'T HURT YOU."

THAT'S WHAT I REMEMBER.

[NARRATOR] AT ITS HEART LIE MYTHIC CONTRADICTIONS--

A PASTORAL GAME BORN IN CROWDED CITIES,

AN EXHILARATING DEMOCRATIC SPORT

THAT TOLERATES CHEATING

AND HAS EXCLUDED AS MANY AS IT HAS INCLUDED,

A PROFOUNDLY CONSERVATIVE GAME

THAT OFTEN MANAGES TO BE YEARS AHEAD OF ITS TIME.

IT IS AN AMERICAN ODYSSEY

THAT LINKS SONS AND DAUGHTERSTO FATHERS AND GRANDFATHERS,

AND IT REFLECTS A HOSTOF AGE-OLD AMERICAN TENSIONS

BETWEEN WORKERS AND OWNERS,

SCANDAL AND REFORM,

THE INDIVIDUAL AND THE COLLECTIVE.

IT IS A HAUNTED GAME IN WHICH EVERY PLAYER

IS MEASURED AGAINST THE GHOSTSOF ALL WHO HAVE GONE BEFORE.

MOST OF ALL, IT IS ABOUT TIME AND TIMELESSNESS,

SPEED AND GRACE,

FAILURE AND LOSS,

IMPERISHABLE HOPE,

AND COMING HOME.

HERE'S THE PITCH,

AND THE BABE SWINGS.

IT'S A LONG ONE.

ANOTHER HOME RUN FOR THE BAMBINO.

THE BABE HITS HIS SECOND HOMER TODAY.

FELLER STARTS THAT WINDUP.

HERE'S THE PITCH.SECOND STRIKE.

HERE'S THE PITCH.

SWINGS ON A FAST BALLFOR STRIKE THREE.

AND NOW COMES UP JOE DiMAGGIO.

HE CONNECTS.

A LONG BALL GOING OUT INTO LEFT FIELD.

IT'S A HOME RUN, A HOME RUN,

THIS OVATION FOR JOE DiMAGGIO.

ROBINSON WITH A GOOD LEAD.

THERE HE GOES, AND HE'S SAFE.

WILLIAMS SWINGS.

THERE'S A HIGH DRIVE.

IT IS A HOME RUN AGAINST THE...

THE 2-2.

GROUND BALL,THIRD-BASE SIDE.

BROOKS ROBINSONTHROWING TOWARD FIRST BASE.

IT IS IN TIME.

IT'S FUN. THAT'S WHAT IT IS.

BASEBALL IS MORE FUN THAN ANYTHING ELSE.

YOU CAN WATCH IT AND LOVE IT AND ENJOY IT.

THERE ISN'T ANYTHING PHILOSOPHIC ABOUT IT.

THERE ISN'T ANYTHING METAPHYSICAL.

IT'S SO MUCH FUN TO WATCH.

YOU WATCH A SECOND BASEMAN ON A DOUBLE PLAY.

HE'S WATCHING TO SEE WHAT HAPPENED.

A FIRST BASEMAN THROWS BADLY

AND WANDERS OFF THE BAG AS IF THERE'S NO PROBLEM.

IT'S JUST DELIGHTFUL.

THERE'S A LONG DRIVE WAY BACK IN CENTER FIELD,

WAY BACK, BACK. IT IS...

[DEAFENING CHEERS]

WILLIE MAYS JUSTBROUGHT THIS CROWD TO ITS FEET

WITH A CATCH WHICH MUSTHAVE BEEN AN OPTICAL ILLUSION

TO A LOT OF PEOPLE.

IT LOOKS EASY

WHEN YOU SEE BALLPLAYERS AT THE STADIUM OR ON TELEVISION

CATCHING A FLY BALL.

THIS IS WHAT WE DID WHEN WE WERE KIDS.

WE COULD BE DOWN THERE.

THERE ISN'T MUCH SEPARATING MEFROM BO JACKSON OR GEORGE BRETT.

I COULD DO THAT.

YOU HAVE THE ILLUSION. BASEBALL FOSTERS ILLUSIONS.

BASEBALL FOSTERS HOPES.

BASEBALL INFLATES US.

BASEBALL LIES TO US SEDUCTIVELY,

AND WE KNOW WE'RE BEING SEDUCED,

AND WE DON'T COMPLAIN.

[BASEBALL BEING HIT]

BEAUTIFUL!

STAY THERE!STAY THERE!

GO FOR IT!

THE GAME'S GREATEST FIGURES HAVE COME FROM EVERYWHERE--

COAL MINES AND COLLEGE CAMPUSES,

CITY SLUMS AND COUNTRY CROSSROADS.

A BRAWLING IRISH IMMIGRANT'S SON

WHO, FOR MORE THAN HALF A CENTURY,

PREACHED A ROUGH, SCRAMBLING BRAND OF BASEBALL,

IN WHICH ANYTHING WENT SO LONG AS VICTORY WAS WON,

AND HIS FAVORITE PLAYER--

A COLLEGE-EDUCATED RIGHT-HANDER SO UNIFORMLY VIRTUOUS

THAT MILLIONS OF SCHOOLBOYS WORSHIPPED HIM

AS THE CHRISTIAN GENTLEMAN.

A MILL HAND WHO COULD NEITHER READ NOR WRITE

AND WHO MIGHT HAVE BEEN

ONE OF THE GAME'S GREATEST HEROES

IF TEMPTATION HAD NOT PROVED TOO GREAT.

AND A FLAMBOYANT FEDERAL JUDGEWHO FIRST HELPED SAVE BASEBALL

FROM A SCANDALTHAT THREATENED TO DESTROY IT

AND THEN BECAMEAN IMPLACABLE ENEMY OF REFORM.

A MINER'S SON FROM COMMERCE, OKLAHOMA,

WHO MADE HIMSELF THE GAME'S MOST POWERFUL SWITCH HITTER

DESPITE 17 SEASONS OF CEASELESS PAIN.

AND A TIGHTFISTED METHODIST--

"A CROSS," ONE SPORTSWRITER SAID,

"BETWEEN A STATISTICIAN AND AN EVANGELIST"--

WHO PROFOUNDLY CHANGED THE GAME TWICE.

AND THERE WERE THOSE WHOSE TRUE GREATNESS

WAS NEVER FULLY MEASURED

BECAUSE OF THE STUBBORN PREJUDICE

THAT PERMEATED BOTH THE NATION AND ITS FAVORITE GAME.

TWO OF BASEBALL'S BESTBEGAN LIFE IN RURAL GEORGIA--

A SWIFT, SAVAGE COMPETITOR

WHO MAY HAVE BEEN THE GREATEST PLAYER OF ALL TIME

BUT WHOSEUNCONTROLLABLE RAGE IN THE END

MADE HIM MORE ENEMIES THAN FRIENDS.

AND ANOTHER NO-LESS-FIERCE COMPETITOR

WHO, BECAUSE HE MANAGED TO HOLD HIS TEMPER,

MADE PROFESSIONAL BASEBALL A TRULY NATIONAL PASTIME

MORE THAN A CENTURY AFTER IT WAS BORN.

AND THEN THERE WAS

THE BALTIMORE SALOON KEEPER'S TURBULENT SON,

WHO BECAME THE BEST-KNOWN AND BEST-LOVED ATHLETE

IN AMERICAN HISTORY.

[GERALD EARLY] I ENJOY THE GAME

BECAUSE IT'S A BEAUTIFULLY DESIGNED GAME.

IT'S A BEAUTIFUL GAME TO WATCH,

BUT PRINCIPALLY BECAUSE

IT MAKES ME FEEL AMERICAN.

IT MAKES ME FEEL CONNECTED WITH THIS CULTURE,

AND, UH, I THINK

THERE ARE ONLY THREE THINGSTHAT AMERICA WILL BE KNOWN FOR

2,000 YEARS FROM NOW

WHEN THEY STUDY THIS CIVILIZATION--

THE CONSTITUTION, JAZZ MUSIC, AND BASEBALL.

THEY'RE THE THREEMOST BEAUTIFULLY DESIGNED THINGS

THIS CULTURE'S EVER PRODUCED.

"I SEE GREAT THINGSIN BASEBALL.

IT'S OUR GAME,THE AMERICAN GAME."

"IT WILL TAKE OUR PEOPLEOUT-OF-DOORS,

"FILL THEM WITH OXYGEN,

"GIVE THEM A LARGERPHYSICAL STOICISM,

"TEND TO RELIEVE US

FROM BEING A NERVOUS,DYSPEPTIC SET."

"REPAIR THESE LOSSES

AND BE A BLESSING TO US."WALT WHITMAN.

[NARRATOR] ONE SUMMER DAY IN 1839 AT COOPERSTOWN, NEW YORK,

ON THE SHORES OF LAKE OTSEGO,

THE LOCAL ACADEMY WAS PLAYING A GAME OF TOWN BALL

AGAINST GREEN'S SELECT SCHOOL.

THE RULES OF TOWN BALL WERE SO LOOSE

THAT EVERY HIT WAS FAIR,

AND BOYS SOMETIMES RAN HEADLONG INTO ONE ANOTHER.

THAT DAY, AN ACADEMY PLAYER NAMED ABNER DOUBLEDAY SAT DOWN,

AND ON THE SPOT,

DREW UP THE RULES FOR A BRAND-NEW GAME

AND CALLED IT BASEBALL.

ABNER DOUBLEDAY WOULD EVENTUALLY BECOME A HERO

AT THE BATTLE OF GETTYSBURG,

AND HIS GAME WOULD BECOME THE NATIONAL PASTIME...

OR SO THE LEGEND HAS IT.

ABNER DOUBLEDAY REALLY WAS A DISTINGUISHED SOLDIER,

BUT HE WAS AT WEST POINT,

NOT COOPERSTOWN THAT SUMMER,

NEVER CLAIMED TO HAVE HADANYTHING TO DO WITH BASEBALL,

MAY NEVER HAVE EVEN SEEN A PROFESSIONAL GAME.

BASEBALL'S REAL HISTORY IS MORE COMPLICATED.

[CHARLEY McDOWELL] BASEBALL HAS NEARLY ALL THE QUALITIES

AND THE NARRATIVE THAT THE COUNTRY HAS.

IT'S COMPETITIVE. IT'S SPIRITED.

IT'S GOT THE JOSHING,

AND IT'S GOT THE INTELLECTUAL SIDE,

THE GREAT STUDENTS OF IT.

IT'S GOT LABOR UNIONS AND MANAGEMENT

AND GIMMICKS AND PROMOTION AND VENALITY

AND GREAT PUBLIC FOOLS IN BASEBALL

AND GREAT PUBLIC HEROES

AND SELF-SERVING PEOPLE AND GENEROUS PEOPLE,

AND IT HAS PRIDE AND UNITY

OF TOWN AND OF COUNTRY,

AND IT'LL DO FOR A FIGURE FOR THE AMERICAN SYSTEM.

"1744.

"THE BALL ONCE STRUCK OFF,

"AWAY FLIES THE BOYTO THE NEXT DESTINED POST,

AND THEN HOME WITH JOY."

[NARRATOR] CHILDREN HAVE HIT BALLS WITH BATS

AS LONG AS THERE HAVE BEEN CHILDREN,

BUT BASEBALL'S MOST DIRECT ANCESTORS

WERE TWO BRITISH GAMES--

ROUNDERS, A CHILDREN'S SPORT

BROUGHT TO NEW ENGLAND BY THE EARLIEST COLONISTS,

AND CRICKET, A STATELY PASTIME

DIVIDED INTO INNINGS AND SUPERVISED BY UMPIRES.

BY THE TIME OF THE AMERICAN REVOLUTION,

THERE WERE MANY VARIATIONS.

BOYS PLAYED ONE VERSION OR ANOTHER

IN SCHOOLYARDS, IN VILLAGE GREENS,

AND ON COLLEGE CAMPUSES.

"1786.

"A FINE DAY.

"PLAYED BALLIN THE CAMPUS

BUT AM BEATEN,

"FOR I MISS CATCHING

AND STRIKING THE BALL."PRINCETON COLLEGE.

OF ALL BASEBALL'S ANCESTORS,

TOWN BALL WAS BY FAR THE MOST POPULAR.

UNDER ITS RULES, THE INFIELD WAS SQUARE.

8-15 MEN PLAYED ON A SIDE, SOMETIMES AS MANY AS 50.

THE PITCHER, OR FEEDER, WAS THE LEAST IMPORTANT PLAYER.

IT WAS HIS JOBTO LOB THE BALL TO THE STRIKER

WHO COULD WAIT FOR THE PITCH HE WANTED.

THE RUNNER WAS OUT

IF THE BALL WAS CAUGHT ON THE FLY

OR IF HE WAS SOAKED--

HIT WITH THE BALLWHILE RUNNING BETWEEN BASES.

BY 1800, TOWN BALL AND ITS MANY VARIATIONS

WERE PLAYED NEARLY EVERYWHERE.

ON THEIR WAY BACK FROM THE PACIFIC OCEAN,

LEWIS AND CLARK PLAYED A GAME OF BASE

WITH THE NEZ PERCE INDIANS

AS THEY PREPARED TO CROSS THE BITTERROOT MOUNTAINS.

IN THE 1830s ON THE WESTERN FRONTIER OF MISSOURI,

BALL WAS THE FAVORITE SPORT OF JOSEPH SMITH,

THE FOUNDER OF A NEW RELIGIOUS SECT

CALLED THE MORMONS.

BUT BACK EAST IN COOPERSTOWN, NEW YORK,

CITY FATHERS PASSED AN ORDINANCE RESTRICTING PLAY

AFTER MERCHANTS COMPLAINEDABOUT TOO MANY BROKEN WINDOWS.

[GLASS BREAKING]

MEANWHILE, IN NEW YORK CITY,

THEY WERE STARTING TO PLAYA BRAND-NEW VERSION OF THE GAME.

THERE IS THE ILLUSION

THAT THIS CONNECTS US ON A STRAIGHT LINE

TO OUR...OUR RURAL PAST, OUR COUNTRY PAST,

AND WE HAVE AN IMAGE SOMEWHERE IN OUR MINDS

OF FATHERS AND SONSPLAYING BASEBALL IN A MEADOW.

THE TRUTH OF THE MATTER IS BASEBALL WAS AN URBAN N

ALMOST FROM THE BEGINNING.

ORGANIZED BALL WAS PLAYED BY MEN IN CITIES NEAR SALOONS.

[NARRATOR] IN THE 1840s,

NEW YORKERS WALKED AND WORKED AND LIVED

AT WHAT WAS CALLED A RAILROAD PACE.

FOR THE THOUSANDS OF SINGLE MEN

POURING INTO THE CITY IN SEARCH OF WORK,

THEIR CROWDED WORLD

CENTERED AROUND BOARDINGHOUSES AND SALOONS,

VOLUNTEER FIRE COMPANIES AND WARD POLITICS,

AND BASEBALL TEAMS.

IN SEPTEMBER OF 1845,

AS AMERICANS NOW CLAIMED THE RIGHT TO OVERSPREAD

THE WHOLE OF THE CONTINENT,

A GROUP OF FRIENDS FORMED

THE NEW YORK KNICKERBOCKER BASE BALL CLUB.

THEY WERE MERCHANTS, BROKERS, INSURANCE SALESMEN,

A UNITED STATES MARSHAL,

A PORTRAIT PHOTOGRAPHER, A DEALER IN CIGARS,

AND THEY SHOWED A LIVELY INTEREST

IN IMPROVING THE GAME.

"THREE BALLS BEINGSTRUCK AT AND MISSED

"AND THE LAST ONE CAUGHT

"IS A HAND OUT.

"IF NOT CAUGHT,IS CONSIDERED FAIR,

AND THE STRIKER BOUND TO RUN."ALEXANDER JOY CARTWRIGHT.

ALEXANDER JOY CARTWRIGHT WAS A VOLUNTEER FIREMAN

AND BANK CLERK WORKING FOR DANIEL EBBETS,

THE FATHER OF THE MAN

WHO WOULD ONE DAY BUILD EBBETS FIELD.

HE HELPED ESTABLISH THE KNICKERBOCKERS

AND CODIFY NEW RULES

THAT WOULD CHANGE THE GAME FOREVER.

THE INFIELD WOULD NOW BE DIAMOND-SHAPED.

FOUL LINES WERE ESTABLISHED,

AND THE BATTER GOT THREE MISSED SWINGS

BEFORE HE WAS CALLED OUT.

MOST IMPORTANT,

RUNNERS WOULD NOW BE TAGGED OR THROWN OUT,

NOT THROWN AT.

IT WAS NOW A MORE CHALLENGING GAME,

FASTER-PACED, AMERICAN,

AND TO THE KNICKERBOCKERS' GREAT DELIGHT,

QUITE DISTINCT FROM CRICKET AND ROUNDERS.

BUT THERE WAS PRECIOUS LITTLE ROOM

TO PLAY THE NEW GAME

IN THE CROWDED STREETS OF LOWER MANHATTAN.

THE KNICKERBOCKERS HAD TO TRAVEL ACROSS THE HUDSON RIVER

TO HOBOKEN, NEW JERSEY,

AND A GRASSY AREA CALLED THE ELYSIAN FIELDS.

"THEY CROSSEDTHE BARCLAY STREET FERRY

"IN A BODY, LIKE UNTOTHE PILGRIMS OF YORE,

"AND MARCHED UPTHE COUNTRY ROADON THE JERSEY SIDE,

"PROSPECTING HERE AND THEREFOR SUITABLE GROUNDS

"UNTIL THEY REACHEDTHE ELYSIAN FIELDS,

"WHERE THEY SETTLED.

"THEN THEY PERFECTED THEIR ORGANIZATION,

"CALLING ITTHE KNICKERBOCKERS,

"WHICH WAS THE NUCLEUSOF THE GREAT AMERICAN GAME

OF BASEBALL."SEYMORE CHURCH.

"TWICE A WEEK, WE WENT OVER

"TO THE ELYSIAN FIELDS FOR PRACTICE.

"ONCE THERE, WE WERE FREE FROM ALL RESTRAINT

"AND, THROWING OFF OUR COATS,

"WE PLAYED UNTIL IT WAS TOO DARK TO SEE.

"I WAS A LEFT-HANDED BATTER

"AND SOMETIMES HIT THE BALL INTO THE RIVER.

"PEOPLE BEGAN TO TAKE AN INTEREST IN THE GAME.

SOMETIMES WE HAD 100 SPECTATORS WATCHING."

BY THE FOLLOWING SPRING,

THE KNICKERBOCKERS WERE FINALLY READY TO TAKE ON ANOTHER TEAM.

ON JUNE 19, 1846, AT THE ELYSIAN FIELDS

THEY PLAYED AGAINST A GROUP OF CRICKET PLAYERS

IN THE FIRST REAL BASEBALL GAME IN HISTORY.

THE KNICKERBOCKERS LOST, 23-1,

BUT THEIR GAME SPREAD THROUGHOUT THE CITY.

BY THE 1850s, NEW YORK WAS BASEBALL-MAD.

THERE WERE TEAMS OF DOCTORS,

TEAMS OF TEACHERS, TEAMS OF TRADESMEN.

SHIPBUILDERS FORMED CLUBS,

SO DID FIREMEN, BANKERS, TEAMSTERS, LAWYERS,

EVEN UNDERTAKERS.

MEANWHILE, THE KNICKERBOCKERS CONTINUED TO REFINE THEIR GAME.

THE WINNING TEAM WAS THE FIRST TO GET 21 ACES, OR RUNS,

SOON CHANGED TO WHOEVER WAS AHEAD

AT THE END OF NINE INNINGS.

THEY STANDARDIZED THE NUMBER OF MEN

WHO COULD PLAY ON A SIDE AT NINE

AND SET THE BASES 90 FEET APART.

[McDOWELL] THAT'S SO INTERESTING

THAT IT WOULD COME OUT 90 FEET,

THAT SOMEBODY SAT DOWN-- MR. CARTWRIGHT OR WHOEVER--

AND SAID IT OUGHT TO BE 90 FEET, A LOGICAL NUMBER.

THE FACT OF THE MATTER IS IF IT WERE 88 FEET,

THE GAME WOULD BE VERY DIFFERENT.

THINK OF THE PLAYS AT FIRST BASE.

THINK OF THE DOUBLE PLAYS THAT WOULDN'T BE COMPLETED

ON AN 88-FOOT FIRST BASE AND SECOND BASE.

IF IT WERE 94 FEET,

WE'D THROW PEOPLE OUT ALL OVER THE PLACE.

BATTING AVERAGES WOULD DROP REMARKABLY.

IF 90 FEET WAS SOMETHING SOMEBODY SAID,

"THAT'S A GOOD NUMBER,"

THAT WAS A PICK FROM HEAVEN.

[NARRATOR] ALEXANDER JOY CARTWRIGHT LEFT MANHATTAN

AND HELPED SPREAD BASEBALL WESTWARD,

ACROSS THE ROCKIES, ON TO THE CALIFORNIA GOLD RUSH,

THEN ALL THE WAY TO HAWAII.

THERE, HE BECAME A WEALTHY MERCHANT,

BUT HE NEVER ENTIRELY LOST INTEREST IN THE TEAM

HE'D HELPED TO FORM

OR THE GAME HE'D HELPED LAY OUT.

"HONOLULU--

"DEAR OLD KNICKERBOCKERS,

"I HOPE THE CLUBIS STILL KEPT UP

"AND I SHALL SOMEDAYMEET AGAIN WITH THEM

"ON THE PLEASANT FIELDSOF HOBOKEN.

"HAVE IN MY POSSESSIONTHE ORIGINAL BALL

"WITH WHICH WE PLAYEDON MURRAY HILL.

"SOMETIMES I HAVE THOUGHTOF SENDING IT HOME,

"BUT I CANNOT BEARTO PART WITH IT,

SO LINKED IN WITH CHERISHEDHOME MEMORIES."

IT IS THE AMERICAN GAME.

THAT'S JUST WHAT IT IS,

AND, UH, ACTUALLY, IT MAKES YOU--

ME, I'M 81,

BUT I CAN FEEL LIKE I'M 15 WHEN I'M TALKING BASEBALL,

I'M WATCHING BASEBALL.

THIS IS IT.

IT--IT DOES THIS TO ANY MAN.

IT BRINGS YOU BACK.

"IT MAY BE TRULY SAIDTHAT THE YEAR OF 1856

"WAS THE BIRTH YEAR

"OF THE EVOLUTIONOF BASEBALL.

"IT WAS THENTHAT WE TOOK NOTE

"OF THE POSSIBILITIESOF THE GAME

"AND SAW IN IT A LEVER

"WHICH COULD BEADVANTAGEOUSLY USED

"TO LIFT UPATHLETIC SPORTS

INTO A DESIRED POPULARITY."

HENRY CHADWICK.

[NARRATOR] IN 1856, A BRITISH-BORN MUSIC TEACHER

AND ENTHUSIASTIC CRICKETER NAMED HENRY CHADWICK

SAW THE KNICKERBOCKERS PLAY THE NEW YORK GOTHAMS

AND BECAME AN INSTANT CONVERT TO BASEBALL.

"AMERICANS DO NOTCARE TO DAWDLE OVER

"A SLEEP-INSPIRING GAME

"OR THROUGH THE HEATOF A JUNE OR JULY DAY.

"WHAT THEY DO

"THEY WANT TO DOIN A HURRY.

"IN BASEBALL,ALL IS LIGHTNING.

"THUS THE REASON

"FOR THE AMERICANANTIPATHY TO CRICKET

CAN READILYBE UNDERSTOOD."

CHADWICK DEVELOPED THE BOX SCORE,

WROTE AND EDITED

THE MOST POPULAR PLAYERS MANUAL,

AND LAUNCHED ONE OF THE FIRST BASEBALL COLUMNS,

COVERING THE KNICKERBOCKERS AND THEIR CHALLENGERS--

THE GOTHAMS, EAGLES, EMPIRES,EXCELSIORS, AND ATLANTICS--

IN THE PAGES OF THE NEW YORK CLIPPER,

AND HE BEGAN KEEPING COMPARATIVE STATISTICS

SO THAT HE COULD MEASURE ONE PLAYER'S PERFORMANCE

AGAINST ANOTHER'S.

[DANIEL OKRENT]BECAUSE WE'VE BEEN PLAYING IT

THE SAME WAY FOR SO LONG,

THE WAY THAT WE CAN FIND BENCH MARKS

THAT CROSS GENERATIONS AND CROSS DECADES

IS TO USE THESE STATISTICS

AS IF THEY WERE LABELS, NOT NUMBERS.

.300 HITTER IS NOT A NUMBER.

A .300 HITTER IS A TAG THAT MEANS SOMETHING TODAY,

AS IT DID IN 1930 OR 1890.

SO THE STATISTICS BECOME A MEANS

BY WHICH WE CAN CONNECT

TO THE PERMANENCE OF THIS THING.

I CAN MAKE THAT COMPARISON WITH MY FATHER,

WHO COULD HAVE MADE IT WITH HIS FATHER,

ON THAT COMMON LANGUAGE OF STATISTICS.

[NARRATOR] ON DECEMBER 5, 1856,

THE SUNDAY NEW YORK MERCURY

REFERRED TO BASEBALL FOR THE FIRST TIME,

SOMEWHAT OPTIMISTICALLY, AS THE NATIONAL PASTIME.

"BALL-PLAYING COMMUNICATED

"SUCH AN IMPULSETO OUR LIMBS AND JOINTS

"THAT THERE ISNOTHING NOW HEARD OF

"IN OUR LEISURE HOURSBUT BALL, BALL, BALL.

"I CANNOT PROPHESYWITH ANY DEGREE OF ACCURACY

"CONCERNING THE CONTINUANCEOF THIS RAGE FOR PLAY,

"BUT THE EFFECT IS GOOD

"SINCE THERE'S BEENA THOROUGHGOING REFORMATION

OF INACTIVITYAND TORPITUDE."

HENRY WADSWORTH LONGFELLOW.

THERE WERE SOME 50 CLUBS

IN THE NEW YORK AREA ALONE BY 1858,

AND SPECIAL TRAINS RAN OUT TO LONG ISLAND,

WHERE ONLOOKERS SAW THE NEW YORK ALL-STARS

BEAT THEIR BROOKLYN COUNTERPARTS

AND, FOR THE FIRST TIME, WERE MADE TO PAY FOR THE PRIVILEGE--

50 CENTS--TO THE MAN WHO OWNED THE FIELD.

IN AN ATTEMPTTO KEEP CONTROL OF THEIR GAME,

THE KNICKERBOCKERSAND OTHER ESTABLISHED CLUBS

BANDED TOGETHER TO FORM

THE NATIONAL ASSOCIATION OF BASE BALL PLAYERS.

THEY SET DOWN STILL MORE RULES.

AN UMPIRE WAS GIVEN THE POWER TO CALL STRIKES.

NO ONE WAS ALLOWEDTO CATCH THE BALL IN HIS CAP.

ABOVE ALL, BASEBALLWAS TO REMAIN AN AMATEUR'S GAME.

NO PLAYER WAS EVER TO BE PAID.

BY THE SPRING OF 1861,

THERE WERE 62 MEMBER CLUBS

IN THE NATIONAL ASSOCIATION OF BASE BALL PLAYERS.

FREE BLACKS IN NORTHERN CITIES

HAD ESTABLISHED THEIR OWN TEAMS,

AND HENRY CHADWICK WAS TRYING TO START A BASEBALL CLUB

IN RICHMOND, VIRGINIA,

WHEN THE NEW SEASON WAS SUDDENLY INTERRUPTED.

[CANNON FIRE]

"VIRGINIA, APRIL 3, 1862.

"IT IS ASTONISHINGHOW INDIFFERENT

"A PERSON CAN BECOMETO DANGER.

"A REPORT OF MUSKETRYIS HEARD

"BUT A VERY LITTLE DISTANCEFROM US,

"YET ON THE OTHER SIDEOF THE ROAD

"IS OUR COMPANYPLAYING BAT BALL.

"IN LESS THANHALF AN HOUR,

THEY MAY PLAY A BALL GAMEOF A MORE SERIOUS NATURE"

FREDERICK FAIRFAX,FIFTH OHIO INFANTRY.

SOLDIERS IN BOTH ARMIES PLAYED BALL

WHENEVER AND WHEREVER THEY COULD,

"JUST LIKE BOYS," ONE OF THEM REMEMBERED.

[JOHN THORN] IF THERE WAS ANY TRANSFORMING INCIDENT

IN THE HISTORY OF BASEBALL,

AS IN THE HISTORY OF THIS COUNTRY,

IT WAS THE CIVIL WAR.

PLAY IN THE 1840s AND 1850s WASN'T FOR THE MIDDLE CLASS

OR THE WORKING CLASS.

IT WAS RESERVED FOR SO-CALLED GENTLEMEN.

PLAY BECAME DEMOCRATIC WHEN IT BECAME PORTABLE.

IT BECAME A PEOPLE'S GAME.

"WE WERE PLAYING BALL BETWEEN THE LINES

"NEAR ALEXANDRIA, TEXAS,

"WHEN SUDDENLY THERE CAME

"A SCATTERING FIRE

"OF WHICH THE THREE OUTFIELDERS

"CAUGHT THE BRUNT.

"THE CENTER FIELD WAS HIT AND WAS CAPTURED.

"THE LEFT AND RIGHT FIELD

"MANAGED TO GET BACK INTO OUR LINES.

"THE REBEL ATTACK WAS REPELLED

"WITHOUT SERIOUS DIFFICULTY,

"BUT WE HAD LOST

"NOT ONLY OUR CENTER FIELD,

BUT THE ONLY BASEBALL IN ALEXANDRIA, TEXAS."

"A LONG WINTER'S IDLENESS

"AND LACK OF PRACTICEWERE EVIDENT.

"WITH THE WAR BEING OVER,

"IT IS HOPEDTHAT THERE WILL BE

"A RENEWAL OF INTEREST

IN OUR OWNPURELY NATIONAL GAME."

BUFFALO EXPRESS.

BY THE END OF THE CIVIL WAR,

BASEBALL WAS THE NATIONAL PASTIME,

NORTH AND SOUTH, WEST AS WELL AS EAST.

SOLDIERS TOOK THE GAME HOME WITH THEM,

AND IT GREW.

"IT'S OUR GAME.

"THAT'S THE CHIEF FACTIN CONNECTION WITH IT.

"AMERICA'S GAME.

"IT HAS THE SNAP,GO, FLING

"OF THE AMERICAN ATMOSPHERE.

"IT BELONGS AS MUCHTO OUR INSTITUTIONS,

"FITS INTO THEM,

"AS SIGNIFICANTLYAS OUR CONSTITUTIONS, LAWS,

"IS JUST AS IMPORTANT

IN THE SUM TOTALOF OUR HISTORIC LIFE."

WALT WHITMAN.

THERE'S SO MUCH ABOUT THE GAME

THAT APPEALS TO THE INTELLECT AND TO THE PSYCHE--

THE SYMMETRY OF IT, THE ORDERLINESS OF IT,

THE JUSTICE OF IT,

UH...THE FACT THAT IT THROWS OFF OTHER CONTROLS.

IT'S GREATER THAN TIME STRICTURES.

YOU KNOW, IN THE OTHER SPORTS, YOU HAVE TIME.

YOU HAVE TO PLAY AGAINST THE CLOCK,

AND WHEN THE CLOCK RUNS OUT,

YOUR CHANCE IS OVER.

NO CLOCK IN BASEBALL.

YOU PLAY UNTIL YOU LOSE,

AND IF YOU CAN KEEP THAT RALLY ALIVE,

IF YOU CAN KEEP GETTING HITS,

YOU CAN PLAY UNTIL A WEEK FROM NOW.

NOTHING STOPS YOU.

THERE IS NO PARAMETER

THAT MAKES IT IMPOSSIBLE FOR YOU TO PERFORM

STILL MORE EXCELLENTLY.

[NARRATOR] IN OCTOBER 1867,

AS FEDERAL TROOPS ENFORCED CIVIL-RIGHTS LAWS IN THE SOUTH,

THE AFRICAN AMERICAN PYTHIAN BASEBALL CLUB

OF PHILADELPHIA

APPLIED FOR MEMBERSHIP

IN THE PENNSYLVANIA ASSOCIATION OF BASEBALL PLAYERS.

THEY WERE TURNED AWAY.

TWO MONTHS LATER,

THE NATIONAL ASSOCIATION TOOK UP THE ISSUE.

"IF COLORED CLUBSWERE ADMITTED,

"THERE WOULD,IN ALL PROBABILITY,

"BE SOME DIVISIONOF FEELING.

"WHEREASBY EXCLUDING THEM,

NO INJURY COULD RESULTTO ANYONE."

DESPITE THE BAN,

THE PYTHIANS BECAME

THE FIRST-RECORDED ALL-BLACK TEAM

TO PLAY A WHITE TEAM--

THE PHILADELPHIA CITY ITEMS,

A GROUP OF NEWSPAPERMEN.

THE PYTHIANS WON, 27-17.

THEIR CAPTAIN, OCTAVIUS CATTO, WAS LATER KILLED

IN A PHILADELPHIA RACE RIOT

THAT STARTED WHEN BLACKS ATTEMPTED TO EXERCISE

THEIR RIGHT TO VOTE.

"THE PUBLIC, SO FARAS IT KNEW OF OUR PLAYING,

"WAS SHOCKED,

"BUT IN OUR RETIRED GROUNDS,

"WE CONTINUED TO PLAY

IN SPITE OFA CENSORIOUS PUBLIC."

[NARRATOR] IN 1866, AT VASSAR COLLEGE,

A GROUP OF FRESHMEN,

WITH THE SUPPORT OF A FEMALE PHYSICIAN

WHO THOUGHT EXERCISE FOR WOMENESSENTIAL TO GOOD HEALTH,

FORMED THE LAUREL AND ABENAKIS BASEBALL CLUB.

OTHER COLLEGES SOON FOLLOWED SUIT.

"THEY ARE GETTING UPVARIOUS CLUBS NOW

"FOR OUT-OF-DOOR EXERCISE.

"THEY HAVEA FLORAL SOCIETY,

"BOAT CLUBS,

"AND BASEBALL CLUBS.

"I BELONG TOONE OF THE LATTER

AND ENJOY IT HIGHLY,I CAN ASSURE YOU."

ANNIE GLIDDEN.

THEY DID NOT PLAY FOR LONG.

"ONE DAY, A STUDENT,

"WHILE RUNNING BETWEEN BASES,

"FELL WITH AN INJURED LEG.

"WE ATTENDED HER TO THE INFIRMARY

"WITH THE FOREBODING THAT THIS ACCIDENT

"WOULD END OUR PLAY OF BASEBALL.

"DR. WEBSTER SAID THAT THE PUBLIC, DOUBTLESS,

"WOULD CONDEMN THE GAME AS TOO VIOLENT,

"BUT THAT IF THE STUDENT

"HAD HURT HERSELF WHILE DANCING,

"THE PUBLIC WOULD NOT

CONDEMN DANCING TO EXTINCTION."

SOPHIA RICHARDSON.

THE TEAMS WERE SOON FORCED TO DISBAND.

THE GAME WAS CONSIDERED FAR TOO VIOLENT

FOR YOUNG LADIES TO PLAY.

AMERICANS HAVE ALWAYS HAD

A WONDERFUL AVERSION TO EXCESSES OF HONESTY,

AND BASEBALL HAS ALWAYS BEEN ABLE TO EXPRESS THAT.

THE SENSE IN BASEBALL

IS THAT THEY PUT THOSE UMPIRES OUT THERE

TO ENFORCE THE RULES,

BUT IF YOU CAN GET OUTSIDE THE RULES AND THE UMPIRES,

IT'S A REASONABLE QUESTION

TO ASK WHETHER YOU CAN DO IT.

[NARRATOR] ONE AFTERNOONON THE BROOKLYN WATERFRONT,

A BOY NAMED WILLIAM CUMMINGS,KNOWN TO HIS FRIENDS AS CANDY,

NOTICED THAT HE COULD MAKE A CLAMSHELL CURVE

WHEN HE HURLED IT THROUGH THE AIR

AND WONDERED IF HE MIGHT BE ABLE

TO DO THE SAME THING WITH A BASEBALL.

IN APRIL 1867,

NOW PITCHING FOR THE BROOKLYN EXCELSIORS,

CANDY CUMMINGS TRIED OUT HIS NEW PITCH.

"I BEGAN TO WATCHTHE FLIGHT OF THE BALL

"THROUGH THE AIR

"AND DISTINCTLYSAW IT CURVE.

"A SURGE OF JOYFLOODED OVER ME

"THAT I SHALL NEVER FORGET.

"I SAID NOT A WORD

"AND SAW MANY A BATTER

"THROW DOWN HIS STICKIN DISGUST.

"EVERY TIMEI WAS SUCCESSFUL,

"I COULD SCARCELYKEEP FROM DANCING

"FOR PURE JOY.

THE SECRET WAS MINE."

CANDY CUMMINGS.

CUMMINGS' SECRET DID NOT REMAIN HIS FOR LONG.

THOUGH IT WAS OUTLAWED,

EVERYONE STARTED THROWING THE CURVE BALL.

PURISTS WERE APPALLED.

"I HEARD THAT THIS YEAR,

"WE AT HARVARD WONTHE BASEBALL CHAMPIONSHIP

"BECAUSE WE HAVE A PITCHERWITH A FINE CURVE BALL.

"I'M INSTRUCTED THATTHE PURPOSE OF THE CURVE BALL

"IS TO DECEIVE THE BATTER.

"HARVARD IS NOTIN THE BUSINESS

OF TEACHING DECEPTION."

CHARLES ELIOT,PRESIDENT OF HARVARD COLLEGE.

"JANUARY 9, 1868.

"SOMEHOW OR OTHER,

"THEY DON'T PLAY BALL NOWADAYS

"AS THEY USED TO SOME 8 OR 10 YEARS AGO.

"I DON'T MEAN TO SAY

"THEY DON'T PLAY IT AS WELL.

"THEY DON'T PLAY WITH THE SAME FEELINGS

"OR FOR THE SAME OBJECTS THEY USED TO.

"IT APPEARS THAT BALL MATCHES

"HAVE COME TO BE CONTROLLED

"BY DIFFERENT PARTIES

"AND FOR DIFFERENT PURPOSES

"THAN THOSE THAT PREVAILED

IN 1858 OR 1859."

PETE O'BRIEN.

"WHAT MUST BETHE CONTEMPT

"FOR THOSEWHO WOULD DEGRADE

"OUR GREAT NATIONAL GAME

"AND MAKE IT A BUSINESS?

"WHEN SUCH BECOMES THE CASE,

"FAREWELL TO BASEBALL.

"THE EXCITEMENT,

"WHICH IS AT PRESENTATTENDANT ON THESE CONTESTS,

"WILL CEASE.

"THEN THE GAME ITSELF

WILL GRADUALLY,BUT SURELY, DIE OUT."

PHILADELPHIA CITY ITEM.

"THE PUBLIC WILL HAPPILY PAY 75 CENTS TO $1.50

"TO GO TO THE THEATRE,

"AND NUMBERS PREFER BASEBALL TO THEATRICALS.

"WE MUST MAKE THE GAMES WORTH WITNESSING,

"AND THERE WILL BE

"NO FAULT FOUND WITH THE PRICE.

"A GOOD GAME IS WORTH 50 CENTS.

A POOR ONE IS DEAR AT 25."

HARRY WRIGHT.

"HARRY WRIGHTEATS BASEBALL,

"BREATHES BASEBALL,

"THINKS BASEBALL,

"DREAMS BASEBALL,

AND INCORPORATES BASEBALLIN HIS PRAYERS."

CINCINNATI ENQUIRER.

[NARRATOR] HARRY WRIGHT, A FORMER CENTER FIELDER

FOR THE KNICKERBOCKER BASEBALL CLUB,

BELIEVED THERE WERE BIG PROFITS TO BE MADE

IN BASEBALL,

AND IN 1869,

HE ASSEMBLED THE VERY FIRST PROFESSIONAL TEAM--

THE CINCINNATI RED STOCKINGS.

ONLY ONE OF WRIGHT'S RED STOCKINGS

ACTUALLY CAME FROM CINCINNATI.

MOST WERE YOUNG NEW YORKERS, 19 OR 20 YEARS OLD.

WRIGHT DRILLED THEM IN THE FUNDAMENTALS,

INSISTED THEY BE SILENTAND BUSINESSLIKE ON THE FIELD,

AND DRESSED THEM IN KNICKERSTO BOOST THEIR RUNNING SPEED.

AND FOR THE FIRST TIME,

TO THE SHOCKOF THE BASEBALL COMMUNITY,

HE PAID EACH PLAYER A SALARY.

THE HIGHEST PAID WAS HARRY'S BROTHER GEORGE,

THE SHORTSTOP,

WHO RECEIVED THE CONSIDERABLE SUM

OF $1,400 A SEASON--

SEVEN TIMES THE AVERAGE WORKING MAN'S WAGE.

THE RED STOCKINGSFINISHED THEIR FIRST SEASON

WITH A RECORD OF 65 WINS AND NOT A SINGLE LOSS.

THEY ALSO MANAGED TO TURN A PROFIT

FOR THEIR INVESTORS--

$1.39.

THE CITY THAT HAD ONCE PRIDED ITSELF

ON THE STOCKYARDS,

WHICH INSPIRED ITS NAME-- PORKOPOLIS--

HAD BECOME THE BASEBALL CAPITAL OF THE COUNTRY,

AND THE RED STOCKINGS SPREAD THE GOSPEL

FROM NEW YORK TO SAN FRANCISCO,

TRAVELING ON THE JUST-COMPLETED TRANSCONTINENTAL RAILROAD.

"EVERY MAGNATEIN THE COUNTRY

"IS INDEBTED TOTHIS MAN HARRY WRIGHT

"FOR THE ESTABLISHMENTOF BASEBALL AS A BUSINESS

"AND EVERY PATRONFOR FURNISHING HIM

"WITH A SYSTEMATICRECREATION.

"EVERY PLAYERIS INDEBTED TO HIM

"FOR INAUGURATINGAN OCCUPATION

"BY WHICH HE GAINSA LIVELIHOOD,

"AND THE COUNTRYAT LARGE

"FOR ADDINGONE MORE INDUSTRY

TO FURNISH EMPLOYMENT."

SPORTING LIFE.

THE RED STOCKINGS SEEMED UNBEATABLE.

THEY WON 27 STRAIGHT THE NEXT SEASON, TOO,

AND THEN THEY CAME TO THE CAPITOLINE GROUNDS

IN BROOKLYN

TO FACE THE ATLANTICS,

THE BEST TEAM IN THE EAST...

AND THE TOUGHEST.

BEFORE 20,000 PAYING SPECTATORS,

CINCINNATI AND BROOKLYN

FOUGHT TO A 5-5 TIE OVER 9 INNINGS.

IT WAS THE MOST EXCITING GAMEANYONE COULD EVER REMEMBER.

UNDER THE RULES, HARRY WRIGHTCOULD HAVE SETTLED FOR A TIE,

BUT HE DECIDED TO RISK HIS RECORD

AND TRY SOMETHING NEW-- EXTRA INNINGS.

AT FIRST,THE GAMBLE SEEMED TO PAY OFF.

CINCINNATI SCORED 2 RUNS IN THE TOP OF THE 11th,

BUT THEN,WITH TWO ATLANTICS ON BASE,

THE CINCINNATI FIRST BASEMAN CHARLES GOULD

MADE A BAD THROW.

BY THE TIME IT WAS ALL OVER,

BROOKLYN SCORED THREE RUNS,

AND CINCINNATI HAD BEEN BEATEN.

"JUNE 14th,

"TELEGRAM TOTHE CINCINNATI COMMERCIAL.

"ATLANTICS 8,CINCINNATI 7.

"THE FINEST GAMEEVER PLAYED.

"OUR BOYS DID NOBLY,

"BUT FORTUNEWAS AGAINST US.

THOUGH BEATEN,NOT DISGRACED."

HARRY WRIGHT.

CINCINNATI WAS DEVASTATED.

WITH THEIR WINNING STREAK OVER,

FANS STOPPED GOING TO RED STOCKINGS GAMES.

INVESTORS WITHDREW THEIR SUPPORT,

COMPLAINING THAT WITH ATTENDANCE DOWN,

THE PLAYERS' SALARY DEMANDS WERE UNREASONABLE.

FINALLY, THE TEAM WAS DISBANDED.

HARRY WRIGHT MOVED ON.

AT THE INVITATION

OF A BAND OF NEW ENGLAND PROMOTERS,

HE TOOK THE BEST OF HIS RED STOCKINGS TO BOSTON.

THEY BECAME THE MOST SUCCESSFUL TEAM IN THE COUNTRY.

"BY MOVING HIS STARS FROM CITY TO CITY,"

THESPORTING TIMES LATER SAID,

"WRIGHT HAD SET NEW PRICES ON THEIR MUSCLES."

"BASEBALL IS BUSINESS NOW,

"AND I'M TRYING TO ARRANGE OUR GAMES

"TO MAKE THEM SUCCESSFULAND MAKE THEM PAY,

"IRRESPECTIVEOF MY FEELINGS

"AND TO THE BESTOF MY ABILITY.

"IF I SHOULD FAIL,

THEN I WILL TRYAND DO BETTER NEXT TIME."

HARRY WRIGHT.

FOR THE PROFESSIONAL TEAMS

IN LEAGUES THAT NOW SPRUNG UP ALL ACROSS THE COUNTRY,

WINNING, AND THE PROFITS IT PROMISED,

WAS FAST BECOMING THE MOST IMPORTANT THING.

BUT OUTSIDE THE BIG CITIES,

BASEBALL REMAINED A GAME, NOT A BUSINESS.

"WHEN WE HEARD OF A PROFESSIONAL GAME

"IN WHICH MEN CARED

"NOTHING WHATEVER FOR PATRIOTISM

"BUT ONLY FOR MONEY,

"GAMES IN WHICH RIVAL TOWNS

"WOULD HIRE THE BEST PLAYERS

"FROM A NATURAL ENEMY,

"WE COULD SCARCELY BELIEVE

"THE TALE WAS TRUE.

"NO KINSMAN BOY

"WOULD ANY MORE GIVE AID AND COMFORT

"TO A RIVAL TOWN

"THAN WOULD A LOYAL SOLDIER

"OPEN A GATE IN A WALL

AND LET AN ENEMY MARCH IN."

CLARENCE DARROW, KINSMAN, OHIO.

"AUGUST 10, 1874.

"I WAS CATCHERFOR THE HARTFORDS,

"AND CHEROKEE FISHERWAS PITCHING.

"HE WASA LIGHTNING PITCHER,

"AND VERY FEWCOULD CATCH FOR HIM.

"ON THAT OCCASION,

"HE DELIVEREDAS WICKED A BALL

"AS EVER LEFT HIS HANDS.

"IT WENT THROUGH MY GRASP,

"STRIKING MEWITH FULL FORCE.

"I FELL INSENSIBLETO THE GROUND

"BUT WASQUICKLY PICKED UP,

"PLACED IN A CARRIAGE,

"AND DRIVEN TO MY HOTEL.

"THE DOCTORWHO ATTENDED ME

"GAVE ME A HYPODERMICINJECTION OF MORPHINE,

"BUT I HAD RATHERDIED BEHIND THE BAT

"THAN HAVE HADTHAT FIRST DOSE.

"MY INJURY WASONLY TEMPORARY,

"BUT FROM TAKINGPRESCRIPTIONS OF MORPHINE

"DURING MY ILLNESS,THE HABIT GREW ON ME,

"AND I AM NOW POWERLESSIN ITS GRASP.

"MY MORPHINE PLEASURE

"HAS COST ME$8.00 A DAY AT LEAST.

"I WAS ONCE CATCHERFOR THE MUTUALS,

"ALSO FOR THE ATLANTICS,

BUT NO ONE WOULD THINK ITTO LOOK AT ME NOW."

TOM BARLOW,HARTFORD HARTFORDS.

"THE AIM OF BASEBALL

"IS TO EMPLOY PROFESSIONAL PLAYERS

"TO PERSPIRE IN PUBLIC

FOR THE BENEFIT OF GAMBLERS."

THE NEW YORK TIMES.

BY THE MID-1870s,

A MAN COULD MAKE A GOOD LIVING PLAYING BASEBALL,

BUT SOME FOUND THEY COULD MAKE AN EVEN BETTER LIVING

THROWING GAMES FOR GAMBLERS.

SPECULATORSTRADING ON INSIDE INFORMATION

HAD TAKEN OVERMUCH OF THE PROFESSIONAL GAME

JUST AS THEY HAD TAKEN OVER MANY OTHER INSTITUTIONS--

CORNERING THE GOLD MARKET,

RUINING THE STOCK MARKET,

DEFRAUDING THE GOVERNMENT,

CREATING HUGE MONOPOLIES.

AS THE COUNTRY APPROACHED ITS CENTENNIAL CELEBRATION,

PUBLIC FAITH IN ITS NATIONAL PASTIME

BEGAN TO FADE.

HENRY CHADWICK,

WHO HAD STRUGGLED SO HARD TO PROMOTE BASEBALL,

NOW FOUND HIMSELFCRUSADING AGAINST CORRUPTION

IN THE GAME HE LOVED.

"BASEBALL HAS FALLEN.

"YES, THE NATIONAL GAMEHAS BECOME DEGRADED.

"AT CERTAIN MATCH GAMES,

"LARGE AMOUNTS OF MONEY

"CHANGED HANDSAMONG THE SPECTATORY.

"A NOTED NEW YORK CLUB

"IS SAID TO HAVE SOLDTHE RESULTS OF A MATCH.

"BARKED SHINSAND BROKEN FINGERS

"MAY BE EASILY MENDED,

"BUT A DISFIGURED REPUTATION

"MAY NEVER BEENTIRELY REPAIRED.

"ONCE MORE,ABANDON THE BAT, BOYS,

IF YOU CANNOT KEEPTHE GAME PURE."

ON FEBRUARY 2, 1876,

AT MANHATTAN'S GRAND CENTRAL HOTEL,

A GROUP OF CLUB OWNERS,

EAGER TO TIGHTEN THEIR CONTROL OF THE GAME,

RESTORE ITS RESPECTABILITY,

AND MOST OF ALL, TO ENSURE GREATER PROFITS

STARTED A NEW ASSOCIATION.

THEY CALLED IT

THE NATIONAL LEAGUE OF PROFESSIONAL BASEBALL CLUBS.

"IT IS RIDICULOUS TO PAYBALLPLAYERS $2,000 A YEAR,

"ESPECIALLYWHEN THE $800 BOYS

OFTEN DO JUST AS WELL."

WILLIAM HULBERT.

WILLIAM A. HULBERT, A RUTHLESS COAL MAGNATE

WHO OWNEDTHE CHICAGO WHITE STOCKINGS,

BECAMETHE NATIONAL LEAGUE'S PRESIDENT.

HE IMMEDIATELY TOOK STEPS

TO REVIVE THE REPUTATION OF THE PROFESSIONAL GAME--

PLAYERS WERE FORBIDDEN TO DRINK ON THE FIELD OR OFF,

NO BEER WAS TO BE SERVED ON THE GROUNDS,

GAMBLING WAS BARRED,

TICKET PRICES WERE SET AT 50 CENTS,

AND NO GAMESWERE TO BE PLAYED ON SUNDAYS.

ABOVE ALL, POWER WASTO BE INVESTED IN THE OWNERS,

NOT THE PLAYERS.

[OKRENT] IT'S NOT THAT THE OWNERS

CAME IN FOR ENTIRELY BAD REASONS.

THERE WERE THE QUESTIONS ABOUT GAMBLING IN THE GAME

AND OTHER SEEDY ASPECTS.

THEY WANTED TO CLEAN IT UP.

THAT'S AS MUCH A HISTORICAL COVER STORY

AS IT WAS A REALITY.

THEY SAW AN OPPORTUNITY.

[NARRATOR] TO FURTHER SOLIDIFY THEIR CONTROL,

THE OWNERS ADDED A RESERVE CLAUSE

TO THE CONTRACTS OFTHE FIVE BEST MEN ON EVERY TEAM.

IT REQUIRED THAT EACH PLAYONLY FOR HIS CURRENT EMPLOYER

AND RESERVED HIS SERVICES FOR THE FOLLOWING YEAR.

AT FIRST, FEW COMPLAINED.

TO BE RESERVED WAS TO BE SURE OF A JOB

FOR THE COMING SEASON.

THOSE WHO DID COMPLAIN

THAT THE RESERVE CLAUSESMACKED OF SLAVERY WERE FIRED,

THEN BLACKLISTED.

FOR THE FIRST TIMEIN THE HISTORY OF THE GAME,

THE PLAYERS WOULD SERVE THE INTERESTS OF THE OWNERS.

FOR THE NEXT 100 YEARS,

THE PROFESSIONAL GAME WOULD BE DOMINATED

BY THOSE WHO OWNED THE FIELD AND SUPPLIED THE BALL.

PLAYERS WOULD SIMPLY BE EMPLOYEES.

"IT IS NOT KNOWN

"WHETHER THE PLAYERSHAVE BEEN DISSIPATING,

"KEEPING LATE HOURS,

"AND HAVINGA JOLLY TIME GENERALLY,

"BUT TIGHT OR SOBER,

"THEY SHOULDREALIZE THE FACT

"THAT THEY'VE RUN AFOUL

OF A MOST HUMILIATINGSET OF REVERSES."

LOUISVILLE COURIER-JOURNAL.

AFTER A SPECTACULAR EARLY SEASON IN 1877,

THE LOUISVILLE GRAYS OF THE NEW NATIONAL LEAGUE

MYSTERIOUSLY LOST SEVEN GAMES IN A ROW.

PLAYERS BOBBLED THE BALL,

SEEMED TO SLOW BETWEEN BASES,

SWUNG SUSPICIOUSLY WIDE.

THE GRAYS LOST THE PENNANT.

AFTERWARDS, SOME WERE SEEN

WEARING FANCY CLOTHES AND DIAMOND STICKPINS.

AN INVESTIGATION REVEALED

THAT GAMBLERS HAD BOUGHT OFF FOUR PLAYERS,

INCLUDING ONE OF THE NATIONALLEAGUE'S GREATEST PITCHERS--

THE POPULAR JIM DEVLIN.

WHEN CONFRONTED WITH THE EVIDENCE,

DEVLIN CONFESSED.

"I WAS INTRODUCED TO A MAN NAMED McCLOUD,

"WHO SAID WHEN I WANTED

"TO MAKE SOME MONEY, TO LET HIM KNOW.

"I WAS TO USE THE WORD SASH

"IN TELEGRAPHING.

"WE MADE A CONTRACT

"TO THROW A GAME IN INDIANAPOLIS.

"RECEIVED $100 FROM McCLOUD.

GAVE IT TO MY WIFE."

THE MAGNITUDE OF THE CONSPIRACY STUNNED THE BASEBALL WORLD.

THE LOUISVILLE GRAYS SUSPENDED THE ACCUSED PLAYERS,

WHO CLAIMED THEY HAD ONLY DONE IT

BECAUSE THEIR OWNERS HAD FAILED TO PAY THEM.

DEVLIN WAS BROUGHT BEFORE NATIONAL LEAGUE PRESIDENT

WILLIAM HULBERT.

"DEVLIN WAS IN TEARS.

"HULBERT WAS IN TEARS.

"I SAW HULBERTTAKE A $50 BILL

"AND PRESS IT INTO THE PALMOF THE PROSTRATE PLAYER,

"AND THENI HEARD HIM SAY,

"THAT'S WHATI THINK OF YOU PERSONALLY,

"BUT DAMN YOU, DEVLIN.

"YOU ARE DISHONEST.

"YOU HAVE SOLD A GAME,AND I CAN'T TRUST YOU.

"NOW GO AND LET MENEVER SEE YOUR FACE AGAIN,

"FOR YOUR ACTWILL NOT BE CONDONED

SO LONG AS I LIVE."

ALBERT GOODWILL SPALDING.

DESPITE THEIR PLEAS FOR FORGIVENESS,

HULBERT BANNED ALL FOUR PLAYERS FROM BASEBALL FOREVER.

FOR FIVE YEARS,

JIM DEVLIN HAUNTED THE CORRIDORS OUTSIDE MEETINGS

OF THE NATIONAL LEAGUE CLUB OWNERS,

HOPING SOMEHOW TO BE REINSTATED.

DESPERATE, HE WROTE TO HARRY WRIGHT,

STILL THE MOST RESPECTED MAN IN THE GAME.

"MR. HARRY WRIGHT.

"DEAR SIR,

"AS I AM DEPRIVEDFROM PLAYING THIS YEAR,

"I THOUGHTI WOULD WRITE YOU

"TO SEE IF YOUCOULD DO ANYTHING FOR ME

"IN THE WAY OF WORK.

"I DON'T KNOWWHAT I'M TO DO.

"I CAN ASSURE YOU,HARRY,

"THAT I WAS NOTTREATED RIGHT.

"I AM HONEST, HARRY.

"YOU NEED NOT BE AFRAID.

"THE LOUISVILLE PEOPLEMADE ME A BEGGAR.

"I HAVE NOT GOTA STITCH OF CLOTHING

"OR HAS MY WIFE AND CHILD.

"I AM DUMB, HARRY.

"I DON'T KNOWHOW TO GO ABOUT IT,

"SO I TRUST YOU WILLDO ALL YOU CAN FOR ME.

"I STILL CLOSE

"BY SENDING YOUMY VERY BEST WISHES.

"HOPING TOHEAR FROM YOU SOON.

I AM YOURS TRULY,JAMES A. DEVLIN."

HARRY WRIGHT DID NOTHING.

DEVLIN GOT A JOB AS A POLICEMAN IN 1880

BUT DIED OF CONSUMPTION JUST THREE YEARS LATER.

"HIS EARLY DEATH,"SAID A LOUISVILLE NEWSPAPER,

"WAS AN INSTRUCTIVE EXAMPLEOF THE FRUITS OF CROOKEDNESS."

THE NATIONAL LEAGUE HAD SURVIVED ITS FIRST SCANDAL.

BASEBALL HAS THESE ABSOLUTELY UNIQUE SOUNDS,

UM...

THE SOUNDS OF SPRING, OF SUMMER.

I CAN REMEMBER A SHORTSTOP-- I DON'T REMEMBER HIS NAME--

I USED TO PITCH, AND HE WOULD CALL OUT,

"HIBBY, HIBBY, HIBBY, HIBBY, HIBBY."

IT WOULD DRIFT OUT ACROSS THE FIELDS.

THE SOUND OF THE BALL AGAINST THE BAT

IS ABSOLUTELY EXTRAORDINARY.

I DON'T KNOW ANY AMERICAN MALE THAT DOESN'T HEAR THAT

AND GET CALLED BACKTO SOME MOMENT IN THE PAST.

[NARRATOR]DESPITE GROWING PROFESSIONALISM,

THE PURE GAME SURVIVED IN THOUSANDS OF SMALL TOWNS

ALL ACROSS THE COUNTRY.

SAM CRAWFORD, WHO WOULD ONE DAY BECOME

ONE OF THE BEST OUTFIELDERS IN THE GAME,

FIRST PLAYED ON A TRAVELING TOWN TEAM

FROM WAHOO, NEBRASKA.

"I REMEMBER WHEN I MADEMY FIRST BASEBALL TRIP.

"A BUNCH OF USFROM AROUND WAHOO

"MADE A TRIP OVERLANDIN A WAGON

"DRAWN BY A TEAMOF HORSES.

"THERE WERE11 OR 12 OF US.

"WE JUST WENTFROM TOWN TO TOWN.

"ONE OF THE BOYSWAS A CORNET PLAYER.

"WHEN WE'DCOME TO A TOWN,

"HE'D WHIP OUT THAT CORNETAND SOUND OFF.

"PEOPLE WOULD COMETO SEE WHAT WAS GOING ON.

"WE'D ANNOUNCE THATWE WERE THE WAHOO TEAM,

"READY FOR THE BALL GAME.

"EVERY LITTLE TOWNON THE PRAIRIE

"HAD ITS OWN BALL TEAM,

"AND WE CHALLENGEDTHEM ALL.

"IT WASN'T EASYTO WIN THOSE GAMES,

"AS YOU CAN IMAGINE.

"EACH TOWNHAD ITS OWN UMPIRE,

"SO YOU REALLY HAD TOGO SOME TO WIN.

"WE WERE GONETHREE OR FOUR WEEKS.

"WE'D TAKE UP A COLLECTIONAT THE GAMES,

"AND THAT PAIDSOME OF OUR EXPENSES.

"ONE OF THE BOYSWAS THE COOK,

"BUT ALL HE COULD COOKWAS ROUND STEAK.

"WE'D GET 12 POUNDSFOR A DOLLAR.

"DRIVING ALONG,IF WE CAME TO A STREAM,

"WE'D GO SWIMMING.

"IF WE CAMETO AN APPLE ORCHARD,

"WE'D FILL UPON APPLES.

"WE'D SLEEP ANYWHERE--

"IN A TENT,

"ON THE GROUNDOUT IN THE OPEN.

"IF WE WERE NEAR FAIRGROUNDS,WE'D SLIP IN THERE.

IF WE WERENEAR A BARN, WELL..."

SAM CRAWFORD,WAHOO, NEBRASKA.

IN 1878, MORE THAN 8 MILLION BATS

WERE SOLD IN THE UNITED STATES,

AND PLAYERS OFTEN RODE TO THE BALL FIELD

IN PAINTED CARRIAGES,

SINGING TEAM SONGS.

MEN WHO WERE CRAZY ABOUT BASEBALL

WERE CALLED "BUGS" AND "KRANKS."

WOMEN WHO SHARED THEIR EXCITEMENT

WERE "KRANKLETS."

LATER, THEY WOULD BE CALLED FANS,

SHORT EITHER FOR BASEBALL "FANCIERS" OR "FANATICS."

EVERYBODY HAD A TEAM.

AT ORTING, WASHINGTON, THE FATS TOOK ON THE LEANS.

IN KANSAS, CROWDS WATCHED THE MOTHER HUBBARDS--

MEN PLAYING IN WOMEN'S CLOTHING.

UNDER GUARD AT FORT SILL, OKLAHOMA,

GERONIMO'S CHIRACAHUA APACHES

PLAYED BALL AGAINST THE U.S. ARMY...

AND WON.

WHALERS, FROZEN IN AT HERSCHEL ISLAND

ABOVE THE ARCTIC CIRCLE,

PLAYED, TOO,

NAMING THEIR TEAMS THE HOODLUMS,

WALRUSES, AND BLUBBERS.

AT SOME GAMES, A KEG OF BEER

STOOD JUST TO THE SIDE OF THIRD BASE

FOR ENCOURAGEMENT.

ANY MAN WHO MADE IT TO THIRD WAS ENTITLED TO A DIPPERFUL.

WHEN THE UNIVERSITY OF ILLINOIS PLAYED NORTHWESTERN,

ILLINOIS ROOTERS FIRED BLANKS INTO THE AIR.

"MUCH MORE CONVENIENT THAN YELLING,"

THE CAMPUS PAPER SAID,

"AND HAS A BETTER EFFECT ON THE VISITING TEAM."

AND WHEN THE PRINCETON TIGERS BEAT YALE,

THEIR FANS ROARED RIGHT ONTO THE FIELD.

[JOHN THORN] IT SAYS, I THINK,

THAT AT ROOT, WE'RE CHILDREN,

OR WE'D LIKE TO BE.

WE KEEP AS MUCH OF THAT CHILDHOOD WITH US

AS WE GROW INTO ADULTHOOD AS WE CAN MUSTER.

THE MOST CREATIVE,MOST HAPPY, MOST FORTUNATE OF US

ARE THOSE WHO DON'T LOSE THE SENSE OF PLAY.

EVEN AFTER WE'RE PAST THE POINT

OF BEING ABLE TO PLAY THE GAME WITH SKILL,

IF WE LOVE IT, IT'S LIKE PETER PAN.

WE'RE BOYS FOREVER. WE DON'T DIE.

"BASEBALL ISTHE VERY SYMBOL,

"THE OUTWARDAND VISIBLE EXPRESSION

"OF THE DRIVE AND PUSH AND RUSH AND STRUGGLE

OF THE RAGING, TEARING,BOOMING 19th CENTURY."

MARK TWAIN.

[NARRATOR] IN 1882, OWNERS OF MIDWESTERN CLUBS

LEFT OUT OF THE NATIONAL LEAGUE

ESTABLISHED A LEAGUE OF THEIR OWN--

THE AMERICAN BASE BALL ASSOCIATION.

ITS GAMES COST JUST A QUARTER,

ITS TEAMS PLAYED ON SUNDAYS,

AND ITS BALL PARKS SOLD LIQUOR.

THE NEW BEER AND WHISKEY LEAGUE

DREW BIGGER, ROWDIER CROWDS.

THE STANDS FILLEDWITH WORKING MEN AND IMMIGRANTS,

NOT THE MIDDLE-CLASS, NATIVE-BORN FANS

WHO FOLLOWED THE NATIONAL LEAGUE.

IT WAS BASEBALL'S HEYDAY--

COMPETITION FLOURISHED, PLAY IMPROVED,

ATTENDANCE SKYROCKETED...

AND HUGE WOOD-AND-IRON GRANDSTANDS

WERE BUILT IN ALL THE BIG CITIES.

THE TWO LEAGUES

STAGED AN END-OF-THE-SEASON CHAMPIONSHIP

FOR FANS WHO COULD NOT GET ENOUGH BASEBALL.

IN 1882, WILLIAM HULBERT DIED,

AND CONTROL OF THE NATIONAL LEAGUE

AND HIS OLD TEAM,THE CHICAGO WHITE STOCKINGS,

PASSED TO HIS SECOND-IN-COMMAND,

A.G. SPALDING.

"A MAGNATEMUST BE A STRONG MAN

"AMONG STRONG MEN.

EVERYTHING IS POSSIBLETO HIM WHO DARES."

ALBERT GOODWILL SPALDING.

THE RAILROADS HAD COMMODORE VANDERBILT.

BIG STEEL HAD ANDREW CARNEGIE.

BIG OIL, JOHN D. ROCKEFELLER.

BASEBALL HAD ALBERT GOODWILL SPALDING.

HE HAD BEEN THE FINEST PITCHER OF THE 1870s.

HE LEARNED HIS BASEBALL FROM HARRY WRIGHT,

WHO HAD PAID HIM $1,500 A YEAR

TO PITCH FOR THE BOSTON RED STOCKINGS.

IN 1876, HE LEFT BOSTON FOR CHICAGO,

LURED BY WILLIAM HULBERT'S OFFER OF A $500 RAISE

AND 25% OF THE GATE,

BUT SPALDING HADSTILL BIGGER THINGS IN MIND.

AT AGE 27,HE STOPPED PITCHING ENTIRELY

TO BECOME A FULL-TIME PROMOTER OF BASEBALL AND HIMSELF.

WITH $800 BORROWED FROM HIS MOTHER,

HE OPENED A SPORTING-GOODS BUSINESS.

SOON, HE WAS MANUFACTURING

ALL THE BASEBALLS USED IN THE NATIONAL LEAGUE.

HE THEN BEGAN MAKING BATS AND UNIFORMS,

MANAGING TO PERSUADE CLUB OWNERS

THAT EACH POSITION SHOULD HAVEITS OWN DISTINCTIVE GARB.

THE RESULT WAS CHAOS.

THE TEAM LOOKED LIKE "A DUTCH BED OF TULIPS,"

A CHICAGO SPORTSWRITER SAID,

AND THE EXPERIMENT WAS QUICKLY ABANDONED.

LIKE OTHER CAPTAINS OF INDUSTRY,

SPALDING CRUSHED OR BOUGHT OUT HIS COMPETITORS,

BECOMING THE LARGESTSPORTING-GOODS MANUFACTURER

IN THE COUNTRY.

"SPALDING SPORTING GOODS," ITS PROPRIETOR SAID,

"IS CONVERTING ALL AMERICA TO THE GOSPEL OF EXERCISE."

SPALDING RAN HIS TEAM AND HIS EMPIRE

FROM THE PRIVATE BOX HE BUILT FOR HIMSELF

IN CHICAGO'S CONGRESS STREET GROUNDS,

FITTED OUT WITH A GONG TO SUMMON SERVANTS

AND A NEW INVENTION, A TELEPHONE,

TO KEEP TRACK OF ALL HIS ENTERPRISES

WHILE HE WATCHED THE GAME.

NEWSPAPERS CALLED HIM "THE BASEBALL MESSIAH."

"ONLY ONE CONTINENT

"NOW REMAINSTO BE SUBJUGATED

"BY THE AMERICANBASEBALL BAT.

"AUSTRALIA SURRENDEREDAFTER A THREE-WEEKS CAMPAIGN

"OF GREAT BRILLIANCY.

"ASIA WAS MET AND OVERCOMEAT COLOMBO.

"AFRICA SENT HER FORCESUP THE NILE,

"ONLY TO BE OVERCOMEAND BROUGHT TO TERMS

IN THE SHADOWOF THE GREAT PYRAMID."

AT THE END OF THE 1888 SEASON,

SPALDING LED HIS WHITE STOCKINGS AND A PICK-UP TEAM OF ALL-STARS

ON A ROUND-THE-WORLD TOUR

TO SPREAD THE GOSPELOF THE GREAT AMERICAN GAME.

"WE'RE UPAT BREAKFAST EARLY,

"AS WE'RE TO STARTAT 10:00 FOR THE PYRAMIDS.

"CAMELS AND DONKEYSHAVE BEEN SECURED,

"THE BALLPLAYERSIN UNIFORM,

"AS, FOR THE FIRST TIME,

"THE SPHINX IS TO WITNESSA GAME OF BASEBALL.

"AFTER LUNCH, WE HAVEPHOTOS TAKEN THERE

"AND THEN PROCEED

"TO PLAY OUR HISTORICALGAME OF BALL

"WITH ABOUT 200 ARABSFOR AN AUDIENCE.

"THEY TOOK MORE INTERESTIN THE GAME

"THAN THE AVERAGEENGLISHMAN

"AND DID NOT ONCEREFER TO IT

AS THE OLD GAMEOF ROUNDERS."

IN MARCH,THE TOUR ARRIVED IN ENGLAND.

"THE VERDICTOF THE SPECTATORS

"IS ALMOST UNIVERSALLYAGAINST IT

"AS A COMPETITORWITH OUR NATIONAL GAME.

"AND IN OUR OWNINDIVIDUAL JUDGMENT,

"IT HAS SO MANYINHERENT DEFECTS

"THAT IT HAS NOTTHE SLIGHTEST PRETENTIONS

"TO BE CONSIDEREDSUPERIOR TO,

"EVEN IF IT ISEQUAL WITH,

"OUR OWN JUVENILE AMUSEMENT,ROUNDERS,

ON THE BASIS OF WHICHIT HAS BEEN MODELED."

WHEN THE TOUR GOT BACK TO NEW YORK,

THERE WAS A BANQUET, SERVED IN NINE "INNINGS,"

AT DELMONICO'S.

THEODORE ROOSEVELT ATTENDED.

MARK TWAIN SPOKE.

AND WHEN THE PRESIDENT OF THE NATIONAL LEAGUE

DECLARED THAT PATRIOTISM AND RESEARCH

HAD SHOWN THAT BASEBALLWAS A PURELY AMERICAN INVENTION,

GUESTS AND PLAYERS ALIKE

CHANTED, "NO ROUNDERS! NO ROUNDERS!"

IN THE END, SPALDING LOST MONEY ON THE TOUR,

AND BASEBALL FAILED TO CATCH ON

ANYWHERE HIS TEAMS HAD PLAYED.

"ON MANY A SUMMER DAY,I PLAYED BASEBALL,

"STARTING AT 8:00IN THE MORNING,

"RUNNING HOME AT NOONFOR A QUICK MEAL,

"AND AGAIN WITH FIELDINGAND BATTING

"TILL IT WAS TOO DARKTO SEE THE BALL.

"THESE WERE TIMES

"WHEN MY HEADSEEMED EMPTY OF EVERYTHING

"BUT BASEBALL NAMESAND FIGURES.

"I COULD NAMETHE PLAYERS

"WHO LED IN BATTINGAND FIELDING

"AND THE PITCHERSWHO HAD WON THE MOST GAMES,

"AND I HAD MY OPINIONS

"ABOUT WHO WAS BETTERTHAN ANYBODY ELSE

IN THE NATIONAL GAME."

CARL SANDBURG.

BY THE 1880s, NEWSPAPERS AND MAGAZINES

AND NOW BASEBALL CARDS,

PRINTED UP TO HELP BOOST THE SALE OF CIGARETTES,

BROUGHT INTO THE HOMES OF YOUNG BOYS

A GENERATION OF BASEBALL HEROES

THEY WOULD NEVER GET TO SEE IN PERSON.

PETE BROWNING, THE OLD GLADIATOR

OF THE LOUISVILLE ECLIPSE,

HAD A LIFETIME BATTING AVERAGE OF .343

AND WAS THE IDOL OF KENTUCKY FANS.

ONE DAY, IN 1884, HE BROKE HIS FAVORITE BAT.

AFTER THE GAME, AN APPRENTICE WOODWORKER

NAMED BUD HILLERICH

OFFERED TO MAKE BROWNING A NEW BAT.

THE NEXT DAY,BROWNING WENT THREE FOR THREE.

THEREAFTER, HE WOULD USE NO ONE ELSE'S BATS.

IT WAS THE FIRST LOUISVILLE SLUGGER,

AND BROWNING WOULD EVENTUALLY OWN

MORE THAN 200 OF THEM,

TO EACH OF WHICH HE GAVE A NAME TAKEN FROM THE BIBLE.

ROGER CONNOR OF THE NEW YORK GIANTS

WAS THE ERA'S GREATEST HOME-RUN HITTER.

HE SMASHED 138 DURING HIS CAREER,

A RECORD WHICH WOULD STAND UNTIL BABE RUTH CAME ALONG.

DENTON TRUE YOUNG

WAS AN UNGAINLY, OUT-OF-PLACE FARM BOY

WHEN HE CAME TO THE CLEVELAND SPIDERS

IN 1890.

EVEN HIS TEAMMATES TOOK TO CALLING HIM CY,

SHORT FOR CYRUS,

BECAUSE HE SEEMED SO COUNTRIFIED.

BUT CY YOUNG HELDTHE CHICAGO WHITE STOCKINGS

TO JUST THREE HITS

TO WIN HIS FIRST GAME

AND THEN WENT ON TO WIN 510 MORE

BEFORE HE WAS THROUGH,

A RECORD NEVER EVEN APPROACHED BY ANY OTHER PITCHER.

"CY" CAME TO STAND FOR "CYCLONE."

"MIKE KELLY WASTHE TRICKIEST PLAYER

"WHO EVER HANDLEDA BASEBALL.

"THERE WAS NOTHINGHE WOULD NOT ATTEMPT.

BASEBALL RULES WERENEVER MADE FOR KEL."

THE MOST POPULAR AND MOST NOTORIOUS STAR

OF THE 19th CENTURY

WAS MICHAEL JOSEPH "KING" KELLY,

THE SURE-HANDED CATCHERFOR THE CHICAGO WHITE STOCKINGS.

HE WAS SO SKILLED AT STEALING BASES--

HE ONCE STOLE SIX IN A SINGLE GAME--

THAT HE INSPIRED A POPULAR SONG,

SLIDE, KELLY, SLIDE.

HE SOMETIMES CUT ACROSS THE DIAMOND,

SKIPPING SECOND ALTOGETHER,

WHEN THE UMPIRE WAS NOT LOOKING.

KELLY DRANK AS HARD AS HE COMPETED.

ONCE, A.G. SPALDING PUT PINKERTON DETECTIVES

ON HIS TRAIL

AND ACCUSED HIM OF HAVING BEEN IN A SALOON

AT 3 A.M. DRINKING LEMONADE.

KELLY WAS INDIGNANT.

"IT WAS STRAIGHT WHISKEY," HE SAID.

"I NEVER DRANK A LEMONADE AT THAT HOUR IN MY LIFE."

KELLY AND OTHER CAROUSING CHICAGO PLAYERS

WERE WIDELY BLAMED FOR LOSING THE CHAMPIONSHIP

TO ST. LOUIS IN 1886.

THAT WINTER, AN EXASPERATED SPALDING

SOLD KELLY TO BOSTON

FOR THE UNHEARD-OF SUM OF $10,000.

CHICAGO FANS WERE DEVASTATED,

BUT BOSTON FANS WERE SO DELIGHTED,

THEY PRESENTED THEIR NEW STAR WITH A HOUSE

AND A CARRIAGE DRAWN BY TWO WHITE HORSES

IN WHICH TO RIDE TO THE BALL PARK.

[THORN] I LOVE KING KELLY. I JUST LOVE KING KELLY.

ONE OF THE GREAT STORIES

IS THE DAY WHEN HE WAS SITTING ON THE BENCH.

THE RULE THEN WAS

A SUBSTITUTE PLAYER SIMPLY HAD TO ANNOUNCE HIMSELF.

A FOUL BALL COMESIN THE DIRECTION OF THE BENCH.

KELLY YELLS OUT,"KELLY NOW CATCHING FOR BOSTON,"

CATCHES THE BALL, AND IT'S AN OUT.

THIS IS THE TRICKSTER.

THIS IS THE VILLAIN.

THIS IS THE FOOL.

HE IS ALSO A GREAT, GREAT PLAYER.

HE IS ALL THE WONDERFUL ARCHETYPES OF BASEBALL

WRAPPED INTO ONE.

HE ALSO DRANK HIMSELF TO DEATH BEFORE THE AGE OF 40.

THAT'S ALSO AN ARCHETYPE, ALAS, IN BASEBALL.

"I WASA NATURAL-BORN KICKER,

"BENT UPON MAKING TROUBLEFOR OTHERS.

"I HADAN INSTINCTIVE DISLIKE

"BOTH TO STUDYAND WORK,

AND I SHIRKED THEM WHENEVERTHE OPPORTUNITY OFFERED."

CAP ANSON.

HIS REAL NAME WAS ADRIAN CONSTANTINE ANSON,

BUT THOSE WHO CHEERED HIM FOR 27 YEARS

KNEW HIM FIRST AS BABY, THEN AS CAP,

AND FINALLY AS POP.

HE WAS THE GREATEST PLAYER OF HIS CENTURY.

ANSON PLAYED EVERY POSITION BUT PITCHER

FOR THE PHILADELPHIA ATHLETICS,

THEN JOINED SPALDING'S CHICAGO WHITE STOCKINGS

AND BECAME FIRST BASEMAN AND CAPTAIN.

HE BATTED OVER .300FOR 20 CONSECUTIVE SEASONS,

DROVE IN 1,700 RUNS,

AND WAS THE FIRST MAN EVER TO ACCUMULATE 3,000 HITS.

CHICAGO FANS LOVED ANSON,

BUT HIS PLAYERS DID NOT.

HE WAS TOO STERN A TASKMASTER FOR THAT--

IMPOSING BED CHECKS,

LEVYING $100 FINES FOR BEER DRINKING,

INSISTING THEY REPORTFOR A NEW EARLY-SEASON WORKOUT

HE CALLED SPRING TRAINING.

BUT THEY ADMIRED HIMFOR THE SKILLS HE TAUGHT THEM

AND HIS OVERWHELMING DETERMINATION TO WIN.

"CAP ANSON WAS THE SYMBOL," ONE WRITER SAID,

"OF ALL THAT WAS STRONG AND GOOD IN BASEBALL."

"IF ANYWHEREIN THIS WORLD

"THE SOCIAL BARRIERSARE BROKEN DOWN,

"IT IS ON THE BALL FIELD.

"THERE, MANY MEN OF LOW BIRTHAND POOR BREEDING

"ARE THE IDOLSOF THE RICH AND CULTURED.

"THE BEST MANIS HE WHO PLAYS BEST.

"IN VIEW OF THESE FACTS,

"THE OBJECTIONTO COLORED MEN IS RIDICULOUS.

"IF SOCIAL DISTINCTIONSARE TO BE MADE,

"HALF THE PLAYERSIN THE COUNTRY

"WILL BE SHUT OUT.

"BETTER MAKE CHARACTERAND PERSONAL HABITS

THE TEST."

NEWARK CALL.

AFRICAN AMERICANS,

FREED FROM SLAVERY BY THE CIVIL WAR

AND FILLED WITH HOPE FOR A BETTER FUTURE IN FREEDOM,

SOON FOUND THEMSELVES PRISONERS AGAIN--

OF WHITE PREJUDICE IN THE NORTH

AND OF JIM CROW LAWS IN THE SOUTH

THAT SEGREGATED EVERY ASPECT OF THEIR LIVES...

EVEN GAMES OF BASEBALL AT AN ORPHANAGE.

BUT FREED BLACKS FORMED THEIR OWN BASEBALL CLUBS

IN CITIES NORTH AND SOUTH.

ONE OF FREDERICK DOUGLASS' SONS

PLAYED FOR A TEAM IN WASHINGTON, D.C.,

AND MORE THAN 50 BLACKS PLAYED PROFESSIONAL BASEBALL

ALONGSIDE WHITES DURING THE 1870s AND 1880s.

BUT IT WAS NEVER EASY.

"BALLPLAYERS DON'TBURN WITH THE DESIRE

"TO HAVE COLORED MENON THE TEAM.

"IT IS THE DEEP-SEATEDOBJECTION

"TO AFRO-AMERICANS

"THAT GAVE RISETO THE FEET-FIRST SLIDE.

"HE BUFFALOS HAD A NEGROFOR SECOND BASE,

"A FEW SHADES BLACKERTHAN A RAVEN,

"BUT ONE OF THE BEST PLAYERSIN THE EASTERN LEAGUE.

"THE PLAYERSOF THE OPPOSING TEAM

"MADE IT A POINT

"TO SPIKETHIS BRUNETTE BUFFALO.

"THEY'D TARRY AT SECONDWHEN THEY MIGHT MAKE THIRD

"JUST TO TOY WITHTHE SENSITIVE SHINS

"OF THE SECOND BASEMAN.

"THE POOR MAN PLAYEDONLY TWO GAMES OUT OF FIVE.

THE REST OF THE TIME,HE WAS ON CRUTCHES."

SPORTING LIFE.

IN 1884, THE SON OF A BLACK OHIO CLERGYMAN,

MOSES FLEETWOOD WALKER,

BECAME THE FIRST AFRICAN AMERICAN

TO MAKE IT ALL THE WAY TO THE MAJORS.

WALKER JOINED THE TOLEDO BLUE STOCKINGS

OF THE AMERICAN ASSOCIATION

AS A CATCHER

AND IMMEDIATELYRAN INTO A WALL OF BIGOTRY.

THE IRISH PITCHER TONY MULLANE IGNORED WALKER'S SIGNALS

BECAUSE HE SAID HE WOULDN'T TAKE ORDERS

FROM A BLACK MAN.

CAP ANSON HIMSELFTRIED TO HAVE WALKER EJECTED

FROM AN EXHIBITION GAME,

THREATENING NOT TO PLAY

IF THEY DIDN'T "GET THAT NIGGER OFF THE FIELD."

ANSON ONLY BACKED DOWN

WHEN HE REALIZED HE'D FORFEIT HIS PAY

IF HE REALLY DID WALK OUT.

AT ONE GAME, THE TOLEDO MANAGER RECEIVED A LETTER

SAID TO BE FROM 75 DETERMINED MEN

WHO THREATENED TO MOB FLEET WALKER

IF HE DARED MAKE AN APPEARANCE.

WALKER KEPT PLAYING.

HIS BROTHER WELDAYJOINED THE TEAM FOR A TIME.

1887 SIGNALED THE BEGINNING OF THE END

FOR BLACK AMERICANS IN ORGANIZED WHITE BASEBALL.

WHEN IT SEEMED LIKELY THAT THE NEW YORK GIANTS

WOULD HIRE THE BLACK PITCHER GEORGE STOVEY,

CAP ANSON MADE IT CLEAR

THAT NEITHER HENOR ANY OF HIS WHITE STOCKINGS

WOULD EVER PLAY A TEAMON WHICH BLACKS WERE WELCOME.

"JUST WHY ADRIAN C. ANSONWAS SO STRONGLY OPPOSED

"TO COLORED PLAYERSON WHITE TEAMS

"CANNOT BE EXPLAINED.

"HIS REPUGNANT FEELINGTOWARD COLORED BALLPLAYERS

"AND HIS OPPOSITION,

"WITH HIS GREAT POWERAND POPULARITY

"IN BASEBALL CIRCLES,

"HASTENED THE EXCLUSIONOF THE BLACK MAN

FROM THE WHITE LEAGUES."

SOL WHITE.

RATHER THAN FACE A REVOLT

BY ANSON AND OTHER WHITE PLAYERS,

THE NATIONAL LEAGUE OWNERS MADE A GENTLEMEN'S AGREEMENT

TO SIGN NO MORE BLACKS.

THE MINOR LEAGUES FOLLOWED SUIT,

FORMALLY DECLARING THAT BLACK PLAYERS

WOULD NO LONGER BE WELCOME.

ALMOST OVERNIGHT, MOSES FLEETWOOD WALKER

AND ALL THE OTHER BLACK PLAYERS

DISAPPEAREDFROM ORGANIZED WHITE BASEBALL.

A FEW YEARS LATER,

THE UNITED STATES SUPREME COURT ITSELF WOULD RULE

THAT RACIAL SEGREGATION WAS LEGAL EVERYWHERE.

IT WOULD BE 60 YEARS

BEFORE ANOTHER BLACK MAN PLAYED IN THE MAJOR LEAGUES.

"IF I HAD NOTBEEN QUITE SO BLACK,

"I MIGHT HAVE CAUGHT ONAS A SPANIARD

"OR SOMETHINGOF THAT KIND.

MY SKIN IS AGAINST ME."BUD FOWLER.

YOU SEE A GUY HIT THE BALL

OUT THE BALL PARK,

GRAND SLAM HOME RUNTO WIN A BASEBALL GAME, SEE?

AND THAT SAME GUY CAN COME UPTOMORROW IN THAT SITUATION

AND MISS THE BALL AND LOSE A BALL GAME.

IT'S--IT--IT CAN BRING YOU UP HERE

AND DON'T GET TOO DAMN COCKY,

BECAUSE TOMORROW, IT CAN BRING YOU DOWN THERE, SEE?

BUT ONE THING ABOUT IT, THOUGH,

YOU KNOW IT ALWAYS WILL BE A TOMORROW.

YOU GOT ME TODAY, BUT I'M COMING BACK.

"BASEBALL IS GOOD,AN HONORABLE PROFESSION,

"A GREAT CHALLENGE.

"IT HAS BLESSED ME,I BLESSED IT,

AND IT HAS BLESSEDOUR COUNTRY."

BRANCH RICKEY.

[NARRATOR] HE WAS BORN ON AN OHIO FARM IN 1881

AND NAMED WESLEY BRANCH RICKEY FOR JOHN WESLEY,

THE FOUNDER OF HIS FAMILY'S METHODIST FAITH.

HE WAS A PIOUS, HARD-WORKING BOY,

WHO MEMORIZED SCRIPTURE,

TAUGHT HIMSELF GREEK, LATIN, AND ALGEBRA,

AND PROMISED HIS MOTHER NEVER TO DRINK OR SWEAR

OR VIOLATE THE SABBATH.

BUT HE WAS MAD ABOUT BASEBALL--

LEARNED TO PLAY WITH A BALL STITCHED BY HIS MOTHER,

FOLLOWED EVERY MOVE OF THE CINCINNATI REDS,

AND BECAME A GOOD ENOUGH CATCHERWITH THE DUCK RUN, OHIO, TEAM

TO CONSIDER A PROFESSIONAL CAREER.

STILL, THE GAME WAS NOT A PROPER LIVELIHOOD

FOR A GOD-FEARING YOUNG MAN,

AND SO HE ABANDONED BASEBALL TO TEACH SCHOOL FOR $40 A MONTH

IN TURKEY CREEK, OHIO.

BUT BRANCH RICKEY WOULD ONE DAY BECOME

WHAT ONE SPORTSWRITER CALLED "THE MOST ORIGINAL MIND

AND THE BEST ORGANIZER THE GAME HAS EVER PRODUCED.

AND IN 1947, HE WOULDHELP MAKE BASEBALL IN TRUTH

WHAT IT HAD ALWAYS CLAIMED TO BE--

THE NATIONAL PASTIME.

"1889. IF I CANNOTGET MY RELEASE,

"I MUST PROTECT MYSELFIN ANOTHER WAY.

"I'M OVER 40,AND MY FIELDINGAIN'T SO GOOD,

"THOUGH I CANSTILL HIT SOME.

"BUT I WILL SAY THIS.

"NO MAN IS GOINGTO SELL MY CARCASS

UNLESS I GET HALF."

DEACON WHITE,PITTSBURGH ALLEGHENIES.

"THERE WAS A TIME

"WHEN THE NATIONAL LEAGUE

"STOOD FOR INTEGRITY AND FAIR DEALING.

"TODAY, IT STANDS FOR DOLLARS AND CENTS.

"ONCE, IT LOOKED

"TO THE ELEVATION OF THE GAME

"AND AN HONEST EXHIBITION

"OF THE SPORT.

"TODAY, ITS EYES ARE ON THE TURNSTILE.

"PLAYERS HAVE BEEN BOUGHT, SOLD,

"AND EXCHANGED AS THOUGH THEY WERE SHEEP

INSTEAD OF AMERICAN CITIZENS."

JOHN MONTGOMERY WARD.

NEW YORK GIANTS SECOND BASEMAN JOHN MONTGOMERY WARD

WAS A RARITY AMONG PLAYERS--

A GRADUATEOF THE COLUMBIA LAW SCHOOL.

AND IN AN AGE WHEN WORKERS EVERYWHERE

WERE STRUGGLING TO WIN THEIR RIGHTS,

HE WAS WILLING TO TAKE ON THE CLUB OWNERS

ON THEIR OWN TERMS.

WARD PUBLICLY DENOUNCED THE RESERVE CLAUSE,

WHICH NOW KEPT EVERY PLAYER FROM DECIDING FOR HIMSELF

WHERE HE WISHED TO PLAY AND FORCED HIM TO ACCEPT

WHATEVER WAGE HIS OWNER WAS WILLING TO PAY.

"THERE IS NOW NO ESCAPEFOR THE PLAYER.

"IF HE ATTEMPTS TO ELUDETHE OPERATION OF THE RULE,

"HE BECOMES AT ONCEA PROFESSIONAL OUTLAW,

"AND EVERY CLUBIS AGAINST HIM.

"LIKE A FUGITIVESLAVE LAW,

"THE RESERVE CLAUSEDENIES HIM A HARBOR

"OR LIVELIHOOD

"AND CARRIES HIM BACKBOUND AND SHACKLED

"TO THE CLUB FROM WHICHHE ATTEMPTED TO ESCAPE.

"WE HAVE, THEN,THE CURIOUS RESULT

"OF A CONTRACT,WHICH ON ITS FACEIS FOR SEVEN MONTHS,

BEING BINDING FOR LIFE."JOHN MONTGOMERY WARD.

AT A MEETING IN NEW YORK CITY,

WARD HELPED FOUND

THE BROTHERHOOD OF PROFESSIONAL BASE BALL PLAYERS.

IT WAS THE PLAYERS' FIRST ATTEMPT TO ORGANIZE,

AND THEY WERE DETERMINED

TO ABOLISH THE HATED RESERVE CLAUSE,

BUT ALBERT GOODWILL SPALDING AND THE OTHER OWNERS

WOULD NOT GIVE AN INCH.

IN 1889, THEY TRIED FURTHER TO CONSOLIDATE THEIR POWER

BY SETTING AN ABSOLUTE SALARY CAP OF $2,500,

THEN ADDED INSULT TO INJURY BY CHARGING THE PLAYERS

RENT FOR THEIR UNIFORMS.

IT WAS THE LAST STRAW.

WITH THE HELP OF SEVERAL WOULD-BE OWNERS,

WARD AND THE BROTHERHOOD STARTED A RIVAL LEAGUE,

THE PLAYERS' LEAGUE.

AT FIRST, THE NEW LEAGUE DID WELL.

56 TOP PLAYERS DEFECTED TO ITS TEAMS

AND BROUGHT THEIR FANS WITH THEM.

"I AM FOR WARWITHOUT QUARTER.

"I WANT TO FIGHT UNTIL ONE OF US DROPS DEAD.

"FROM THIS POINT ON,IT WILL SIMPLY BE

"A CASE OF DOG EAT DOG,

"AND THE DOG WITHTHE BULLDOG TENDENCIES

WILL LIVE THE LONGEST."

ALBERT GOODWILL SPALDING.

SPALDING FOUGHT BACKBY MOUNTING COSTLY LAWSUITS,

LOWERING TICKET PRICES,

SCHEDULING GAMES TO COINCIDE WITH THE PLAYERS' LEAGUE,

AND BY THREATENING TO BLACKLIST

ANY MAN WHO DARED PLAY FOR THE ENEMY,

WHILE SIMULTANEOUSLY TRYING TO LURE

THE NEW LEAGUE'S BIGGEST STARS BACK WITH BRIBES.

KING KELLY TURNED DOWN $10,000.

"I NEED THE MONEY," HE TOLD SPALDING,

"BUT I CAN'T GO BACK ON THE BOYS."

THE PLAYERS' LEAGUE DEFIANTLY HELD OUT.

BUT THREE BIG LEAGUES-- THE NATIONAL LEAGUE,

THE PLAYERS' LEAGUE,

AND THE OLD BEER AND WHISKEY LEAGUE--

SIMPLY PROVED TOO MANY.

ATTENDANCE DIPPEDDANGEROUSLY LOW FOR EVERYONE.

FINALLY, DESPITE HIS OWNPRECARIOUS FINANCIAL POSITION,

SPALDING MADE ONE LAST GAMBLE.

FEIGNING A SELF-CONFIDENCE HE DID NOT FEEL,

HE DEMANDED UNCONDITIONAL SURRENDER.

THE PLAYERS' LEAGUECOULD NOT HOLD OUT ANY LONGER.

BY THE END OF THE 1890 SEASON,

THE LEAGUE HAD LOST MORE THAN $340,000,

MORE THAN ITS INVESTORS COULD ENDURE.

THE NEW LEAGUE COLLAPSED.

JOHN MONTGOMERY WARD'S BROTHERHOOD WAS CRUSHED,

AND THE RESERVE CLAUSE REMAINED FIRMLY IN PLACE.

THE PLAYERS WERE EVEN MORE POWERLESS

THAN THEY HAD BEEN BEFORE.

ALBERT GOODWILL SPALDING'S NATIONAL LEAGUE

SWALLOWED UP BOTH ITS RIVALS...

AND NOW, SWOLLEN TO 12 TEAMS,

HELD A MONOPOLY ON MAJOR LEAGUE BASEBALL.

"THE PLAYERS' LEAGUEIS DEADER

"THAN THE PROVERBIALDOORNAIL.

"WHEN THE SPRING COMESAND THE GRASS IS GREEN

"UPON THE LAST RESTINGPLACE OF ANARCHY,

"THE NATIONAL AGREEMENT WILLRISE AGAIN IN ALL ITS WEIGHT

"AND RESTORE TO AMERICAIN ALL ITS PURITY

"ITS NATIONAL PASTIME--

THE GREAT GAME OF BASEBALL."

ALBERT GOODWILL SPALDING.

[SHELBY FOOTE] THE GREAT LESSON IN SPORTS

IS SUPPOSED TO BE

THAT YOU NOT ONLY LEARN THE ELATION OF WINNING,

BUT YOU LEARN HOW TO LOSE.

THERE'S A LOT OF EMPHASIS

IN THE BRITISH ATTITUDE TOWARDS SPORTS,

BUT THERE'S SOMETHING VERY AMERICAN

ABOUT BEING A POOR LOSER.

REFUSING TO SHAKE THE OTHER FELLA'S HAND,

HE SAYS, "HE WAS ALWAYS A SCOUNDREL,

"AND HE'S EVEN MORE

OF A SCOUNDREL NOW THAT HE'S BEAT ME."

THERE'S SOMETHING LIKABLE ABOUT THAT.

"BASEBALL WAS MIGHTYGLAMOROUS AND EXCITING TO ME,

"BUT THERE'S NO USEIN BLINKING AT THE FACT

"THAT, AT THAT TIME,THE GAME WAS THOUGHT

"BY SOLID,RESPECTABLE PEOPLE

"TO BE ONLY ONE DEGREEABOVE GRAND LARCENY,

"ARSON, AND MAYHEM,

"AND THOSE WHO ENGAGED IN ITWERE BENEATH THE NOTICE

OF DECENT SOCIETY."

CONNIE MACK.

[OKRENT] THE BALLPLAYERS,

THEY WERE FROM THE FRINGES OF SOCIETY.

THESE WERE NOT EDUCATED MEN.

THESE WERE NOT MEN WHO KNEW HOW TO HOLD A CUP OF TEA,

AND HOW THEY PLAYED

SUITED THE KIND OF PEOPLE THAT THEY WERE.

TWO TEAMS DOMINATED THE NINETIES--

THE BOSTON BEANEATERS AND THE BALTIMORE ORIOLES.

BOSTON, LED BY BILLY HAMILTON AND HUGH DUFFY,

PIONEERED WHAT WOULD BE CALLED THE INSIDE GAME,

BUT THE ORIOLES PERFECTED IT.

SACRIFICE BUNTS, SQUEEZE PLAYS, DOUBLE STEALS--

THEY FOUGHT AND STRUGGLED FOR EVERY RUN.

"THEY WERE MEAN, VICIOUS,READY AT ANY TIME

"TO MAIM A RIVAL PLAYEROR AN UMPIRE

"IF IT HELPEDTHEIR CAUSE.

"THE THINGS THEY WOULD SAYTO AN UMPIRE

"WERE UNBELIEVABLY VILE.

"THEY BROKE THE SPIRITSOF SOME FINE MEN.

"I'VE SEEN UMPIRESBATHE THEIR FEET

AFTER THEY SPIKED THEM THROUGH THEIR SHOES."

IN AN ERA OF DIRTY BASEBALL,

THE ORIOLES DELIGHTED IN BEING THE DIRTIEST.

MANAGED BY THE OUTFIELDERNED HANLON, KNOWN AS FOXY NED,

THE ORIOLES WERE ONE OF THE GREATEST TEAMS

EVER ASSEMBLED.

DAN BROUTHERS,

THE BROAD-SHOULDERED FIRST BASEMAN,

WAS THE GREATEST POWER HITTER OF THE 1880s,

BETTERING .300 IN 14 SEASONS.

WEE WILLIE KEELER IN RIGHT FIELD

WAS THE GAME'S PREEMINENT PLACE-HITTER.

ASKED FOR THE SECRET OF HIS SUCCESS,

HE ANSWERED, "KEEP YOUR EYE CLEAR

AND HIT 'EM WHERE THEY AIN'T."

HE ONCE MANAGED AT LEASTONE HIT IN 44 CONSECUTIVE GAMES.

THE SHORTSTOP WAS HUGHIE JENNINGS,

KNOWN FOR HIS DISTINCTIVE YELL AS "EAYAH."

IN 1896, HE HIT .401, STOLE 70 BASES,

AND SET A RECORD IN HIS SPECIALTY--

HE MANAGED TO GET HIT BY PITCHED BALLS 49 TIMES.

BETWEEN SEASONS, HE PRACTICED LAW.

[OKRENT] THEY WERE THE ONES

WHO DEVISED THE FAMOUS BALTIMORE CHOP.

THEY WOULD INTENTIONALLY HIT DOWN ON THE BALL,

HOPING TO GET A LARGE BOUNCE,

GIVING THE RUNNER TIME TO REACH FIRST BASE

BEFORE THE SHORTSTOP COULD FIELD IT.

THEY WOULD--UH, OPPOSING TEAMS, TO COMBAT THIS,

WOULD FLOOD THE AREA IN FRONT OF HOME PLATE

SO WHEN THEY HIT DOWN, THE BALL WOULD STOP THERE.

IT WAS AN ENTIRE SET OF STRATEGIES, TACTICS,

AND, MOST IMPORTANTLY, ATTITUDES--

WHICH I THINK THAT STORY REVEALS--

THAT REALLY DEFINED BASEBALL AT THE TIME.

"THE TOUGHESTOF THE TOUGHS

"AND AN ABOMINATIONOF THE DIAMOND,

"A ROUGH, UNRULY MAN,

"HE USES EVERY LOWAND CONTEMPTIBLE METHOD

"THAT HIS ERRATIC BRAINCAN CONCEIVE

TO WIN A PLAYBY A DIRTY TRICK."

HE WAS, IN GEORGE BERNARD SHAW'S WORDS,

THE ONE TRUE AMERICAN.

WHEN SHAW MET McGRAW, HE SAID,

"THIS IS WHAT AMERICA'S ABOUT."

HE WAS A MANWHO CONTROLLED HIS OWN DESTINY

AND ATTEMPTED TO CONTROL THE DESTINY OF OTHERS.

[NARRATOR]THE MOST PUGNACIOUS ORIOLE

OF THEM ALL WAS THE THIRD BASEMAN

JOHN JOSEPH McGRAW.

McGRAW WAS BORN IN TRUXTON, NEW YORK,

THE FIRST OF EIGHT CHILDREN

OF AN IRISH IMMIGRANTRAILROAD WORKER AND HIS WIFE.

HE WAS A SLIGHT, EAGER 11-YEAR-OLD,

WHOSE PROUDEST POSSESSION WAS HIS BATTERED BASEBALL

ORDERED FROM THE SPALDING CATALOG

WHEN DIPHTHERIA STRUCK HIS VILLAGE IN 1884.

ONE BY ONE, HE WATCHED AS FIRST HIS MOTHER

AND THEN FOUR OF HIS BROTHERS AND SISTERS DIED.

HIS FATHER TOOK OUT HIS GRIEF AND ANGER ON HIS SON,

BEATING HIM SO OFTEN AND SO MERCILESSLY

THAT AT 12, HE FEARED FOR HIS LIFE

AND RAN AWAY FROM HOME.

HE SUPPORTED HIMSELF AT ODD JOBS

UNTIL HE WON HIMSELF A PLACE

ON THE OLEAN, NEW YORK, PROFESSIONAL TEAM AT 16

AND NEVER AGAIN WILLINGLY TOOK ORDERS FROM ANY MAN.

"YOUNG McGRAW AT THIRD BASEWAS A TOWER OF STRENGTH,

"BUT HE SPOILED HIS GOOD WORKBY ACTING LIKE A ROWDY.

"HE'S TOO HOT-TEMPEREDTO BE ALLOWED AROUND

"WITHOUT A GUARDIAN.

"THESE TOUGH MUGSWHO WANT TO FIGHT

ON ALL OCCASIONSSHOULD BE CHASED OUT."

HE BATTED .321 OR BETTER OVER 9 CONSECUTIVE SEASONS

AND STOLE 436 BASES.

ALTHOUGH HE WAS SHORTAND WEIGHED BARELY 120 POUNDS,

HE TRIPPED OPPOSING RUNNERS ON THE BASE PATHS,

BLOCKED THEM, SPIKED THEM, AND RARELY COMPLAINED

WHEN THEY DID THE SAME TO HIM.

"WE'D SPIT TOBACCO JUICE ON A SPIKE WOUND,"

HE REMEMBERED, "RUB DIRT IN IT, AND GET OUT THERE AND PLAY."

MAYHEM SEEMED TO FOLLOW JOHN McGRAW

WHEREVER HE WENT.

WHEN HE GOT INTO A FIST FIGHT WITH THE OPPOSING THIRD BASEMAN

IN BOSTON IN 1894, BOTH BENCHES EMPTIED,

FANS BEGAN BRAWLING, SOMEONE SET THE STANDS ON FIRE,

AND THE ENTIRE WOODEN BALL PARK

AND 170 NEIGHBORHOOD BUILDINGS WENT UP IN FLAMES.

JOHN McGRAW WOULD STAY IN BASEBALL

FOR MORE THAN 40 YEARS

AND BECOME ONE OF THE GAME'S GREATEST MANAGERS,

BUT HE NEVER STOPPED FIGHTING,

NEVER STOPPED SAVAGING UMPIRES, AND WAS ALWAYS WILLING

TO DO JUST ABOUT ANYTHING TO WIN.

THE ORIOLES' COMBINATION OF TRICKERY, FEROCITY,

AND SKILL WON THEM THREE NATIONAL LEAGUE PENNANTS

DURING THE 1890s.

THEIR RIVALS, THE BOSTON BEANEATERS,

TOOK FIVE.

BALTIMORE AND BOSTON WERE WILDLY SUCCESSFUL,

BUT THE TWO TEAMS SO OVERWHELMED THEIR COMPETITION

THAT BASEBALL CROWDS DWINDLED DANGEROUSLY

FOR THOSE CLUBS IN OTHER CITIES THAT NEVER SEEMED TO RISE

ABOVE 11th OR 12th PLACE.

TO MANY FANS, THE LONG SEASON--

ONE OF THE GAME'S GREAT STRENGTHS--

NOW SEEMED POINTLESS.

THEN A NATIONAL DEPRESSION CUT FURTHER INTO PROFITS,

AND THE OWNERS SLASHED PLAYERS' SALARIES.

CLERGYMEN AND THE NEWSPAPERS DENOUNCED THE ROWDYISM

AND SCANDAL THAT FOLLOWED THE GAME EVERYWHERE,

AND THE OWNERS SEEMED INCAPABLE OF DOING ANYTHING.

BY THE END OF THE 19th CENTURY,

THE PROFESSIONAL GAME WAS IN TROUBLE.

"LABORERS LEAVE THE SHADEAND QUIET OF A SHOP

"FOR THE SUN AND FURYOF A BALL GROUND.

"THEY STAND, AND THEYEXERCISE FOR HOURS.

THEY ATTEST THATTHEY MEAN TO BE MENAND NOT MACHINES."

"ATHLETIC GAMES CARRY MEN

"BACK TO THEIR DAYSOF CHILDHOOD.

"THERE IS INDEED, MORALLY,A HOME BASE IN ALL OF THEM

AS THERE IS, LITERALLY,IN BASEBALL."

[ROBERT CREAMER] MY GRANDFATHER

WAS A SOUR OLD MAN, AND I LIKED HIM.

HE LIVED WITH US.

I WAS OUT IN THE BACKYARD THROWING A BALL AS A KID.

HE SAID, "YOU LIKE BASEBALL?"

AND I SAID, "YEAH."

HE SAID, "WHAT DO YOU PLAY?" I SAID, "I'M A SHORTSTOP."

HE SAID, "THAT'S WHAT I PLAYED."

AND I SAID, "YOU USED TO PLAY?"

ABOUT A YEAR LATER, I FOUND A--

THE LOCAL PAPERDID A 50th ANNIVERSARY THING.

THERE WAS A REPRINT OF A GAME HE PLAYED IN 1892

THAT SAID, "FRED WATTS, SHORTSTOP."

HE HAD TWO HITS.

I THOUGHT, "MY GRANDFATHER PLAYED BASEBALL IN 1892."

IT'S PART OF YOUR EXISTENCE. IT'S PART OF OUR HERITAGE.

THERE'S A VERY PEACEFUL THING.

IT WAS CREATED AND PLAYED IN PASTURES.

THERE'S GRASS. THERE'S OUTDOORS.

THERE'S EVERYTHINGTHAT PEOPLE THOUGHT WAS AMERICAN

AND FEEL ABOUT AMERICA, YOU'D GET IN A BALL PARK.

IT'S HOLDING YOUR DAD'S HAND,

WALKING THROUGH THAT DARK TUNNEL,

AND SEEING A HUGE, OPEN SPACE

WHERE MEN PLAY THE LITTLE BOY'S GAME.

[BOB COSTAS] YOU THINK ABOUT IT.

WHAT IS THERE IN YOUR LIFE--

BESIDES YOUR LOVE OF FAMILY MAYBE--

THAT CARRIES ALL THE WAY THROUGH

FROM ALMOST YOUR EARLIEST RECOLLECTIONS

TILL THE DAY YOU DIE, AND YOU CARE ABOUT IT?

THERE ARE VERY FEW THINGS THAT MAKE THAT LIST.

WE COME TO THINGSAT VARIOUS TIMES IN OUR LIVES,

BUT WE HAVE A CHILD'S INTEREST IN BASEBALL--

IN MY CASE, FROM THE TIME I WAS 5.

I CAN'T IMAGINE NEVER HAVING AN INTEREST IN BASEBALL.

SO IT WILL BE SOMETHING IN MY LIFE

I HAVE CARED ABOUT ALL THE WAY THROUGH.

[NARRATOR] BY 1900, WALT WHITMANAND ALEXANDER JOY CARTWRIGHT

AND HARRY WRIGHT HAD DIED.

BASEBALL HAD GROWN FROM A CHILDREN'S GAME

TO A BRAWLING PASTIME FOR BIG-CITY WORKERS

TO AN INDUSTRY...

AND THE NAMES AND DEEDS OF ITS GREATEST HEROES

HAD BECOME FAMILIAR IN EVERY AMERICAN HOME.

BUT NOW JEALOUSY AND GREED AMONG THE OWNERS,

WHO HELD A MONOPOLY ON MAJOR LEAGUE BASEBALL,

THREATENED TO DESTROY ALL THAT THEY HAD BUILT.

THE PUBLIC WAS TURNING TO OTHER SPORTS

WHERE THE AMATEUR SPIRIT HAD NOT BEEN LOST.

IT WOULD TAKE A NEW GENERATION OF BASEBALL PLAYERS--

STARS WHO WOULD COME TO REPRESENT THE BEST

AND THE WORST OF THE NEW 20th CENTURY--

TO RESCUE THE NATIONAL PASTIME.

BY 1900, TY COBB AND CASEY STENGEL

AND GEORGE HERMAN RUTH HAD BEEN BORN.

[CRACK]

YEAH!