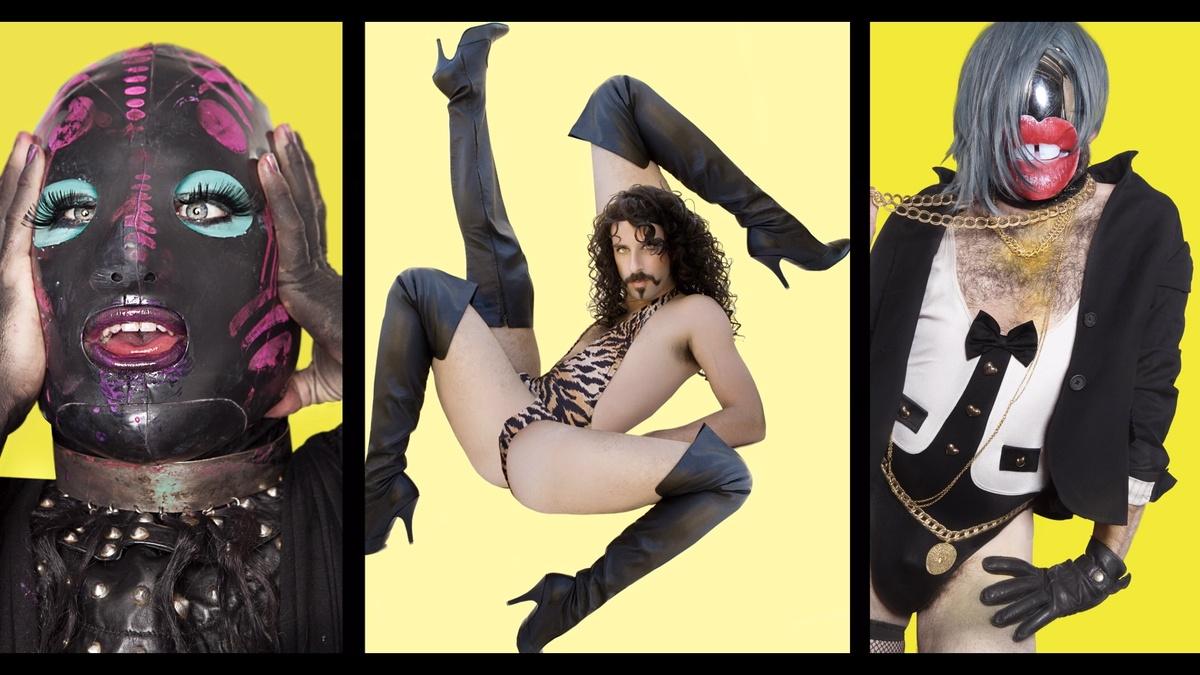 S12 E6 | CLIP
'Tranimal' Subverts Ideas of Gender and Beauty
Dissatisfied with the mainstream ideas of beauty and appreciative of the sheer spectrum of people's gender and beauty, Austin Young, Fade-dra and Squeaky Blonde worked together on an unusual art project called the "Tranimal Workshop" that changes one's ideas of gender, beauty and identity. The results of their work were showcased at the long-running LGBTQ nightlife party Mustache Mondays.
TRANSCRIPT

I started Tranimal Workshop in

2008.

The idea was is that we would

invite our artist friends to

come and kind of form a conveyor

belt around tables at a

gallery.

And then the visitor to the

gallery sort of starts at the

beginning and is transformed

into a tranimal we called it.

And then I would take formal

pictures of the final results.

And the idea was to have this

chaotic freedom to create

anything, but also I was very

interested in subverting gender.

It's like you couldn't tell what

gender somebody is,

and also the idea of beauty is

like kind of tossed on its head.

It was really exciting for us to

do, and it just kind of took

off. And Fade-dra was hosting

Mustache Mondays for 4 years.

So a lot of the outfits that

would show up at Mustache would

be something that we had

workshopped at Tranimal

Workshop.