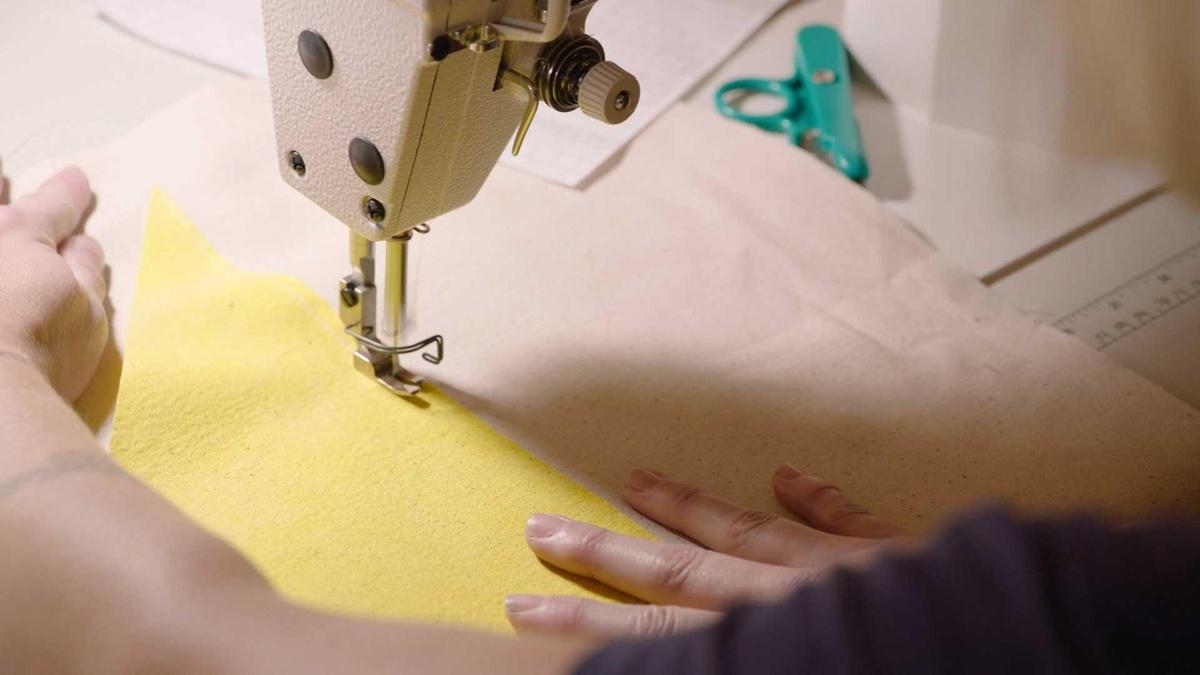 CLIP
A Thousand Lunches: Emily Marchand
Homelessness is a growing problem in Los Angeles. As part of Current:LA Food, artist Emily Marchand is combining her sculptural and textile-based practice with community engagement strategies in an effort to bring together disparate communities in the city. Marchand has organized a large-scale lunch packing session for the homeless. After which, an open picnic ensues.
TRANSCRIPT

I am a sculptor and textile artist.

I work with ideas around

survival ideology, agriculture,

food scarcity, food accesibility and

I was trying to challenge myself to unite

my sculpture and textile practice

with the community engagement that I already do.

For this particular commission,

she is doing an incredible project

to provide food for the homeless

but in an engagement fashion

where everyone participates

in not only making food

but also learning.

I'm working with a local organization called MEND.

We are going to be doing lunch packing for

a thousand lunches for the local homeless community,

followed by a picnic that will be

done on an 8,000-square-foot textile

that I am creating right now.

That textile is compostable

and embedded with edible seeds

and at the end of it we will all cut it up

and people can take it home and plant in their own

pot, yard, public land, space.

She's doing an amazing piece

that people get a piece of literally a piece of

when it's done.

By creating this textile and doing these lunches,

I feel like we're bringing the community together

to learn how to do this in smaller versions.

back in their own neighborhoods.

So I'm trying to show how

simple it is to gather resources and pitch in.

If you work small

and you can get all these people together

that you can start to plant the seed

for bringing different ideas into different communities

to help everybody out.

And so she's regenerating,

regenerating thought

around this issue that is ongoing and seemingly intractable

but will work toward helping.

To do that through art is pretty exciting.