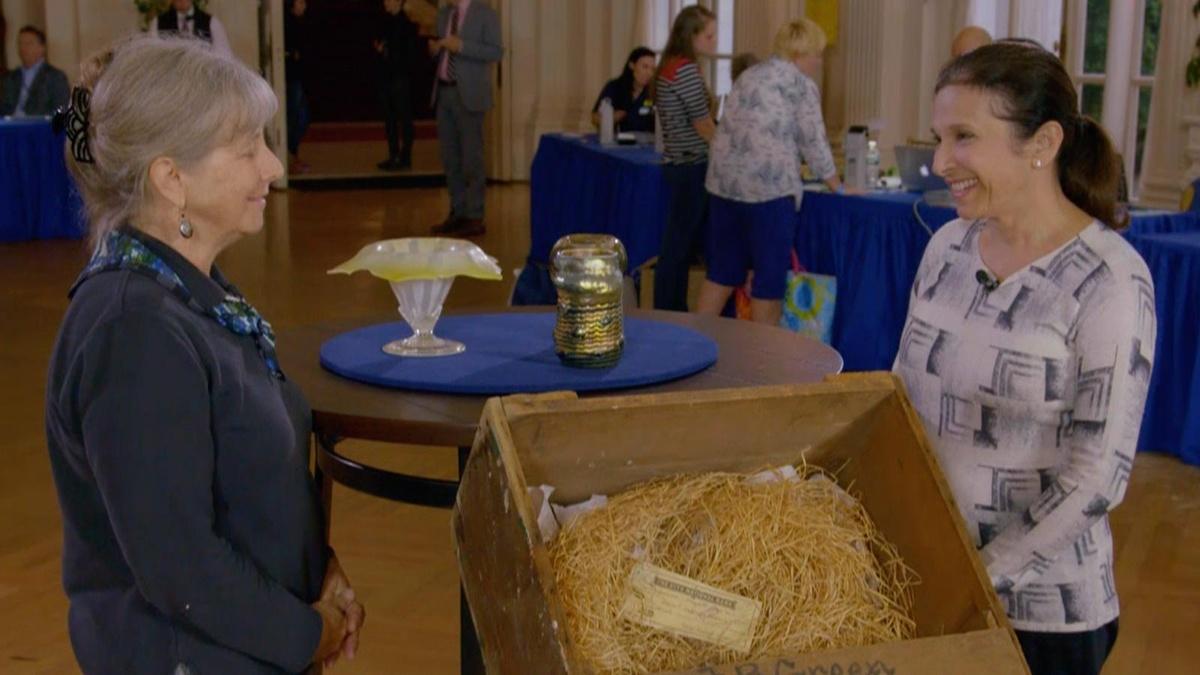 S25 E19 | PREVIEW
Promo: Extraordinary Finds 2
Follow the stories behind more unforgettable treasures from ANTIQUES ROADSHOW's history and learn what happened after the cameras stop rolling through all-new interviews with fan-favorite appraisers, standout guests, and more!
TRANSCRIPT

HOST: Do you ever wonder what happened to some of Antiques Roadshow's favorite finds, after we yelled cut?

APPRAISER: Well, duh, of course!

APPRAISER: The story just gets more intersting as we go on.

APPRAISER: He opens it up and my heart skipped a beat.

APPRAISER: This is the greatest piece of glass that I was ever going to see on Antiques Roadshow.

HOST: Find out in an all-new hour of fascinating followups on Antiques Roadshow Extraordinary Finds 2!