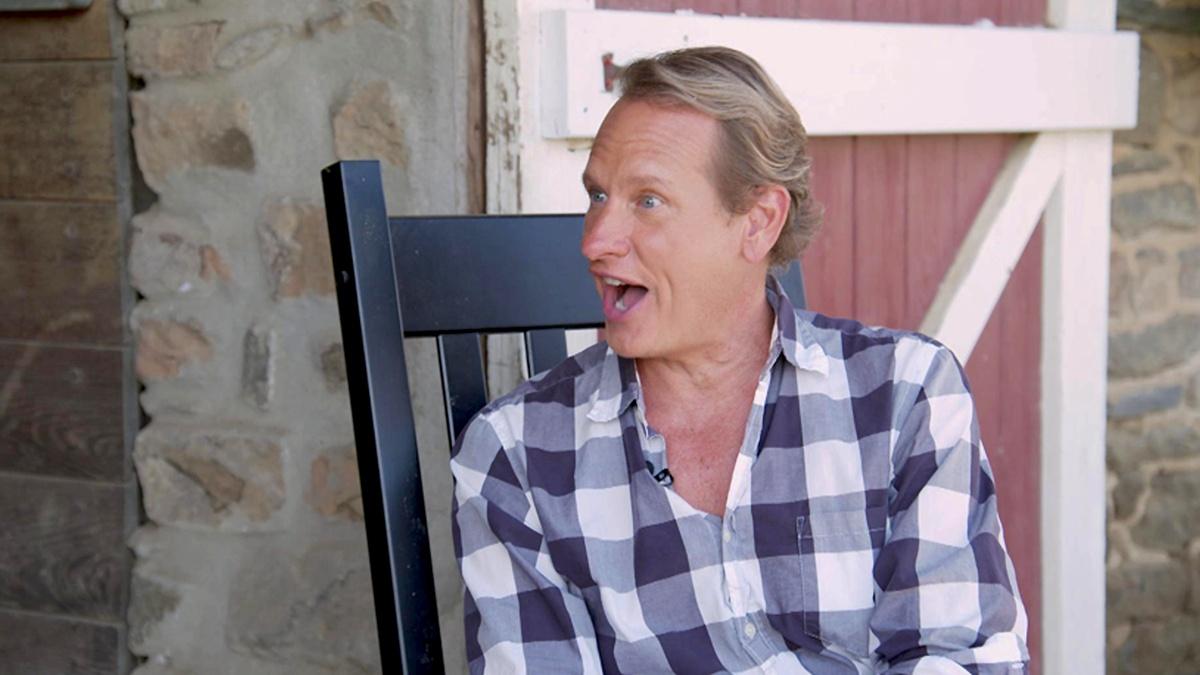 S25 E18 | FULL EPISODE
Celebrity Edition, Hour 4
Join TV personality Carson Kressley, actor Gbenga Akinnagbe, humorist Mo Rocca, and musicians Paquito D'Rivera and Brenda Feliciano as they get the ANTIQUES ROADSHOW experience!
TRANSCRIPT

♪

CORAL PEÑA: "Antiques Roadshow" tour stops are like a three-ring circus,

with lots of people,

multiple setups,

appraisals in every corner, and no matter what,

the show must go on-- but not during a pandemic.

In a shift, we focused on

the stories of celebrities, making stops

in their hometowns to check out their secret stashes.

If you can give me some insight on this, I would love it.

PEÑA: Just like the rest of us,

celebrities are imperfect pickers...

Let's face it, as a consumer, I'm clearly a chump.

PEÑA: ...who hold onto their treasured heirlooms...

This was my father's saxophone.

I grew up with that instrument.

PEÑA: ...sometimes win at auction...

I'm a savvy shopper, who knew? (laughs)

PEÑA: ...but not always.

You gave an awful lot to charity, as well.

(laughs)

It's very diplomatic of you.

PEÑA: Watch now as we uncover their personal treasures

in "Antiques Roadshow: Celebrity Edition."

When I look at this painting,

I'm gonna listen to the music it brings out.

♪

PEÑA: In this hour, we visit with TV personality Carson Kressley...

"TV's Carson Kressley."

PEÑA: ...musicians Paquito D'Rivera

and Brenda Feliciano...

We have to stay in touch with this guy, man.

(chuckling): He knows, he knows everything.

PEÑA: ...humorist Mo Rocca...

By the age of ten, I'd memorized the "TV Guide."

Granted, this was pre-cable,

there were only three channels to watch.

PEÑA: And actor Gbenga Akinnagbe.

This is what I do and I'm at a loss for words or nervous.

PEÑA: We'll find out more about their treasured possessions

and invite "Roadshow" experts to weigh in on the values

of what they hold dear.

(both laughing)

PEÑA: First up, Pennsylvania, where Carson Kressley's

love of antiques all began at his family's horse farm.

Well, my name is Carson Kressley, and, uh...

"TV's Carson Kressley."

We are at my farm in Pennsylvania.

I've been quarantining here since,

I'm not counting the days,

but since March 11,

which seems like 397,000 days ago.

But as you can see, it's a beautiful place

in the rolling hills of

the Lehigh Valley in Pennsylvania.

And my family has been here since, I think, the 1700s.

This has always been one of my favorite places

in the world to be.

Growing up here with my grandparents,

and learning how to ride horses, and going fishing.

I know that sounds amazing, but it happened.

Um, and learning to bake and cook.

It's always just been a great family spot

full of wonderful memories.

Now it's a great escape from my life in New York City

and the fashion biz and the TV biz.

This is a great place to literally come here

and disconnect, because I have terrible Wi-Fi.

Now, you might know me from

"Queer Eye for the Straight Guy"...

You're a different person. Who are you?

I'm not sure yet.

KRESSLEY: ...to "RuPaul's Drag Race,"

or my design show on Bravo called "Get A Room."

We're gonna be designing homes. Mm-hmm.

Look out, America.

KRESSLEY: But I actually am

a serious antiques lover,

which people don't know.

And growing up in a horsey family,

I'm used to having a lot of

equestrian stuff around.

I collect anything horsey.

And I call it equestriana, because I once read,

like, in an antiques newspaper or something,

any memorabilia of a certain genre,

you just add an "ana" to the end.

So that's what I do-- equestriana.

And you're welcome.

♪

PEÑA: Kevin Zavian rode in to find out if Carson's love for equestriana

lassoed him some luck.

ZAVIAN: Tell me about this pin

and how you come to own it.

During quarantine and isolation,

I was very bored, and I started

searching online auction sites.

So I had wanted to get a pin like this for my sister,

and sometimes when you compete in a horse show,

you wear a small

lapel pin that is like that, and I thought,

"This is perfect, it's been on my list."

I didn't know

it was going to be that big!

(laughs)

So it is large.

First thing I did is, I took out my ruler and I measured it. Okay.

So two inches by one-and- three-quarter inches. Mm-hmm.

So nice size.

Do you know how horseshoes come to be

known as a good luck trinket or item?

No, I know that this is probably,

like, from the Victorian era, and there was

a lot of horseshoe items, even if you weren't a horse person,

because of the good luck idea,

but I don't know why they're considered lucky.

The story that we're going to go with today...

Okay. All right? Here you go.

Yeah, sock it to me. St. Dunstan,

who is a blacksmith, but eventually becomes

the archbishop of Canterbury.

Okay. All right?

He's forging away, in a barn like this... Mm-hmm.

...making horseshoes.

And the devil shows up and says, "I need horseshoes." (gasps)

Okay.

St. Dunstan sees an opportunity.

He puts horseshoes on him,

red-hot, he nails them in, and tight.

The devil starts howling in pain.

"Get these off of me." Uh-huh. Okay.

He looks at the devil and says, "On one condition.

"Anywhere that a horseshoe is hung,

you will not bring your evil to this place."

Mm. Interesting.

Hence the legend of the horseshoe being good luck. Okay.

I didn't know the devil wore horseshoes.

I thought he wore Prada.

(laughing)

Gosh, I'm learning so much.

The "Roadshow's" so educational.

I gotta tell you, I saw it from far away. Mm-hmm.

And I too thought it was Victorian.

Mm-hmm. Now, if it was Victorian, it most likely would have been

either a platinum top in a yellow gold base. Mm-hmm.

Or early Victorian, it would have been

yellow gold base

with silver on top.

Okay. All right? It's platinum.

Which tells me it's probably not Victorian.

Okay.

But Edwardian.

Probably 1910.

It weighs just under half an ounce.

There's 43 European-cut diamonds in it.

There's five carats of diamonds in the whole pin.

Wow. All right?

Okay, that's more than I imagined.

Well, before I give a price... Mm-hmm.

...should I ask what you paid for it?

It was one of those online auctions,

and it was, like, $450,

and then it was, like,

"Oh, my gosh, this is the bargain of the century."

And then by the time the auction closes,

it's up to what it probably should be.

And I think I paid around $1,500 for it.

You got a really good deal. Did I?

Yeah. Okay, good.

You really did.

If I had estimated this

for an auction... Mm-hmm.

And you said you just bought this recently. Mm-hmm.

I would have put this in for not a penny less

than $2,000 to $3,000.

Okay. Great.

To get a brooch, you know, this big. Mm-hmm.

If you walked into a retail establishment to buy this...

Right.

...I mean, I think you're looking at

$4,000 to $5,000.

Okay.

So you made a nice little score online.

I did!

I'm a savvy shopper, who knew?

(laughing): Excellent.

PEÑA: Later on we'll check out Carson's ties

to American royalty.

(scat singing along with saxophone)

PEÑA: We're swinging from Carson's Pennsylvania farms

to a New Jersey suburb of New York City

to meet with 14-time Grammy winner,

Latin jazz musician, and classical composer

Paquito D'Rivera and his two-time Grammy-winning manager,

fellow performer, and wife, Brenda Feliciano.

(singing and playing)

(upbeat jazz piece playing)

PEÑA: In their nearly 40 years together,

Paquito and Brenda have recorded over 30 albums

and performed around the globe

with other world-class musicians, including Yo-Yo Ma,

Dizzy Gillespie,

and Wynton Marsalis.

(upbeat piece continues)

Well, well, well, my collection of instrument.

I have so many instruments at home.

But I am mainly an alto player and a clarinet player.

Those are the instruments that I play.

And the soprano saxophone, too.

PEÑA: Paquito welcomed "Roadshow" appraiser Larry Cavalieri

to look at three of his most prized saxophones.

CAVALIERI: You have three wonderful horns here.

And I'd like to start

with this Martin tenor saxophone.

Well, this was my father's saxophone.

I grew up with that instrument.

This is a 1942

Martin Committee.

My father ordered that instrument, uh,

I think, 1942?

And he get it in '43?

I was not born, but

he used to practice that horn 26 hours a day.

(laughing)

This is the horn that inspired me

to be a musician, because he played this instrument

all the time.

Now, your father was a Selmer dealer in Havana, Cuba,

where you were born... Interesting story, that.

He always used to say, "The Selmer

is the best-built instrument ever."

But he never got used to play Selmer.

He always played his Martin.

The Selmer people never knew about it.

(laughs) Well, by the serial number,

you're correct, this is probably between 1940 and 1942, made.

Uh-huh.

And it is marked Committee II.

It's commonly called the "lion and crown" model,

because it has a,

a lion engraved

and a crown on the top.

And they're really a beautiful horn.

They're made in Elkhart, Indiana.

I didn't know about that lion stuff.

CAVALIERI: Beautiful horns.

They're still very much in demand in today's market.

At a retail saxophone store nowadays,

this horn would be worth between

$4,000 and $4,500. Mm-hmm.

Because of its association with you and your father,

I would think that that would sell for between

$6,000 and $7,000.

So the next horn we'll appraise today

is the King Super 20,

made in Cleveland, Ohio, around 1950, by the serial number.

What inspired you to, to buy this horn?

Always I wanted to have a King Super 20, for many reason.

One, it's very pretty instrument.

And the sound is very, uh,

piercing, it's really strong, and the...

It's very elegant sound.

CAVALIERI: These horns are also very collectible.

At a retail store, this saxophone would probably bring

between $4,000 and $5,000. Mm-hmm.

The last horn

that we're going to appraise today, Paquito,

is in the middle here.

This horn is so special for me.

This is the first horn

that my father gave to me.

I was five years old.

He ordered this instrument through the Selmer Company

in 1953.

My father taught me how to play,

and he presented it to me in public six month later.

This was my first instrument,

and ever since, I am still trying to learn how to play it.

(both laughing)

It is a Selmer Curved Soprano, special order.

It has two serial numbers on it, which is unusual.

But the reason being,

Selmer made only two runs of this horn.

Very small, less than a dozen each run.

One was done between maybe

1945 and 1949,

which was when this bell was made,

with the 38,000 serial number on it.

And it mustn't have been used

until 1954, January,

when the super-balanced action body tube was added here.

So we have two separate serial numbers.

One from 1949

and one from 1954.

There's... two dozen or thereabouts of these

in existence.

At five years of age,

you were presented this horn by your dad,

and how much did you practice?

How often did you practice this horn? All the time.

Mm-hmm. Always practicing the scales,

or, or transcribing Benny Goodman's solos.

Mm-hmm.

In today's market,

at a retail store,

I believe this horn would bring somewhere between

$12,000 and $18,000 as a horn. Hm.

But the association with you

is going to raise the value.

I feel that this horn could perhaps bring

as much as $25,000, and maybe more. Oh, right.

Depending on whether people were willing to fight...

(chuckling): Fight over it.

It depends on the bank account of somebody.

I am very honored to have my, my three favorite horns

in my favorite show. (both laughing)

(playing "Spanish Flea" by Herb Alpert)

(laughing)

It's not possible to get better tone

out of a saxophone than that.

That's really great.

PEÑA: More treasures from Paquito and Brenda coming up.

Now "Roadshow" cozies up to the East River in Manhattan,

for a visit with humorist Mo Rocca.

As a kid, I consumed a lot of media.

By the age of ten, I'd memorized the "TV Guide."

Granted, this was pre-cable,

there were only three channels to watch,

but it was still kind of sick.

PEÑA: Mo's love of television guided him to a life

in the entertainment industry with jobs in radio, podcasts,

and of course, TV.

ROCCA: I began working in television as a writer,

but I really wanted to be on camera.

I had become very interested in the homes and gravesites

of past presidents.

When you think of presidents today, you think of two names:

Grover and Cleveland.

And that led me to "The Daily Show with Jon Stewart"

because I was collecting great stories

about marginalized history and sort of the caretakers,

the docents, who I admire, and are the reason

that those sites are even there for us to visit.

These are razor straps that belonged to Grover Cleveland.

Mm, mm, mm.

I don't see a price here. How much for these?

That's our inventory numbers.

They're... they're not for sale.

Sharon, must all this go?

No, it has to stay.

And that kind of untapped this love of American history.

PEÑA: This love of history has even spread into Mo's home.

I didn't really have a strong aesthetic sensibility,

and so presidential and political memorabilia

certainly seemed like a great place to start.

A way to... create kind of a...

a little bit of a showplace, let's say.

PEÑA: One of Mo's most grand showpieces is this bust,

which, in typical Mo Rocca fashion,

has a quirky story to it.

ROCCA: Summer of 2000, I was out on the North Fork

of New York's Long Island,

visiting my friends Chris and Madeleine.

Chris took me into Greenport and that's where I saw him.

There was a tag, and it said "Grover Cleveland, $150."

And I thought, "I just have to have him,"

and he became a part of my life.

But then, cut to 2014, and "The New York Times"

came to do a piece about my apartment--

a short little feature--

and I introduced them to Grover Cleveland.

They took a picture of me next to Grover Cleveland.

Then I got a call from the writer of the article,

and she said,

"Um, hey, we're just doing a little fact-checking,

just want to make sure that's Grover Cleveland."

And I sort of reacted defensively, and I said,

"Well, of course it is, who else would it be?"

So she said, "Uh... okay."

And then she called back the next day, and she said,

"This has gone way up the chain and there is concern

at the highest levels that this is not Grover Cleveland."

And she said, "Why don't we just call this

'a bust that Rocca says is Grover Cleveland'?"

I thought, "All right."

And then the next year, in 2015,

I went to the Marshfield, Missouri,

Cherry Blossom Festival, where I met George Cleveland,

the grandson of Grover Cleveland.

And I thought, "This is my chance once and for all to prove

"to myself, and 'The New York Times,'

that this is Grover Cleveland."

I showed him a picture of the bust on my phone,

he looked at it,

he turned to me and he said, "That's not my grandfather."

And I said, "Well, it is your, it is your grandfather.

I mean, that's what it was sold to me as."

He said, "It's not my grandfather."

And then I actually began looking at pictures

of Grover Cleveland, and I realized

this man is clearly not Grover Cleveland.

He is "Grover Cleveland," and I need to find out

who he actually is.

♪

PEÑA: Mo hauled Grover across Manhattan in hopes

"Roadshow's" Eric Silver

could identify his bust.

They met at Eric's workplace in New York, where Eric revealed

just how difficult some questions are to answer,

even for a longtime appraiser.

ROCCA: I brought you Grover Cleveland.

Or a bust of someone who I thought was Grover Cleveland.

SILVER: So the piece has quite a bit of quality and has a presence,

so it was done by a professional artist.

It's not the work of an amateur.

It's signed here, it says "P.S."

And then it's "A-B-B," and then it drifts off,

and we can't really read it.

But it's very clearly dated 1921.

And we don't know where it was made.

I mean, I don't know if it's American.

It could be French, Italian--

we just don't know.

Oh, so you don't know who it is.

I don't know. I wish I did. Oh.

So is this where we have a lower third graphic

that says "if you know who this is, write to..."

Exactly.

"...eric@antiquesroadshow.com"? Right.

Costs a lot of money to have this done,

but they didn't go the extra mile

and have it cast in bronze.

It is painted plaster.

Oh, okay. So, you know...

In terms of determining the value of this piece,

it's interesting, it has a presence.

Uh, it's sort of kitschy and funky,

but still, I think the value would probably be

a couple of hundred dollars in a retail setting.

PEÑA: We'll see what other presidential hopefuls

Mo has to share in a bit.

Just over the East River in Brooklyn,

"Roadshow" met up with Gbenga Akinnagbe,

actor and self-described storyteller

whose love for old things

led him to purchase and restore a brownstone

in Bedford-Stuyvesant.

Hello, my name is Gbenga Akinnagbe,

and you are in Bed-Stuy, Brooklyn, in my house.

My whole family's from Nigeria.

I, I was the first one born here in the States.

I was born in Washington and I grew up in Maryland.

I was in a school for troubled youths for middle school

and high school, and I'd earned my way out

when I went out for the wrestling team.

My coach after my first season

gave me some pamphlets for Bucknell University.

So I ended up going there for, for wrestling camp

the summer after my junior year.

And then they started

actively recruiting me.

That changed everything.

Wrestling had saved my life

and helped to give me focus.

All of that helped me to start to discover

what my art would be, what, what, how I would want

to express myself and that,

that's what eventually led to acting.

I don't really call myself an actor or think of myself

as an activist or an entrepreneur.

I just like to make things and, like, tell stories.

And to me, they're all forms of telling stories.

I loved playing Chris Partlow on "The Wire,"

more so for the experience of the people I got to work with,

who are still family to this day.

I don't buy most of my art from one set place.

I just go by what speaks to me and where I am.

Often it's been in auction, a charity auction.

So to me, that's a, a twofer.

You get to support that particular nonprofit

and then also pick up a cool piece that speaks to you.

♪

PEÑA: Gbenga invited Kathleen Guzman to check out

his knockout collection

of Muhammad Ali photos.

GUZMAN: So clearly, you have a fascination

with Muhammad Ali. (laughing)

How did this start?

I'm a wrestler by trade.

I wrestled in high school and college.

So I love combat sports and, and

I love what Muhammad Ali represents,

not just being an amazing boxer,

but what he did to change the sport of boxing,

and sports in general.

That's what kind of started my passion for it.

Plus, he was such an outspoken activist.

When it was difficult, he had to sacrifice everything,

and people turned their back on him then,

and he still spoke up for what he believed.

That always touched me.

And this one, because you never see photos

of Muhammad Ali on his ass.

And I was, like, "I want that one."

Because it shows, like, even great champions

have to pick themselves up at some point.

Which was the first one you bought?

These two together were in an auction,

I believe, at the Soul Train Awards.

And this one?

Another charity auction,

uh, here in New York.

I believe it was the Urban Arts Gala.

So let's look at them a little chronologically.

The earliest one, picture you have is from 1964.

The Beatles happened to be in the United States

to tape "The Ed Sullivan Show," and they went down to Miami

on a press junket, and they met Ali.

Not their first choice.

They were supposed to meet Sonny Liston.

Oh, wow.

And Sonny did not want to have anything to do

with the Beatles.

So they went to the 5th Street Gym

and they posed with Ali.

It is an iconic picture.

So here, Sonny Liston was supposed to be in this photo

with the Beatles, and here, he's knocked out

in the first round.

This was such a controversial fight.

It was actually held in 1965 at a gymnasium in Maine.

Ali knocked him out

with a punch that no one could see.

So now it's the "Phantom Punch."

I remember, yeah.

And even today, some people think

this whole fight was rigged.

And then your last picture

is from the Fight of the Century,

from 1971.

This was the very first bout between Frazier and Ali,

both championship heavyweights

at the time.

It was the most anticipated fight,

and at the end, Frazier

"knocks him on his ass," as you would say.

(laughs)

It was a unanimous decision for Frazier.

There went on to be two other fights after this one.

So you have

a great chronology here.

In terms of

authenticity of pictures,

what you have are typical of what is

given to a charity auction. Mm-hmm.

These are oversized reprint photographs.

They're bigger than the original photographs would have been.

In this particular picture, which is color, is wonderful,

you have these what look like signatures here,

but these are reproductions.

Okay.

So they're not original.

(yelps playfully)

Oh, well! (laughs)

Um, the Muhammad Ali signature, though,

is original.

While this picture, though, is 1965,

clearly, the signature is much later,

because it's when

Ali had Parkinson's. Yeah.

Do you remember what you paid for these?

I got these together.

I don't remember exactly,

because it was, it was years ago.

I think it was anywhere from $2,500 to $3,000?

Maybe $2,800.

For the two together.

And do you remember what you paid for this one?

I'd have to say it was in the 2,000s.

These are not limited editions.

These are not numbered,

like some would be

if they were original vintage photographs.

So that's something to consider. Mm-hmm.

And because they were made in large multiples,

you gave an awful lot to charity, as well.

(laughs)

It's very diplomatic of you.

In terms of value,

this one would be between

$1,000 and $1,500. Okay.

Because the Ali signature

is authentic and it's a great photograph,

between $2,000 and $3,000. Okay.

And with the

Fight of the Century, again, about $1,500

to $2,000.

Okay. Okay.

They have given me a lot of joy.

Um, but no, they're not worth more than $4,000.

(both laughing)

♪

PEÑA: Carson Kressley invited "Roadshow's" Nick Dawes

to his farm because of a curiosity

that has burned brightly since he was a teen.

KRESSLEY: I remember my first big purchase.

I was about 13 years old.

I still have it.

I love that lamp and I'm very excited to hear about it,

because I know nothing about it.

I just thought it was amazing.

I think I paid all of my chore money,

and, like, saving money,

and birthday money, about $250 for it

in approximately 1983.

The shade was almost certainly made in

what was then Bohemia, what is now the Czech Republic.

And the base was likely made nearby,

somewhere in Central Europe.

I would not be surprised if it's from Austria.

That sort of mythical, fantastical design

is a feature we see in the 1890s, in particular,

in Central Europe.

You see it more in ceramics

than in anything else. Okay.

Are you aware that he's one of a pair?

No!

There is a conventional pair to him.

Okay.

Very, very similar, but she is a mermaid.

Oh, all right.

And he's a merman...

I love a merman! (laughs)

An Ethel Merman.

They're my favorite.

And she's, uh, actually the better-known model.

He works very well by himself

as an oil lamp.

Any dealer would make it prominent.

They'd sort of put it in a window,

because it's such a conversational piece.

Right. It's got a great look about it.

And those abs!

Everyone loves abs. Oh, he's, he's built.

Yes.

I wouldn't be surprised to see it up to $1,000.

Maybe $900.

Okay.

Better than a certificate of deposits!

(laughing) Holla!

PEÑA: Next up, "Roadshow" appraiser Gene Shapiro heads to New Jersey

to see a treasure from Brenda Feliciano's childhood home.

FELICIANO: I grew up in Brooklyn.

My parents were in the Civil Rights Movement,

so a lot of people in the movement came to the house,

and one of them was this painter.

Daddy got this painting

from Ernie Crichlow, who I met as a kid.

I am not sure who this young, beautiful child is,

but Daddy left me this, so this means a lot.

If you can give me some insight on this, I would love it.

Ernest Crichlow was from Brooklyn himself.

He was from an immigrant family,

he was the second of nine children.

His parents were from Barbados. Hm.

And, um, they lived next door to, to an Italian family,

and they would babysit for each other.

So he grew up with that kind of

feeling around him, in terms of

people taking care of each other. That's right.

But his work overall has always centered around civil rights.

She's in profile, and you can see she's kind of turning.

As opposed to a portrait painting,

which is a frontal... Frontal.

...head-on portrait painting that seems static... Mm-hmm.

...here you, you have some movement captured.

It's like a moment in time. Mm-hmm.

She almost seems surprised in a way.

And what, what this does is,

in addition to adding dynamism to the painting,

it also gives and imparts a little bit of air of mystery.

Crichlow himself

often said that he was very interested

in capturing the motion

of the sitter. Mm-hmm.

He was a master portrait painter.

And she evokes to me a young girl that's in

her Sunday best wearing her, her ribbon.

And that's how I have looked at her.

Sort of like when I would go to church,

you wore a little ribbon,

and that's what she looks like.

Exactly. You took the words right out of my mouth.

But also, she doesn't look necessarily super-happy, right?

Apprehensive, yes. Apprehensive.

Something's going on. Mm-hmm.

It's signed and dated,

"Ernest Crichlow, 1955."

So, we don't know who she is, but I think

more than anything, she's almost like a symbol

of all other children during this difficult,

very difficult time. Mm-hmm.

He was not one of those African American artists

who shied away from the subject matter. Mm-hmm.

A lot of his works had to deal very bluntly with oppression,

overt racism.

If I was going to put this painting at auction today,

I would put a very conservative auction estimate

on it of $3,000 to $5,000.

And part of that is also because

it's on the smaller side. Mm-hmm.

There are a couple of condition issues,

as you can see here.

Just some scratches. Mm-hmm.

But those are easily taken care of.

Mm-hmm.

Look at that. Wow.

It's beautiful.

PEÑA: Across the Hudson, appraiser Devon Eastland

takes a look at some more of Mo Rocca's presidential collection.

EASTLAND: My name is Devon Eastland.

I am an appraiser for "Antiques Roadshow,"

and my full-time job is at Swann Galleries,

where I'm a senior specialist in early printed books.

Today, we're heading over to Lillian Nassau

to do an appraisal for Mo Rocca,

who's got a great political collection.

ROCCA: This is a campaign neckerchief from the campaign

of Benjamin Harrison and his running mate, Levi Morton.

Harrison would be elected in 1888.

These neckerchiefs

were really popular, especially during the 1880s.

I found an advertisement for one of the producers

of these bandannas,

and they had 100 different varieties

just from the 1888

Harrison-Morton.

A dizzying array.

And they were 47 cents a dozen, up to six dollars a dozen,

depending on the fabric and how fancy.

So it was a popular item at the time.

People were into snuff.

Oh, snuff!

Yeah.

So this is for snuff heads.

It's kind of practical, in kind of a gross way.

Because you... (sniffs)

And then... (imitates sneezing)

Yeah. Right.

So you... (imitates whipping out bandanna)

And, and the same time, you can,

you can show your political opinions, as well,

and support your candidate. Ah...

But I mean, blowing into this doesn't necessarily mean

that you like the guy.

(laughing): You would think.

I found it on a historical memorabilia site

about 15 years ago.

I think I paid

about $300 for it. Okay.

Well, you didn't do too poorly, I would say.

I see these selling at auction, for this campaign

and these two candidates, for about $100.

The relationship between auction and retail

is usually about

double an auction price for a retail price.

Oh, okay. So you're...

You're in the zone.

And I know what everyone is thinking.

I know it looks like mucus, but it's snot.

(laughing)

(laughing): Well, thanks for clearing that up.

And we have something else.

Very interesting thing.

Yes.

Now, this is a ticket

to the Senate trial impeachment of President Andrew Johnson,

our 17th president, um, who was impeached in 1868.

He assumed office after Lincoln's assassination.

I purchased this in the late '90s.

I will tell you that it almost seemed too easy to acquire.

I thought, how many tickets were...

You know, they didn't have the impeachment trial

at Radio City Music Hall.

I mean, there weren't that many seats, so how many

bona fide tickets could there be?

So I will tell you that I purchased this

for around $400 or $500,

without the certainty that it's not a copy.

Well, I can assure you it is an actual impeachment ticket.

Yes! (laughs)

They did give out a thousand tickets a day.

A thousand tickets a day.

For every single day.

So it started in March and went to May.

And the way

they differentiated and made sure that the tickets,

the valid tickets, were to be presented on the proper day,

not only is it dated, this is also printed in red ink

on a yellow coated paper, and it's on a heavy stock.

We can't take it out, but it's thick, like a card.

The printers had a government contract

to print these tickets.

And what they did was, they printed

a different color every day.

So one of the ways that I can tell you for sure

that it's right is that April 3, 1868,

was yellow background, red ink, which is what yours has. Oh...

So your example is a little faded,

but I think that

the $400 retail price

is perfectly reasonable.

Okay, that helps make up for the bath I took on the bandanna.

(laughs)

Indeed, indeed.

And thank you so much for bringing your, your things.

Devon, thank you.

It's, I mean, I prize these even more now that I know

so much more about them.

PEÑA: Gbenga Akinnagbe is not just a talented actor and activist.

He also has a furniture restoration business

on the side.

AKINNAGBE: I got into vintage furniture,

funny enough, because of my love of brownstones.

I came across this furniture piece that was falling apart

in a damp basement here in Brooklyn when I was looking

to buy my, my home.

And so that started me on this track to find ways

and people who could help me preserve this furniture.

So I started my company

Enitan Vintage.

Enitan means "person of story"

or "a story behind this person's life."

PEÑA: Gbenga invited David Rago to take a look at

his favorite chair and ottoman.

So I have this chair I'd love to show you.

Just the first piece

that kind of kicked off the whole journey of, of me

getting into it.

RAGO: This is an Eastlake style chair,

which is an American or European interpretation

of Aesthetic Movement design.

You can tell by the way the back is carved,

this ebonized finish.

Can't tell you what kind of what it is because

the ebonized finish covers it, but probably oak or walnut,

but a really good period piece from the fourth quarter

of the 19th century. Oh, wow.

I think the chair is a combination

of machined and hand-finished.

I would guess the larger parts are machined to some extent,

but the detailing would be

chip-carved or carved by hand.

Please, tell me about the fabric,

because the way they set this off is just beautiful.

It took me months.

When I first started to, you know, get into

repurposing them, I... A lot of the fabric

that was presented to me as options,

they just didn't speak to me.

And so I kept looking, kept looking.

And eventually I, I, when I was away

shooting a project in South Africa,

I came across this fabric and I brought it back,

and I gave it to the upholsterer.

And he had never done it, like, with fabric like this,

and I had never done it at all.

Mm-hmm. So, it was an experiment.

He got exactly what I was aiming for.

It's a really nice job. Yeah.

A lot of people think that all the fabric was made in Africa,

when, in actuality, much of it was made in the Netherlands. Mm-hmm.

Part of why I find this all fascinating and kind of

a way of speaking to story is the appropriation

of the appropriated.

The Dutch having been a colonizing power in the world

at one point, they were in Indonesia

and were trying to take this batik technique... Mm-hmm.

...that the Indonesians

had perfected, and was part of their culture,

and eventually they had come up with

batik fabric that was a copy of that Indonesian technique,

but the Indonesian market wouldn't take it.

And so that they found

that Africans would,

and so they started to sell the Dutch fabric

using the Indonesian technique to the African market.

And now we're, I'm, we're covering European

and mid-modern pieces.

People look at it and see a beautiful chair,

and you... ecologically sound,

it's a very small carbon footprint,

repurposing an old piece of furniture.

Really beautifully done.

You've essentially gotten furniture that, even if it was

in great condition, much less found in a moldy basement,

that there's no value in and you've repurposed it

and made something beautiful and valuable out of it.

I mean, that's, that's the truth.

It's called OBF,

old brown furniture. (laughs)

And people by and large don't want it anymore--

the kids don't want it. Yeah.

But when it looks like this, I'd have to think

there's a young, new market for it.

I know you have similar things for sale--

obviously, they're all one-offs--

but how much would this sell for?

Ooh...

The set-- both the chair and ottoman?

Because also, it has the emotional attachment

of being the first piece,

I think maybe I'd put it up there for $3,500.

Emotions are overrated. Right.

(both laughing)

How much would you say it's worth?

No, I think, it feels like a $2,000 set to me,

if anybody was buying new furniture.

That seems like a fair-ish price.

I would have expected more, knowing how much time and effort

has to go into it.

I think this footstool is not Eastlake.

I think it's probably... No, it wasn't.

It looks more like Duncan Phyfe to me,

which would be first third of the 19th century.

So how much would you say that's worth?

Because I got a mortgage.

Before you put your hands on it or after?

Both.

Before you put your hands on it, about $25.

Oh...

After, I'd say $500.

Woo-hoo!

PEÑA: Carson Kressley tells "Roadshow's" Phil Weiss

a little history of the family farm, and hopes that after

his success at auction with his horseshoe pin,

his luck still holds up.

My grandparents on my dad's side had a very famous pony farm,

and in the 1950s, Shetland ponies

were a very popular thing.

There were Westerns on TV, and people were moving

to the suburbs,

and people thought, "Wow, I could have a pony

in my backyard." So there was a boom

in that industry and the Shetland pony breed.

They had about 200 ponies.

They had auctions here on the farm

where they would sell the ponies to the public

for that pony farm,

which is not this property, but close by.

They had signs made up.

So the blue one, I think, is one of the earlier ones,

probably from the '40s.

The yellow one, I think,

is a little bit later, maybe the '50s.

I love signs anyway.

I buy old signs, and I love the crackly paint,

and I like the, the mood they create in a, in a design space.

But because they're family pieces, they really spoke to me,

and I love having them in my home.

WEISS: I think the yellow one is, is very cool.

But to me, the other sign, the one with the image

of the horse on it... Mm-hmm.

And it's on cardboard, not on tin... Yes.

...but it just gives you a great folky feel.

I think you can insure them, you know,

put an insurance value on, on that sign,

at least $1,000, because just to have to reproduce that

or try to recreate it would cost every bit of that, if not more.

Right.

The other sign, I would include that

in the insurance value, but, you know,

put $250 to $500 range.

Okay.

And now we're on to this. Yes.

This really just stumbled into my, um, life,

because a friend said,

"There's a couple of pieces of horse equipment

"that Jacqueline Kennedy Onassis had owned

that are being sold today."

That was, like, at 9:00 a.m.,

and the sale was, like, at 10:00.

So, like, I put on a cute outfit,

and sunglasses and a hat,

and I was, like, "I'm going to get these items."

And I was a little bit suspicious

that they were even legit.

I thought, "Why would a piece like this

be in a small auction outside of Allentown, Pennsylvania?"

But I went, I saw these two pieces,

and I thought they really did look legit.

And there was a little tag with the items and it said

a woman named Joy had taken care of this horse,

Amber Pidgeon, who had belonged

to Jacqueline Onassis.

At some point in that horse's life,

he was retired, and she said to the caretaker,

"Would you like to have Toby?"

And these came with the horse.

Obviously, the monogram looks like it would be

Jacqueline Kennedy Onassis.

And this is a blanket that you would wear...

If the horse was taken to a competition,

you'd kind of put this on as a show sheet.

It would always be monogrammed

with the owner's initials,

and it would just kind of keep them clean,

and look dressy when they got off the trailer.

So it's kind of like horse fashion.

And that's all I know.

And roughly you remember what you paid for it.

I paid about $400 for two halters and the blanket.

And the blanket.

So, doing a little homework, I came across a nice

eight-by-ten photo, which shows,

uh, Jackie and John, Jr.,

and Caroline... Wow.

...uh, in 1988... I'm getting goosebumps.

See that? Yeah, 1988,

and Jackie was photographed with the two kids. Hm.

Jackie was on her horse Solo Flight.

And in the caption, it says that John, Jr., is riding

Amber Pidgeon.

Wow. Toby.

Now you have the provenance.

That's 100% right.

I think it's a great piece.

For insurance purposes, I would estimate both pieces

from $2,500 to $5,000. Wow.

The insurance value.

If I had an auction, I'd probably estimate it between

$1,000 and $2,000.

Mm-hmm. If it was in a Kennedy auction,

it would probably go for well, well more than that.

Have you used this...

I had never used it because

I thought it was too precious, until today,

I put it on one of our horses, Tony.

And, um, he did look great in it,

but I think I'm gonna, um, save it,

and maybe put it in a shadow box

or do some kind of presentation where I can turn it into decor. Nice.

Piece of American history and that it was handled by

a first lady and John, Jr., who was... Yeah.

John, Jr., may have touched this.

My goodness! He probably did.

He probably did. That is really cool.

So it's a great piece.

PEÑA: Paquito D'Rivera and Brenda Feliciano

got this painting from a famous friend.

They tell Jean Shapiro it sings to them.

D'RIVERA: I am the musical director for 24 year of the

Punta del Este Jazz Festival.

The first festival, the hotel that we stayed in

is called Casa Pueblo.

Casa Pueblo was built by a wonderful,

who is, in my opinion, the national painter of,

of Uruguay, Carlos Páez Vilaró,

and we become friends.

And then, in my 50th anniversary

as a, as a musician... Mm-hmm.

I celebrated in 2004... Mm-hmm.

Uh, he came, as a, as a surprise,

he came and gave to me this,

uh, painting that I appreciate very much.

What a wonderful gift.

Can you tell me what these

letters mean up here on the corner, "F.Y."?

Yeah, it's...

It's Francisco Yobino,

who is the founder of the Festival Internacional

de Jazz de Punta del Este.

That's how we met Páez Vilaró.

Páez Vilaró, he was born in 1923.

He actually began his studies in Buenos Aires.

But one of the other things that he did is that

he studied music first.

He was a...

He studied composition, and he was a composer.

I never knew that!

(chuckling): We have to stay in touch with this guy, man.

(exclaiming) He knows, he knows everything!

(laughter)

And he actually had a band.

He was very interested in, in African-inspired music,

Afro-Uruguayan, Afro-Brazilian music. D'RIVERA: Yeah.

And he was, like, an ethnographic musician.

He was a true renaissance man.

It's painted on cardboard.

The medium is some tempera and some ink, as well.

So the ink is providing these really dark outlines

of the musicians.

We know what it's about, right?

It's about a jazz band playing, right?

Jazz quintet or something, yes.

Yeah.

The whole idea of this is to almost hear the painting.

It's hard to overstate

the importance of jazz music on, on modern art as we know it.

They are brother and sister.

They are, they are... They are connected.

Yes. And, and maybe you...

Here, in this painting, you feel it even more,

because Carlos was very close to, to Afro-Uruguayan

music, which is very colorful. SHAPIRO: Mm-hmm.

I, I think he even play some of the drums and all that.

Well, what does candombe sound like?

It's like... (imitating lively percussion)

It's a very dynamic music.

And very colorful.

Have you ever

thought about getting it valued?

No.

Not really.

We are terrible business people.

(laughter)

If this painting was going to come to auction,

I would put a conservative auction estimate on it

of $4,000 to $6,000. Mm-hmm.

I would put an insurance value on it of about $15,000.

Oh. Hm. That's good to know.

Thank you so much for putting all this together

into a cohesive, you know, understandable way to perceive.

Now, when I look at this painting,

I'm gonna listen to the music it brings out, yeah?

Some candombe, you know? (laughs)

♪

PEÑA: Appraiser Betty Krulik arrived in Bed-Stuy to marvel at

Gbenga Akinnagbe's auction find,

a piece by a contemporary African American artist.

I'm fortunate enough to be on the board of a great museum

here in Brooklyn called MoCADA.

And we were having a fundraiser,

and I bought this in the, the auction.

KRULIK: And did you know who it was

when you bought it? At the time, no.

There was a lot of buzz about this artist that I,

that I just started to learn about the artist

with my involvement with, with the museum.

So, but I didn't really have much of a history of art

or knowledge or background in art.

So it was all new to me at the time.

It was years ago.

And, and what year was that, do you think?

I don't remember. (both laughing)

I think it was... Approximately...

Maybe...

Five years? Ten years?

It was more than five years ago.

So I would say maybe eight years ago.

The artist is... flavor of the month.

(laughs)

This artist is so hot

that his market has gone from

paintings, let's say, you know, large-scale paintings,

selling for $150,000--

which is a substantial amount of money--

to, the record this past December, 2020,

was over $4 million.

Titus?!

Titus Kaphar.

(exhaling reverently)

(laughing): Yes.

This is a work in collage.

Only one collage by Titus Kaphar has come on the market

in the past five years.

It sold in December of 2020

and it sold for $27,000.

Oh, wow.

So what did you pay for this?

I don't remember.

I don't, I do know it was nowhere near that.

I think it was maybe...

$1,000?

I'm, I'm... I have to double-check with the museum,

but I think it was, if even, maybe $1,000.

Yeah, well,

you did really well.

You're a great stock picker, and I want to know

who else you're looking at,

because I want in.

(both laughing)

Titus went to San José College

and got a B.A. in 2001.

He went to Yale and got his MFA in 2006.

So when you think about this just 14 years,

to go from being

an art student... Mm-hmm.

...to achieving incredible notoriety.

And he's a young man.

He is just at

the beginning of his career.

So, you know, there's buy, hold, and sell?

Yeah, yeah, yeah. This is hold.

How do you read the subject?

What I love about

Titus's work, um...

And that, really, art that resonates with me

in general is its, its ability to tell stories.

And, like, I've looked at this in so many ways

to try to interpret the, the story.

Obviously, I think it speaks to the experience

of Black Americans here in the United States,

as much of his work does.

I see there's an angel there, as well.

So there's the aspect of religion,

and it's these beautiful faces, stoic faces.

And then there's a car.

I think part of, like, the working-class experience,

but I also could be projecting a lot.

(chuckles) Well, we all bring in

our own experiences when we view a work of art.

And Titus in particular

looks at the canon in art history,

and takes these well-known works of art

and overlays the African American experience.

Mm-hmm.

One of his most famous works

is a scene of the Declaration of Independence,

and Muhammad Ali is standing on the table.

It's interesting how he pulls back the veil

and makes you think about how African Americans

helped to build our country.

Mm-hmm.

And the back story for lots of different eras.

In this case, this is an Annunciation.

Although it wasn't titled when you bought it,

Titus has since entitled the work

"New Annunciation."

It's a collage work, and he found this image

of an early French

19th-century artist

named Amaury-Duval,

and he collaged it in with this wonderful image

of this working woman.

So the angel of the Annunciation

is announcing the God Child.

Mm-hmm.

So, in many ways to me,

I read this as an, almost an adoration of the shepherds.

Mm!

And there are lots of art- historical, classical overlays,

like, this column is used in pre-Renaissance art

as the symbol of the new world order

with the birth of Christ. Mm-hmm.

You have here African American merchants

juxtaposed with working people.

It's an incredibly rich,

multi-layered-- not only art-historically,

but culturally-- image. Mm-hmm.

And I think it's phenomenal.

I think that the value for your work

by Titus Kaphar is about $30,000.

(chuckling) That would be

a good insurance value.

Oh. (laughs)

Because you would need to... (laughing heartily)

You'd have to, you'd have to

pay that to get another one. (laughs)

This is what...

This is what I do when I'm, like, like,

at a, at a loss for words, or nervous.

(laughing)

Okay, okay, wow.

So... This right here?!

(mimics voice breaking): Titus, I love you.

(laughing)

PEÑA: Now that's a "Roadshow" reaction!

Before we go, what do our collectors

have to say about their day with "Antiques Roadshow"?

Finding out kind of the back story and the details

of all these pieces was thrilling for me,

because I didn't know about the history of the lamp.

I didn't know there was a photo

of JFK, Jr., riding Amber Pidgeon.

All of those things kind of complete the story for me.

And that's what I love, I love sharing with people and saying,

"Did you know this was this person's?"

Or, "Did you know this came from

this part of the world?"

So, having that extra information,

that's the real bonus for me.

I'm so proud of coming from Pennsylvania,

and my family's history here, that I just want to preserve it

and make sure that my nieces and nephews and their kids

know all the cool things that our family did

from the time they came here up until their generation.

Thank you so much for coming.

I've had a great day with "Antiques Roadshow," uh,

and learning so much about the history of all these pieces

and the artists.

A lot more about Titus Kaphar, who I've been a fan of,

now I'm even more so of a fan.

I learned about my, my Beatles/Muhammad Ali piece.

Um, and, uh,

and the other Muhammad Ali pieces.

It's exciting. I'm excited to do more as soon

as I can afford to do more. (laughs)

My day with "Roadshow" has been just so enlightening.

I mean, let's face it, as a consumer, I'm clearly a chump.

But beyond that, what really matters

is what I've learned about the items,

and how much more prized they are.

I mean, Devon brought beauty to impeachment

by pointing out the artistry

of the impeachment ticket.

As for that neckerchief from 1888,

I mean, clearly, I'm not doing enough snuff.

And as for Grover--

and I'm calling him Grover--

I don't love him any less.

Even though we still don't really know who he is.

Oh, I had a ball.

Mm-hmm. I learned so much about what we have in our home.

And I only wish we could have, uh, learned more,

because there's so much more stuff,

so you guys gotta come back.

No, you better stay here.

She's a good cook.

(laughing)

And she can sing, too, so you're wonderful.

PEÑA: Stay tuned.

I have a lot of stuff there.

Oh, my God, and the sculpture.

(gasps)

The beautiful sculpture.

This sculpture there...

(speaking indistinctly I should take it...

I'll show one thing, one.

(indistinct chatter) No, no, just one.

About the frame.

Well, you, uh, do...

Well, I hope it's worth over ten-- million, by the way.

Oh, thank God, I was waiting for you to end that sentence.

Yes, all right, take care.

Bye-bye.

That's pretty hilarious.

I like many of the "Roadshow" appraisers.

They're always, they're very natty dressers.

Like, you don't see a lot of vests in everyday television,

but on the "Roadshow," you've got vests,

and handlebar mustache,

a monocle.

Um, so I love the style factor.

There are many handsome appraisers that I immediately,

like, start stalking, and I'm, like...

(scoffs): Married.

Someone had, um, had introduced us not too long ago via email,

and we haven't really spoken.

But in my mind, I'm thinking, "I'm going to email him,

"'Somebody just told me I got a painting that's $30,000!

Thank you, Titus!'"

Probably doesn't want to receive that email from me.

But so I'm going to try to hold myself together. Well...

For reaching out to him.

And I should say this has been prominently

displayed in my Zoom background.

So I've gotten a lot of inquiries online,

and I'm happy now that I can tell people more about it.

♪

PEÑA: Thanks for watching this special episode

of "Antiques Roadshow: Celebrity Edition."

Follow @RoadshowPBS and watch us anytime at pbs.org/antiques

or on the PBS Video app.

See you next time on "Antiques Roadshow."