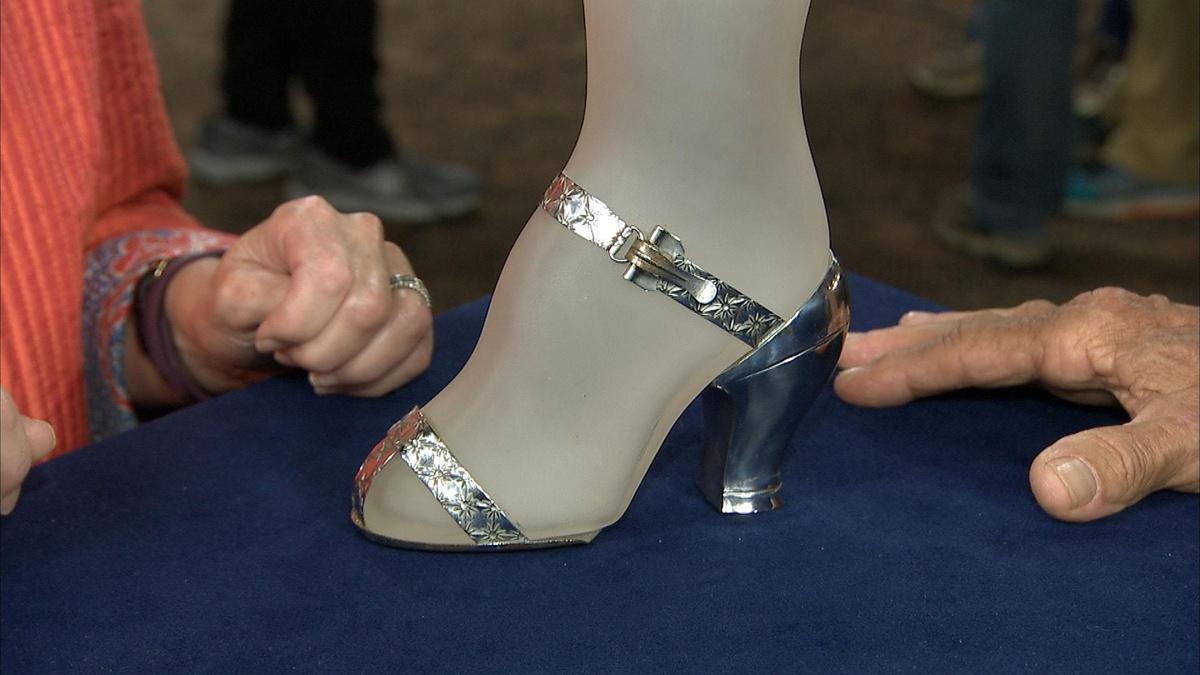 S21 E8 | CLIP
Appraisal: Derby Silver Co. Cocktail Shaker, ca. 1937
Watch Amanda Everard's appraisal of a Derby Silver Co. cocktail shaker, ca. 1937, in Palm Springs Hour 2.
TRANSCRIPT

GUEST: Years ago I was vacationing in Guanajuato, Mexico, and this was in the window of a consignment

shop, and I just couldn't resist it.

They had it priced at $125 in pesos, the equivalent, then.

APPRAISER: Okay, okay.

GUEST: You know, and I was able to get it for 90.

I negotiated with them.

APPRAISER: Well done.

Let's take a little closer look at it.

We have a wonderful cocktail shaker here.

And it actually is marked on the inside.

And it is the Derby Silver Company of Connecticut.

This is probably circa 1937.

And it kind of has that feel to it.

You've got the shoes.

It's just a great-looking piece, and lots of fun.

This is worth $800 to $1,200 at auction.

GUEST: Wow.

APPRAISER: So I think people think it's pretty fun, and...

GUEST: Well, I'm going to keep it.

I'm not... it's a great conversation piece.

APPRAISER: Oh, I bet.

GUEST: I don't mix drinks in it, though-- I'm afraid it's sort of fragile.