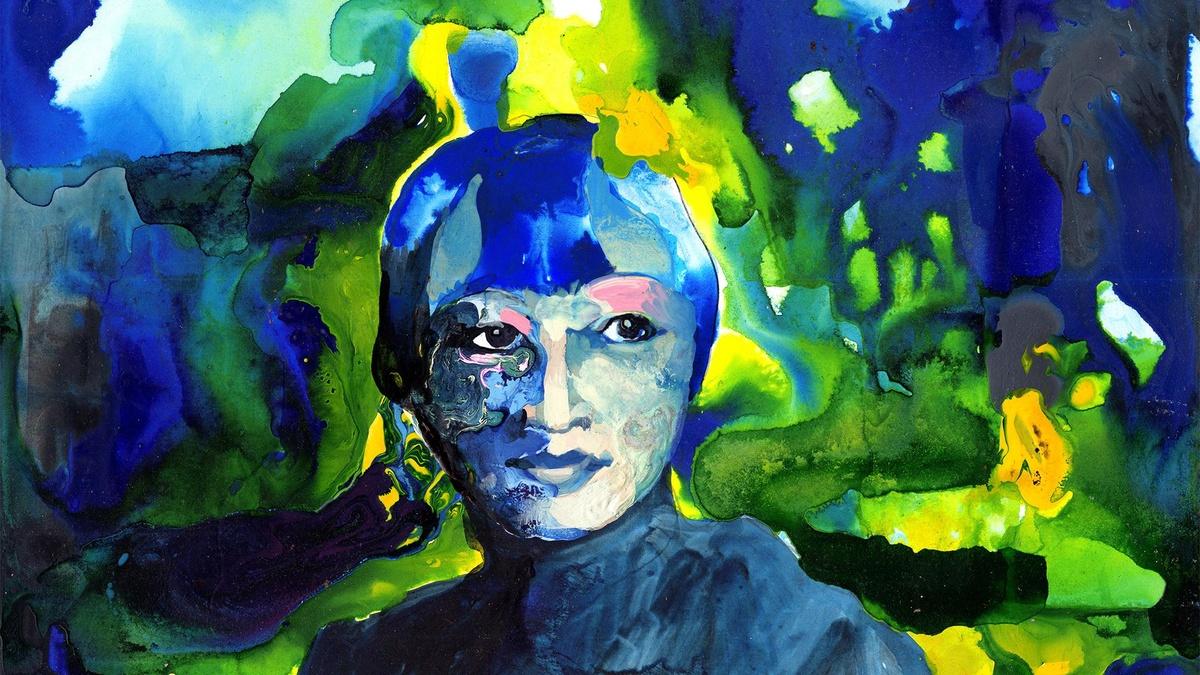 CLIP
Anna May Wong: The first Asian American Movie Star
Anna May Wong, the first Asian American woman movie star, had a long and varied career spanning silent and sound film, stage, radio, and television, while resisting racism and typecasting in Hollywood, and the practice of having white actors in yellow face play the roles of Asian characters.
TRANSCRIPT

Anna May Wong is the most important Asian American actress, performer,

style icon that we have ever had.

1919, Los Angeles, California.

14-year-old Anna May Wong would skip school to go to the movies - and to watch

them being made.

Legend has it that Anna May Wong would hang around Hollywood film sets and that

producers and directors would notice this curious Chinese child there.

"I would worm my way through the crowd and get close to the cameras.

I'd stare at these glamorous individuals... and then I would rush home and do the

scenes I had witnessed, before a mirror."

Anna May Wong was born in 1905 near LA's Chinatown,

where her father ran a laundry shop.

Wong attended a typical elementary school.

She and her older sister Lulu received racial taunts.

"The great game was to gather around my sister and myself and torment us."

Anna May Wong lived during a racially segregated time.

There was real,

nativist sentiment around Chinese migration.

And this resulted in the 1882 Chinese Exclusion Act,

which is the only immigration act to target a group by name.

Despite her family's strong disapproval,

Wong dropped out of high school to pursue a full-time acting career.

"I was determined to give myself ten years to succeed.

I felt the greatest happiness - like a rare flower in fields of sun."

The leading Chinese roles in Hollywood films were played by white actors made up

in yellow face. They would be wearing makeup,

very exaggerated costumes,

and they would have their eyes taped to look more Asian.

It's completely ghastly and horrifying.

That is the Hollywood Wong confronted when she starred, at age 17,

in one of the first technicolor films.

It's a silent film, but in it she's amazingly eloquent.

Her facial expressions. Her ability to weep.

Her feistiness.

Despite this being a demure role in which she dies at the end,

pretty much anybody who saw this was very impressed.

"I drained my emotions trying to live the part out.

I hoped to represent my people worthily."

Wong's talents attracted director and actor Douglas Fairbanks who cast her in

his blockbuster movie, the "Thief Of Baghdad."

She had a crucial role,

however - father disapproval moment - she wore a very scanty costume.

She was at the cutting edge of what you might reveal in a Hollywood film,

and it got her notice all over the world.

Wong began dating white actors and cultivated a public image as a sophisticated

1920s "flapper."

Fashions are changing, skirts are getting shorter, more form fitting.

Anna May Wong's body fit beautifully into those aesthetics.

She's known for her haircut, the Anna May Wong bangs.

Despite her growing fame,

Wong continued to be cast in supporting roles as either 'Madame Butterflies' or

'Dragon Ladies.'

It was a time of anti-miscegenation laws.

So it was next to impossible to have Anna May Wong kiss on screen or marry a

white man.

She really paved the way for me.

As an Asian American woman in the entertainment industry,

there've been times where there are roles that I would like to go out for and

they say they're looking for some other ethnicity or a white girl. I'm

Jenna Ushkowitz and I pursued a career in acting when I was three.

I'm known best for my role as Tina Cohen Chang on Glee.

I've been pigeonholed into these roles where you have to be the sidekick or the

tech nerd.

There are this many roles in film and TV and this many roles for

Asian-Americans, women.

In 1928, Wong reached a breaking point with Hollywood casting practices.

Wong was passed over for the lead role in the movie 'Crimson City' and to add

insult to injury,

was even told to teach the white lead how to use chopsticks.

"There seems little for me in Hollywood, because, rather than real Chinese,

producers prefer Hungarians for Chinese roles.

Pathetic dying seemed to be the best thing I did."

Wong left for Europe.

She starred in a number of movies made in Paris,

Berlin, and London.

She starred in her first play, The Circle of Chalk,

with a young Lawrence Olivier.

So she's getting opportunities in Europe that she didn't before.

When sound films arrived,

Wong became fluent in both German and French,

to perform her roles in three languages.

"Anyone who can speak Chinese can learn any other language."

In Berlin, Wong met rising movie star Marlene Dietrich, and they became friends.

Both women dressed in top hats and tuxedos.

They're both associated with dangerous sexuality,

sexuality,

not necessarily contained by marriage or respectability.

"I was hoping you would take us in to dinner."

After Wong returned to the U.S. in 1931,

they starred together in 'Shanghai Express.'

They play contrasting images of women of ill repute.

"It will be a great day for China when that price is paid."

Wong lives at the end,

so it's a real highlight of her career.

"Don't do anything foolish."

But Hollywood discriminated against Wong again in 1935 when she tried out for

the lead role in the biggest film about China to date,

an adaptation of Pearl Buck's novel, 'The Good Earth.'

Luise Rainer and Paul Muni, both white actors,

ended up as the leads,

and Wong was asked to try out for the only evil character.

She's like, no, I won't do this.

"You are asking me to play the only unsympathetic role in the picture,

featuring an all-American cast portraying Chinese characters...I had to refuse."

She does not sit around and sulk. She says,

'To hell with Hollywood.' She hires her own cinematographer and makes her own

film.

Wong spent 1936 filming a documentary of her travels in China.

"Although I've been to many, many places in the world.

This first and only trip I made to China was the most meaningful."

Returning from China, Wong signed a contract with Paramount Pictures,

and finally got to play some more nuanced roles.

"I can get information that Mr. Lee can't get"

"This picture gives Chinese a break - we have sympathetic parts for a change!

To me that means a great deal."

I was working with Hunter Arnold as a producer of Once On This Island,

which was coming back to Broadway, with a really diverse cast.

It won us a Tony,

which never in my wildest dreams that I ever think I'd have a Tony award.

And I thought about all the younger generations that feel like they have these

skills but can't get a foot in the door.

So Hunter created the Uplift Initiative,

which is for underrepresented producers and has mentored us along the way.

I want to see a show that says,

"we can have four Asian actresses on the show." With inclusivity comes equality

and that to me is where I hope we're headed.

Wong contributed to the war effort before and during World War II,

by auctioning off her movie costumes. Film work was hard to come by,

and she suffered from depression and alcoholism. Having never married,

she lived with her brother in her Santa Monica home.

"Professional life is quiet on all fronts.

One wonders if one is going to work again."

In the 1950s and 60s, Wong appeared in several TV shows.

"That's the last you'll see of Captain Connors."

She picked herself up. She kept going.

She worked in any way she could.

Wong was awarded a star on the Hollywood walk of fame in 1960.

She was to act in the 'Flower Drum Song' - the first major Hollywood film with a

mainly Asian-American cast.

But she died at age 56 of a heart attack after battling cirrhosis of the liver.

She left a legacy of some 60 films.

Anna May Wong had a huge artistic range.

Her ability to survive in a racially segregated and sexist world speaks to how

audiences could see beyond what Hollywood could see.

In Hollywood things are better than they used to be,

but they are nowhere near where they should be.

Yellow face has evolved from the time of Anna May Wong.

But I don't think it's fully gone away yet, and that needs to change.

"Success is not a jewel that you can purchase and keep for your entire life.

On the contrary,

the brightest star can fall down at any time and fade away into dust."