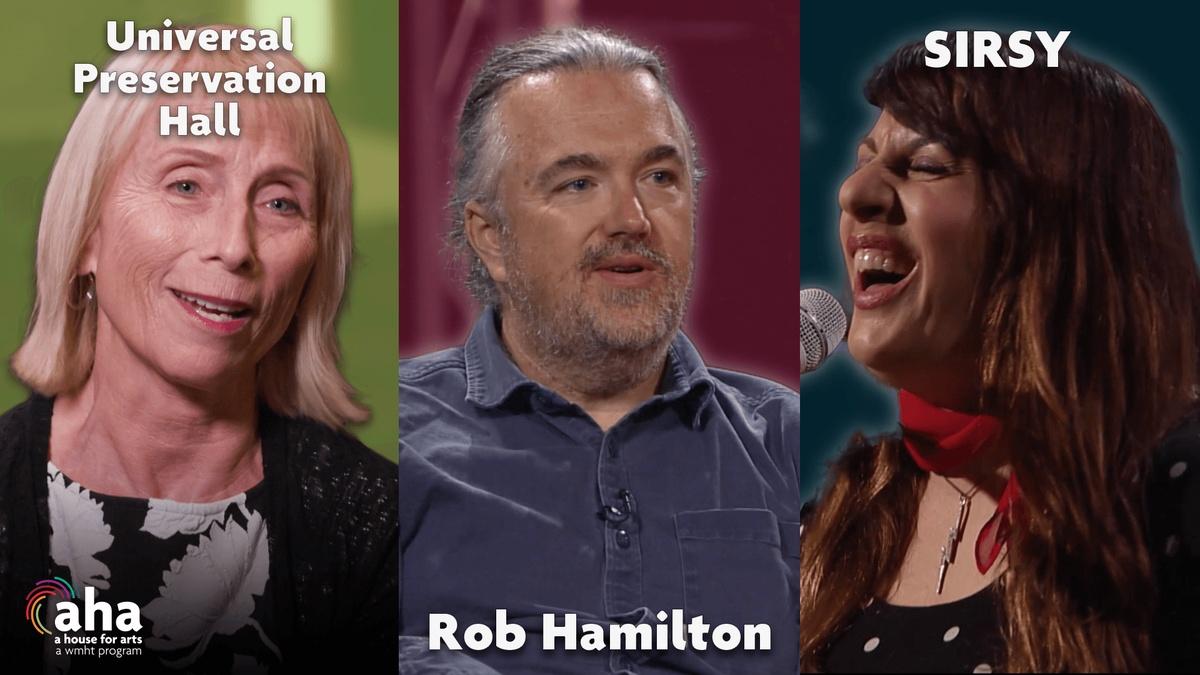 S7 E8 | PREVIEW
AHA! | 708: Preview
Dinosaurs roam the Earth at Universal Preservation Hall in Saratoga Springs. Take a trip with producer Matt Rogowicz and learn more about this interactive exhibit. What does the future of music look like? Lara Ayad speaks with Rob Hamilton, Associate Professor of Music and Media at Rensselaer Polytechnic Institute to find out. Catch a knockout performance of "Like A Drum" and more from SIRSY.
TRANSCRIPT

Dinosaurs roam the earth at Universal Preservation Hall.

Learn about music making from a tech standpoint with Rob

Hamilton. And catch a performance from SIRSY. Coming

up on the next AHA!