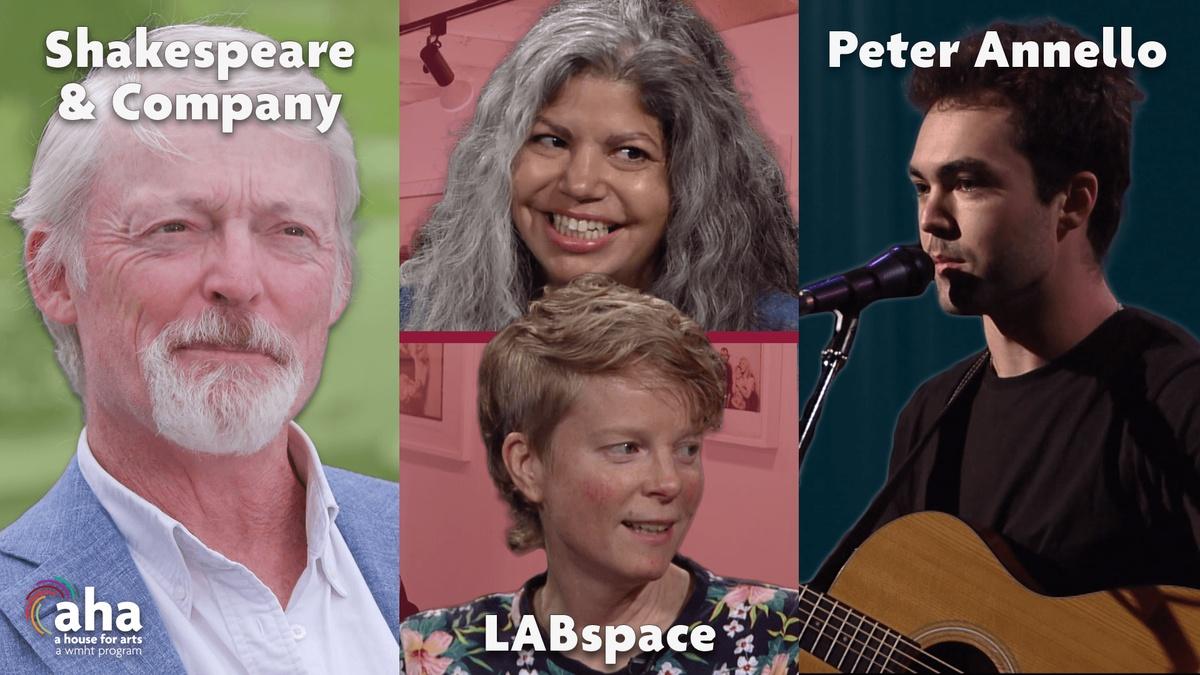 S7 E7 | PREVIEW
AHA! | 707: Preview
Get a look at what's new at Shakespeare and Company in Lenox, Massachusetts. Learn about LABspace's current show, Kurt + Courtney, featuring never-before-seen photos from the collaborative photography duo, Guzman. Peter Annello sings "Lightning" and more at WMHT Studios.
TRANSCRIPT

(gentle music)

(upbeat music)

- [Lara] The Bard is back at Shakespeare and Company.

Julie Torres and Ellen Letcher discuss experiments

and curation at LABspace.

And catch a performance from Peter Annello.

Coming up on the next "AHA! A House for Arts".