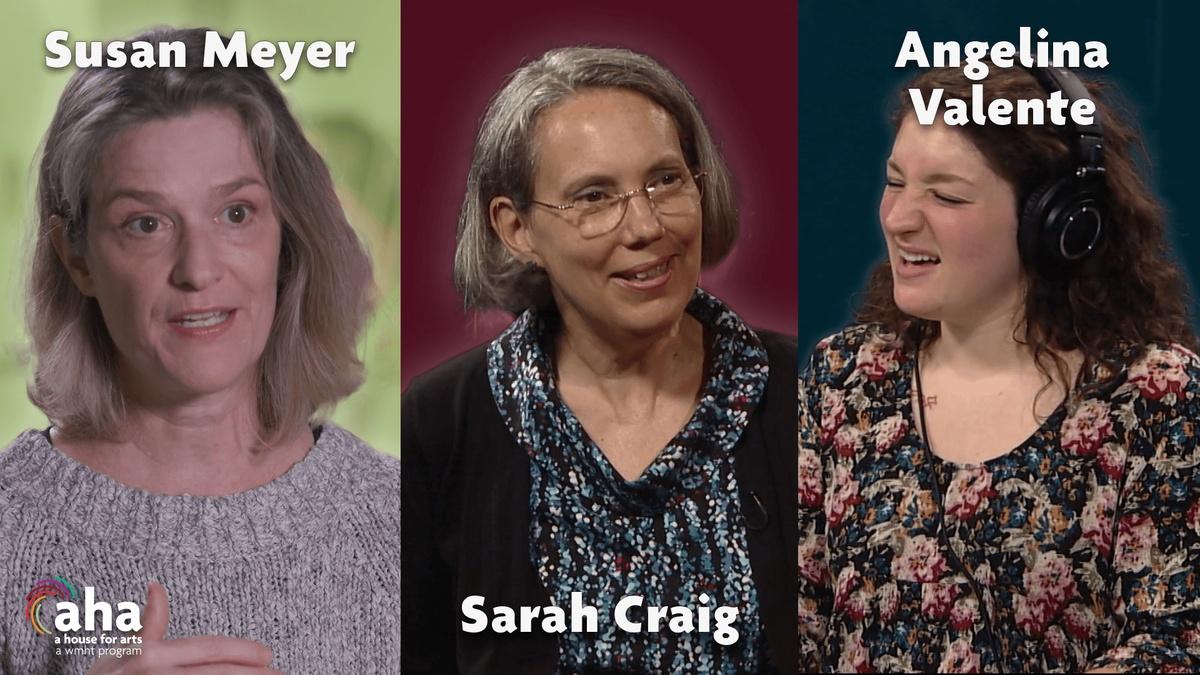 S7 E3 | PREVIEW
AHA! | 703: Preview
Learn how artist Susan Meyer's sculptures are influenced by utopian communities. Caffe Lena's Executive Director, Sarah Craig, shares the impact that Caffe Lena has on the world of live music performance. Musician Angelina Valente performs "Waiting in Line" at WMHT Studios.
TRANSCRIPT

(gentle intro music)

(upbeat music)

- [Lara] Discover a utopian instinct

in the sculptures of Susan Meyer.

Caffè Lena executive director, Sarah Craig,

reveals the power of folk music.

And catch a performance from Angelina Valente.

Coming up on the next "AHA! A House for Arts".