New ALL ARTS Series Spotlights Social Changemakers Shaping Tomorrow's Theater
Get a behind-the-scenes look at some of today's bravest playwrights, directors and performers as they confront the salient issues of our time. Featuring André DeShields, Danny Pudi, Pascale Armand, Andrea Thome, Syndee Winters, Mfoniso Udofia, José Zayas, Sinuhé Padilla, Caitlin Cassidy, Miranda Rose Hall, Nadine Malouf, Zhailon Levingston and Annabelle Gurwitch
&
Synopsis
This new series from ALL ARTS, co-produced by En Garde Arts Artistic Director Anne Hamburger and four-time Emmy winning television producer Jesse Green, highlights new theatrical work by artists using their craft to explore the most important issues we are facing today, from climate change to immigration, homelessness to identity politics. Interviews with playwrights, directors and performers combined with excerpts of new theatrical work in its earliest stages of development, peels back the curtain on the birth of theatrical ideas.
Running Time
• Digital Episodes: 14 minutes
• Broadcast Episodes: 30 minutes
Episode Premieres
• Digital
o Wednesday, February 12 at 12 p.m. – S#!thole Country Clapback
o Wednesday, February 19 at 12 p.m. – Fandango for Butterflies (and Coyotes)
o Wednesday, April 8 at 12 p.m. – A Hill On Which To Drown
o Wednesday, April 15 at 12 p.m. – A Play for the Living in a Time of Extinction
o Wednesday, June 3 at 12 p.m. – Running
o Wednesday, June 10 at 12 p.m. – Lena: A Moment with a Lady
• Broadcast
o Wednesday, February 12 at 8 p.m. – S#!thole Country Clapback & Fandango for Butterflies (and Coyotes)
o TBD – A Hill On Which To Drown & A Play for the Living in a Time of Extinction
o TBD– Running & Lena: A Moment with a Lady
About the Featured Works
S#!thole Country Clapback – Playwright and Tony nominated actress Pascale Armand tells the story of her family's journey to American citizenship from Haiti and the prejudices that plague them.
Written & Performed by Pascale Armand (Eclipsed)
Directed by Patrice Johnson Chevannes
Fandango for Butterflies (and Coyotes) – Inspired by first person narratives with undocumented immigrants from Latin America living in New York who come together on the evening of an ICE raid to seek solace through participating in a fandango (a community celebration of music and dance) and premiering as a live performance on February 10th at La Mama and touring the five boroughs.
Written by Andrea Thome
Directed by José Zayas
Original Music by Sinuhé Padilla
A Hill On Which To Drown – André DeShields performs this stunning new play about an African American man who, on his death bed, leaves his legacy by staking claim to his own history as a gay man.
Written by Kevin R. Free
Directed by Zhailon Levingston
Performed by André De Shields (Tony Award, Hadestown)
A Play for the Living in a Time of Extinction – A new solo performance by Nadine Malouf, a member of the rising young theatre company LubDub Theatre, that grapples with being a human in a time of potential mass extinction.
Written by Miranda Rose Hall
Performed by Nadine Malouf
Running – Danny Pudi, film and television star of the hit series Community, tells a touching identity story about the journey of becoming a new father and how this led him to reconnect with his own.
Written & Performed by Danny Pudi
Directed by Arpita Mukherjee
Lena: A Moment with a Lady – Created by Broadway star Syndee Winters and award-winning playwright Mfoniso Udofia, uses powerful vocals and a rich storyline to share the most pivotal moments in Lena Horne's life.
Written by Mfoniso Udofia
Directed by Logan Vaughn
Music by Andromeda Turre
Performed by Syndee Winters, Kyle Taylor Parker & Dana Watkins
Series Trailer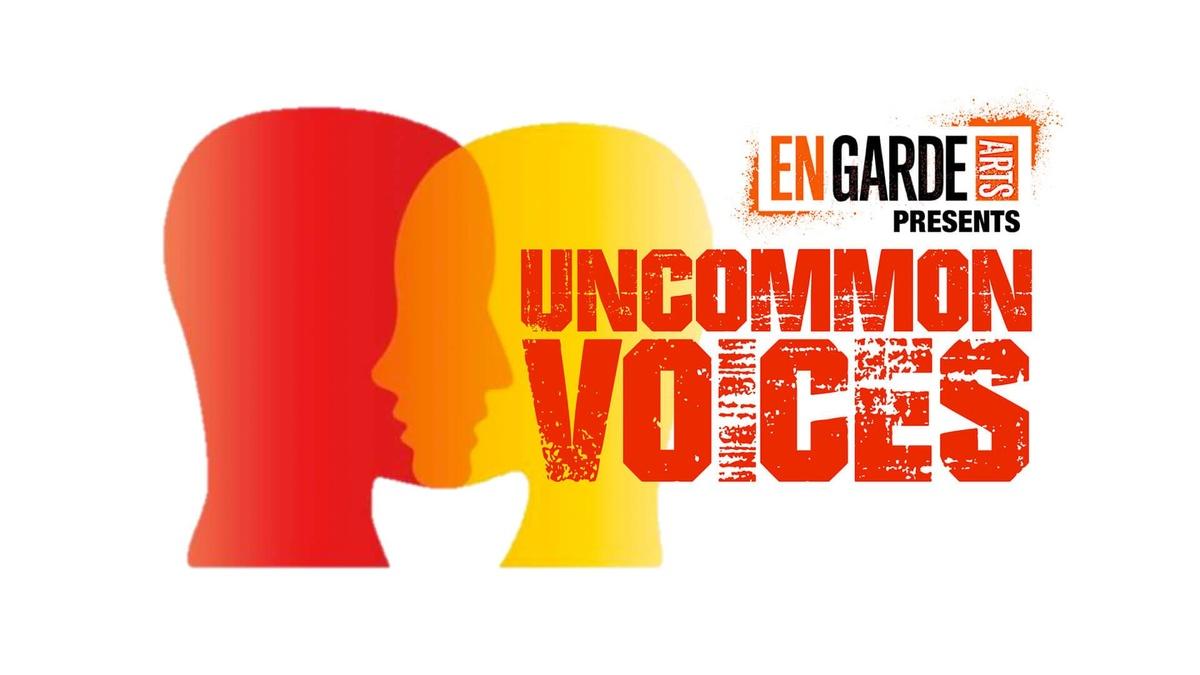 Production Credits
Jesse Green, Longfellow Films and Anne Hamburger, Artistic Director, En Garde Arts are Executive Producers. Jesse Green is Director.
For ALL ARTS Elizabeth Svokos is Multimedia Producer. Kristy Geslain is Senior Producer. Joe Harrell is Senior Director. Diane Masciale and Neal Shapiro are Executives in Charge.
About ALL ARTS
ALL ARTS is breaking new ground as the premier destination for inspiration, creativity and art of all forms. This new arts and culture hub is created by WNET, the parent company of New York's PBS stations. With the aim of being accessible to viewers everywhere, ALL ARTS programming – from digital shorts to feature films – is available online nationwide through allarts.org, the free ALL ARTS app on all major streaming platforms, and @AllArtsTV on YouTube, Facebook, Instagram, and Twitter. New York area TV viewers can also watch the 24/7 broadcast channel. For all the ways to watch, visit allarts.org/everywhere.
Leadership support for ALL ARTS is generously provided by Jody and John Arnhold, Sue and Edgar Wachenheim III, the Kate W. Cassidy Foundation, The Andrew W. Mellon Foundation, Rosalind P. Walter, and The Agnes Varis Trust.
About WNET
WNET is America's flagship PBS station: parent company of New York's THIRTEEN and WLIW21 and operator of NJTV, the statewide public media network in New Jersey. Through its new ALL ARTS multi-platform initiative, its broadcast channels, three cable services (THIRTEEN PBSKids, Create, and World), and online streaming sites, WNET brings quality arts, education, and public affairs programming to more than five million viewers each week. WNET produces and presents a wide range of acclaimed PBS series, including Nature, Great Performances, American Masters, PBS NewsHour Weekend, and the nightly interview program Amanpour and Company. In addition, WNET produces numerous documentaries, children's programs, and local news and cultural offerings, as well as multi-platform initiatives addressing poverty and climate. Through THIRTEEN Passport and WLIW Passport, station members can stream new and archival THIRTEEN, WLIW, and PBS programming anytime, anywhere.
About En Garde Arts
Founded by Anne Hamburger, En Garde Arts is a nationally recognized not for profit theatrical production company whose central purpose is to commission and produce theatre with social change at its core. Its upcoming production Fandango for Butterflies (and Coyotes) is premiering at La Mama on February 10th and touring all five boroughs followed by a tour across the country. Written by Andrea Thome with direction by Jose Zayas and music composed and performed by Sinuhé Padilla, it tells the story of undocumented immigrants coming together on the night of an ICE raid in New York City. In 2019 En Garde launched a new series called Uncommon Voices where developmental readings are presented once a month in front of a live audience. For more information go to: engardearts.org
About Jesse Green, Longfellow Films
Jesse Green is a four-time Emmy Award-winning television producer, filmmaker, and director with nearly two decades of experience in the entertainment industry. Production credits include Cash Cab, Rachael Ray, Dr. Phil and Broadway Sandwich. His production company, Longfellow Films, was founded in 2017. For more information go to: longfellowfilms.com
###