Broadway stars deliver Carole King Classics live from the Tilles Center
Premieres Sunday, March 3 at 8 p.m. on ALL ARTS  
Synopsis:
Hear your favorite Carole King classics and discover a few hidden gems in Beyond Beautiful, a one-night-only concert from Long Island's Tilles Center. Enjoy special access to the rehearsal room and hear interviews with the show's stars. Featuring Broadway talent such as Tony Award-winning music director and conductor Ted Sperling, Alysha Umphress ("On The Town") and Clarke Thorell ("My Fair Lady").
Notable Talent:
Ted Sperling – Beyond Beautiful Co-Creator, Vocals, Keyboard, Violin
Noah Waxman – Beyond Beautiful Co-Creator
Jeffrey Klitz – Musical Director, Piano
Alysha Umphress – Vocals
Clarke Thorell – Vocals
Becca Ayers – Vocals, Guitar
Melody Betts – Vocals
Carole King Songs Featured:
"Up on the Roof"
"Tapestry"
"I Feel the Earth Move"
"It's Too Late"
"Way Over Yonder"
"One Fine Day"
"Chains"
"The Loco-Motion"
"No Easy Way Down"
"Pleasant Valley Sunday"
"Will You Love Me Tomorrow"
"(You Make Me Feel Like) A Natural Woman"
"Crying in the Rain"
"Where You Lead"
"You've Got a Friend"
Series Overview:
The Set List delivers the best in live musical performance with an eclectic lineup of talent. From Broadway to reggae and everything in between, there's something for everyone in this ALL ARTS flagship musical series. Featuring the work of established legends like Carole King, you'll also hear from emerging talent like jazz singer Jazzmeia Horn, global ensemble Mwenso & The Shakes, rapper Topaz Jones and reggae artist Tarrus Riley.
Run Time: 1 hour
Production Credits:
The Set List: Beyond Beautiful is a production of WLIW LLC for WNET. Ally Gimbel is Executive Producer. Anna Campbell is Producer. For ALL ARTS, Ally Gimbel is Senior Producer, Joe Harrell is Senior Director, and Diane Masciale is Executive in Charge. Special thanks to the Tilles Center for Performing Arts at LIU Post.
Underwriters:
Leadership support for ALL ARTS is generously provided by Jody and John Arnhold, Sue and Edgar Wachenheim III, the Kate W. Cassidy Foundation, The Andrew W. Mellon Foundation, Rosalind P. Walter, and The Agnes Varis Trust.
Trailer: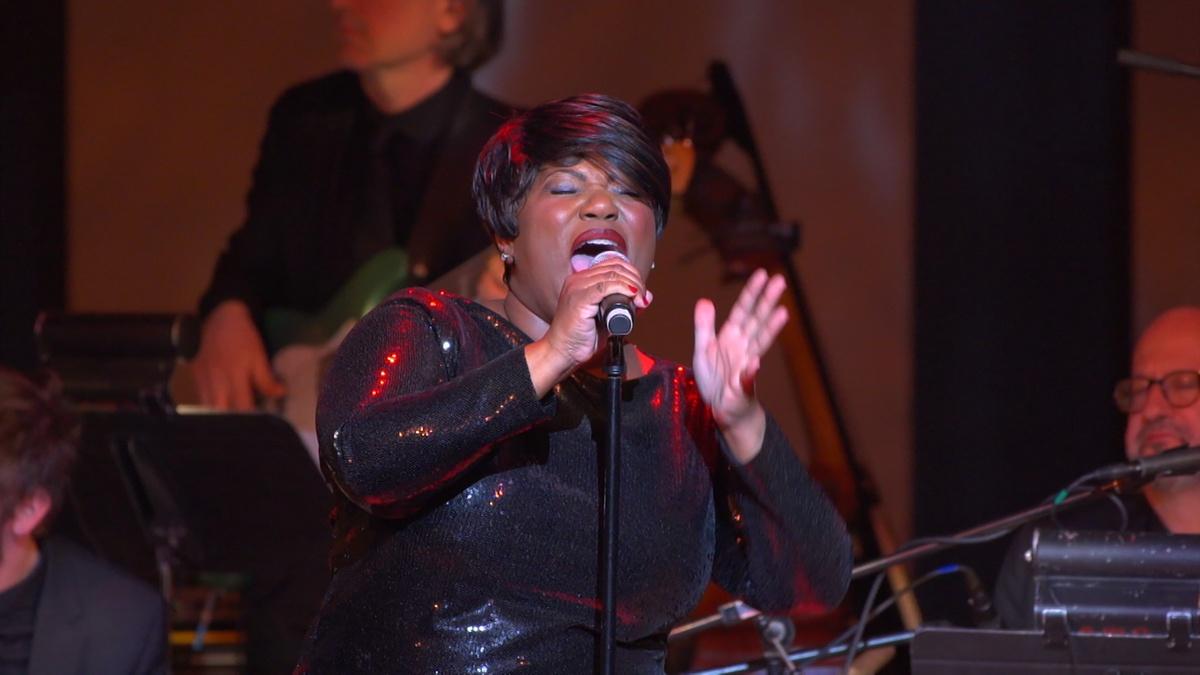 ###
About ALL ARTS
Powered by public media and supported by an arts-minded community, ALL ARTS is a single place for everything that makes your heart beat, your mind expand and your spirit explore. From the stories behind the art, to smart conversations with foremost experts and in-depth investigations that open doors to the world of art in all its forms, ALL ARTS is for artists and art lovers of all ages. ALL ARTS is currently accessible on the Web, Facebook, Twitter and Instagram, and streaming apps on iOS and Android smartphones and tablets, Roku, Apple TV, and Amazon Fire TV.
About WNET
WNET is America's flagship PBS station: parent company of New York's THIRTEEN and WLIW21 and operator of NJTV, the statewide public media network in New Jersey. Through its new ALL ARTS multi-platform initiative, its broadcast channels, three cable services (THIRTEEN PBSKids, Create and World) and online streaming sites, WNET brings quality arts, education and public affairs programming to more than five million viewers each month. WNET produces and presents a wide range of acclaimed PBS series, including Nature, Great Performances, American Masters, PBS NewsHour Weekend, and the nightly interview program Amanpour and Company. In addition, WNET produces numerous documentaries, children's programs, and local news and cultural offerings, as well as multi-platform initiatives addressing poverty and climate. Through THIRTEEN Passport and WLIW Passport, station members can stream new and archival THIRTEEN, WLIW and PBS programming anytime, anywhere.