ALL ARTS honors International Holocaust Remembrance Day with a new episode of House Seats featuring Ed Asner and Tovah Feldshuh in a concert reading of Jeff Cohen's The Soap Myth, presented by Burke Cohen Entertainment, Center for Jewish History and YIVO Institute for Jewish Research
Synopsis
Award-winning actors Ed Asner and Tovah Feldshuh star alongside Ned Eisenberg and Liba Vaynberg in a concert reading of The Soap Myth, a powerful play about survival, memory, and truth. Set more than fifty years after WWII, a young Jewish reporter grapples with different versions of the same story – did the Nazis make soap from the corpses of murdered Jews? The Soap Myth dramatizes the painful confrontation between survivors, scholars, and Holocaust deniers, and questions who has the right to write history.
Running Time: 90 minutes
Cast
Ed Asner – Milton Saltzman
Tovah Feldshuh – Esther Feinman/Brenda Goodsen
Ned Eisenberg – Comic/Daniel Silver/Smirnov/Mazur/Neely
Liba Vaynberg – Annie Blumberg
Written by: Jeff Cohen
Directed for the Stage by: Pam Berlin
Directed for Television by: Annie Benjamin 
Series Overview
House Seats brings you front row center to the best in live theater performance. With performances, exclusive back-stage access and in-depth artist interviews, House Seats is your ticket to the very best of all things theater. Episodes include a star-studded performance of "Antigone in Ferguson," a powerful fusion of Sophocles' tragedy, live music and community discussion; and "Prinze," a one-man show about the life of the late actor and comedian Freddie Prinze. 
Embeddable Trailer: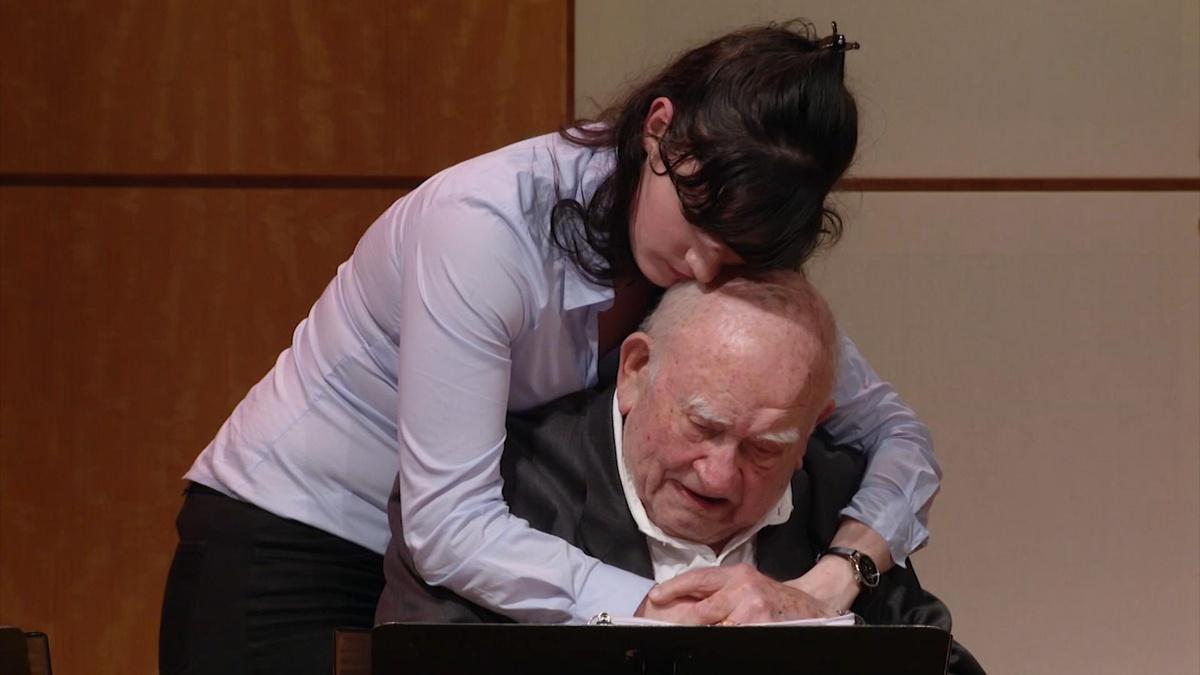 Production Credits
House Seats: The Soap Myth is an ALL ARTS original and a production of WLIW LLC for WNET. Kristy Geslain is Executive Producer. Anna Campbell is Producer. Darren Peister is Editor.
For Burke Cohen Entertainment Jeff Cohen and Jimmy Burke are Partners.
For Center for Jewish History Bernard Michaels is CEO/President Center for Jewish History. Jonathan Brent is Executive Director/CEO YIVO Institute for Jewish Research. Stefanie Halpern is Acting Director YIVO Archives/YIVO Institute for Jewish Research. Judy Greenspan is Director of Public Programming.
For ALL ARTS Kristy Geslain is Senior Producer. Joe Harrell is Senior Director. Diane Masciale and Neal Shapiro are Executives in Charge.
About ALL ARTS
ALL ARTS is breaking new ground as the premier destination for inspiration, creativity and art of all forms.  This new arts and culture hub is created by WNET, the parent company of New York's PBS stations. With the aim of being accessible to viewers everywhere, ALL ARTS programming – from digital shorts to feature films – is available online nationwide through allarts.org, the free ALL ARTS app on all major streaming platforms, and @AllArtsTV on YouTube, Facebook, Instagram, and Twitter. New York area TV viewers can also watch the 24/7 broadcast channel. For all the ways to watch, visit allarts.org/everywhere.
Leadership support for ALL ARTS is generously provided by Jody and John Arnhold, Sue and Edgar Wachenheim III, the Kate W. Cassidy Foundation, The Andrew W. Mellon Foundation, Rosalind P. Walter, and The Agnes Varis Trust.
About WNET
WNET is America's flagship PBS station: parent company of New York's THIRTEEN and WLIW21 and operator of NJTV, the statewide public media network in New Jersey. Through its new ALL ARTS multi-platform initiative, its broadcast channels, three cable services (THIRTEEN PBSKids, Create, and World), and online streaming sites, WNET brings quality arts, education, and public affairs programming to more than five million viewers each week. WNET produces and presents a wide range of acclaimed PBS series, including Nature, Great Performances, American Masters, PBS NewsHour Weekend, and the nightly interview program Amanpour and Company. In addition, WNET produces numerous documentaries, children's programs, and local news and cultural offerings, as well as multi-platform initiatives addressing poverty and climate. Through THIRTEEN Passport and WLIW Passport, station members can stream new and archival THIRTEEN, WLIW, and PBS programming anytime, anywhere. 
About Center for Jewish History
Illuminating history, culture, and heritage, the Center for Jewish History is home to five partner organizations: the American Jewish Historical Society, the American Sephardi Federation, the Leo Baeck Institute, Yeshiva University Museum, and the YIVO Institute for Jewish Research. The partners' extraordinary archival collections span 5,000 years and include more than 5 miles of archival documents (in dozens of languages and alphabet systems), more than 500,000 volumes, as well as thousands of artworks, textiles, ritual objects, recordings, films, and photographs. A Smithsonian Affiliate, the Center for Jewish History is also home to the Lillian Goldman Reading Room, Ackman & Ziff Family Genealogy Institute, the David Berg Rare Book Room and the Collection Management & Conservation Wing.
About YIVO
The YIVO Institute for Jewish Research is dedicated to the preservation and study of the history and culture of East European Jewry worldwide. For nearly a century, YIVO has pioneered new forms of Jewish scholarship, research, education, and cultural expression. Our public programs and exhibitions, as well as online and on-site courses, extend our global outreach and enable us to share our vast resources. The YIVO Archives contains more than 23 million unique items and YIVO's Library has over 400,000 volumes—the single largest resource for such study in the world.
###
Download Images