A theatrical tribute to 1970s comedian Freddie Prinze
Synopsis:
In House Seats: Prinze The One Man Show, actor Jose Sonera depicts the life of comedian Freddie Prinze, the 1970s comedian who quickly rose to fame and whose life ended all too soon. ALL ARTS captured Sonera's 1.5 hour performance at the Kraine Theater and is airing the show in its entirety on broadcast, streaming services and at allarts.org.
About House Seats:
With performances, exclusive back-stage access and in-depth artist interviews, House Seats is your ticket to the very best of all things theater. Episodes include a star-studded performance of "Antigone in Ferguson," a powerful fusion of Sophocles' tragedy, live music and community discussion; and "Prinze," a one-man show about the life of the late actor and comedian Freddie Prinze.
About Jose Sonera
Jose Sonera is an actor & writer born and raised in the Hell's Kitchen area of NYC. He is a theatre alumni from LaGuardia High School of the Performing Arts, Lehman College (B.A.) and Brooklyn College (M.F.A.). He has appeared on NBC's Law & Order, SiTV's Unacceptable Behavior and has toured with the National Theatre of the Performing Arts in Don Quixote de la Mancha and Dandelion's Much Ado About Nothing. Recently, he has written and performed in "Prinze," showcasing the life of his comedic idol, the late Freddie Prinze Sr. It has been his lifelong goal to tell the story of this forgotten iconic legend responsible for paving the way for so many Latinos in Hollywood.
Trailer: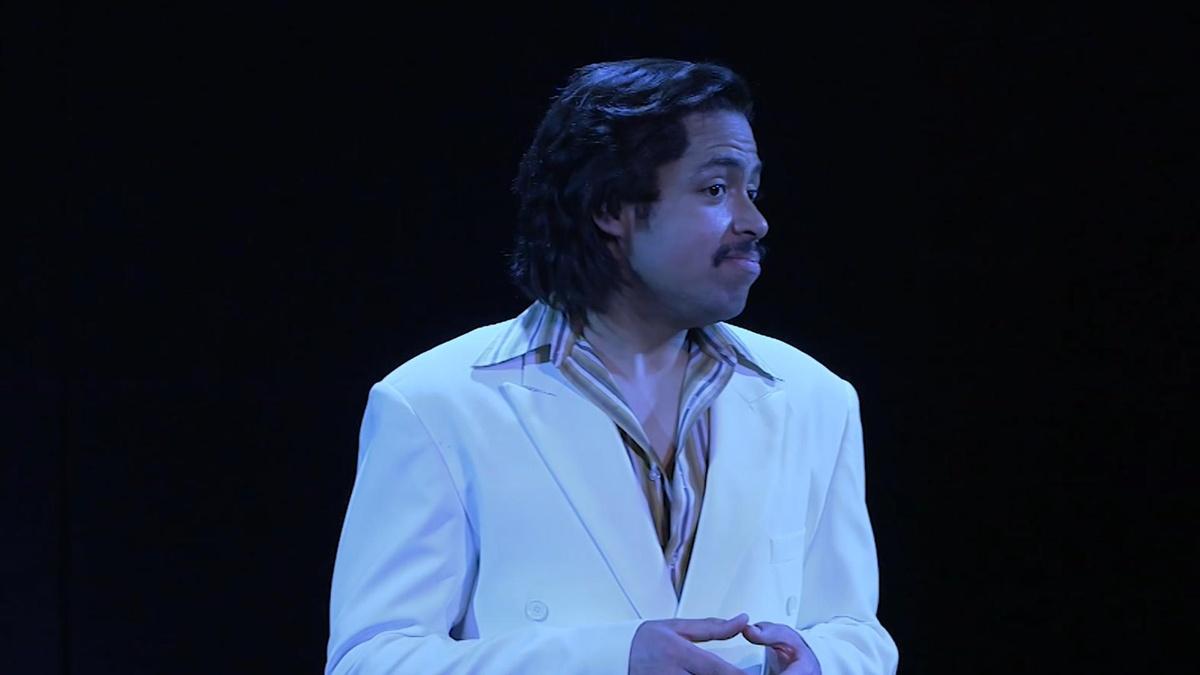 Series Page: https://allarts.org/programs/house-seats/
New York Area Channel Listings
Digital Antenna: 21.4
Comcast: 958/1156
Optimum: 144
Spectrum: 1276
Verizon Fios: SD 497/HD 498
About ALL ARTS
Powered by public media and supported by an arts-minded community, ALL ARTS is a single place for everything that makes your heart beat, your mind expand and your spirit explore. From the stories behind the art, to smart conversations with foremost experts and in-depth investigations that open doors to the world of art in all its forms, ALL ARTS is for artists and art lovers of all ages. ALL ARTS is currently accessible on the Web, Facebook, Twitter and Instagram, and streaming apps on iOS and Android smartphones and tablets, Roku, Apple TV, and Amazon Fire TV.
Leadership support for ALL ARTS is generously provided by Jody and John Arnhold, Sue and Edgar Wachenheim III, the Kate W. Cassidy Foundation, The Andrew W. Mellon Foundation, Rosalind P. Walter, and The Agnes Varis Trust.
About WNET
WNET is America's flagship PBS station: parent company of New York's THIRTEEN and WLIW21 and operator of NJTV, the statewide public media network in New Jersey. Through its new ALL ARTS multi-platform initiative, its broadcast channels, three cable services (THIRTEEN PBSKids, Create and World) and online streaming sites, WNET brings quality arts, education and public affairs programming to more than five million viewers each month. WNET produces and presents a wide range of acclaimed PBS series, including Nature, Great Performances, American Masters, PBS NewsHour Weekend, and the nightly interview program Amanpour and Company. In addition, WNET produces numerous documentaries, children's programs, and local news and cultural offerings, as well as multi-platform initiatives addressing poverty and climate. Through THIRTEEN Passport and WLIW Passport, station members can stream new and archival THIRTEEN, WLIW and PBS programming anytime, anywhere.
###