ALL ARTS to launch a new series exploring the role of museums and cultural spaces in current social issues like immigration, transportation, mass incarceration and Black spaces in partnership with Museum Hue's Creative Director Stephanie Johnson-Cunningham 
Premieres Wednesday, April 22 at 12 p.m. on the ALL ARTS
Synopsis
On Display premieres Wednesday, April 22 at 12 p.m. on the ALL ARTS free streaming app, YouTube, Facebook and allarts.org.
The new series highlights how museum professionals, cultural workers and artists are pushing boundaries to respond to current social issues and the critical ways museums help shape, define and preserve today for the future. Host and series producer Stephanie Johnson-Cunningham facilitates intimate dialogues addressing immigration, transportation, incarceration and Black spaces at institutions including:
Weeksville Heritage Center
Tenement Museum
New-York Historical Society
Eastern State Penitentiary
New York Transit Museum
The Drawing Center
Black Gotham Experience
The Center for Anti-Violence Education
Episode Premiere Dates and Descriptions:
On Display: Immigration – Wednesday, April 22 at 12 p.m.
This episode on Immigration gives past and present historical context to the issue of immigration through visits to the Tenement Museum and New-York Historical Society. Both of these institutions highlight the importance of the immigration story of the past and present.
On Display: Mass Incarceration – Wednesday, April 29 at 12 p.m.
This episode explores Mass Incarceration through the lens of Philadelphia's Eastern State Penitentiary and an exhibit of artwork by incarcerated artists at The Drawing Center in SoHo.
On Display: Transportation – Wednesday, May 6 at 12 p.m.
This episode explores transportation through a visit to the New York Transit Museum and an intimate conversation at The Center for Anti-Violence Education about the Swipe It Forward movement.
On Display: Black Spaces – Wednesday, May 13 at 12 p.m.
This episode explores Black Spaces through conversations at Weeksville Heritage Center, a multidisciplinary museum preserving the history of the 19th century free black community of Weeksville, Brooklyn, Black Gotham Experience, a media company using interactive walks, talks, events and art to illustrate the impact of the African Diaspora.
Episode Run Time: 14 minutes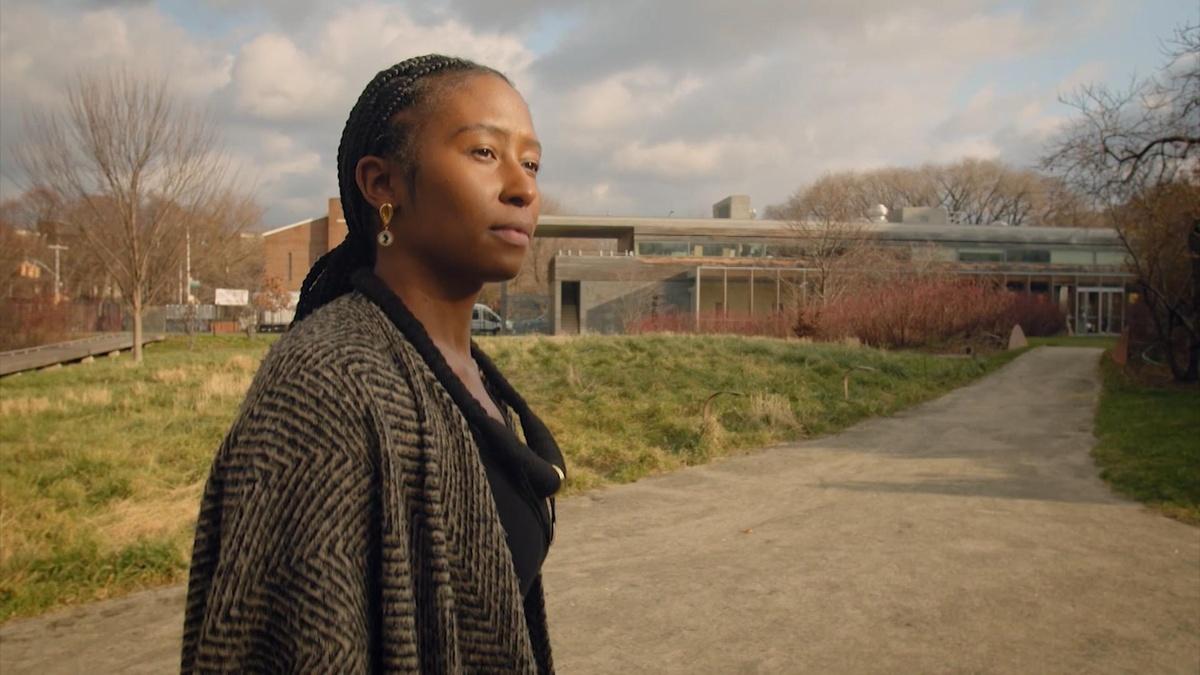 Production Credits
On Display is a production of WLIW LLC for WNET. Stephanie Johnson-Cunningham is Producer and Host.
For ART DOCS, Guto Barra and Tatiana Issa are Supervising Producers. Peter DiMario is Producer.  Ricardo Lerman is Editor and Writer.
For ALL ARTS, Elizabeth Svokos is Producer. Kristy Geslain is Senior Producer. Joe Harrell is Senior Director. Diane Masciale and Neal Shapiro are Executives in Charge.
About ALL ARTS
ALL ARTS is breaking new ground as the premier destination for inspiration, creativity and art of all forms.  This new arts and culture hub is created by WNET, the parent company of New York's PBS stations. With the aim of being accessible to viewers everywhere, ALL ARTS programming – from digital shorts to feature films – is available online nationwide through allarts.org, the free ALL ARTS app on all major streaming platforms, and @AllArtsTV on YouTube, Facebook, Instagram, and Twitter. New York area TV viewers can also watch the 24/7 broadcast channel. For all the ways to watch, visit allarts.org/everywhere.
Leadership support for ALL ARTS is generously provided by Jody and John Arnhold, Sue and Edgar Wachenheim III, the Kate W. Cassidy Foundation, The Andrew W. Mellon Foundation, Rosalind P. Walter, and The Agnes Varis Trust.
About WNET
WNET is America's flagship PBS station: parent company of New York's THIRTEEN and WLIW21 and operator of NJTV, the statewide public media network in New Jersey. Through its new ALL ARTS multi-platform initiative, its broadcast channels, three cable services (THIRTEEN PBSKids, Create, and World), and online streaming sites, WNET brings quality arts, education, and public affairs programming to more than five million viewers each week. WNET produces and presents a wide range of acclaimed PBS series, including Nature, Great Performances, American Masters, PBS NewsHour Weekend, and the nightly interview program Amanpour and Company. In addition, WNET produces numerous documentaries, children's programs, and local news and cultural offerings, as well as multi-platform initiatives addressing poverty and climate. Through THIRTEEN Passport and WLIW Passport, station members can stream new and archival THIRTEEN, WLIW, and PBS programming anytime, anywhere.
###