A new ALL ARTS series highlighting artistic creators redefining their fields through works that challenge expected norms. Episodes will highlight Heartbeat Opera, Anthony Roth Costanzo, Rafael Colon, Chinatown Art Brigade, Studio Museum in Harlem, Penny Arcade and more.
Premiering Thursday, October 31, Box Burners, a new ALL ARTS digital series, will explore artists whose work is innovative and so outside the box, they've burned the box. The premiere episode will feature the theatrical opera company Heartbeat Opera and be followed on Thursday, November 21 with Rafael Colon. The series will return in the new year with monthly episodes on the last Thursday of each month. Other "box burners" that will be featured include Anthony Roth Costanzo, The Studio Museum in Harlem and Chinatown Art Brigade.
Episode Lineup and Premiere Dates:
Thursday October 31
Box Burners: Heartbeat Opera
Heartbeat Opera takes a 400-year-old art form out of its box – 6-inch heels required. Join the cast and crew of Heartbeat's annual drag opera extravaganza – this one titled, "Dragus Maximus." Artists, writers, producers and performers of the young opera company are encouraged to examine traditional boundaries and flex their creative muscles, all to excite new and old opera audiences alike.
Thursday November 21
Box Burners: Rafael Colon
When Lenore Grossman developed an illness which required hiring a trainer, Rafael Colón answered the call. Through time, Lenore came to realize where his true passions were. "Rafael saw himself as a lover of art," Grossman says, "but I saw him as an artist." Watch as this Marine-turned-artist bends the rules of what constitutes a canvas and finds support in unexpected places.
Thursday January 30, 2020
Box Burners: Wayfinding in Harlem
In 2018, The Studio Museum in Harlem closed its longtime home to begin construction on a new building. In the absence of a permanent gallery, the museum launched in Harlem, a site-specific series that brings art directly to the community through displays in public spaces, libraries and parks. Conceptual artist Chloë Bass guides St. Nicholas Park on a wayfinding journey.
Thursday February 27, 2020
Box Burners: Glass Handel
Thursday March 26, 2020
Box Burners: Chinatown Art Brigade
Trailer: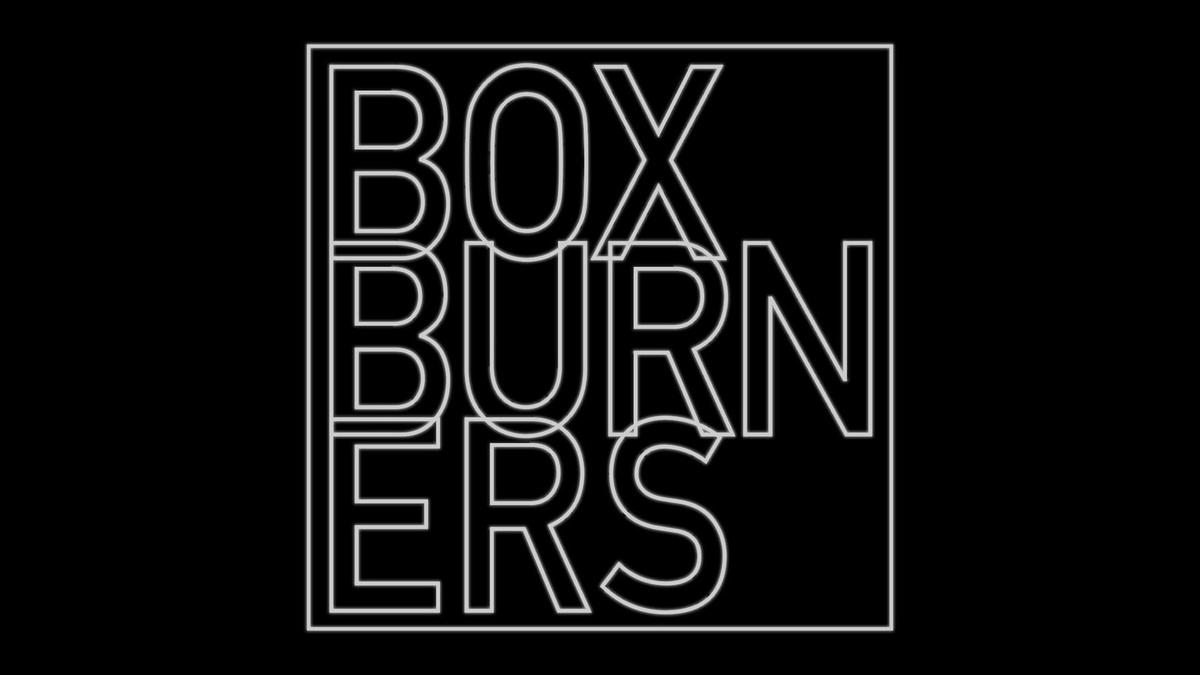 Box Burners is an ALL ARTS Original Production. Elizabeth Svokos is Series Producer.
For ALL ARTS Kristy Geslain is Senior Producer. Joe Harrell is Senior Director. Diane Masciale is Executive in Charge.
About ALL ARTS
Powered by public media and supported by an arts-minded community, ALL ARTS is a single place for everything that makes your heart beat, your mind expand and your spirit explore. From the stories behind the art, to smart conversations with foremost experts and in-depth investigations that open doors to the world of art in all its forms, ALL ARTS is for artists and art lovers of all ages. ALL ARTS is currently accessible on the Web, Facebook, Twitter and Instagram, and streaming apps on iOS and Android smartphones and tablets, Roku, Apple TV, and Amazon Fire TV.
Leadership support for ALL ARTS is generously provided by Jody and John Arnhold, Sue and Edgar Wachenheim III, the Kate W. Cassidy Foundation, The Andrew W. Mellon Foundation, Rosalind P. Walter, and The Agnes Varis Trust.
About WNET
WNET is America's flagship PBS station: parent company of New York's THIRTEEN and WLIW21 and operator of NJTV, the statewide public media network in New Jersey. Through its new ALL ARTS multi-platform initiative, its broadcast channels, three cable services (THIRTEEN PBSKids, Create, and World), and online streaming sites, WNET brings quality arts, education, and public affairs programming to more than five million viewers each week. WNET produces and presents a wide range of acclaimed PBS series, including Nature, Great Performances, American Masters, PBS NewsHour Weekend, and the nightly interview program Amanpour and Company. In addition, WNET produces numerous documentaries, children's programs, and local news and cultural offerings, as well as multi-platform initiatives addressing poverty and climate. Through THIRTEEN Passport and WLIW Passport, station members can stream new and archival THIRTEEN, WLIW, and PBS programming anytime, anywhere.
###
Download Images
Box Burners: Wayfinding in Harlem; Chloë Bass: Wayfinding
On View at St. Nicholas Park, September 28, 2019–September 27, 2020
Organized by Legacy Russell, Associate Curator, Exhibitions, and is an inHarlem project,
presented by The Studio Museum in Harlem in partnership with St. Nicholas Park and NYC Parks. Photo: SaVonne Anderson

Box Burners: Wayfinding in Harlem; Chloë Bass: Wayfinding
On View at St. Nicholas Park, September 28, 2019–September 27, 2020
Organized by Legacy Russell, Associate Curator, Exhibitions, and is an inHarlem project,
presented by The Studio Museum in Harlem in partnership with St. Nicholas Park and NYC Parks. Photo: SaVonne Anderson

Box Burners: Wayfinding in Harlem; Chloë Bass: Wayfinding
On View at St. Nicholas Park, September 28, 2019–September 27, 2020
Organized by Legacy Russell, Associate Curator, Exhibitions, and is an inHarlem project,
presented by The Studio Museum in Harlem in partnership with St. Nicholas Park and NYC Parks. Photo: Scott Rudd

Box Burners: Wayfinding in Harlem; Chloë Bass: Wayfinding
On View at St. Nicholas Park, September 28, 2019–September 27, 2020
Organized by Legacy Russell, Associate Curator, Exhibitions, and is an inHarlem project,
presented by The Studio Museum in Harlem in partnership with St. Nicholas Park and NYC Parks. Photo: Scott Rudd

Box Burners: Wayfinding in Harlem; Chloë Bass: Wayfinding
On View at St. Nicholas Park, September 28, 2019–September 27, 2020
Organized by Legacy Russell, Associate Curator, Exhibitions, and is an inHarlem project,
presented by The Studio Museum in Harlem in partnership with St. Nicholas Park and NYC Parks. Photo: Scott Rudd

Box Burners: Wayfinding in Harlem; Chloë Bass: Wayfinding
On View at St. Nicholas Park, September 28, 2019–September 27, 2020
Organized by Legacy Russell, Associate Curator, Exhibitions, and is an inHarlem project,
presented by The Studio Museum in Harlem in partnership with St. Nicholas Park and NYC Parks. Photo: Scott Rudd