The legendary and beloved composer and lyricist Stephen Sondheim died at age 91 on Friday, Nov. 26. He leaves behind over a dozen musicals and legions of devotees.
He began collecting Tony Awards with his music and lyrics for "A Funny Thing Happened on the Way to the Forum," named Best Musical in 1962. Earlier in November, Sondheim attended a preview of the Broadway revival of his classic "Company" (1970), starring Patti LuPone and Katrina Lenk, and the opening of Off-Broadway revival of "Assassins" (1990), an ensemble work by Classic Stage Company.
Sign up for our newsletter
Though he was frailer with age, Sondheim's death was unexpected. Spontaneous tributes quickly formed, in piano bars across the country and at Times Square, the heart of Broadway's Theater District.
In honor of his passing, we share these PBS programs and segments that showcase Sondheim's musical genius in performance and Sondheim himself in a PBS NewsHour interview, describing his famous rhymes and approach to lyric writing.
ALL ARTS will broadcast an encore of "Live at Lincoln Center – New York Philharmonic: Celebrating Sondheim" on Dec. 1 at 12 p.m. Eastern.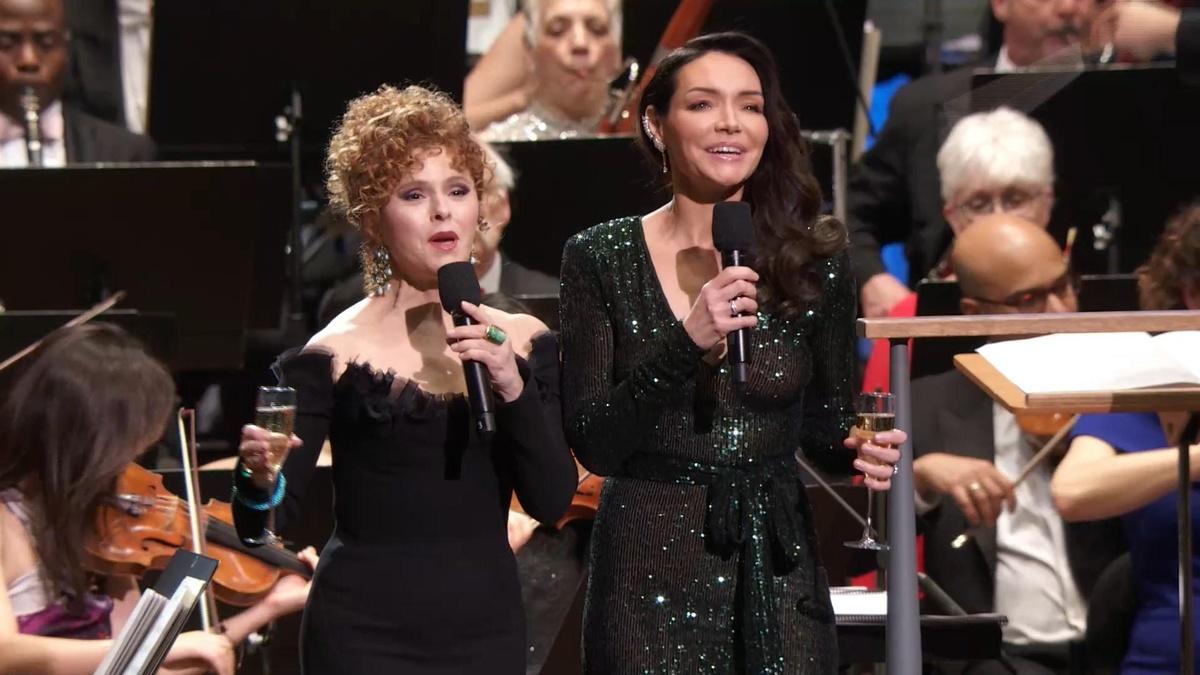 In 2019, the New York Philharmonic celebrated the dazzling orchestral world of Stephen Sondheim in a program hosted by Bernadette Peters, with special guest vocalist Katrina Lenk (Tony Award winner for "The Band's Visit" and now in "Company"). Conducted by Alexander Gemignani — both a musical actor and music director — the concert features some of Sondheim's most beloved works, including suites from "Sunday in the Park With George," "Into the Woods," "Sweeney Todd," "Company" and "Assassins." Broadway icon Peters provides context for the music and productions between pieces.
---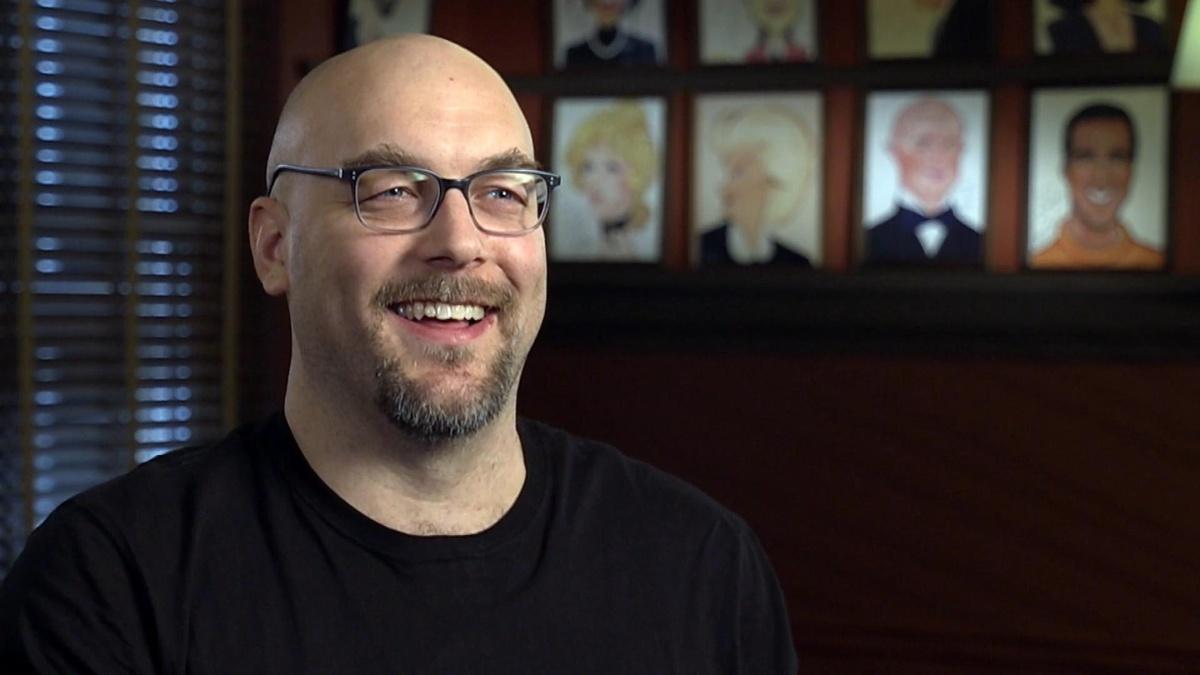 In a special half-hour feature from "Live at Lincoln Center," father and son conductors Alexander and Paul Gemignani talk about conducting Sondheim music in advance of son Alexander conducting for "Live at Lincoln Center – New York Philharmonic: Celebrating Sondheim."
"He is a poet first," says Paul Gemignani about Sondheim, adding, he "is one of the most generous collaborators." Paul had a 40-year career as a musical director on Broadway and in West End theater in London, and worked on many Sondheim musicals. Alexander, who grew up in Tenafly, N.J., met Sondheim as a child when his father was conducting Sondheim's "Into the Woods." The father and son share jokes but also get serious about conducting one of the greatest composers of the 20th century.
---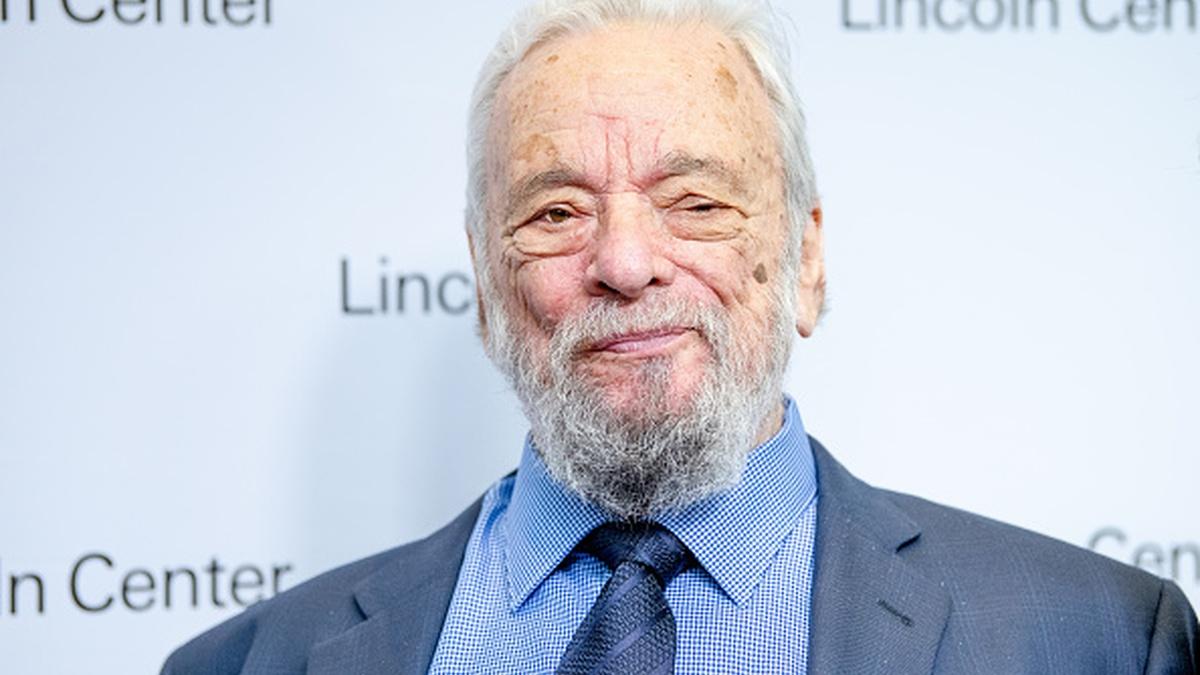 On the day of his death, PBS NewsHour remembered Sondheim in a 10-minute segment. It includes Sondheim in 2010, describing how he crafts his lyrics (he thinks of each line as a scene) and the significant role of rhyme. Rounding out the tribute is Ben Brantley, former co-chief theater critic of The New York Times, and Eric Schaffer, the co-founder and former artistic director of Signature Theater in Virginia, in conversation with PBS NewsHour's William Brangham.
---
Sondheim Group Read-Along of "Finishing the Hat"

Widely regarded as the greatest modern American musical theater composer, Stephen Sondheim passed away Friday at the age of 91. Back in May of 2020, featured guests from Poetry in America came together virtually for a performative group read-along of Sondheim's "Finishing the Hat" from his Pulitzer Prize-winning "Sunday in the Park with George" musical. Stream the full "Poetry In America" episode celebrating Sondheim's singular genius with GBH Passport: https://bit.ly/2ZCh5Jk

Posted by GBH on Monday, November 29, 2021
Sondheim is widely hailed as the greatest modern American musical theater composer. "Poetry in America" series creator Elisa New speaks with Broadway stage actors and writer Adam Gopnik to explore Sondheim's singular ability to blend lyrics and music, using "Finishing the Hat," from Sondheim and James Lapine's Pulitzer Prize-winning musical "Sunday in the Park With George," as their case study. Watch the episode now with the member benefit Passport.
---
On Sunday, Nov. 28, Broadway luminaries and fans gathered at Times Square in New York City to pay tribute to Sondheim. Conducted by Michael J. Moritz, the group sang "Sunday" from "Sunday in the Park With George."
The memorial began simply with a reading by Lin-Manuel Miranda, who quoted passages from Sondheim's 2011 book "Look, I Made a Hat" and closed with a famous line spoken by George at the end of the musical: "White. A blank page or canvas. His favorite. So many possibilities."
Miranda then joined the group of Broadway stars — which included, among many others, Celia Keenan-Bolger, Sara Bareilles, Raúl Esparza, Stephen Schwartz, Laura Benanti, Brian Stokes Mitchell, Josh Groban and Erich Bergen, who produced the event — and a host of fans in singing "Sunday." The event was co-presented by the Broadway League, the Times Square Alliance and Playbill.
Gothamist reported on the Times Square event, co-presented by the Broadway League, the Times Square Alliance and Playbill, and included tributes from social media as well.
---
The PBS arts showcase "Great Performances" offers a virtual community space on Facebook for people with strong opinions about theater. Since the Sondheim's passing, people have shared their memories of watching a Sondheim show and more tributes.
This Facebook group is where fans come together for spirited conversations about favorite shows, performers, and all things Broadway (and Off). Join the group, Broadway's Best for Great Performances.
Note: A version of this article originally appeared on THIRTEEN and has been adapted for ALL ARTS. Additional reporting by Britt Stigler.