Ma-Yi Theater Company Artistic Director Ralph B. Peña shares insights into the documentary "20 Years of Asian American Playwriting," premiering on ALL ARTS Nov. 9 as part of "The First Twenty"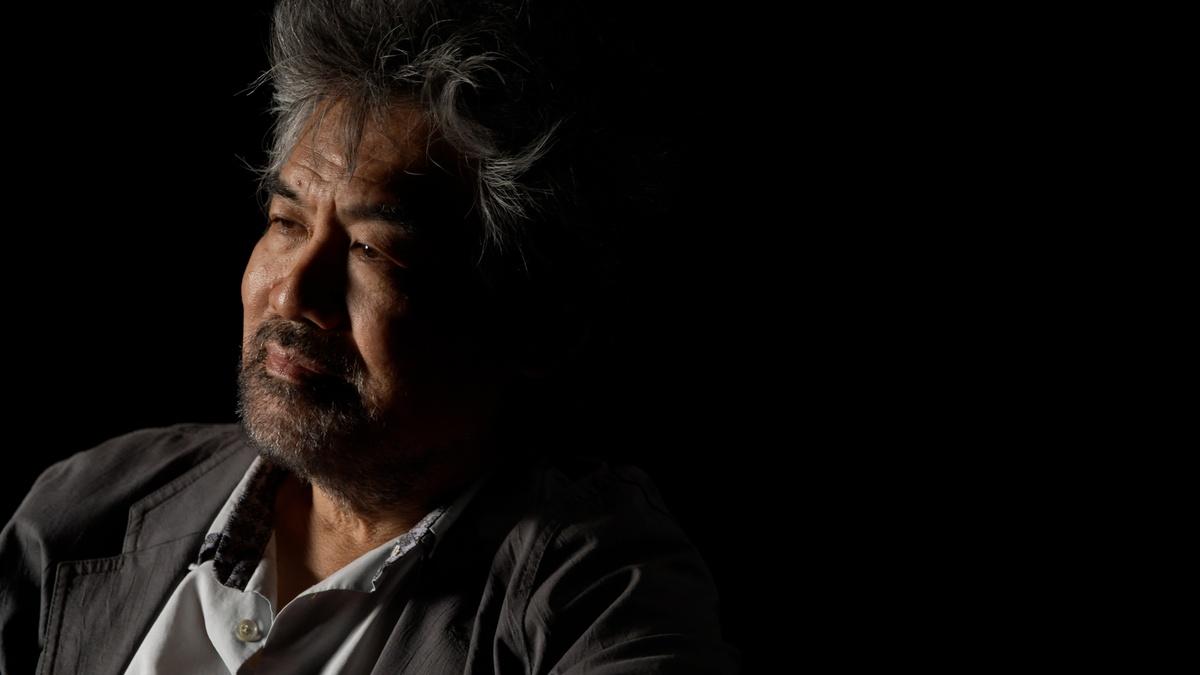 How has Asian American theater evolved over the past 20 years? This question grounds the documentary "20 Years of Asian American Playwriting," the most recent entry into the ongoing ALL ARTS initiative "The First Twenty."
Over the course of 30 minutes, the film brings together Asian American playwrights David Henry Hwang, Young Jean Lee, Mike Lew, Rehana Lew Mirza, Lauren Yee, Chay Yew, Qui Nguyen and Lloyd Suh to share their experiences working within the theater industry and what they hope to see in the future. The documentary chronicles the role of activism and social movements over the past two decades in bringing Asian American stories to the stage and fostering community.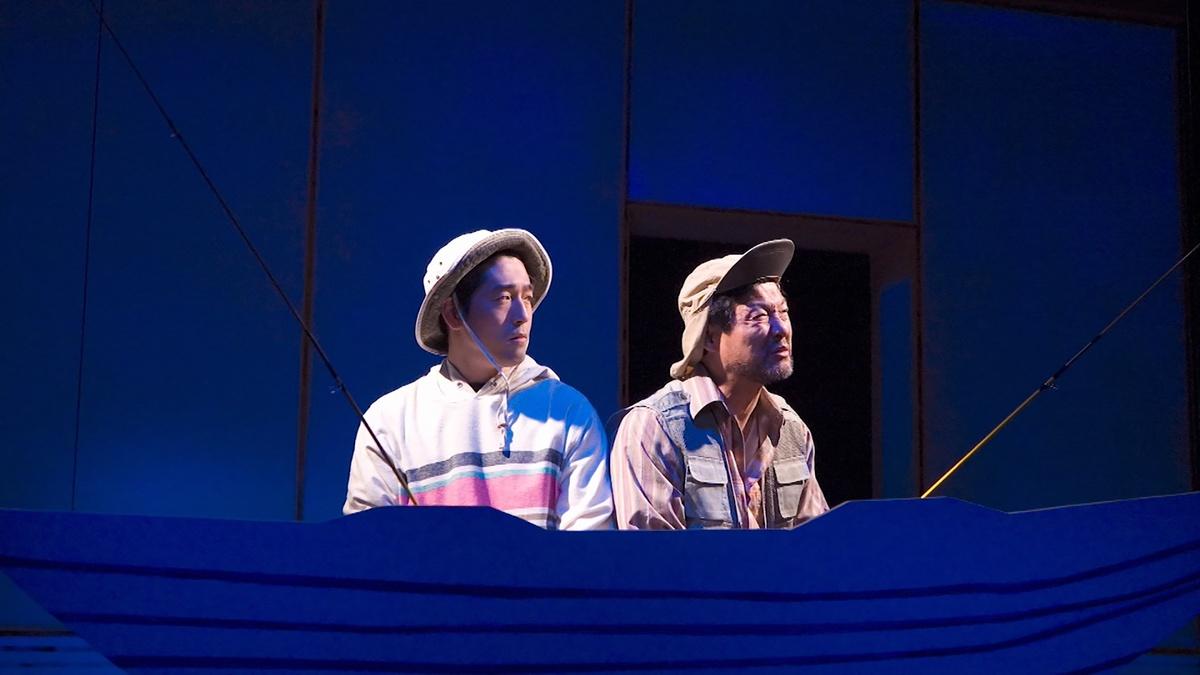 [Video: Preview for "The First Twenty: 20 Years of Asian American Playwriting."]
The film is created by Ralph B. Peña, the producing artistic director of Ma-Yi Theater Company. The nonprofit, founded in 1989, works to provide a "nurturing home for exciting, generative, contemporary playwrights to produce risky, challenging, forward-thinking new plays for American Theater." Aiming to widen the scope and change perceptions of Asian American theater, the nonprofit both produces new plays and serves as an incubator for Asian American playwrights.
In July of 2020, the company announced Ma-Yi Studios, a digital platform and live capture studio that helped artists to create new work amidst the wide shutdowns brought on by the COVID-19 pandemic. Now two months into its 2021-2022 season, Ma-Yi continues to present digital premieres and is slated to resume in-person performances in February 2022 with a production of Lloyd Suh's acclaimed play "The Chinese Lady" at The Public Theater.
"20 Years of Asian American Playwriting" touches on the pandemic, documenting the struggles facing playwrights such as Lauren Yee, who was in the midst of premiering "Cambodian Rock Band" at Off-Broadway's Signature Theatre when the industry shuttered in March 2020. The documentary also speaks to the history of bigotry and violence against Asian Americans in the United States — a community that saw assaults spike during the pandemic — and the ongoing conversations surrounding racial inequity in the industry.
The film concludes with a look to what comes next, noting the imperative to, as playwright and director Chay Yew says in the documentary, "rebuild [and] reconstruct new ways of looking, living and working."
"I'm hoping that once we come out, a lot more people, particularly the next generation of people, are going to say, 'I'm going to start creating my own theater,'" Yew states. "'I'm … going to do work that feels right, equitable. I'm going to find homes which mean something to me instead of going back and returning to what was before.'"
Ahead of the documentary's premiere, ALL ARTS corresponded with Peña about the film, Ma-Yi Theater Company and his hopes for the next 20 years. Stream "The First Twenty: 20 Years of Asian American Playwriting" on the ALL ARTS site and app, and tune in to the ALL ARTS broadcast channel Nov. 9 at 8 p.m. Eastern for its television debut.
Could you describe how your film "20 Years of Asian American Playwriting" fits into the themes of "The First Twenty"?
Ma-Yi Theater Company has nurtured Asian American playwrights since our founding in 1989, and when [ALL ARTS Artistic Director] James King invited us to participate in a project to look at how our communities have changed in the last 20 years, we decided to talk to playwrights because their stories graph our collective experiences.
How did you go about structuring the film and choosing the playwrights?
We wanted to speak to playwrights who are pushing the art form in different ways, from the groundbreaking work of David Henry Hwang to the genre-defying plays of Qui Nguyen. We think we have a good mix of generations, styles and artistic impulses in this group.
At the beginning of the film, David Henry Hwang speaks about the connection between community activism and art. How do you see the influence of activism in theater?
Activism is what paved the way for six plays by Asian American playwrights to play Off-Broadway in March 2020, before they were all shuttered by the pandemic. It took decades of advocacy and organizing to bring the plight of Asian American theater artists into the consciousness of most theaters organizations. Our struggles are one long, unbroken thread that goes back many decades when we were seen only as "the other." To some extent, that has not gone away even today.
"This is why documentation is so important. We are not just building a canon of work that centers our lives, we are also empowering young dreamers about the possibilities of a life as an artist."
Lauren Yee shares how, while in a library, she came to find a book of plays compiled by Chay Yew that collected stories she hadn't seen elsewhere. What is the importance of documentation, archiving and curation?
When I was in school, the only "Asian American" play I could get a hold of was about immigration, written by a white playwright. It was years before an anthology of plays by Asian American writers was published, because very few ever made it to production. Imagine being an Asian American theater artist and never seeing yourself reflected in dramatic texts except as servants and villains. This is why documentation is so important. We are not just building a canon of work that centers our lives, we are also empowering young dreamers about the possibilities of a life as an artist.
The film touches on the dangers of casting the Asian American experience as a monolith. What ability does the theater hold in breaking away from stereotypes?
Asian American theater has always seen and celebrated the diversity within our communities. We know that Japanese, Chinese, Filipino, Korean, Indian [and] Pakistani [communities] have specific cultural markers and experiences that cannot be told with broad strokes. This lumping together of our communities as "Asian American" is a convenient label to separate us from the dominant culture. The term "Asian American" did not come into fashion until the late 60s. Up until then, we were referred to as a type of rug. For us, being specific is what gives a work its universality, and theater is exceedingly well equipped to dive into these complexities. When we are seen as humans with specific needs, and specific histories, it might stop someone from punching us in the face.
The film outlines data about Asian American representation in the theater. Could you speak a little bit about the significance of these numbers in regards to the stories being told and portrayed?
The data presented are from 2019, an amalgamation of statistic culled from Broadway and Off-Broadway. They are dismal, any way you look at it. Our hope is for people to realize that representation continues to be a big problem for artists for color. This group represents some of the most produced writers in New York and the United States, yet only two of the playwrights we talked to have ever been given a Broadway production. In 2019, only 4% of all the plays presented On and Off-Broadway were written by Asian American writers. Asians represent 13% of NYC's population but most of us are left looking for ourselves in stories and art that make us invisible.
[Editor's Note: Data from the 2018-2019 "The Visibility Report" from AAPAC (The Asian American Performers Action Coalition) shows that Asian American writers made up 4.4% of writers on Broadway and at nonprofits. The study also found that 80.5% of the writers hired during the season were white.]
What role do presenters play in making theater more equitable?
Theater producers have to own their long-standing biases and go out of their way to create diverse programming and equal access to opportunities. They have to ask themselves "who's not in the room, and why?" They can stop putting plays by BIPOC writers in their basements, where everyone is paid less than half of what they pay their main-stage artists. They can seek out communities of color to better understand their needs and how to respond to them long-term. Without these constant reflection and reevaluation, theaters become siloed and unaware of their role as community partner. Everything becomes transactional and about ticket sales.
How has the pandemic affected theater and what challenges are being met as the industry reopens?
As Chay Yew says in the documentary, every theater should reflect on what they did during this interruption to make the community better. During the pandemic, I heard a lot about centering, and making space for marginalized voices. I listened to promises of diversification and genuine community engagement. Everyone spoke altruistically, and with real passion and intent. The challenge is to execute on those ideals and put them into practice.
Turning a bit to the history of Ma-Yi, what brought about its founding in 1989 and what changes have you witnessed over the years?
We started Ma-Yi Theater because we could not find work for ourselves, outside the occasional spear carrier in some Shakespeare play. We are naïve enough to think we can start a theater company that only did new Asian American plays. If anyone had actually stopped to tell us what challenges we faced, it might have stopped us cold. Luckily, no one did.
The biggest change is the exponential growth of Asian American playwrights over the years. Many of them are members of the Ma-Yi Writers Lab and our hope is to continue to support the careers of Asian American playwrights.
What do you hope to see for the next 20 years?
I hope to see the gains from the last 20 years multiplied by 10, and for Asian American artists to gain greater agency in the telling of their stories and how they are produced.
This interview has been edited lightly.
Sign up for our newsletter
Top Image: Ma-Yi Theater Company performance of Lloyd Suh's "The Chinese Lady." Photo: Carol Rosegg.