Welcome to the Afrofuture
The "Afrofuturism: Blackness Revisualized" film festival premieres March 26 on ALL ARTS. Here's a rundown of what's to come from curator Celia C. Peters.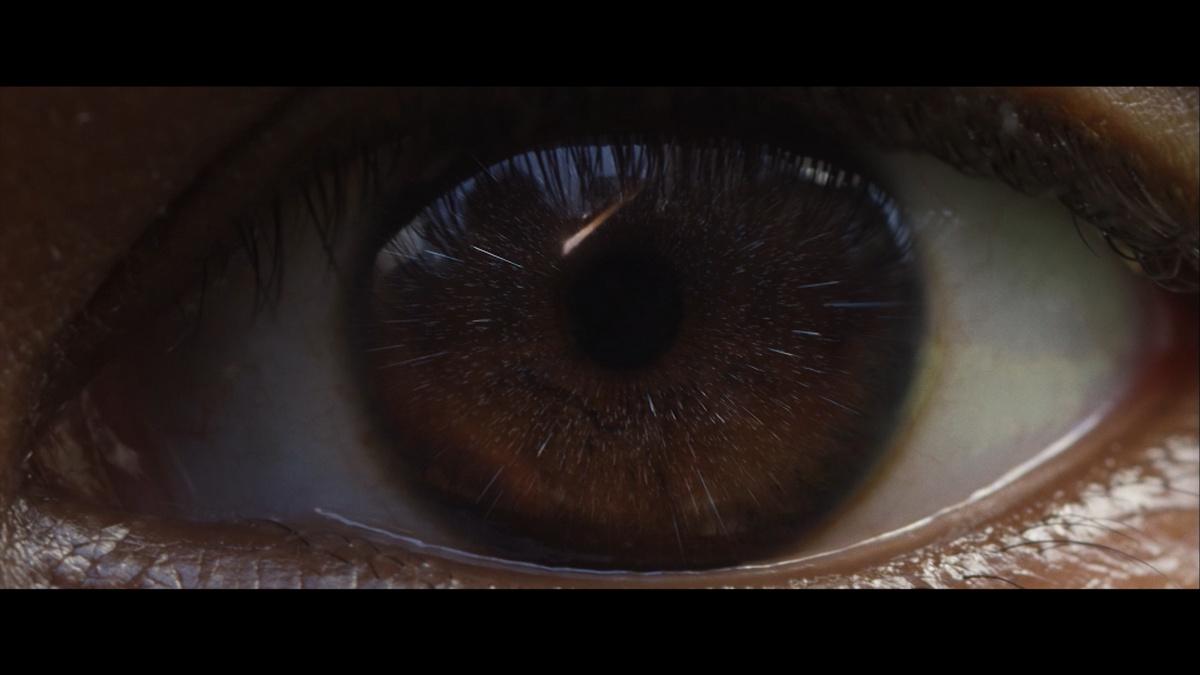 Greetings! My name is Celia C. Peters. I am a filmmaker, visual artist, curator and Black futurist who is rooted in the otherworldly universe of science fiction. I am proud and honored to be the curator of Blackness Revisualized, ALL ARTS' first Afrofuturist film festival. Aside from my devotion to Afrofuturism, creating platforms for other Black creatives is a cornerstone of my work, so this opportunity was gratifying in ways that are hard to express. I am especially excited to have connected with such a visionary media partner as WNET, which has a long history of forward thinking. Blackness Revisualized launches March 26 and will run through January 2022.
At this point, lots of people have heard of Afrofuturism, yet many still don't quite know what it is. (If that's you, you're in the right place!) Afrofuturism is a new way to understand the state of being Black. It is a pathway of liberation, paved with imagination. Afrofuturism is a realm where Black people envision and create whatever future they desire — unfettered by the pathology and oppression of racism. The future is unwritten, and in this realm, Black creativity is the ultimate authority. In this space, history can be re-examined (even reinterpreted) without the biases that have created the erasure and distortion so rampant heretofore.
Afrofuturism puts Black people at the center of their own lives, extrapolating from our African roots while lovingly cultivating the branches of the African diaspora. Through the creation of literature, film, art, design, music and culture, Afrofuturism explores nature, science, philosophy, love, community, civilization, technology, time, magic, extraterrestrial life, interdimensional states and, indeed, the nature of the Cosmos itself. Afrofuturism is a movement and a mindset steeped in the long-denied splendor of Black brilliance, agency and power.
This festival has levels. To start, we've created an explainer video entitled "Afrofuturism 101" for your edification. It will prepare you for the cosmic journey ahead by giving you a tour of Afrofuturism's multidimensional landscape.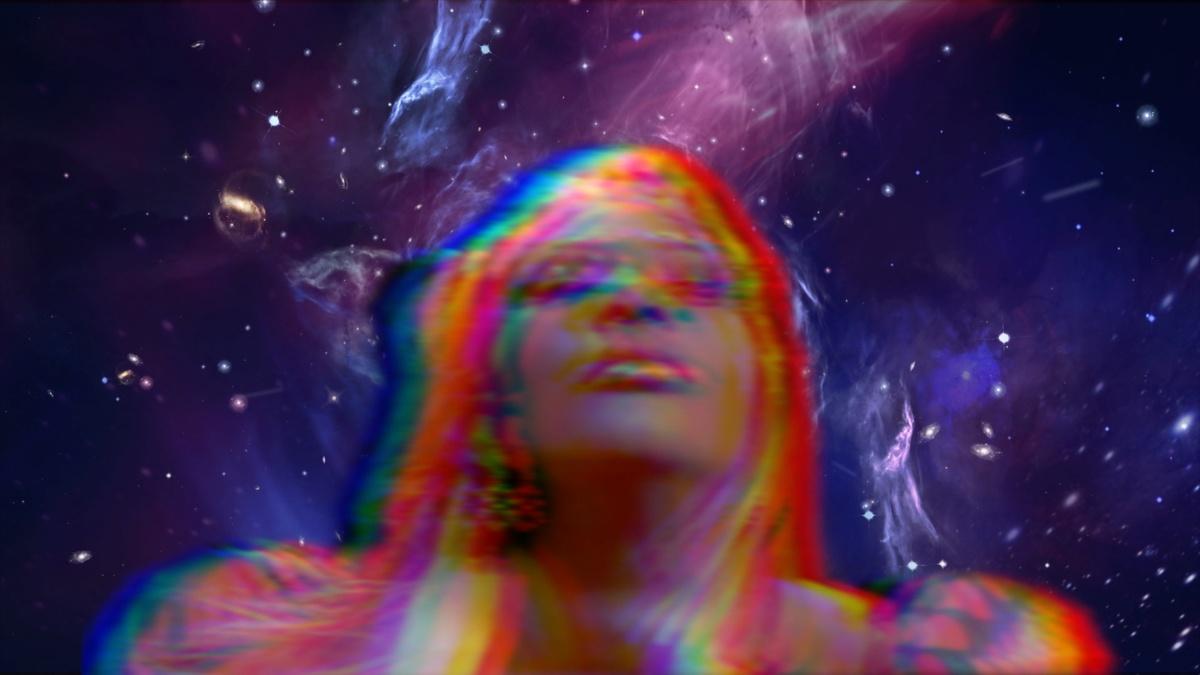 The heart of Blackness Revisualized is its films. We will present 10 Afrofuturist films (short and feature-length), from the United States, Martinique, Brazil, Trinidad and Tobago, and Nigeria. As a curator, I seek out the magical combination of original voice, compelling story, imagination and mastery of craft, and I'm beyond excited to share these cinematic treasures with you. All of the films will be available to stream on the ALL ARTS website and app, and ALL ARTS will broadcast one film monthly, starting with Malakai's "Souls" on March 26.
We also have esteemed editorial contributors who'll serve up a written piece in response to each film as it is broadcast. These contributors are artists, academics, authors and change-makers at the forefront of Afrofuturist thought.
Sign up for our newsletter
And we want to dig deeper and talk about these thought-provoking works. ALL ARTS will present a series of livestreamed filmmaker conversations for Blackness Revisualized, hosted by yours truly. We'll chat with the filmmakers and talent about making the films and explore the films' themes with expert guests. And we definitely want to hear from you, so make sure you tune in and bring your questions!
Last but not least, I've put together a very special "Sounds of Afrofuturism" playlist that spans decades and musical genres; it will live on the ALL ARTS Spotify channel. Think of it as a soundtrack of Black futures, built with love and freedom for the express purpose of satisfying your soul.
Please enjoy Blackness Revisualized. I hope your experience of this visionary festival is as meaningful as mine has been. I also hope, very much, that the virtuosity it holds entertains you, brings new discoveries and inspires wonder in your imagination. Welcome to the Afrofuture.
Full Schedule of Films

Note: All films stream beginning March 26 at 10 p.m. Eastern on the ALL ARTS app and site. New York metro area broadcast premiere dates on the ALL ARTS TV channel are below.
"Souls"
Director Malakai brings us the story of Kai, a young girl forced to confront the realities of her grandmother's declining health as a result of Alzheimer's. Featuring Tabitha Brown, Johan Beckles and Nia Chanel, this film is a journey across the stars in the search of hope.
[Debuts on broadcast March 26 at 10 p.m. Eastern]
---
"Departure"
Addem and Efa are an alien couple living on Earth as humans to determine whether the planet has the right living conditions for their race. When they are called back to their mothership, they must fight uncontrollable urges to stay on Earth. Directed by Donovan Vim Crony.
[Debuts on broadcast April 30 at 10 p.m. Eastern]
---
"Battledream Chronicles"
Syanna is a young slave living in a world where plantations are video games and slaves must risk their lives to collect experience points. This is the first full-length animated feature film from Martinique and is a unique showcase of its culture. Directed by Alain Bidard.
[Debuts on broadcast May 28 at 10 p.m. Eastern]
---
"Hello, Rain"
Nigerian director C.J. "Fiery" Obasi brings to life Hugo Award-winning author Nnedi Okorafor's story "Hello, Moto," which explores what happens when three scientist witches use juju and technology to create wigs that grant supernatural powers.
[Debuts on broadcast June 25 at 10 p.m. Eastern]

---
"The Abandon"
Sterling K. Brown stars in this short film. Things take a surprising turn when five friends go on an annual hiking trip and learn a global event has changed the world. Now they must navigate interpersonal dramas as well as their own survival. Directed by Keith Josef Adkins.
[Debuts on broadcast July 30 at 10 p.m. Eastern]
---
"Roxë15"
From director Celia C. Peters comes the story of Roxë Jones, a high-strung prodigy who bets her future on technology. When a virus infects Roxë's prized software and comes after her, saving her life's work will also mean saving herself.
[Debuts on broadcast Aug. 27 at 10 p.m. Eastern]
---
"Tomb"
In the third feature film from Trinidad-born director Nick Attin, several nations around the world join together in 2025 for an expedition into the furthest regions of deep space. Commander Nelson Obatala must risk this mission to rescue his friend.
[Debuts on broadcast Sept. 24 at 10 p.m. Eastern]
---
"Sight"
In a technologically advanced future where mankind relies on spirits for guidance, Naji Bloom's tribe is in crisis. When she learns the culprit behind the panic is close to home, Naji must decide whether she will save her people. Directed by Janeen Talbott.
[Debuts on broadcast Oct. 29 at 10 p.m. Eastern]
---
"Star Thieves"
A young priest living on Earth is pulled into an adventure 1,000 years in the making as he discovers he is a member of a tribe of nomadic aliens caught in an intergalactic dilemma. Directed by H. Leslie Foster II.
[Debuts on broadcast Nov. 26 at 10 p.m. Eastern]
---
"The Journey"
Brazilian jazz pianist Jonathan Ferr directs this mystical short film, soundtracked to Ferr's song "Luv is The Way" from his album "Trilogia do Amor" (Trilogy of Love). Ferr explores the relationship between Aiye and Ona in this time-hopping experiential film.
[Debuts on broadcast Dec. 31 at 10 p.m. Eastern]