"Myths and Hymns" will make its ALL ARTS debut Nov. 10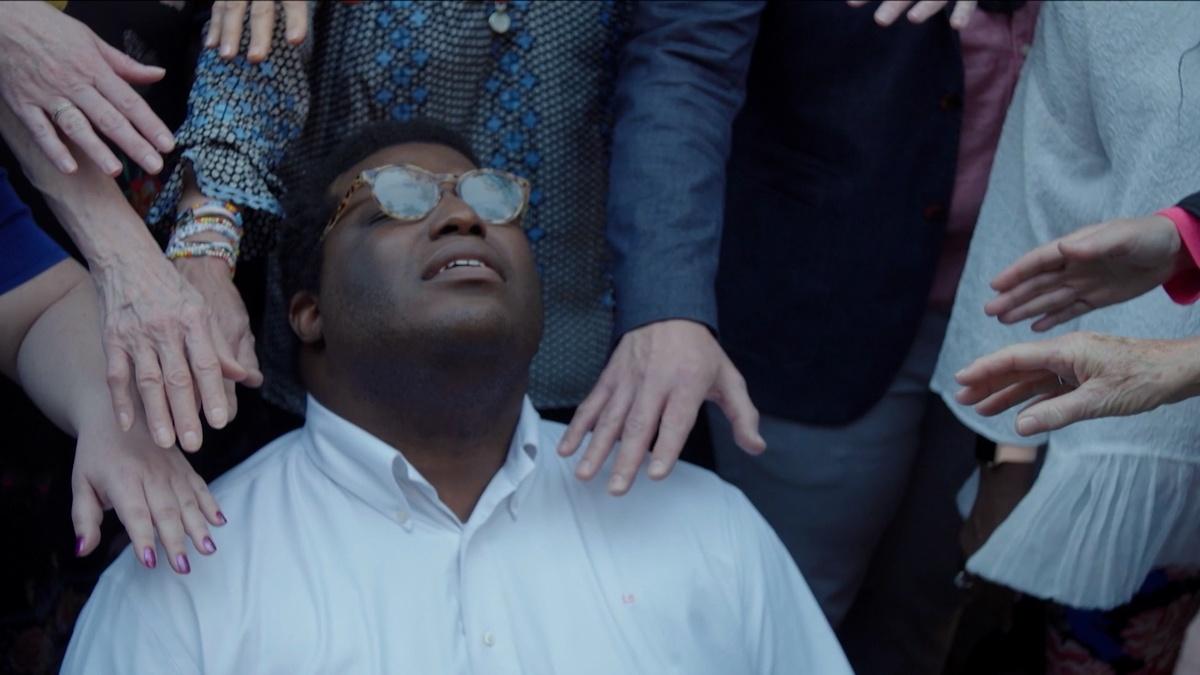 Adam Guettel's celebrated song cycle "Myths and Hymns" gets a virtual treatment in a new four-part staging from director and conductor Ted Sperling.
The program brings together dozens of artists — including Julia Bullock, Renée Fleming, Joshua Henry and John Lithgow, among others — and unfolds online over the next five months in four installments: "Flight," "Work," Love" and "Faith." The first chapter, "Flight," made its digital debut Jan. 13 at 6:30 p.m. on the MasterVoices YouTube channel. The subsequent entries will premiere Feb. 24, April 14 and May 26, with ALL ARTS set to present a broadcast and streaming version of the Sperling's digital series later in 2021.
[Update: "Myths and Hymns" will make its debut on the ALL ARTS broadcast channel, site and app Nov. 10 at 8 p.m. Eastern.]
"'Myths and Hymns' should be like clay for good directors and a vessel for imaginative singers," Guettel said in a statement about the program. "For the MasterVoices production, we have all of those rarities assembled, and I cannot wait to see what they do."
The song cycle, which will include 23 short musical films in total [note: the ALL ARTS version will include an addition song, bringing the total to 24], begins its first installment with a piece entitled "Prometheus," performed by piano duo Anderson & Roe, with arrangement and direction by Greg Anderson. Joshua Henry follows in the solo "Saturn Returns: The Flight." Directed by Sperling, the song lays out the central theme of the program, conveyed as a "'hunger inside' that is not easily categorized or sated, a feeling that something has been lost, a yearning for completion, for fulfillment." A tale of "human aspiration to fly and soar above the troubles below," myths of Icarus and Pegasus, and a hymn text round out the rest of the first program.
"I've thought for years that this piece would merit revisiting with MasterVoices, and now it's proving to be the perfect project for us to tackle during the COVID era," Sperling said in a statement. "I always aim to choose material for MasterVoices that has a relationship to the issues and feelings that we as a community are facing, and while this collection doesn't spring from this sort of external crisis, it does explore an internal one … a crisis of purpose, a feeling of being lost, of having 'a hunger inside me.'"
Informed by Greek myths and 19th-century Protestant hymn texts, Guettel's original work was first performed as "Saturn Returns" in a limited run at the Public Theater in 1998. The MasterVoices production features Guettel's music and lyrics, new choral arrangements by Sperling, additional lyrics by Ellen Fitzhugh and orchestration by Don Sebesky and Jamie Lawrence.
"As many of us struggle to figure out how to keep moving forward when so many options seem unavailable," Sperling said, "I hope this project will bring a sense of joy and possibility to our performers, collaborators, and audience."
A full list of performers scheduled to appear can be found on the MasterVoices site here. Also, be sure to check out the ALL ARTS production "The Set List: Beyond Beautiful" to see more from director Ted Sperling.
Top Image: Artwork created by Mikyung Lee.