Rethinking Opera
Though every art form faces questions about accessibility, opera tends to invite the most hand-wringing about bringing new audiences to an old genre. Between the language barrier, the long performances and the over-the-top drama, opera can seem difficult to understand in the 21st century.
I'll admit, despite being a choir nerd growing up, I never really understood anything about opera until this job. Because programming requires me to screen new works and do research to write synopses of each film we acquire, I started to learn about the stories and composers behind this extravagant art.
Over time, I began to realize how opera really is the culmination of all the art forms. When done well, it blends words, music, dance and visual art to create a truly compelling narrative. And I learned to appreciate how opera directors can subvert tradition, or even change the original message of the story, through thoughtful interpretation.
In this new year, as we are challenged to question our perspectives, I thought it would be timely to explore three pieces of opera content that breathe new life into this 400-year-old art form.
By transforming a hangar at the Salzburg Airport into an opera house and inviting the audience to get up close to the performers, director Adrian Marthaler creates a dynamic experience for the viewers of one of Mozart's most popular operas, "Die Entführung aus dem Serail." It tells the story of two women who are forcefully prevented from being with their loves because their bosses desire them.
Though the story is almost 250 years old, it rings with contemporary urgency. Three years after the start of the #MeToo movement, there's still little accountability for people who cause deep harm by wielding sexual power in the workplace. Marthaler modernizes the setting by changing the original harem to a 21st-century fashion house, highlighting the objectification that's built into the fashion industry.
With updated text to move the story along, this production is shorter — only a little over two hours rather than the standard three — which speaks to modern audiences' short attention spans and our need for contextualization. These changes bring new energy to the production, but the narrative and the opulence of traditional opera remain unchanged.
[Streams on ALL ARTS until Feb. 3]
---
One group of Brooklyn-based artists is using opera's extravagance in the name of gender liberation. In their annual Halloween extravaganza, the opera company Heartbeat Opera perfectly matches two over-the-top art forms: opera and drag.
This episode of Box Burners follows the cast as they create "Dragus Maximus," their 2018 show that queers the hero's journey through a pastiche of myths from antiquity and music from classic opera composers. The artists talk about the overlap of drag and opera — how they express pain and joy so purely — and how opera has always played with gender roles. I was struck by these artists' vulnerability and courage in their expression, and in their willingness to take risks. The charming mini-doc captures the exuberance of the creative process and the chaos that nurtures innovation.
[Streams on ALL ARTS.]
---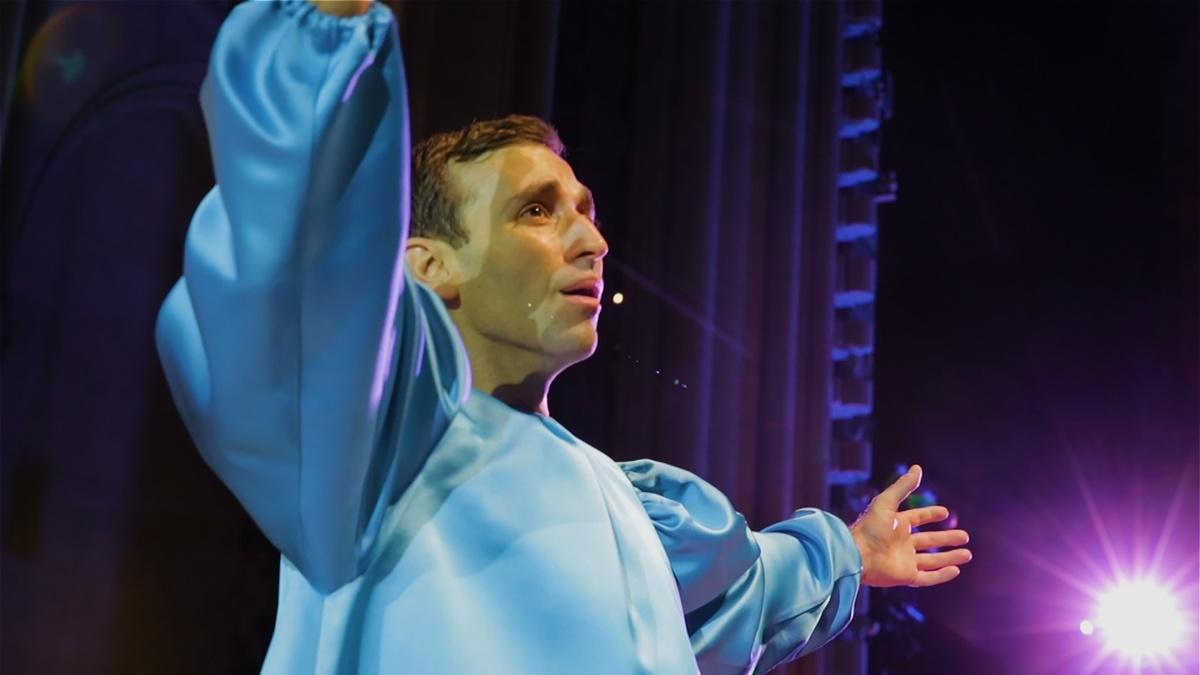 Countertenor Anthony Roth Costanzo describes opera as "the first interdisciplinary art form," and this episode of Box Burners showcases a performance that aims to bring new audiences to opera by highlighting its collaborative roots. Costanzo sings Handel and Philip Glass — uniting Baroque and contemporary music. He also invites colleagues across the genres to participate in his expansive mobile recital.
With the help of artist Ryan McNamara, who designed the format, audience members are moved in their chairs around stations featuring various artists. Depending on where they land, they witness music videos of songs from various directors, Justin Peck's choreography, the art of George Condo as he paints in real time or an up-close view of the Costanzo's costumes, designed by Raf Simons and executed by Calvin Klein. By providing a unique glimpse into so many different art forms, the show units older and younger audiences, offering each of them the opportunity to explore an art form they might not have previously been interested in.
[Streams on ALL ARTS.]
Top Image: Still from "Box Burners: Heartbeat Opera."