After the longest year ever, I'm astounded that it's finally the holidays. However you're celebrating this year, I hope these programs on ALL ARTS bring you comfort, joy and a sense of connection to your loved ones near and far.
---
One of my favorite holiday albums is Ella Fitzgerald's Christmas record. We play it every year at my house, and her renditions of  "Winter Wonderland," "Let It Snow! Let It Snow! Let It Snow!" and "What Are You Doing New Year's Eve?" signal the start of the season to me. That's why I'm so excited to feature this performance, in which the American Pops Orchestra and big-name guest vocalists recreate the singer's iconic 1960 album "Ella Wishes You A Swingin' Christmas."
The film is hosted by Vanessa Williams, who explains the story of Fitzgerald's life between songs — I learned that Fitzgerald got her start at the iconic Apollo Theater's Amateur Night. Williams sings a few numbers, and I especially liked "Good Morning Blues," an upbeat yet bluesy song in three-quarter time, written by Count Basie. Dee Dee Bridgewater channels Fitzgerald's syncopation and her brassy, bright tone when she sings "Have Yourself a Merry Little Christmas." And I enjoyed the warmth that Norm Lewis brings to "The Christmas Song." It's a fun and festive way to celebrate one of America's greatest singers.
[Now streaming. Airs throughout the month on broadcast, including at 5 p.m. on Christmas Day.]
---
Using first-hand accounts and folk songs, "All Is Calm" is a play recounting the remarkable story of World War I's Christmas Truce of 1914, when British and German soldiers called an unofficial ceasefire. The ensemble cast takes on different characters, describing the journey to the trenches and the rats, mud and grenades they found upon arrival. The specificity of each story of grief and homesickness — and the choral songs that follow — poignantly portrays the sweeping psychological effects of war on an entire generation.
I didn't realize that the English and German troops could hear each other singing in the trenches throughout the war. I picture the sodden, hungry soldiers on each side of No Man's Land seeking camaraderie in the misery, and finding it harder to understand just what they're fighting for. In the play, when a German soldier stands above the trenches, singing "Stille Nacht" with his arms raised in surrender, one British soldier joins him. Then others spill out, sharing stories and drink, and singing the same songs in different languages.
But in the great machinations of war, sporadic informal truces cannot last. The play features a young Winston Churchill, who is quoted as asking: "What if the soldiers simply decided not to fight?" He admonishes that "some other method must be found of settling" our disputes. For me, at Christmas, our universal wish for peace seems at its most attainable.
[Now streaming. Airs on broadcast throughout December, including 6:30 p.m. on Christmas Eve.]
---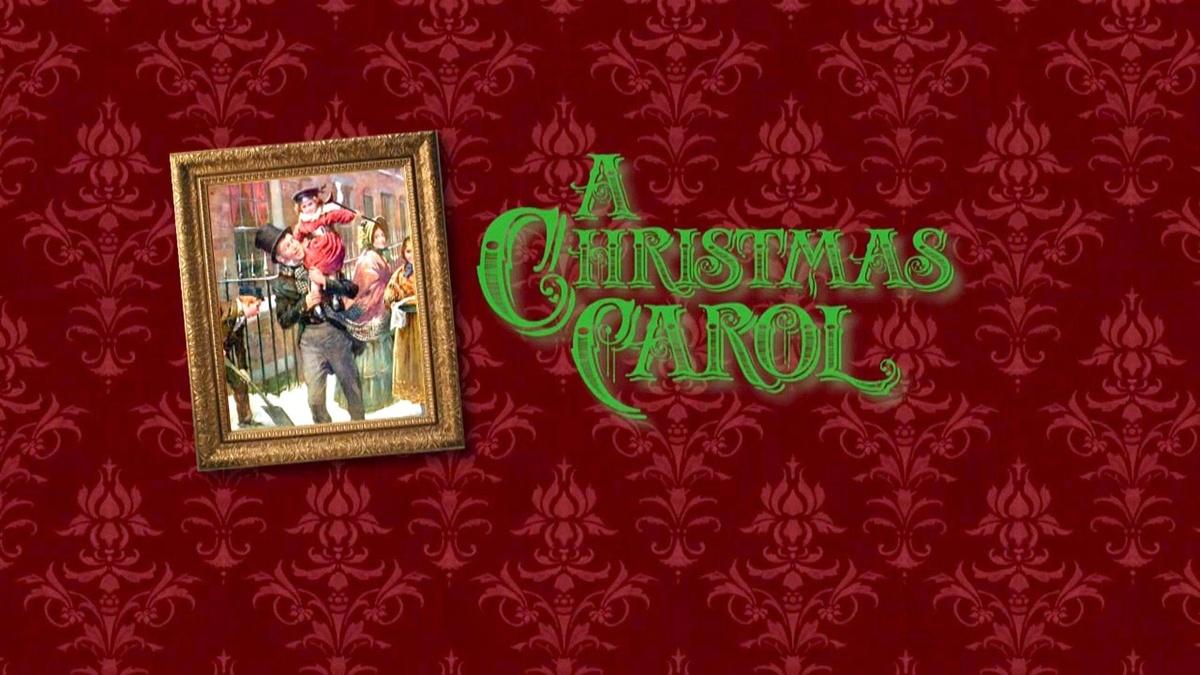 Theater of the Mind offers a glimpse into the unseen world of radio drama. In this episode, actors portray the Charles Dickens' classic "A Christmas Carol." There's something rosy and nostalgic about a radio drama, especially in telling this story. I enjoyed watching the rotating speakers and seeing how one actor modulated their voice to portray different characters.
Sound artists occupy about half of the stage throughout the performance, which speaks to their importance to the story. The artists use various instruments and bells to represent footsteps, doors opening and wind blowing. I was fascinated by how they depicted time, space, movement and ethereal qualities with swooshing sounds. Sometimes I would close my eyes to be fully immersed in the audio.
[Now streaming.]
Top Image: Imagery for "Ella Wishes You a Swinging Christmas With Vanessa Williams."