This holiday season, after a marathon year, I'm looking for comfort. These shows inspire me by showing how artists trust and support each other in their work. Some of the art centers myth, nature and community. Other pieces are abstract, propelling me into sublime embodiment. This art speaks to the beauty of living in these fraught bodies and the potential of human goodness. May we manifest care this month and beyond.
I'm so excited about this film ALL ARTS acquired from PBS Wisconsin about a multi-hyphenate Ojibwe artist named Rabbett Before Horses. Though best known for his large-scale paintings, he's also a musician and theoretical mathematician. I was so soothed by the structure of the documentary, during which Rabbett tells the story of his life while painting.
The artist has always lived a nomadic existence, and he talks about when he was unhoused in his 20s and would steal pencils from a craft store and use discarded butcher paper as his canvas. He started painting Zeus, along with the satyrs and centaurs of Greek mythology, then realized he could depict Ojibwe mythology at a similar scale. He copied figures until he was 28, when he was inspired to paint a surreal dream he had.
Eventually, his landlord saw his paintings and connected him to an arts journalist in San Francisco, which led to him finding "patrons" of sorts who would offer to house him while he worked on his monumental canvases.
A curator in the film describes him as a jazz painter for his creative improvisation. Like so many artists, he has the courage to noodle around — whether that's with a painting, on the piano or in a mathematical proof. The perfectionist in me admires that spontaneity so deeply. What I see in him is a trust that everything will work out if he follows his dreams.
[Airs on ALL ARTS broadcast Dec. 18 at 8 p.m. and will begin streaming the same day.]
---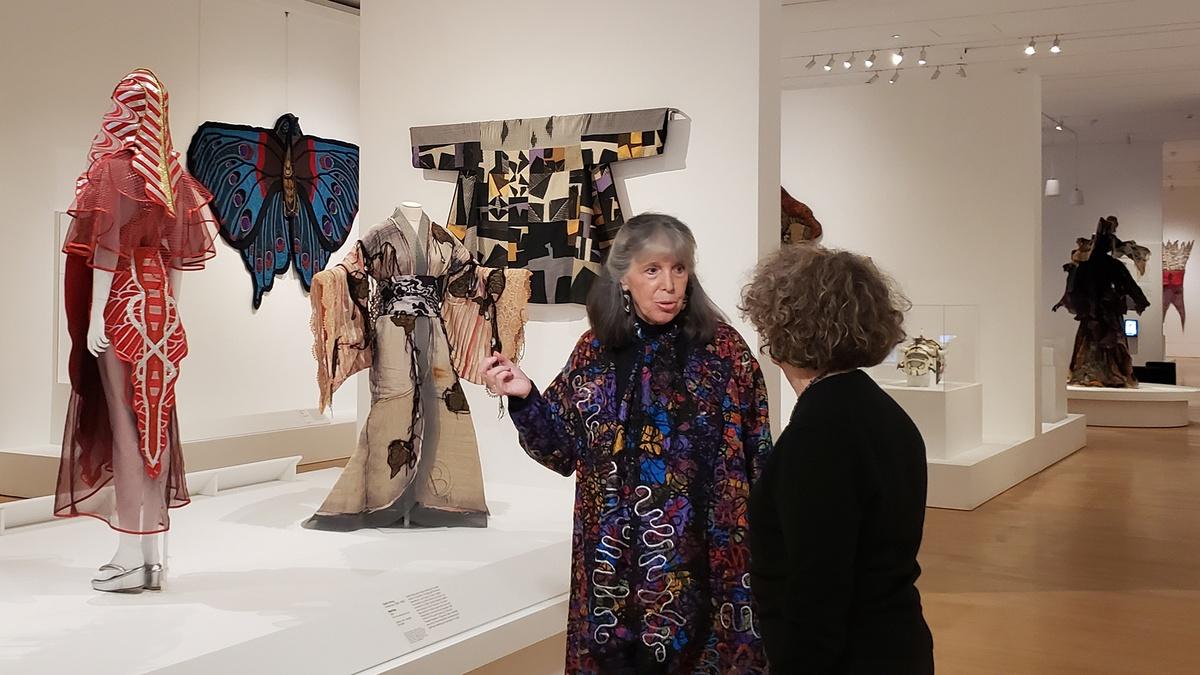 This new episode of Craft in America features visual artists who incorporate the ancient comfort of storytelling into their tactile work. Though the artists have vastly different practices, I see a thread in that they express their fluctuating identities through their art.
The theme of storytelling is reinterpreted throughout the film. Sculptor George Rodriguez talks about wanting one figure to contain an entire story, and artist Nicholas Galanin emphasizes transmuting the oral histories of the Tlingit culture to tangible objects. But I was most struck by gallerist Julie Schafler Dale's suggestion that storytelling through fabric can incorporate narrative, abstraction and process. How could I express a story through a process? It makes me feel like I have stories at my fingertips.
I was also fascinated by the deep look at each of their methods. For Linda J Mendelson, it's working a knitting machine (which I had never seen before), and for Christina Bothwell, it involves wax sculptures and plaster molds to suspend glass shapes within figures. When a fire devastated Bothwell's workspace, the artist emergency fund CERF+ showed up for her without even asking. I'm reminded that our connection to our communities is what keeps us safe and whole. The stories we tell, and the people who listen, are the foundation of that connection.
[Airs on ALL ARTS broadcast Dec. 14 at 8 p.m. and is available to stream starting Dec. 11.]
---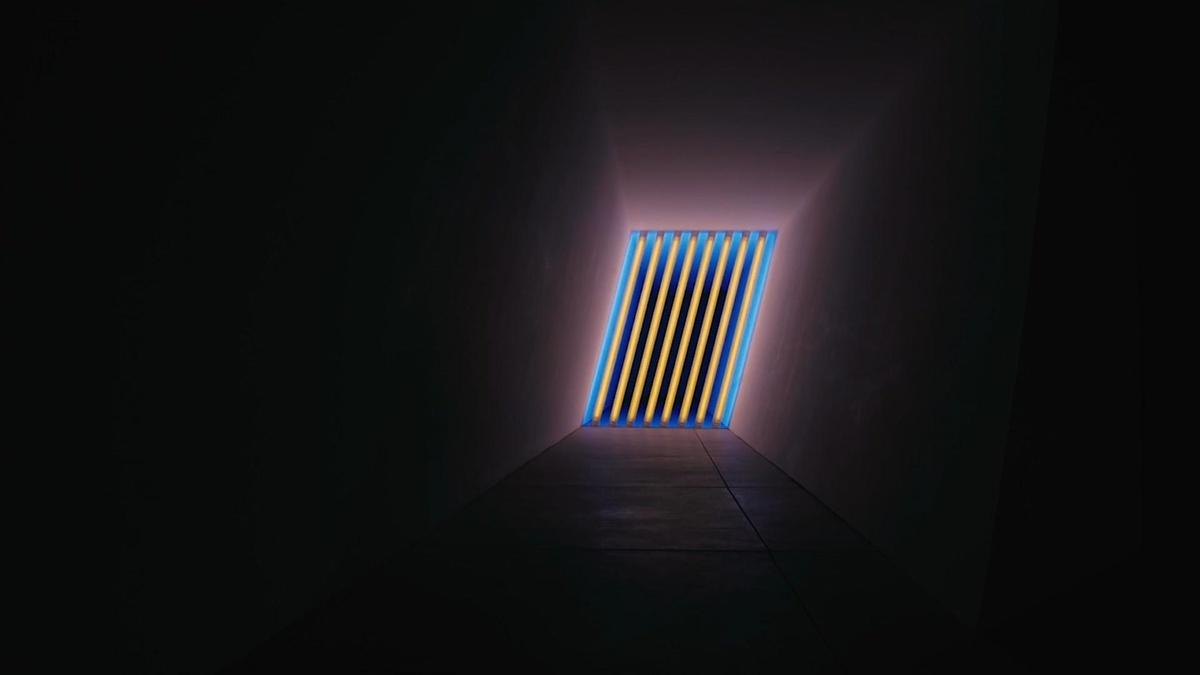 I tend to interpret abstract art as a bit cold, so I was surprised by how mesmerized I was by the film "IMMERSIVE.WORLD: Immersive Light," which showcases artists working in the ephemeral medium. Without any narratives or figurative elements, industrial neon work emerged in the 1960s and pushed the boundaries of what an art object could be. The simplicity of the pieces concentrates my attention, and I see these sculptures as an invitation to be embodied. We have to be aligned with the senses of our body to experience them.
First, we see Dan Flavin's work at Dia Beacon, where curator Alexis Lowry describes the contradictions that coexist in his light exhibitions. They are simultaneously sculptures and paintings; they are expansive and yet contained; they are static and kinetic. Neon artist Anne Katrine Senstad discusses how she wants to move away from narrative in her work and the ways she "goes to the essence and takes away the noise." And Anthony McCall, who creates solid works using haze and light, says he doesn't consider himself a light artist because what attracts people to his work is not actually the light, but the temporality.
All of this talking falls short of describing these light works. There's intangible poetry to them, a quietness that I feel when I watch them. Their electric hum joins my om.
[Now streaming on the ALL ARTS website and apps.]