Veterans Day, formerly known as Armistice Day, has roots that stretch back to Nov. 11, 1918, when Germany and the Allied forces entered an armistice that ceased fighting in the Great War. Seven months later, in a move that marked the formal end of the war, the Treaty of Versailles was signed. And on Nov. 11, 1919, one year after the ceasefire, President Woodrow Wilson proclaimed the first Armistice Day in an address, stating:
"To us in America, the reflections of Armistice Day will be filled with solemn pride in the heroism of those who died in the country's service and with gratitude for the victory, both because of the thing from which it has freed us and because of the opportunity it has given America to show her sympathy with peace and justice in the councils of the nation."
Originally reserved for those who served in World War I, Armistice Day was expanded and renamed Veterans Day in 1954 to honor "American veterans of all wars." The decision came after a push from veteran organizations and individuals.
The following shows, now streaming on ALL ARTS, demonstrate how art is used as a mode of healing and community building among those who have served.
Studies have found that veterans returning home with battle wounds, both visible and concealed, often find it difficult to share their experiences and emotions with their non-veteran counterparts.
"Songwriting with Soldiers" works to break these barriers. In the show, a group of songwriters invites returning veterans to share their stories, which are then transformed into songs and performed on stage in front of a packed audience at the War Memorial Auditorium in Nashville, Tenn. In the program, participating veterans express the sense of relief they felt in using their songs to communicate their experience.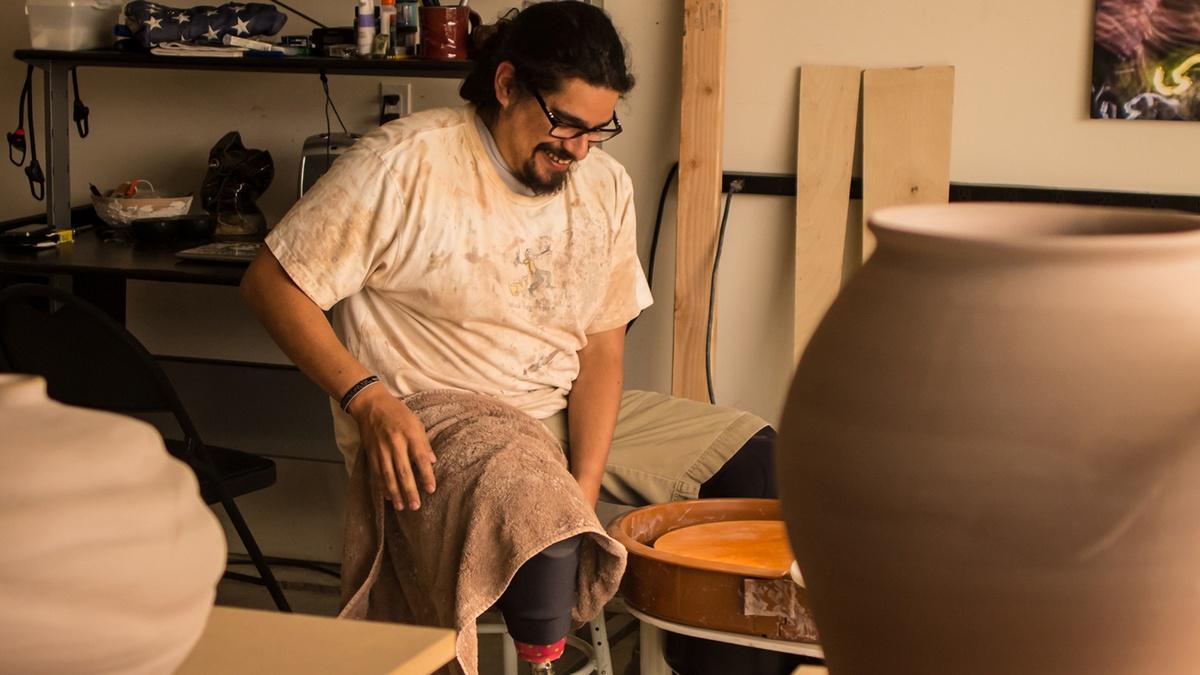 In Craft in America's "Service" episode, veterans and service members turn to art as an outlet to express their emotions. The program provides a history of craft in the military and focuses on artists Pam DeLuco, Ehren Tool, Judas Recendez, Peter Voulkos and Eugene Burks, Jr.
Craft in the military dates back before World War II. According to retired brigadier general Nolan V. Bivens, craft came about to enhance morale among service members and to provide rehabilitation — capacities in which it's still used today.
Elisabeth R. Argo, curator at the Philadelphia Museum of Art, explains the difference in veteran's experiences when craft-making. "Returning GIs, they survived the war," she says in the video. "They needed to come back and create rather than destroy."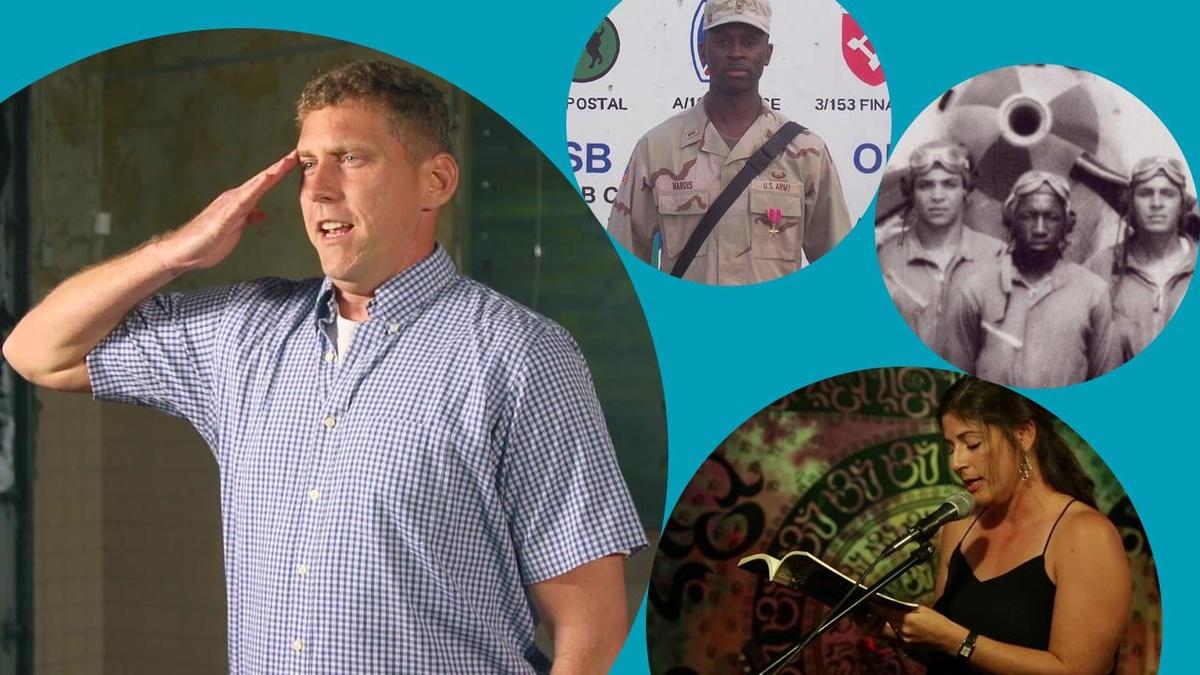 WEDU Arts Plus shares various art forms explored by veterans. Among the groups featured is "The Telling Project," a non-profit theater organization designed to help veterans tell their stories and allow audiences to listen. Army veteran Leonard Mardis expresses his experience through dance and dispels the stereotype that an African American male service member cannot do ballet. The episode also features a documentary that centers stories of Black veterans and an open mic night that allows service members to share their stories.
Top Image: Still from 'Craft in America.'