As the days grow colder and COVID-19 numbers begin to climb again in New York City, I find myself reaching for joy any way that I can. With Broadway closed until June, ALL ARTS is helping to fill the gap with many musical theater performances and documentaries.
I'm reminded of musical theater's ability to encapsulate the pain and promise of our human condition. There's a show tune for just about any situation, so I encourage you to find one that speaks to you. Maybe I'll point you to it with one of my recommendations below, but no matter what, I hope these shows get your toes tapping and bring you a smile.

"Fiddler on the Roof" has been performed somewhere around the world every day since its humble beginnings in 1964, and this documentary from Great Performances explores why it has such staying power across cultures. It features interviews from original creatives, like producer Harold Prince and librettist Joseph Stein, along with recent directors and performers (including Lin-Manuel Miranda, who was in the show as a sixth-grader).
Interviewees discuss how the musical so beautifully expresses the tension between tradition and change, which I think is the most likely reason for the play's enduring popularity. But they also argue that some of the less obvious themes make it remarkable. The tone is unique in its balance of comedy and darkness — just think "Matchmaker," which is an upbeat song masking the nightmare of abuse. Striking the right chord required some tough work from the writers, who ended up scrapping a humorous song that clashed with the tragic end.
Many of the songs voice the parents' perspectives upon seeing their children grow up — "L'Chaim" is probably the only song in the canon for a father-in-law and a new groom. The pain of being forced from your homeland is the ultimate takeaway, which has proven to be a tragically inescapable experience for many throughout the play's 55 years.
Alexandra Silber, who played Tzeitel in the 2015–2016 revival, says that "Fiddler on the Roof" reminds us that "we're not alone in the world and in history." Jewish or not, I think that's why audiences continue to be captivated by the culturally-specific story that achieves universality.
[Streams on ALL ARTS website and app until Dec. 11.]
---
This high-energy musical theater show celebrates the contributions of women of color in the theater industry. From the opening notes of Alexia Sielo singing Chaka Khan's classic "I'm Every Woman," it had me dancing around my apartment. This concert is organized by Women of Color on Broadway, a nonprofit initiative that advocates for musical theater created by, for and about women of color. Co-founder and Executive Director Victoria Velazquez hosts, and her introductions to each song give us a taste of musical theater history — much of which I learned for the first time.
The night begins with "Summertime" from George Gerswhin's "Porgy and Bess," which was arguably the earliest Black-led show to reach the mainstream. It's followed by a veritable who's who of Broadway. Aléna Watters is a one-woman powerhouse, channeling Chita Rivera in a medley spanning the performer's prolific career. Broadway icon Melba Moore sings "I Got Love" from "Purlie" — for which she won a Tony (something I had never heard of before).
While honoring legends of the past 50 years, I love that this performance highlights the next generation of talent. I was mesmerized by the voice of Lianah Sta. Ana from "Miss Saigon." And two college freshmen were invited to the stage to perform "When You Believe" from "The Prince of Egypt." The night closes with a song from a new musical about the goddess Medusa, which left me inspired by the creativity and talent that women of color will no doubt bring to the stage as they continue to break down barriers in show business.
[Unlimited streaming on the ALL ARTS website and app.]
---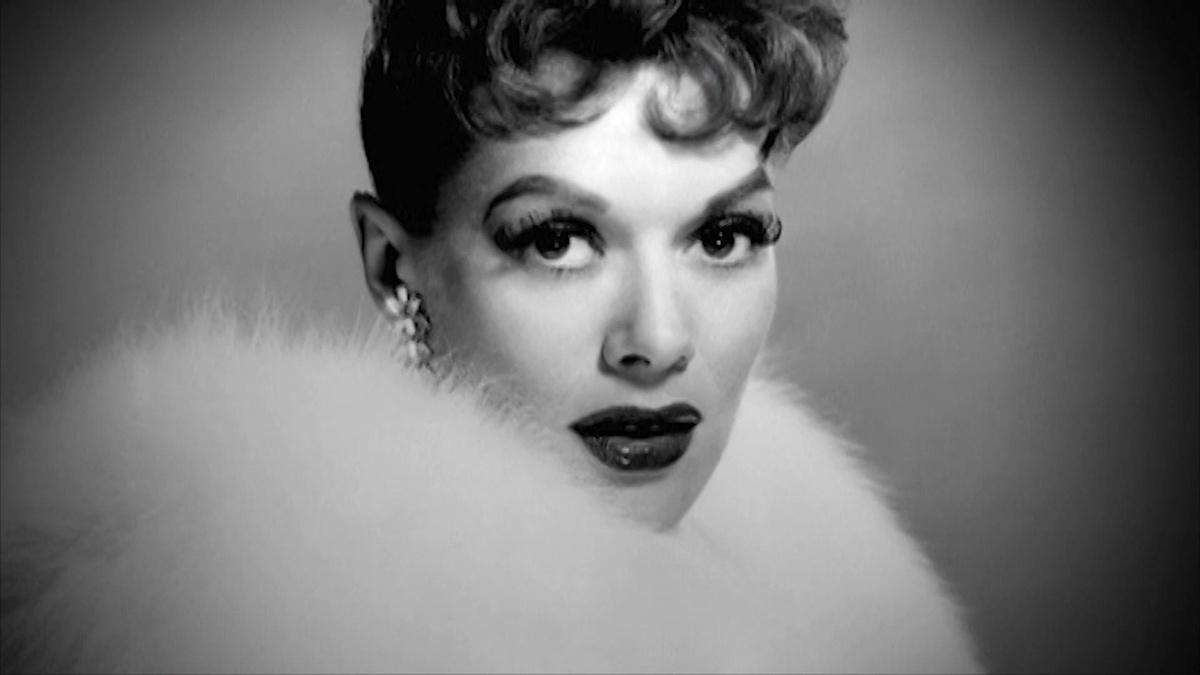 The docu-series "Hollywood Singing and Dancing" highlights the history of musicals on camera throughout the 20th century. With lots of clips from the classics, as well as interviews with big-name stars, any musical theater fan would enjoy it.
I wanted a little mid-century escapism, so I chose to watch the film about the 1950s, "The Golden Era of the Musical." It opens with Fred Astaire's iconic solo in the song "You're All the World to Me" from "Royal Wedding." In it, he appears to dance on the walls and ceiling. Though I've Googled how they achieved this movie magic (won't spoil it for you!), I can't imagine how they pulled it off in 1951. The hour flies by with clips from so many household names: Gene Kelly, Judy Garland, Debbie Reynolds and Doris Day.
I was fascinated to learn more about the history of the studios, which vied for contracts with the biggest stars but then meticulously controlled their images — especially the women. It's such a contrast to today's fusion of public and private persona. In an interview, Liza Minnelli talks about the Hollywood "factory" of studio life and how it felt like a totally contained world of show business. I definitely think the rosy nostalgia downplays the power dynamics of the studio heads. But it's a fascinating snapshot of the American myth that continues to influence our cultural identity today.
[All episodes of "Hollywood Singing and Dancing" stream on ALL ARTS website and app until Nov. 2021.]